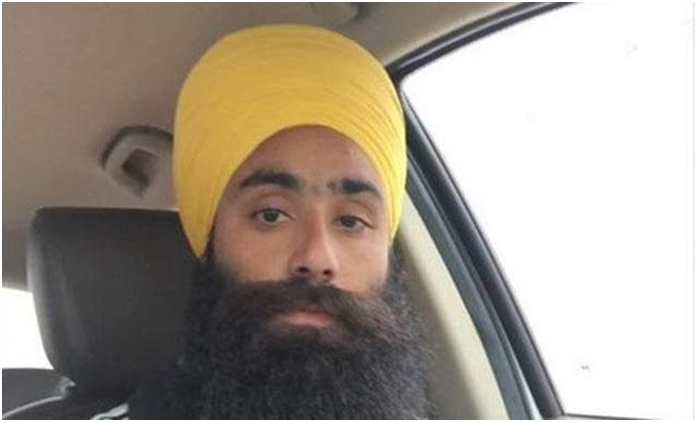 NEW DELHI: A Sikh man of Indian origin and a Pakistan-American man who were speaking in Punjabi
on a bus in the US were arrested at gunpoint and detained for 30 hours after fellow travellers claimed
they were discussing a "bomb threat" in Arabic, reported Hindustan Times on Friday.
Daljeet Singh, an asylum-seeker from India, struck up a conversation with Mohammed Chotri after
the Pakistani-American approached him while they were travelling on a Greyhound bus from
Arizona to Indiana on February 20.

Both men had been released from immigration detention centers and Singh said in a statement
that he had been granted parole to live and work in the US pending a decision on his refugee
application.

Trouble began after the bus made a stop in Texas on February 21 and the two men were questioned
by a white woman and several other passengers. The driver stopped the bus by the side of the road
and other travelers restrained Singh and Chotri in their seats until police came and arrested them
at gunpoint.

Though the incident occurred in February, it has come to light now because The Sikh Coalition has
filed a complaint against the woman who accused the two men of discussing a bomb threat in
Arabic and "acting weird".

Following an investigation, Singh and Chotri were cleared of all criminal wrongdoing by the FBI and
the local attorney's office and released from detention.

Singh, who speaks almost no English, has asked Texas law enforcement agencies to file criminal
charges against the passengers who accused him of a bomb threat and restrained him on the bus.

"The only crime I committed was wearing a turban, having a beard, and speaking in a different
language to another brown man on a bus," Singh said in a statement.

"I still cannot believe that this happened to me in America."

The Sikh Coalition has said Singh was also humiliated and vilified in the Medias several TV channels
portrayed Singh and Chotri as terrorists and published photos of Singh without his turban, an insult
for a Sikh. This resulted in Singh suffering from emotional distress and anxiety, it said.

"Whether it's a Sikh man on a Greyhound bus, or an Arabic speaker on a Southwest airplane, the
xenophobic fear and bigotry in our country is out of control," Gurjot Kaur, senior staff attorney for
The Sikh Coalition, told NBC News.
Source:www.thenews.com.pk, Web Desk,April 29, 2016
Send email to nazeerkahut@punjabics.com with questions, comment or suggestions
Punjabics is a literary, non-profit and non-Political, non-affiliated organization
Punjabics.com @ Copyright 2008 - 2017 Punjabics.Com All Rights Reserved
Website Design & SEO by Webpagetime.com