By Shahbaz Rana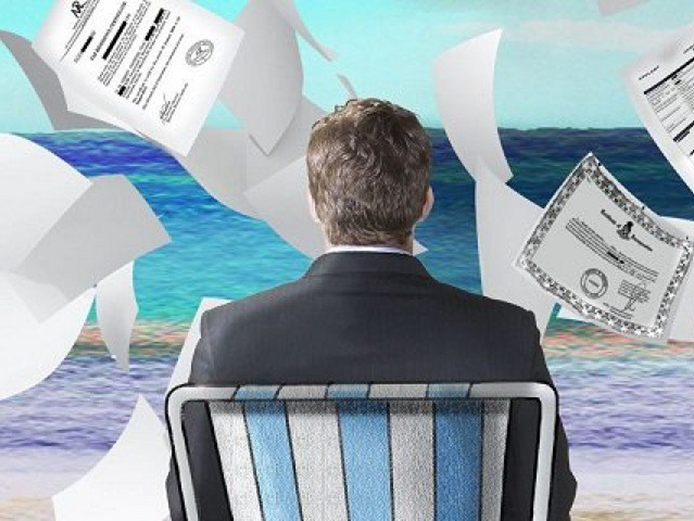 ICIJ.org
ISLAMABAD: As a parliamentary panel on Tuesday asked tax authorities to swiftly move against
those named in the Paradise Papers, the chances of any meaningful action remain extremely slim
due to legal limitations on opening financial cases into alleged crimes that are over five years old.

Despite knowing its limitations after the Panama Papers leaked in April 2016, the federal govern-
ment did not make any change in the Income Tax Ordinance of 2001 to make room for opening
cases more than five years old. Since then, Finance Minister Ishaq Dar has presented two budgets
in parliament.

The only way to swiftly move forward with Paradise Papers-related investigations is to promulgate
a Presidential Ordinance aimed at amending two relevant sections of the income tax law that bar
the opening of cases over five years old, said Dr Ikram ul Haq, an advocate at the Supreme Court
of Pakistan. He said that section 111(4), section 122 and 122(5) have to be amended in order to
open older cases.

A cursory look at the Paradise Papers suggests that almost all the cases are more than five years
old. Some may relate to commissions earned from the arms deals and deposited in the Swiss
banks, said Dr Haq.

The International Consortium of Investigative Journalists (ICIJ) again released a treasure trove of
more than 13.4 million documents on how the rich evaded taxes by manoeuvring offshore financial
products. Among them are at least 193 Pakistani politicians, military officers and businessmen.

The records of Pakistanis were mostly found in Bermuda, British Virgin Islands, Cayman Islands,
Malta and other jurisdictions with whom Pakistani authorities have not signed exchange of infor-
mation treaties, according to FBR officials.

In a surprise move, Privatisation Minister Daniyal Aziz urged FBR to take action against those
named in the leaks. He was speaking at a meeting of the National Assembly's Standing Committee
on Finance and Revenue. Aziz also asked the Securities and Exchange Commission of Pakistan
(SECP) to share reports of the Pakistanis named in the leaks.

The standing committee endorsed Aziz's views and asked FBR and SECP to share details with the
committee.

"The FBR's investigation into the Panama Papers was a bloody joke," remarked PTI MNA Asad Umar.

Aziz added there were about 450 Pakistanis named in the Panama papers. "What action has the FBR
taken against them," he questioned, adding that only one political family had been targeted and the
Supreme Court did not even take action on Jamaat-e-Islami's petition seeking action against all those
named in the leaked documents.

Aziz said FBR should share the outcome of its Panama Papers investigation with the committee and
also the status of the recovery of $200 billion claimed to be stashed in Swiss banks by Pakistanis.

The revenue board was sluggish in its response to the Panama Papers. The first tax notices were
issued six months after the leaks, showing its hesitation at moving against wealthy and well-connected
people.

In its judgment on the Panama Papers case against former PM Nawaz Sharif, the Supreme Court
criticized FBR for those same 'half-hearted' efforts. The stance taken by FBR was that it had taken
immediate cognisance of the matter and issued notices to people whose names had appeared in the
Panama Papers case.

Initially, FBR had tasked its Directorate General of Intelligence and Investigation to probe the Panama
Papers leaks. But later, it withdrew the Panama and Bahamas leaks cases from the intelligence directorate,
which is stationed at its headquarters, and handed them over to field formations.

The revenue board never shared the outcomes of its Panama Papers leaks investigations, although it
had served tax notices on more than 300 people and entities. The notices had been served under
Section 176 of the Income Tax Ordinance which empowers tax officials to seek information about any
transaction.

However, at that time, AF Ferguson Senior Partner Shabbar Zaidi had claimed that the nature of the
tax notice did not fall under Section 176 and the notices should have been served under Section 111
or Section 122(5) of the income tax law.

The Directorate General of Intelligence and Investigation does not have the powers to open wealth
statements filed under Section 116 of the Income Tax Ordinance, said FBR officials.

Now FBR is again confused what to do, said the sources. Initially, it has assigned the responsibility to
Inland Revenues Member Khawaja Tanveer Ahmad.

The FBR's strategy will again be that it can work within the law and the law does not allow opening
more than five years old cases, according to an FBR official. It has not yet decided on whether tax
notices will be served under section 176 or any other section.

Among those who have been named in the Paradise Papers are former PM Shaukat Aziz, former NICL
chairman Ayaz Khan Niazi, hospitality magnate Sadruddin Hashwani, Nishat Group Chairman Mian
Muhammad Mansha, Soneri Bank owner Nooruddin Feerasta, and Dawood Hercules Corporation
Chairman Hussain Dawood.

In addition, Gen (retd) Mirza Aslam Baig, Lt Gen (retd) Zahid Ali Akbar, Admiral (retd) Mansoorul Haq,
Admiral (retd) Saeed Muhammad Khan, Air Chief Marshal (retd) Anwar Shamim, Brigadier (retd)
Imtiaz Ahmad, Lt Gen (retd) Fazal Haq, Air Chief Marshal (retd) Abbas Khattak, and Maj Gen (retd)
Shujat Ali Bukhari are among the senior military officials named in the documents.
Source:tribune.com.pk, Published: November 8, 2017
Don't look at CPEC from Indian perspective, Pakistan asks US
Anwar Iqbal
WASHINGTON: Interior Minister Ahsan Iqbal urged the United States on Wednesday not to look at
CPEC from the Indian perspective as it was an economic plan for bringing peace and stability to
South Asia and adjacent regions and not a security strategy.

At a separate meeting on Tuesday evening, Pakistan's ambassador Aizaz Ahmad Chaudhary said
that recent meetings between US and Pakistani officials have paved the way for the process to
normalise relations between the two countries.

Mr Iqbal urged the United States to deal with Pakistan on its own merit, instead of tagging it to
other states and issues in the region.

"CPEC is not a conspiracy against anyone. It is not a security plan. It's a plan for economic prosperity,
which is bringing investment in the energy, infrastructure and other key sectors," said Mr Iqbal when
reminded of US objections to the plan to build a corridor.

Defence Secretary James Mattis last week said the CPEC passes through disputed territory and the
United States could not ignore this fact. This was seen in Islamabad as a direct endorsement of India's
position on the project, which passes through Pakistan's northern areas. India insists that since the
northern part of Pakistan was once associated with the former Kashmir state, it's a disputed territory.
Pakistan rejects the Indian claim.

However, Mr Iqbal, who was the keynote speaker at Johns Hopkins School of Advanced International
Studies, Washington, said US concerns about CPEC were unfounded. "It will benefit all and will provide
a platform for bringing together South and Central Asian, Middle Eastern and African countries by
physically joining them through an economic corridor," he said.

"So, I think, the US should not look at CPEC from the Indian perspective, but as a source for peace,
stability and prosperity in the region. CPEC can bring the much-needed stability to a region that has
suffered from war for the last several decades."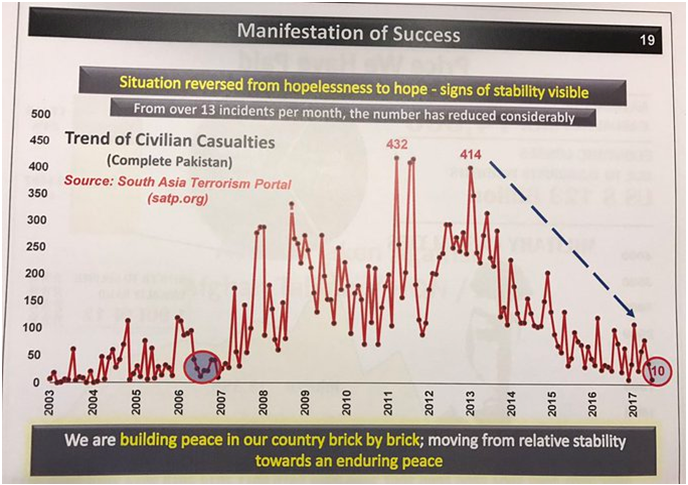 Mr Iqbal said Pakistan wanted peace in Afghanistan because it would be the first beneficiary of
peace and stability in the neighbouring state. He reminded the international community that so
far Pakistan was the only country that had the valuable experience of defeating terrorism in its
backyard and it could share this experience with others.

The minister said Pakistan had serious concerns about the presence and steady growth of the
militant Islamic State group in its neighbourhood and wanted to defeat them too with the co-
operation of other nations.

"But Pakistan is also a sovereign nation. We have our own dignity and want others to respect
that," he said. "If the US looks at the region from India's perspective, it will harm the region and
US interests too. So, it's necessary that the US should view the situation from an independent
perspective, not from someone else's point of view."

Viewing Pakistan from someone else's perspective would create complications and only terrorists
would benefit from it, he added.

Asked to comment on media reports that the World Bank group might not support Pakistan if it
sought another economic package from the IMF, Mr Iqbal said: "I think all such talks are spe-
culative. Pakistan has a particular role to play. Pakistan is an important country and it cannot
be ignored."
Source: Published in Dawn, October 12th, 2017
Security-economy link: 'Sky high debt' worries COAS
By APP
KARACHI: Expressing concern over the country's 'sky-high' debt, Chief of Army Staff General Qamar
Javed Bajwa said on Wednesday national security and economy were interlinked, as he called for
broadening tax base and bringing in financial discipline to break the 'begging bowl'.

Addressing a seminar on 'Interplay of Economy and Security' in Karachi, Bajwa said Pakistan had a
much improved security situation on the internal front as the security forces had defeated the
challenges to the writ of the state, but warned that there was apparent fragility at places.

General Bajwa spoke as the keynote speaker at the seminar organised by the Inter-Services Public
Relations (ISPR) in collaboration with the Federation of Pakistan Chambers of Commerce and
Industry.

The army chief said that in today's world, security and economy were interlinked and that the nations
were reviewing the old dilemma of 'guns versus butter' i.e. how to achieve a balance between
economic viability and national security.

However, he added that Pakistan never had the luxury of such a review in the wake of the crises one
after another in the last four decades. "We have to continuously ensure a viable balance between
economy and security. Only then will we arrive at a future that ensures sustained peace," he stressed.

The army chief said Pakistan's economy was showing mixed indicators as "the growth has picked up,
but the debts are also sky high". Infrastructure and energy, he added, had improved considerably,
but the current account balance remained not in Pakistan's favour.

"The common man across Pakistan needs reassurance of benevolent and equal treatment from the
state," he said, adding that it was high time for the country to place economic growth and sustain-
ability at the highest priority.

Gen Bajwa remarked that Pakistan is capable of creating sufficient fiscal space to address structural
problems through tax reforms, documenting economy, diversifying the export base, and encouraging
savings to finance a level of investment that could sustain growth rate higher than the rise of
population.

"For a secure future, we must be ready to take difficult decisions. We have to increase our tax base,
bring in fiscal discipline and ensure continuity of economic policies," he said. "We have to ensure
that Balochistan, Interior Sindh, Fata (Federally-Administered Tribal Areas), southern Punjab and
Gilgit-Baltistan also join us on the trajectory of growth and then move forward."

He warned that at present, Pakistan was a strategically challenged state and external actors were
attempting to assert control and dictate the country's security priorities, "which have strong link-
ages to its economic future".

He continued, "In today's world, security does not come cheap. It is dependent upon economic
prowess. It is here that our entrepreneurs must contribute by producing and exporting more. We
have done our part on the security front, now it's up to you (entrepreneurs) to take initiative and turn
the economy around."

The task at hand was difficult, the army chief noted, but added that the Pakistani nation had done it
before. "We are just finding our feet with improved security," he went on. "If any nation can survive
what we went through, it can also make its mark when the going is relatively easier."

Gen Bajwa told the audience that Pakistan had a much improved security situation on the internal
front. "The challenges to the state's writ have been defeated, though residual threat still resides.
The situation is stable but there is apparent fragility at places," he noted.

He underscored the need for a comprehensive effort to pursue the anti-terror National Action Plan
(NAP) and remove vulnerabilities before those could turn into threats.

"Many of the planned measures, if implemented timely, will contribute directly to the economic and
even political stability of the country," he said, emphasising that police and judicial reforms were the
'obvious examples'.

He pointed out that due to the sustained hard work of the army and other law-enforcement agencies,
the improvement in security environment had started to pay off as the country hosted many mega
events in the fields of sports and culture this year.

"Recently, we not only had the most peaceful Muharram in years but the Bohra community validated
our claim of improved security by selecting Pakistan for their annual gathering. Similarly, early
harvest projects, both CPEC (China-Pakistan Economic Corridor) and non-CPEC, are nearing completion,
with Pakistan Army providing security to our Chinese friends," he added.

The army chief also spoke about the importance of madrassah reforms, saying, "We cannot afford to
leave a large segment of our youth with limited options." Madrassahs, he continued, must enable their
students to become useful members of society.

At the micro-level, he said nothing exemplified the linkage between economy and security better than
the city of Karachi – the economic capital of Pakistan that generates a significant part of the national
revenue.

"When our enemies want to choke Pakistan, they try to destabilise Karachi because when Karachi
bleeds, Pakistan bleeds. It is because of this sensitivity that peace in Karachi has been our top
priority," he said, assuring the countrymen that Karachi would remain "safe and sound now".

The army chief said the South Asian region, particularly Pakistan's immediate neighbourhood, had
failed to take off due to peculiar security challenges.

"The region will sink or sail together. I want to convey to our neighbours to the east and to the
west that our destinies are inextricably linked," he warned.

"We are making a deliberate and concerted effort to pacify the western border through a multitude
of diplomatic, military and economic initiative," he said. "We have also expressed and demonstrated
our genuine desire to have normal and peaceful relations with India, however, it takes two to tango."

Gen Bajwa said that the CPEC was a complete development platform and there would never be any
compromise on it. "This is the future of our people, a vital national interest on which we will never
compromise, regardless of the loudness of opposing voices."

The CPEC, he added, had the potential to act as a powerful springboard for shared development in
the entire Central Asia-South Asia (Casa) region. "It is also an example of regional cooperation and
a break from politics of confrontation – we want all to benefit from this project," he added.
Source: tribune.com.pk,October 11, 2017
'Days of depending on US are over for Pakistan':
Pakistan PM tells Arab News in exclusive interview
Baker Atyani & Sib Kaifee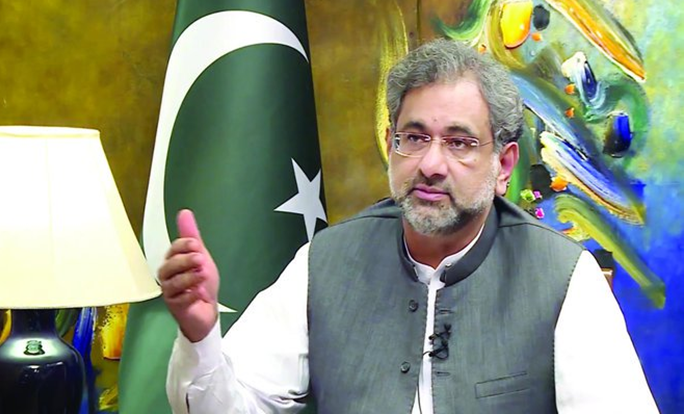 Pakistan Prime Minister Shahid Khaqan Abbasi gestures during his exclusive interview with Arab News in Islamabad. (AN photo)
ISLAMABAD: The days of Pakistan depending on the US to meet its military and other require-
ments are over, Prime Minister Shahid Khaqan Abbasi told Arab News during an exclusive inter-
view.

The world should recognize Pakistan's efforts in fighting the "world's war" on terror, he said, in
his first interview since returning from the UN General Assembly (UNGA) in New York in September.

"If one source dries up, we have no option but to go to another source. It may cost more, it may
consume more resources, but we have to fight that war, and that's what we emphasized to all the
people that we met," Abbasi added.

"Any sanctions or restraints… put on our systems only degrades our efforts to fight terror, and it
affects the whole equation in this region," he said.

"We have major US weapons systems in our military, but we've also diversified. We have Chinese
and European systems. Recently, for the first time we inducted Russian attack helicopters."


Pakistan PM discusses war on terror, economic strategy in exclusive interview with Arab News

Complexity of governance

It has been two months since Abbasi assumed office after being voted in by Parliament via special
elections on Aug. 1. Pakistan Muslim League-Nawaz (PML-N), the ruling party, holds the numbers
in Pakistan's National Assembly, and Abbasi being a staunch loyalist and trusted comrade of Nawaz
Sharif was the suitable choice.

He has hit the ground running, facing a barrage of domestic and international challenges including
terrorism, an energy deficit, and economic and regional volatility.

"It's a complex job," he said, adding that governing a country with a ballooning population of over
207 million is no walk in the park.

"Pakistan is one of the largest countries in the world… It's a nuclear power. We have a challenging
neighborhood. There's a war on terror in the country. There are issues in Afghanistan. There's a
very large foreign military presence there... We have a neighbor to the east with which we've had
several wars. They (India) are also a nuclear power. We have a dispute. They occupied Kashmir,
which is our territory… The economic challenge is (also) there."

Elections

Abbasi, 58, is a US-qualified electrical engineer with a bachelor's degree from the University of
California and a masters from George Washington University.

He was a pilot for 40 years, and is Pakistan's first premier to have flown an F-16 aircraft during an
air force training exercise.

He entered mainstream politics in 1988 and later became an MP. Being part of a politically connect-
ed family helped him become an accomplished politician, being elected to Parliament six times.

Abbasi is also a prosperous businessman, having launched Pakistan's first successful budget airline
and keeping it profitable when other private carriers shut down.

The incumbent government's term finishes on June 4, 2018, and he is confident that the next
general elections will be held within two months of that.

"Whatever happens, elections will happen on time and in early August. Pakistan will, God willing,
have a new government. Hopefully the same party (PML-N) will come to power," he said, smiling.

UNGA and US

Abbasi and his delegation held meetings with several "key players" on the sidelines of the UNGA,
including eight heads of state, the UN secretary-general, US Vice President Mike Pence and inter-
national investors.

The meeting with Pence was "very constructive," Abbasi said, adding that there was "also a small
interaction with President (Donald) Trump at his reception."

This was the first high-level communication between the two allies since Trump strongly criticized
Pakistan in his Afghanistan and South Asia strategy that he unveiled on Aug. 21.

"There was no meeting scheduled (with Trump). In fact, the meeting with Vice President Pence
wasn't scheduled. It was at their request," Abbasi said. "This was a visit to the UN to basically
present Pakistan's case at the General Assembly."

Bilateral ties

The "candid" discussion with Pence was essential for official engagements in the future because
when Trump's policy statement on South Asia came out, there were "a lot of apprehensions on
what it meant, and what it meant for Pakistan-US relations," Abbasi said.

"I think we moved substantially forward in that direction. Whatever concerns they (the US) have,
we've shown our willingness to address those concerns."

The meeting paved the way for one between Pakistani Foreign Minister Khawaja Asif and US Secret-
ary of State Rex Tillerson on Wednesday in Washington.

They discussed Trump's South Asia policy, and Asif told Tillerson that Islamabad pursues a zero-
tolerance approach to "all terrorist and militant groups."

This was in response to Trump's assertion that Pakistan harbors "agents of chaos," which he blames
for Afghanistan's continued instability.

On Tuesday, Defense Secretary James Mattis said the US was willing "one more time" to work with
Pakistan on Afghanistan, but would resort to measures set by Trump in case of non-compliance
regarding the allegations of support for militants.

Abbasi said: "We can categorically state that we don't provide any sanctuaries to anybody. The
bottom line is today we have a common objective: To destroy terror and bring peace to Afghanistan."

Afghanistan

"We're partners in the war on terror, and that's what we emphasized. We emphasized to everybody
we met there (at the UNGA) that nobody wants peace in Afghanistan more than Pakistan," added
Abbasi.

"The reality today is that much of the area bordering Pakistan is controlled by the Taliban. The
people we're fighting in Pakistan today, their sanctuaries are in Afghanistan, their leadership is living
there, the planning is done there, the logistical bases are there, and they regularly cross the border
and attack our installations. We recently had a suicide attack on the deputy chairman of the Senate.
He survived, but 22 people were killed. It was by an Afghan national who had crossed the border to
attack his convoy deep inside Pakistan," Abbasi said.

"We're fencing our border. We're open to Afghan liaison officers. We have Afghan refugees here. So
if anything is pinpointed and the intelligence is provided, we take action," he added. "Whatever
happens in Afghanistan affects us. Whatever happens here affects them."

India's role

Pakistan wants peace in Afghanistan via a solution that "is owned and led by the Afghans," said
Abbasi, warning that Washington's desire to include India would be detrimental.

"We don't believe that injecting India into the Pakistan-US relationship will help resolve anything,
especially in Afghanistan, where we don't see any role for India. India has a relationship with the
US. That is between them and the US."

Pakistan wants an "equal relationship or partnership with the US, like every other nation," he said.

It wishes to work with the US "to resolve regional" and "global issues… ranging from the economy
to nuclear" matters.

Cost of war

Pakistan has fought "a very hard and vicious" war on terror, said Abbasi, adding that "200,000 of
our troops are deployed. We have 6,500 shaheeds (martyrs) in the army. We have 21,000 of our
citizens who've been killed, including police personnel. Almost 35,000 people have been seriously
injured."

He added: "Nobody has fought a bigger war on terror than we have, with our own resources. Even
the most conservative economic estimates of Pakistan's losses are over $120 billion. It has been a
very difficult war, but our army has performed very well."
Source:Published — Monday 9 October 2017
Pakistan warns India against targeting its N-installations
Anwar Iqbal
Pakistan's Foreign Minister on Relations with the U.S.
WASHINGTON: Foreign Minister Khawaja Mohammad Asif warned on Thursday that if India
launched a surgical strike on the country's nuclear installations, nobody should expect restraint
from Pakistan either.

Indian Air Force chief B.S. Dhanoa said on Wednesday that if India needed to carry out a surgical
strike, his aircraft could target Pakistan's nuclear installations and destroy them.

The foreign minister addressed the Indian air chief's remarks at a talk at the US Institute of
Peace in Washington on Thursday, urging Indian leaders not to contemplate such actions as
those could have dire consequences.

"Yesterday, the Indian air chief said we will hit, through another surgical strike, Pakistan's nuclear
installations. If that happens, nobody should expect restraint from us. That's the most diplomatic
language I can use," said Mr Asif.

The foreign minister, who is in Washington on a three-day official visit, met US National Security
Adviser Gen H.R. McMaster on Thursday, a day after he held wide-ranging talks with US Secretary
of State Rex Tillerson. While both US and Pakistani sides have described the Asif-Tillerson talks as
"positive" and "useful", Mr Asif indicated that his meeting with Gen McMaster was not as friendly
as the earlier meeting.

"I will not be extravagant, yesterday's meeting went very well, today's meeting with Gen McMaster
in the morning, I would be a bit cautious about it. But it was good. It was good. It wasn't bad,"
said the foreign minister when asked if his trip to Washington was going well.
Talks with Tillerson
The shared interest in a secure, prosperous and democratic Pakistan was one of the key issues
discussed in a frank conversation between Mr Tillerson and Mr Asif, says the US State Department.

The two top diplomats met at the State Department in Washington on Wednesday for talks aimed
at halting a rapid deterioration in bilateral ties.

"They talked about the importance of partnering together to establish peace and prosperity in the
region. They talked about their mutual commitment to advancing a multifaceted relationship
between the United States and Pakistan based on our shared interest in a secure, prosperous, and
democratic Pakistan," said State Department spokesperson Heather Nauert when asked what was
discussed in the meeting.

"The foreign minister and the secretary talked about the president's South Asia strategy that was
announced back in August. They also exchanged ideas about how our countries can work together
to help stabilise Afghanistan," she added.

Although their relations were already tense, the tensions worsened after US President Donald
Trump's Aug 21 policy speech in which he warned Pakistan to eradicate alleged terrorist safe
havens from its soil or be ready for the consequences.

Later, senior US officials told various media outlets that the United States could stop providing
economic and military assistance to Pakistan, degrade its status of a major non-Nato ally and
place Pakistani officials with alleged ties to terrorists on a terrorist-watch list.

At the State Department briefing, a journalist pointed out that when the new US strategy was
unveiled, the language about US-Pakistani ties was much harsher than what Secretary Tillerson
used in his remarks after the meeting. "Was none of (the punitive actions underlined by US
officials) discussed with the Pakistani foreign minister?" the journalist asked.

"We typically don't provide the fulsome types of readouts, we don't do a play-by-play, a blow-by-
blow of everything that happens in our private diplomatic conversations," the spokesperson responded.

"What I just read to you, that's what I can provide to you from the meeting. I know our conversations
with the Pakistani government continue to be frank," she added.

Another journalist reminded Ms Nauert that in response to a question at this stakeout on Wednesday,
Secretary Tillerson had expressed concerns about the future of government of Pakistan. "What did he
mean by that?"

Ms Nauert said she did not get the chance to ask the secretary about those remarks and that's why
she did not know what he meant.

Responding to a question about US-Pakistan relations at his stakeout, Secretary Tillerson had said:
"We have concerns about the future of Pakistan's government too, in terms of them — we want
their government to be stable. We want it to be peaceful. And many of the same issues they're
struggling with inside of Pakistan are our issues."
Published in Dawn, October 6th, 2017
Lesson from the past: Why learning Mandarin is the precautionary
measure that Pakistan needs to enforce right now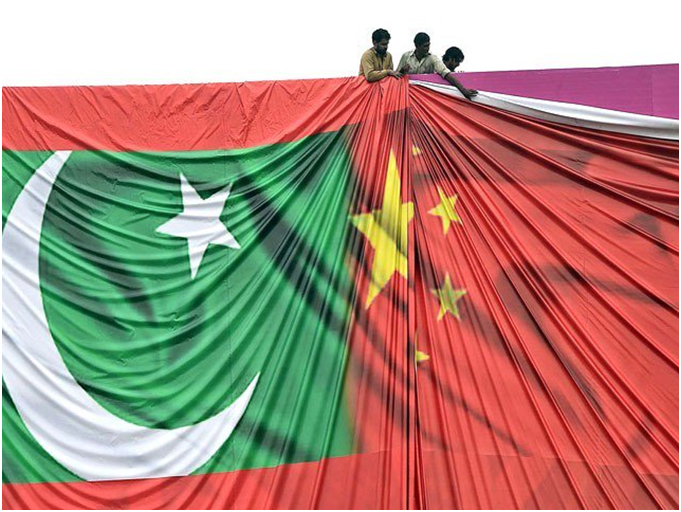 Workers set up a billboard welcoming President Xi Jinping to Pakistan ahead of his visit in 2015. PHOTO: AFP
The China-Pakistan Economic Corridor (CPEC), which was originally valued at $46
billion and is expected to be a game changer for Pakistan's economy, has been viewed
with much scepticism since the day it was green lit.

Some Pakistanis believe CPEC to be the equivalent of the Marshall Plan, an American initiative to
aid Europe economically post World War II. Others believe that it is simply another East India
Company (EIC) in the making, equivalent to calling CPEC a vehicle for colonialism.

If you think about it, the idea that the Chinese could become the new British for us is not at all
far-fetched. While the British innocently entered India through the EIC, the Chinese have chosen
to enter Pakistan through CPEC. Also, the lucrative potential for trade and business was the
motivation for the British, and the very same potential has brought the Chinese to Pakistan. The
similarities here are thus uncanny.

Is CPEC a cloaked attempt by the Chinese to recolonise Pakistan?

No one can say for sure, but by the time this picture gets clear enough to tell, it will already be
too late. We cannot effectively decide whether CPEC is a blessing or a colonial nightmare waiting
to happen, but what we can do is not repeat the mistakes of our ancestors who were unable to
break free of their shackles until Muhammad Ali Jinnah came to their rescue.

Hence the question arises – are we taking the precautionary measures required to ensure that the
Chinese do not become for us what the British used to be?

Arguably, the biggest difference between the British and the Muslims of India was a communication
gap that resulted from the language barrier between the two. The same is the case with CPEC, which
is largely under Chinese management and thus Chinese workers are hired over Pakistani workers
due to the language barrier. Learning Mandarin, therefore, is the precautionary measure Pakistan
needs to enforce.

In February 2017, a Chinese delegation expressed that Chinese investors were keen on investing in
bio-technology, textile, agriculture and renewable energy sectors of Pakistan. Additionally, the
delegation also expressed interest in investing in other sectors such as mechanical and electrical trade,
construction and real estate development and the automobile sector.

Earlier this year, the first Pakistan-assembled Chinese car went up for sale. Clearly, this highlights the
level of investment the Chinese will be making in Pakistan, and as the delegation pointed out, creating
30,000 new jobs in the process.

It is safe to say that in the aftermath of CPEC, the demographics of Pakistan will witness a vast change.
A report by the Federation of Pakistan Chambers of Commerce and Industry in 2016 pointed out that
at the then rate of influx of Chinese nationals into Balochistan, the locals will be outnumbered in the
province by 2048. This will not only have an impact on our economy, but on our way of life as well.
This year, we have already witnessed the launch of Huashang, the first ever Chinese weekly newspaper
to be launched in Pakistan, which indicates that the Chinese population is already on a rise here.

It is important to understand that the rapid influx of Chinese nationals in Pakistan won't just result in
new job opportunities, but will also attract Chinese citizens who, given China's population, will consider
relocating to Pakistan in search of employment opportunities. The Chinese companies which are currently
working on the development of CPEC projects will obviously prefer hiring workers who they can
communicate with instead of Pakistani workers who lack the language skill.

It is a fact that the Chinese civilisation prospered because of the Silk Road, an ancient network of trade
routes that connected Asia and Europe. Presently, China's One Belt One Road initiative (OBOR) will play
a similar role and not only lift China in the global economic ranks but also result in a rapid spread of the
Chinese population throughout the world. This also means that more and more people will learn and
speak Mandarin, in addition to over one billion people who already speak it, to further their businesses.
This is enough evidence to conclude that learning Mandarin should be encouraged and facilitated in
Pakistan.

In today's multilingual and global society, being fluent in English is not enough. Education systems in
the US and Europe have already introduced various language immersion programs in their education
systems which help open new doors for young students.

While numerous countries in the world understand that in the global world we now live in, it is a
necessity to introduce prominent languages from all over the world; Pakistan unfortunately did not
get the memo. Given the fanfare and celebrations surrounding CPEC, one could hope that the govern-
ment would prepare to at least incorporate Mandarin into the curriculum or promote centres willing
to teach the language. Unlike Sir Syed Ahmed Khan – who encouraged the Muslims of subcontinent to
adopt western education during the British Raj – our policy makers have done nothing to ensure that
Pakistan will be able to keep up with the influx of China.

Learning Mandarin will not only help Pakistani workers gain jobs in CPEC projects, but will also help them
keep up with China's growing investment in other sectors of Pakistan. In addition to career opportunities,
learning Mandarin will also be a gateway for Pakistanis into a new culture of over a billion people, and will
surely allow for a better understanding of the Chinese people and their customs. This will ultimately result
in more prosperous relations with our neighbours.

The ball is in our court now. We can either allow China's rapid growth to be the end of Pakistan as we know
it or we can let it be a thriving new chapter for us.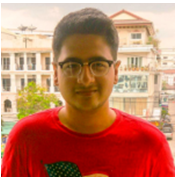 Sahir Palijo
The author is an under-grad pursuing a degree of Business Administration. He loves to write his thoughts
and is a movie freak. He tweets at @The_Sahir (twitter.com/the_sahir)
Source:October 8, 2017
22-year-old army officer martyred as militants
attack border post in Khyber Agency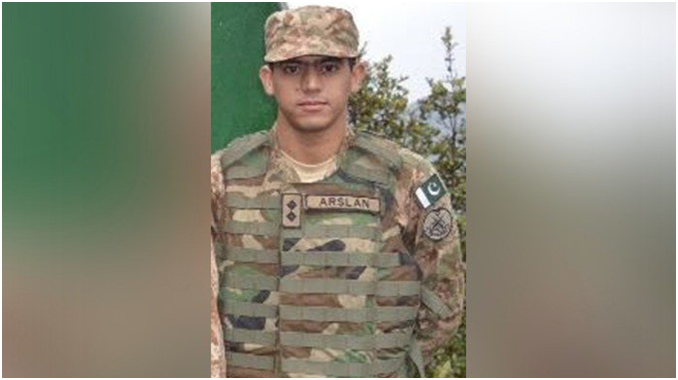 PHOTO: ISPR
An army officer was martyred on Saturday in cross-border firing in Rajgal, Khyber Agency,
Inter-Services Public Relations (ISPR) said in a statement.

Lieutenant Arsalan, 22, was deployed as the officer commanding the newly-established border
post in Rajgal, Khyber Agency when he was hit by militant firing from across the border
between Pakistan and Afghanistan. Lt Arsalan was the only brother of three sisters.

Earlier in May this year, at least 10 people, including women, children and a Frontier Corps
(FC) man, were killed and 47 injured after Afghan border forces resorted to 'unprovoked' firing
at Pakistani troops guarding a census team.

The incident occurred in the Killi Luqman and Killi Jahangir villages of Chaman, which straddle
the border and have been a source of controversy between Afghanistan and Pakistan. Kabul
claims the villages are part of the war-torn country's Spin Boldak district, an assertion Pakistan
flatly denies.

Pakistani forces deployed in Chaman returned fire and injured two Afghan security officials.
Both sides rushed reinforcements to the border and Pakistani authorities closed the Chaman
crossing indefinitely once again. Pakistan had closed the border with Afghanistan for a month
after a series of terrorist attacks across the country left around 100 people dead.
Source:The Express Tribune, Published: September 23, 2017
India biggest exporter of terror in region, says
Saad Rafique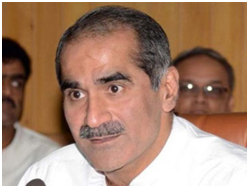 Railways Minister Khawaja Saad Rafique. PHOTO: File
Railways Minister Khawaja Saad Rafique said on Saturday that India was the biggest exporter of
terrorism in the region.

Expressing his views on the social media website Twitter on Saturday, the railways minister
demanded that the UN and all civilised nations should take notice of India's "barbaric actions".

He also tweeted a picture of Lieutenant Arsalan, 22, the officer commanding the newly-established
border post in Rajgal, Khyber Agency martyred in cross-border firing earlier in the day with a
couplet praising his sacrifice and bravery.

Rafique also pointed out Indian forces' recent ceasefire violations along the working boundary that
left at least six civilians dead and dozens others wounded. He added that the unbridled Indian
troops were involved in all kinds of state and non-state sponsored terrorism.

Earlier, the Foreign Office said that the deliberate targeting of civilians was deplorable and contrary
to human dignity and international human rights and humanitarian laws. "Despite calls for restraint,
India continues to indulge in ceasefire violations," it added.
Source:The Express Tribune, Published: September 23, 2017