Killer protocols
Use of protocol (bullet proof vehicles,police,Force,show of guns,sirens ,free signals,armed guards) by VVIP,VIP  must be banned.Feudals,Corrupt ,inept rulers, government functionaries ,politicians and parliamentarians  must not be provided protocol and security at the cost of Tax payers.Let them worry for their own security .If they feel unsafe here then let them leave the country.This country can not carry their unwanted burden anymore. Baby girl dies after Bilawal`s protocol `denies entry`to civil hospital
Baby girl dies after Bilawal`s protocol `denies entry`to civil hospital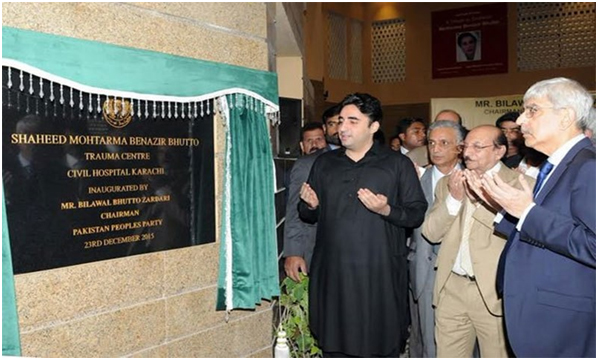 The PPP chairman was there to inaugurate the newly built Benazir Bhutto Trauma Centre. ─ Photo PPP Media Cell
KARACHI: A 10-month old girl died at the door of Karachi's Civil Hospital after her father was allegedly denied entry by protocol staff due to the arrival of Pakistan People's Party (PPP) Chairman Bilawal Bhutto Zardari at the public medical facility.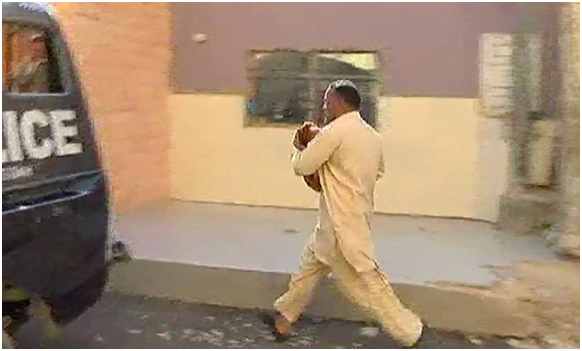 The victim's father blamed the VIP protocol given to the PPP chairman for his child's death. ─ Dawn News screengrab
The PPP chairman was there to inaugurate the newly built Benazir Bhutto Trauma Centre.The victim's father, while talking to media, blamed the VIP protocol given to the PPP chairman for his child's death, as he was denied entry into the hospital.
Bisma's parents claimed that they remained stuck in the traffic jam due to the VIP movement before arriving at the hospital where the ailing girl was denied entry as Bilawal Bhutto Zardari was visiting the facility.
All the entry and exit points of the medical facility were closed and even ambulances were not allowed to enter the hospital as Bilawal, along with the Sindh Chief Minister Syed Qaim Ali Shah arrived to inaugurate the trauma centre.
"First I came through bike, then on foot but was denied entry, in the meantime my baby girl died." said the victim's father.The man claimed that he had always voted for PPP but was rewarded with the death of his child.
The senior PPP leader and Sindh education minister, Nisar Khuhro, while talking to media said that he is grieved if someone has died but "Bilawal's security is more important".
"Bilawal, who always had security concerns, is dearest to us and whatever we did it was in the better interest of the country. As the country's well being is linked to their security."Khuhro added that since the chief minister was also coming, so the protocol was a necessity.
Bilawal orders inquiry
Soon after the news of Bisma's death spread, the PPP chairman announced that he was deeply troubled by the death of the 10-month old child and has ordered an inquiry into the incident.
"Anguished over Bisma's death, I am personally inquiring into this heart breaking incident to ascertain what went wrong." Bilawal tweeted from his official account.
Later the party's media cell issued a statement suggesting that Bilawal has taken strong notice of the reports in electronic media about the death of a 10-month-old girl due to VVIP security provided during his visit to Civil Hospital, Karachi and ordered Sindh government for an impartial inquiry.
"The PPP chairman said that a transparent inquiry should be conducted into the reported death and complete findings should be made public. He said anyone found responsible must be taken to task." read the statement.
Bilawal Bhutto's sister, Bakhtawar urged all to wait for the inquiry to be completed before jumping to conclusions while expressing grief over the incident.
In her Twitter message, Bakhtawar claimed that the PPP chairman did not order a shut down of hospital.
Dr. Said Ahmed Qureishi, Medical Superintendent, CHK, talking to APP regretted the trouble faced by citizens but dispelled the impression that this is due to presence of eminent personalities.
"It is mainly due to encroachments around the hospital that has restricted the mobility of the people, including, patients visiting CHK," he said.
Dr. Qureishi said KMC authorities have been reportedly informed about the situation but no action was taken by them.
About the Bisma's death due to closed gates of the hospital, he in most categorical terms said no gate of CHK was closed.
Curtsey:DAWN.COM,Dec 23,2015


Video:"Protocol of Bilawal Bhutto Zardari Takes Life of 10 Year Old Girl"


Video:10 Months Old Girl Died Because Of Bilawal Zardari Vip Protocol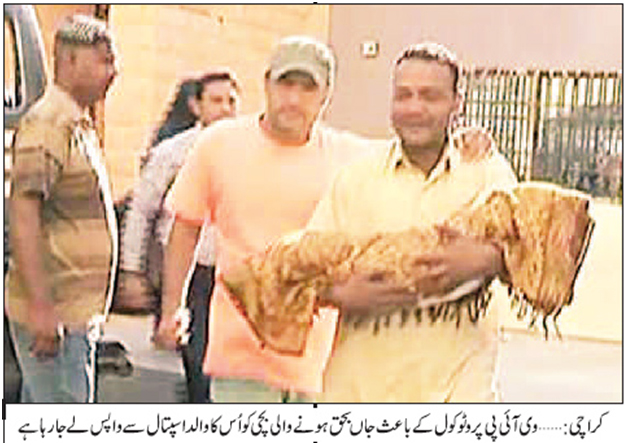 Video: Father of child crying died in karachi protocol bilawal bhutto


Video:Ayesha Bakhsh Badly Blast On Shehla Raza for Defending Bilawal Bhutto


Video:Shocking Statement of Nisar Khuro After Killing 10 Months Old Girl

No.Bilawal`s security is not more important
than 10-month old Bisma`s life
Manam Iqbal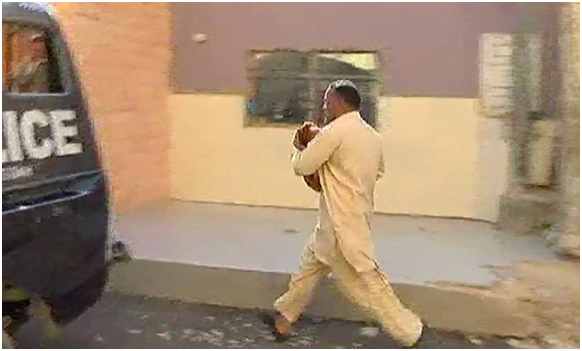 A father with an ashen face holds the limp body of his ten-month old child. A baby who was supposed to have all the time in the world to live, dream and be, is pronounced dead. All this on live TV.
I can hear his voice as he pleads with the VIP protocol who deny him and his child entry to the hospital. After waiting for what must have felt like an eternity, he is allowed to enter. His child is pronounced dead upon arrival.
Each time the hourly bulletin runs the footage of Bisma's desperate father seeking help for his daughter, I'm reminded that life is cheap in Pakistan.
Actually, my mistake; the lives of poor people are cheap.
Those of the 'privileged' and 'entitled' are very precious indeed.
Thank you Nisar Khuhro for outlining this so clearly for anyone who just didn't get it.
"Bilawal's security is more important [than 'collateral damage' i.e. the death of a baby]". Well said sir. I wonder if you would have said the same if it was your child, not Bisma. Would you still insist this was in national interest?
I hear the PPP's media cell has issued a statement saying that a transparent inquiry would be conducted into the death and complete findings will be made public. It further states that anyone found responsible will be "taken to task".
Is it just me, or does the feigned sincerity of those who rule rings a trifle hollow today?
Dear Bilawal, I understand you were not directly involved in Bisma's death. You weren't standing there preventing her father from entering the hospital.
But I do believe you know what is wrong here; it is the brazen, often horrifying, misplaced sense of entitlement that puts those who rule so far above those ruled. Taking your guards 'to task' is next to meaningless. I hope you understand this.
You may add Bisma to the long list linked to your name and those who hold power but don't know how to wield it.This is not the first time that such an incident has occurred. And it will certainly not be the last.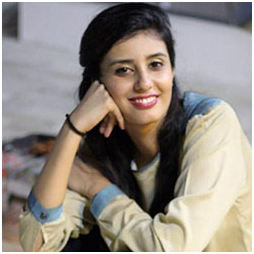 The author is a Dawn.com staffer.
Curtsey:DAWN.COM,Published December  23,2015



Video: Faisal Qureshi Taunt Bilawal Bhutto Zardari on recent VIP Protocol!

No more VIPs please!
Khurram Husain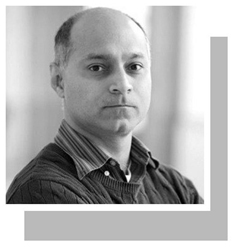 What will it take for them to get it? If the death of an infant girl when her parents couldn't get her into hospital in time because the entrance was blocked due to 'protocol' being given to Bilawal Bhutto who was visiting the hospital at the time, not for any treatment mind you, cannot bring out any semblance of humility in the political leadership of his party, then what will it take?
It was high time long ago that we ended VIP culture in this country altogether. Just do a quick search using terms like 'VIP protocol Pakistan' on any other video-sharing site, and look at some of the videos posted up of the VIP convoys there. There is one of the chief minister of KP, from the previous party, where I lost count of the number of vehicles after 24, including a fire engine and an ambulance. There is another of the chief minister Punjab where I managed to keep count until 30 or so, including two ambulances, but lost count after that.
There is the episode when a security guard in the convoy escorting the vehicle of Abdul Qadir Gilani, the son of a former prime minister, in Lahore shot dead a motorcyclist who did not obey a hand gesture to move away. A former chief minister of Balochistan left us with his immortal indifference to human suffering when he laughed and joked upon being told that a woman had to give birth to a baby in a rickshaw because his convoy had blocked the road, trapping her in the vehicle while she was in labour.
---
The VIP culture has spread across the country and is responsible for incidents such as the death of an infant girl in Karachi.
---
There was the episode of another baby dying outside the Children's Hospital in Lahore when Chief Minister Shahbaz Sharif was on a visit there, although the hospital management was sensitive enough to make sure we all knew that the infant's death was not on account of any security-related bar from entering the hospital, but because the infant was born prematurely and in frail health. Or the time when a college cricket tournament had to be halted because the grounds were required for the chief minister's helicopter to land?
Even Musharraf, whose government vowed in its opening years to change the whole VIP culture, had to rely ultimately on the security argument when in 2006, a university student died of a ruptured appendix while waiting in a traffic jam for the general's convoy to pass.
The examples are endless and they leave one with a sense of nausea when going over them. The sheer scale of indifference to the suffering of the common citizen has become so endemic, so much a feature of our daily life, that we don't even think it odd any more that there ought to be VIP lounges at airports, and that close to a quarter of the police force of the city of Karachi ought to be deployed for VIP security alone.
Out of the whole political leadership of the country, that of the PPP ought to be more sensitive to the scale of the indignation that VIP treatment inspires within the population. They call themselves the 'Peoples' Party, after all, and speak regularly about the importance of democracy for the country. We can offer up justifications for why it is necessary for some of them to behave the way they do, but what will it take for them to realise that words of the sort that Nisar Khuhro, no small fish from amongst them, spoke when asked about his thoughts on the death of infant girl Bisma outside the Civil Hospital Karachi, do incalculable political damage?
And political damage is the last thing that the party can afford at the moment, given the growing stakes in its confrontation with the federal government over the issue of granting an extension to the powers of the Rangers in their operation in the city of Karachi. Granted the death of an infant girl from a poor family is something they can get over with a peg or two. But if even the political compulsions that such a moment create cannot bring a little humility upon them, then what can?
You would think a little common sense is all it would take for young Bilawal to realise that visiting a large public hospital in such a massive convoy would inevitably clog the streets and raise the likelihood of a mishap such as this one. What was the nature of the business he had to transact at the hospital that it was so urgent to override basic common sense?
Let's be honest about one thing though. The People's Party is not the only one whose leaders enjoy their VIP treatment. This is a culture spread evenly across Pakistan. It fuels its own expansion because in this environment, those who do not have VIP protocol, who do not have taxpayer-funded protection working privately for their own benefit, are perceived as weak and treated accordingly.
Nor is media free from this thinking. We have seen in the past how DSNG vans crowd the access to an emergency ward to the point that ambulances cannot get in or out, all in the rush to get the best live shots of whatever breaking news is coming out of the scene. Hospitals are extremely sensitive locations, and in the past we have even seen live footage of reporters bursting through the doors of an emergency ward engage in a large brawl with the doctors who had evicted them because they were getting in the way of the work inside. Live breaking news is not more important than the job of saving lives, common sense is enough to know that.
Why can't we have legislated limits on how much public resources can be utilised for private purposes by anybody? Using public resources like police personnel for private security, or fire trucks and ambulances as escort vehicles in a convoy, ought to have strict limits. But that is basic common sense too, and these are no common people.
The writer is a member of staff.
khurram.husain@gmail.com
Twitter: @khurramhusain
Curtsey: DAWN.COM , December 24th, 2015

PPP sympathisers

6 bizarre ways people have tried to defend
Bilawal Bhutto Zardari after Bisma's death
By Noman Ansari


This is a father with a dying daughter who finally makes it to the hospital after navigating through roads bottlenecked by a VIP moment.
Mohammad Faisal Baloch said to reporters that according to the doctors, had his daughter Bisma received medical attention only 10 minutes earlier, her life could have been saved. Instead, she died because of the delay caused by the security measures taken to protect the visiting Pakistan Peoples Party (PPP) chairman, Bilawal Bhutto Zardari, at Karachi's Civil Hospital.
The tragedy has resulted in plenty of backlashes towards Bilawal and VIP culture in general. But curiously enough, there has been some backlash towards the backlash… a backlash'ception if you will.
This has come not only courtesy of Bilawal's own camp, but from PPP sympathisers and neutral members of the public as well. I think it would be sensible to address some of these comments, but before we get started, let's acknowledge that both Bilawal and his father, former president of Pakistan Asif Ali Zardari, have not only been empathetic, but have had the good grace to avoid insensitive excuses.
Sadly, the same can't be said for others.
1. "Nothing is more precious than party chairman Bilawal Bhutto Zardari"
This appalling statement was delivered by Nisar Khuhro, the Sindh Senior Minister for Education and Literacy. Would Khuhro have said the same thing had his own loved one perished instead of a stranger's?
Perhaps Khuhro would like to examine with the centre 'P' in 'PPP' stands for.
2. "While we are all talking about Bisma, other children across Pakistan dying in tragedies have not been making the news"
Such statements can be found on social media from many thinkers with liberal leanings. Their point is to ask why Bisma has received so much media attention while others are being ignored. To me, it actually sounds as ludicrous as the query, "Why has Malala Yousafzaigotten more attention than other victims"?
A child from an impoverished locality died as an indirect result of a security arrangement for one of the richest and most powerful politicians in Pakistan. Why shouldn't it be making the news?
Strangely, some of the same people asking, 'Why Bisma?' are the first to jump to Malala's defence when conservative Pakistanis ask why the Nobel Prize winner has received more attention than other victims. It is mind boggling how people who find the warped rationale used to attack Malala as unacceptable, are using the same reasoning to evoke feelings of guilty for talking about Bisma.
3. "Mohammad Faisal Baloch may have been delayed at the hospital, but he is to blame for arriving so late"
Uhh… no he isn't. According to the BBC, the father says he arrived an hour late purely because of the VIP roadblocks. Anyone familiar with the logistics of the area knows how congested the locality already is. While driving to Civil Hospital on several occasions, I have been delayed anywhere between 30 minutes and an hour simply because of the teeming flow of traffic. I also had the misfortune of driving to the area during a VIP movement once, and was stuck for nearly three hours because of the clear disregard for the civilian population by the rich and powerful.
Hypothetically speaking, had I been transporting someone in serious need of medical attention during a VIP movement, things wouldn't have ended well.
4. "Why didn't Mohammad Faisal Baloch go to another gate?"
Put yourself in his shoes. This is a father with a dying daughter who finally makes it to the hospital after navigating through roads bottlenecked by a VIP moment. Can he be held at fault for going to the first gate he came across? From what I remember, the Civil Hospital gates are at least 10 minutes apart as it is. Here, he spends his time begging the guards to let him pass; guards who probably reassured him that they would be done at any moment.
Let's also keep in mind that these guards did not belong to the hospital. In fact, it is against hospital policy to close any entrance… you know… like any hospital.
The Express Tribune,
"Dr Qureshi clarified that the security officers deployed at the gates were not theirs. The hospital management does not close doors on patients at any time, he said."
5. "Bilawal's visit did not cause any traffic jams… his visit merely lasted 20 minutes," Bilawal House,
Was this VIP movement using magical unicorns and fairy dust rather than motorcades of SUVs? How can any VIP movement in Pakistan not cause any traffic jams? Gridlocks aside, there is nothing 'mere' about a 20 minute delay at a hospital.
This is a hospital… a place where people go to heal, sometimes in emergencies. Under no circumstances should any gates be closed. Even five minutes are a lifetime in a life or death situation.
6. "VIP movements are necessary and everyone uses them."
Yes, Pakistan Muslim League-Nawaz (PML-N), Pakistan Tehreek-e-Insaf (PTI) and the army, all use similar protocols, and in light of this country's security situation, the measures are essential.
Not too long ago, Imran Khan arrived at Jinnah Hospital in Karachi, where the emergency gate had to be closed due to his visit, in the process inconveniencing numerous patients in need of immediate healthcare. The PTI chairman also led a circus with his dharnas, where roads were for one reason or another blocked at major locations. Yet, ever the opportunist, Imran Khan has harshly criticised Bilawal, while ignoring his own sins.
Bilawal already lost his mother to a terrorist act, and deserves all the protection he can afford. But could he not have inaugurated the Trauma Centre from a remote location? Considering how VIP protection is indispensible, should politicians of any background hold photo-ops in a building designed to save lives, where the mere visit of a political team hinders the very purpose the hospital was built for?





Noman Ansari
A freelance writer and regular contributor to The Express Tribune magazine and newspaper, Noman tweets as @Pugnate (twitter.com/Pugnate)
Curtsey:The Express Tribune, December 25, 2015



Video:Hassan Nisar Response on Protocol of Bilawal Bhutto Zardari

Protocol duties 'consume' 60 per cent of police force
MUHAMMAD FAISAL ALI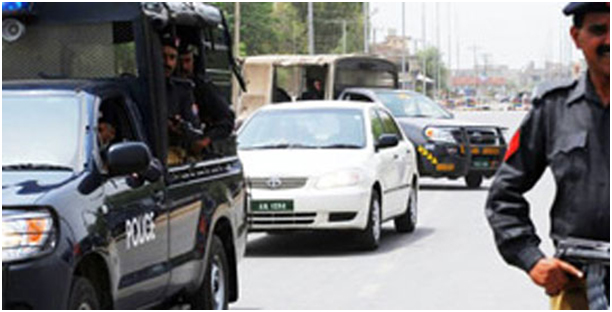 VVIP movement. - File Photo.
LAHORE: Heavy deployment on VVIP movement and protocol duties have forced the city police authorities to spare only 40 per cent of its strength for the security of around 10 million population of the provincial capital.
The performance of 10,600 personnel available for crime prevention and detection is evident from the fact that total reported crimes increased from 10,457 cases in first 11 months of 2010 to 12,591 cases in the same period in 2011, registering an increase of 17 per cent. The detection ratio of heinous crimes also remained below 60 per cent during the period under review.
Of the total 26,330 strength of the Lahore police, 15,730 personnel are engaged in VVIP duties, protocol, escort and ancillary regular/temporary deployment, official statistics available with Dawn reveal.
Out of the remaining 10,600 personnel, 7,000 belong to the operations wing and 3,600 to the investigations wing.
Of the 15,730, as many 1,200 policemen are with the Security Division, 1,600 with Mujahid Squad, 850 with the Flying Squad, 975 Elite Force and 9,000 are at the disposal of the Headquarters SP.
Around 350 policewomen and 2,300 auxiliary staff (security branch, training courses,) are also at the disposal of the Lahore police.
Of the 900 vehicles, at least 200 are reserved for the VVIP duties, 178 are with the police stations and the remaining vehicles are either with senior police officers or at workshops.
Of the 9,000 personnel available with Headquarters SP at Qilla Gujjar Singh Police Lines, services of around 2,500 gunmen have been placed at the disposal of politicians, judges, bureaucrats, police officers, religious leaders, media persons and other notables.
Among the beneficiaries are relatives of some politicians belonging to all provinces and the federal territories. Of the 2,500 gunmen, around 1,000 are engaged with retired and serving police officers (from the rank of DSP to IGP), 800 with politicians and the remaining with other notables.
At least 3,000 out of the 9,000 personnel are available for law and order duties while the rest are engaged with VVIPs.
Up to 150 personnel guard Prime Minister Yousaf Raza Gilani's residence (189-Y Defence Housing Authority) in three shifts and 1,200 personnel of the Security Division guard offices and residences of PML-N president Nawaz Sharif and Chief Minister Shahbaz Sharif.
The Flying Squad consisting of 800 officials and headed by an SP is regularly deployed on routes used by VVIPs in routine.Out of the total 975, only 160 Elite commandoes are available for counter-terrorism operations and high-profile raids on criminals while the remaining ones are deployed for the security of VIPs.
These 160 personnel are also used for security duties of prime minister, chief minister and a high-profile figure from the judiciary.
Of the 67 Elite vehicles, only 14 are available for operational duties while the rest are reserved for protocol duties.Similarly, 150 of the 1,600 officials of the Mujahid Squad meant for responding to Rescue-15 calls are permanently reserved for escorting VVIPs.
Out of 100 vehicles of the squad, 89 are currently operational, 14 of those are with regular squads while 30 others are reserved for daily VVIP movement.
Of 1,500 motorcycles available with the Lahore police, around 400 are reserved with the police stations and Mujahid Squad for patrolling and official duties while the rest are at the disposal of VVIPs, police officers and their offices.
Not less than 125 motorcycles of the Lahore police are at the disposal of Chief Minister's Secretariat.Statistics further show that approximately 40 per cent of the total petroleum allowances allocated to the Lahore police is being consumed for VVIP duties.
A senior police official, who spoke to Dawn on condition of anonymity, said the capital city police had been able to retrieve only 350 policemen and not more than 15 vehicles from VVIPs and police officers.
He said considerable police deployment on other than prevention of crime and detection/investigation were not only causing unusual increase in crime graph but also enhancing trust deficit between the police and public.Citing example of killing of Hadyara SHO Muhammad Arshad at the hands of a violent mob on Saturday, he said that had the SHO reached the troubled spot with sufficient force, the miscreants would not have been able to kill him.
He said the presence of only three officials with the SHO at the scene proved the assertion that Lahore police stations were facing dearth of personnel and equipment.
He said that in the federal capital, a separate security and protocol division had been constituted to do the needful and the entire police of the operations and investigations wings had been exempted from performing any protocol duty or deployment on any VVIP movement.Despite constitution of separate security division and a flying squad in capital city police of Lahore, personnel of local police stations were also engaged in performing VVIP duties at the cost of life and property of citizens.
Curtsey: DAWN.COM, PUBLISHED JAN 02, 2012



Video:People Threw Tomatoes, Eggs, And Empty Water Bottles At Bilawal Bhutto In London



Video: President Zardari Protocol
PM's not going to get any protocol in KP, Khan vows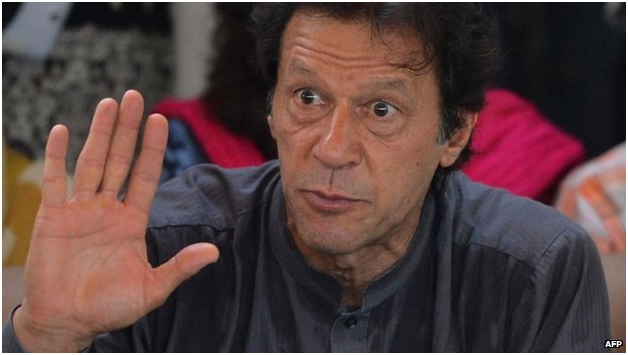 Pakistan Tehreek-e-Insaf (PTI) Chairman Imran Khan, while claiming that VIP culture has ended in Khyber Pakhtunkhwa, on Sunday vowed that no roads would be closed for prime minister's protocol in the province.
"Despite the fact that I'm facing life threats, we can't put the lives of people in danger by leaving them waiting for hours at traffic signals due to our security protocols," he said while speaking to media persons in Karachi.
Khan, who later left for the airport without any VIP protocol, claimed that his party's government has eliminated 'VIP culture' from Khyber Pakhtunkhwa.
Replying to a question about protests from disgruntled party workers yesterday, Khan said that PTI activists were venting their anger over nominations of office-bearers for the upcoming intra-party polls. Khan also admitted that mistakes were made in the past elections in his party, and said, "We have learnt a lesson."
Earlier, Imran Khan met enraged Karachi supporters on Sunday and assured them not to repeat any mistakes during intra-party elections.
Talking about the party elections, he said that the workers would elect their leaders on their own.
Curtsey:Pakistan Today, DECEMBER 27, 2015
KIller Protocol culture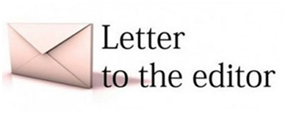 Killer protocols

PESHAWAR: The death of 10-month-old infant Bisma, outside Karachi's Civil Hospital is highly unfortunate. Her father tried his best to enter the hospital in time to save her but to no avail. Bisma succumbed to yet another episode of VIP culture where the timely admittance to the hospital of a critically-ill patient was prevented due to Bilawal Bhutto-Zardari's visit to the premises. This is not the first time that an innocent life was lost for the sake of protocol. During the 2013 general elections, a similar tragedy took place when a young girl was hit by the vehicle of a ruling party candidate.
In developed societies, people are not familiar with VIP culture because elected representatives, government servants and ordinary citizens are treated equally under the law. I recall a video clip in which the president of Argentina was strolling in a market outside his house and meeting people like a common man. He was neither surrounded by scores of vehicles nor political stooges and guards. While ensuring the security of public figures is crucial, enjoying protocols with an infinite number of vehicles following behind, inconveniencing the citizenry is shameful. Even more shocking was the justification put forward by Nisar Khuhro. It seems that in our country whenever someone becomes rich or powerful, it is in his or her nature to demand special attention and be treated as a VIP. I urge civil society and media to start a vigourous movement for the eradication of VIP culture.
Faisal Rehman                                                                                                             Published in The Express Tribune, December 27th, 2015.
Video:Pakistan's Ex-interior Minister Rehman Malik Thrown Off A Plane - India TV


Video:Pakistan Rehman Malik: Ex-minister chased off plane




Video:Protocol For Politicians Even In Floods.flv


Video:Corrupt ,inept ,Shameless Pakistani politicians