LAHORE, Oct 7: Policemen at no stage of training are taught about scientific methods of investigating cases and reaching right conclusions.
The pressure by seniors for 'miraculous' results in cases forces subordinates to use every methodology including torture to extract confessions or required information.
As torture for which there is no provision in the law forces an accused to confess to a crime he has never committed. It also leads to deaths in custody. Sensitive people who are subjected to torture or humiliation develop severe psychological problems even after they are released.
Official record shows that at least 12 people had died in the custody of different law enforcing agencies in Lahore from January to September this year. Families in all these cases alleged that the victims were tortured to death. Officials concerned said that the accused either died of cardiac arrests or other reasons. Of the 12 casualties, eight people died in the police custody.
Lower rank policemen, CIA investigators and some SHOs who were interviewed by this reporter admitted on condition of anonymity that: "Torture is a routine method." They pleaded that they had to resort to torture an accused because their senior officers demanded miracles from them. While explaining, they said that the high officers always demanded results from them in a short period of time. If a robbery was committed, SHO concerned was directed to arrest accused and make recovery at the earliest, they said, adding that the SHO received another such instruction at a time when he made no progress in the case.
They said that they usually used five methods of torture; 'physical, hygienic, deprivation, psychological and humiliation'.
Explaining the methods, they said that they carried out torture with a roller or a 'rula' (a wooden stick or bamboo) in most of the cases. The roller was used on thighs and calves to damage veins, arteries and nerves.
Beating with belts, bamboos, rifle butts, wooden sticks, iron rods, electric wires, whips, roots of trees, wet towels and thorny branches were the other methods of torture, said a CIA investigator who also showed chains, bamboos and iron rods to this reporter at the CIA headquarters.
Kicking, hanging upside down, burning with live cigarettes, iron rods, chittar (rubber truncheons), needles' insertion into nails, naked parade, confinement in dark room, exposure to extreme cold were the other ways to torture an accused in police custody.
Deaths in the custody of different agencies are frequently reported with almost no subsequent investigation or punitive action against those responsible. Keeping the accused at private places and subjecting them to severe torture is another common practice among Punjab police officials. Several complaints in this regard were reported to the human rights activists and the Lahore High Court and victims were recovered from the private torture cells on their intervention.
A case against three policemen of Naulakha was also registered in July this year for running a private torture cell after an elderly man died in custody.
Several senior officers at a conference on Human Rights and Policing organized by the Punjab police some months ago had admitted that there was no other way around except for the torture to get results. Lack of training, manpower, funds, time and proper equipment were produced by the officers as the main reason for the torture as the only way to extract confessions and making recoveries.
"How can I devote all of my time to investigate an accused when I am supposed to deal with dozens of cases daily", a DSP posted in Lahore told the conference, admitting that he had always found torture the only way to show results to his senior hierarchy.
Following is the chronology of the eight incidents.
1) ASI Ashraf of Kot Lakhpat police allegedly hanged accused Amjad Husain upside down on June 5 which resulted in his death.
2) An ASI of Naulakha police along with half a dozen policemen visited Mohammad Rasheed outside Delhi Gate to force him to withdraw a kidnap case. When he refused, they allegedly tortured him to death.
3) ASI Lala Roshan of the CIA Gulberg killed Salahuddin allegedly in a fake police encounter when his father failed to arrange a money demanded by the officer.
4) Three policemen of Naulakha police kept an old man, Saddiq, in a private torture cell where he died.
5) Two police officials of Dharampura police allegedly trespassed on a house and opened fire when they met resistance. As a result of the firing, four people sustained injuries and one of them died in hospital.
6) A woman, Masooma Fatima, who was a theft accused, died in the custody of Liaquatabad police. Her father later alleged that she was subjected to physical and sexual assaults that resulted in her death. An inquiry conducted by the then Model Town division police SP found the policemen concerned guilty in the case.
7) A man charged with selling drugs died in the custody of Allama Iqbal Town police.
8) An alleged robber died in the custody of Shahdara police and a case in this regard was registered against four policemen. Rest of the four people died in the custody of other law enforcing agencies.
Following is the chronology of these deaths.
1) Mian Arshad, an aide of detained PPP secretary-general Jehangir Badar, died in the NAB custody. His family alleged that he was tortured to death while NAB officials claimed that he died of a cardiac arrest. However, a judicial inquiry had been ordered.
2) A prisoner, Arshad Iqbal, died in the Lahore District Jail two days after he was interrogated by Lohari police in a bomb blast case.
3) A car dealer, Zafar alias Lala, was picked up from his showroom close to the Lahore General Hospital by plainclothesmen. His body was handed over to the family by Jhelum police two days after he went missing. It was alleged that he died during interrogation by an intelligence agency.
4) A bomb blast accused, Aslam alias Ghora, was subjected to torture and was killed by the Lahore CIA in an "encounter."
MEDICAL EXPERTS: Doctors say that the torture victims after being released from custody suffer from physical and functional effects. Slapping can cause blindness and hanging upside down can result in renal failure of torture victims. They continue to suffer pain in the tortured areas of the body for whole life, they say. Most of torture victims suffer from kidney problems due to blows in the lower abdomen or on buttocks and feet, they say.
PSYCHOLOGICAL VIEW: Psychologists say that torture victims face problems like sleep disorders, social and family problems, emotional instability, aggressiveness, fear, anxiety, suicidal thoughts, guilt and anger.
OFFICIAL POINT OF VIEW: Lahore range DIG Javed Noor says that the new police system being introduced in the country is aimed to eliminate all types of malpractice in the police department. The new system will separate investigation, administration and watch and ward and provide enough time to investigate an accused properly, he believes. The present government has devised strict action for those involved in torture or corruption, the DIG claims. He says that lower rank officials do not work in a conducive environment and they often humiliate and torture people.
The DIG believes that some police officials with a typical mindset exercise torture. "Such officers are being weeded out through an accountability process," he says. He denies that senior police officers pressurize their juniors for quick results. The instructions the seniors issue are aimed to support complainants only, he says.
LAHORE SSP: Lahore SSP Aftab Cheema says that there is no provision in the law to exercise torture. "Never ever we encourage torture," he claims but admits that police officials working in poor working conditions exercise torture. "By providing a salary package of some thousands, how can we expect better results from police officials," he asks. He claims that there is no concept of imparting training to policemen in scientific methods of investigation. The officials presently working in the department need refresher courses, he suggests. The SSP claim that strict action are taken against policemen whenever an excess on their part is reported.
ACTION: Lahore police registered criminal cases against some one dozen police officials on charges of resorting to torture and other police excesses. All policemen in these cases have been put under suspension and investigation in this regard are underway.
A departmental action against 32 policemen from the rank of a footconstable to inspector was also taken on charges of torture, humiliation, misconduct and other malpractice. It included dismissal from service, forfeiture of service, censure, stopping of salaries, suspension and reversion.
Curtsey:DAWN.COM,Oct 08,2001
Punjab police: To (not) serve and protect
BADAR IQBAL CHAUDHARY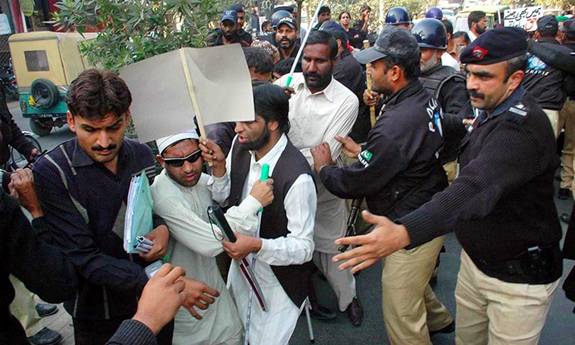 pushing visually impaired men as they clear a road during a demonstration in Lahore. —Online
'Jinnah', the movie by Jamil Dehlavi, documents a scene from the pre-independence days, wherein a group of protesters walking towards the Governor's House are rounded up by an agitated English administrator, who orders his subordinates to soundly beat the protesters up to a pulp. Exhorted by his wife, Quaid-e-Azam Muhammad Ali Jinnah rushes, and saves the unarmed activists from this brutality.
Now, almost a century later, in Lahore, a group of protesters were walking down the road towards the Chief Minister's Secretariat when they were, in likewise manner, rounded up and beaten by the protectors – the police. Unfortunately, there was no Jinnah to save them from this affliction.
One cannot divorce the two events. Yes, the protesters in the latter event may ostensibly be free citizens of a sovereign state, and were beaten up by an independent-minded police force; but independence, sovereignty, equality, freedom and dignity just happen to be words that fly around in the conversations of idealists here, with little value at ground level.
I would have called it 'business as usual' for Pakistan. After all, we continue to do corruption on Anti-Corruption Day, female harassment on Women's Rights Day and human rights violations of all magnitude and kind on International Human Rights Day.
In here you would find labourers – just the labourers – working on the 1st of May – Labour Day – when the rest of the country decides to lay back and enjoy the umpteenth holiday awarded to them by a government that is on holiday all the year round.
But no, even for Pakistan, even for this dreadful state where every wrong finds a niche, even in this strange country of injustice and lies, this was a new low.
Beating unarmed, blind people on the World Disability Day ... you just cannot match that level of callousness even if you will.
This is one special case where even if there is a will, there would never be a way – unless you are Punjab police, that is.
Can words really describe the Punjab police anymore? This nefarious group of strongmen, with an ever-blackening reputation, always seem to have a new low up their sleeves. But always, their message is of the same strain: this country reserves its perks for the privileged and its sticks for the society.
Time after time, the 'institution' of Punjab police has given us signs of the level of incompetence and barbarity it can descend to. The danger alarms, though, are conveniently ignored by those at the helm.
Zaeem Qadri, the Punjab government spokesman immediately shrugged off the event, claiming there had been no baton charge, despite videos circulating around and being shown on almost all the news channels.
Every excess of police (especially the Punjab police which has lately been acting only as a private militia of a few), is shrugged away with the same indifference. The powers that are, utter a few words of condemnation and set up an inquiry committee or two. The findings are withheld until the public rage subsides, then brushed under the carpet and everyone goes back to work.
Had the government's response been sincere in the aftermath of the incident involving the PAT workers back in June, could this have occurred? Absolutely not.
Would the suspensions meted out as punishment for violating the dignity of an already marginalised group – suspensions and not evictions – do the trick? Absolutely not.
We all know the suspended will soon be serving in another vicinity with as much inhumanity and no lessons learnt.
If the purpose of a law is deterrence, its non-enforcement makes the whole exercise of drafting and passing laws spurious. Article 155(d) of the Police Order 2002, when read in conjunction with the Articles 3 and 4 of the same act, says that a failure of this magnitude in the line of duty is punishable with up to three years' imprisonment.
Simultaneously, Article 156(d) of the Act makes torture in custody a deed worthy of punishment of up to five years (though definition of custody is amiss).
In addition, convicted policemen would be disallowed to continue 'public service' (euphemism for public persecution, of course, in this country).
These legal debates do not have an audience in Pakistan, however. Like the much flouted Article 6 of the Constitution, I for once have not seen many being charged, let alone convicted, under this order.
So, toughened by this patronage from top, and indifference from everywhere else, these children of the colonial era, who have inherited the violent ways from their British godfathers of the early twentieth century, continue to wreak havoc unabashedly. Public, for them, is merely meat waiting to be tenderised.
I do have empathy for the overworked, underpaid, excessively criticised, little appreciated and acutely politicised police force, but no matter the anguish and the frustration within the ranks, could these acts ever be condoned?
The police excels at everything but policing. This incident was just one more symptom of a rotten system that keeps on rotting more from within.
How many more examples do we need before we can finally come to terms with the failure of the entire structure of police in Pakistan?
Acquiring an equivalent of the Scandinavian model of police is a far cry, but are we not capable of basic humanity either?
If the wardens could change the perception of traffic police manifestly, can we not do a similar overhauling of the regular police as well?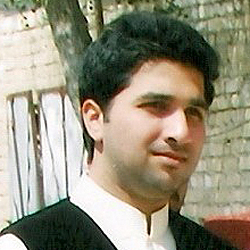 Badar Iqbal is a lawyer. He holds a law degree from BPP University, UK and an engineering degree in Electronic and Communications from Cardiff University. He writes intermittently for various national and international publications.
Find him on twitter @badarchaudhary
Curtsey:DAWN.COM, DEC 05, 2014
Candidates for lady constable slots subjected to 'torture'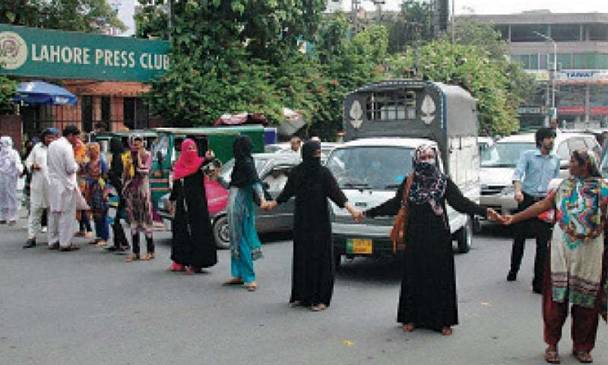 Candidates for lady constable slots protest outside the Lahore Press Club. — Online
FAISALABAD: Police subjected to torture some candidates for lady constable slots who staged a protest demonstration on Sargodha Road against what they called "unjust" treatment meted out to them in the race test on Monday.
As many as 200 females had applied for 40 lady constable slots in the police department. To test physical fitness of the candidates, a race was held at the Faisalabad Development Authority (FDA) City on Sargodha Road.
However, as soon as the race finished some of the candidates started shouting slogans against the police authorities, alleging that despite announcing 10-minute race for covering a distance of one mile, they were given just eight minutes for the task.
The protesting candidates also alleged that they were "tricked" to give advantage to some "favourites" among them.
Talking to reporters, the protesters said when they questioned the "unjust" practice, the race organisers paid no heed to them and told them to leave the venue.
Left with no other option to get attention of the police high-ups, the affected candidates staged a protest demonstration on Sargodha Road.
On being informed of the protest, the Sargodha Road police, including some lady constables, arrived at the protest venue and started thrashing the protesters.
Police bundled the protesters into a vehicle and drove them away from the spot.
Police also dragged some of the protesters on the road who resisted and tried to continue the protest.
The protesters were detained at the women police station for sometime and were later released.
Police officials denied any irregularity in the race and said there was no violation of merit. — Staff Correspondent
Published in Dawn, August 18th, 2015
Study on police torture points to flaws in criminal justice system
LAHORE, Aug 27: A study on police torture that was launched here on Tuesday made startling revelations about massive flaws in the criminal justice system in Pakistan that led to subhuman treatment to people, including women and children, in violation of basic rights enshrined in the constitution.
The report indicated that 55 per cent of the complainants who went to police stations in select districts of Punjab had to bribe police to get their FIRs registered, while 92 per cent of the complainants said investigation was changed despite requests not to do so.
The survey was conducted by the Democratic Commission for Human Development (DCHD), a civil society organisation, in three districts of Punjab – Faisalabad, Multan and Rahim Yar Khan. Its report was launched in collaboration with the Foundation Open Society Institute (FOSI) at a hotel here on Tuesday.After launching the study, the DCHD also started its nationwide campaign against torture, vowing to motivate all stakeholders, including the general public, against it.
The report carried revelations that pointed at gaping holes in the criminal justice system in Pakistan. A whopping 57 per cent of complainants said they were tortured during investigations, while 83 per cent said police were abusive and misbehaved them at the time of arrest. Fifty per cent of the accused said their families bribed police to save them from torture, while 72 per cent said their defence witness's statement was not recorded.
The report launch brought together a large number of lawyers, civil society activists and police officials.
Former Additional IG Punjab Azhar Hasan Nadeem said rule of law was necessary to achieve the goals of fair trial. He said the goal of criminal justice system was to prevent crime and conviction of criminals.
He said in a society where extrajudicial killings were encouraged and the corrupt was respected the right to fair trial would remain elusive. He said good policing could be ensured with community policing and by giving political autonomy to police.
The author of the report, Wajahat Masood, said despite government claims to change the thana culture, the incidence of torture was rising. He said police could not act in isolation, as there was a desire to strive for social justice in the society.
He said the current criminal justice system was based on authoritarian rule and there could be no improvement unless the masses are recognised by the state as citizens and not the subjects.
Lahore High Court Bar Association President Abid Saqi Bhatti said the culture in the subcontinent was elitist, which was given by the British. He said the transfer of power was purely from one elite segment of the society to the other. The entire criminal justice system was flawed and was not based on social justice. The entire foundation of the 1861 Act was alien and Pakistan adopted it as it was, rather in worst form.
DCHD Executive Director Tanveer Jahan said the study was completed in several months. The selection of sample, identification of complainants and accused, selections of researchers and later adoption of research methodology were explained.
Jahan said the study took more than 2,600 interviews with the accused or complainants so that a large and diverse sample could be adopted. She mentioned key findings of the study that pointed out violations of the rules conforming to right to fair trial.
She said over 80 per cent of women complained that they were forced to stay at police stations overnight. Over 40 per cent of the accused complained of torture at police stations.
She said there was a need to press upon the government to bring a meaningful legislation to root out the menace of torture.
FOSI legal consultant Kamran Arif presented an overview of the criminal justice system in Pakistan. He said torture was rampant in police stations across the country and procedures of fair trial were not being followed according to international standards.
He said since Pakistan was a signatory to the UN and other international conventions against torture, the responsibility of the state to legislate and look into this matter was even greater. The launch ceremony was followed by a consultative meeting to brainstorm the response to the menace of torture. Representatives of police, prisons department, media, civil society and lawyers attended.
Three studies that are basis for the campaign against torture were presented. The campaign is being run in collaboration with FOSI.
Ms Jahan said the proposed campaign had main components like legal research and media. She said police and key stakeholders like doctors and lawyers would be engaged during the campaign. The media would also be engaged to create awareness.
The group said it was important to peruse the overall criminal justice system while discussing torture. A participant was of the view that there was a need to legislate differently against torture. He said while formulating a response everybody concerned should be engaged.
Police official Azra Perveen said citizens usually did not trust police and did not cooperate with them at all. She said police were being portrayed negatively as far as torture was concerned and that the public should also learn to cooperate with them.
AIG police Hussain Habib said there was a need to depoliticise police and introduce reforms. There was a need to give proper training to field police to ensure conviction of criminals and protection of the innocent.
Rabia Chaudhry from the Centre for Public Policy and Governance presented her study and said public-police liaison and implementation of the Police Order 2002 was key to tackling the menace of torture. She said police should be more independent and taught modern methods of investigation to stop the use of the third degree method.
Maryam Arif from the Institute of Peace and Secular Studies presented her study on torture. She said she interviewed 234 people from police and public. She said 83 per cent of the people said they were not aware of any law against torture. She said defining torture clearly and to have a meaningful legislation against it was vital to curbing it.
Curtsey:DAWN.COM, AUG 28, 2013
Torture: a 'standard operating procedure' for police
AYESHA SHAHID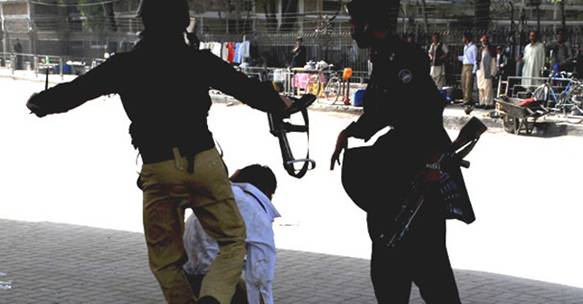 Policemen beating a man on the road.—File Photo
ISLAMABAD: "Poorest of the poor and marginalised are the most frequent victims of police torture," declared Kamran Arif, Co-Chairperson Human Rights Commission of Pakistan, who has been working on creating awareness about non-implementation of the Convention against Torture ratified by Pakistan in 2010.
On Sunday, an 18-year-old milkman, Malik Waqqar Ahmad, died after allegedly being beaten by the police in a private torture cell in Pirwadhai before being dumped at Chandni Chawk, Rawalpindi. According to newspapers, the boy was unable to recover from the brutal torture and died at Holy Family Hospital nine days after being admitted.
According to news sources, he was able to divulge the police brutality much before losing his life. He said: "I was tied with an iron chain in a room and later hanged from the ceiling. I was beaten with iron rods and subjected to severe torture…" Reportedly, his nails were also pulled out and red chili thrown in his eyes.
But Ahmad is no aberration. "This is standard, this is the story that every police torture victim will tell you," said Rabia Chaudhry, lead researcher at Centre for Public Policy and Governance at Former Christian College, who is researching torture by the police in Pakistan, and was able to deconstruct each decision made by the police in Ahmad's case.
"In this case, since news reports say, the boy's employer was the one who got the police involved, it will be less about negotiations or police trying to make money from the kidnapping," explained Chaudhry. And as such no reports of police demanding money from Ahmad or his family have come to light.
"If the police are planning on keeping the person for longer than 24 hours, then they will take him off the premises to an outhouse so they can stay away from the eyes of higher officers," she went on.
Ahmad was tortured in a private police torture cell away from the police station.
Next, "the police will follow standard operating procedure; they will either hang him or beat him on the soles of the feet, maybe blindfold him and deprive him of food or water, and try to keep him out of the hospital." In Ahmad's case, his condition got critical and the police was forced to dump him.
If a hospital does get involved, and the incident of torture goes public, then this becomes problematic.
"In such a case, the bifurcation of higher and lower police comes into action. The senior police officials, who had until now turned a blind eye to the rampant practice of torture now crack down on the culprits and may even punish them," explained Chaudhry.
In this case too, the two constables have already been suspended and City Police Officer Azhar Hameed Khokar has also suspended SHO Malik Tahir for not arresting the accused earlier.
But, according to Chaudhry, this does not indicate a step in the right direction. "It's not that the police are not doing anything about torture, it's that the number of disciplinary measures that are faced by perpetrators of torture do not correspond at all with the reality on ground," she asserted.
A manual on reporting of torture by Individualland and Open Society Foundation relates: "According to statistics, 555 suspects were taken into police custody in 2001, 990 in 2002, 838 in 2003, 1,269 in 2004, 1,350 in 2005 and 1,660 in 2006 were locked up or shifted to private torture cells." Similar numbers are reported for 2007 (1,725), 2008 (1,100), 2009 (1,560) and 2010 (1,640).
And even though Pakistan has ratified the United Nations 'Convention Against Torture and Other Cruel, Inhuman or Degrading Treatment or Punishment' in 2010, nothing has changed on the ground even two years later.
"There is a clear method to the entire process of torture in our criminal system, and this is being done since colonial times as far back as the 1800s," informed Chaudhry.
So any eradication of the practice requires a complete overhaul of the system on a legal, structural and logistical level. "It is important to realise that the problem of torture begins and ends with the police – and the culture of impunity that sustains it is at the centre of the problem," said Maryam Arif JD, who is a partner at law offices of Maryam and Arif, is researching torture with the support of Open Society Foundation.
"Today, investigative methods have gotten reduced to torture, which can only work in the case of recovery of stolen goods – but in all other cases, torture can only lead to a forced confession which is inadmissible in the court of law," said Kamran Arif.
"This means that even if criminals are caught, they are not convicted – this explains why our conviction rates stay at a despicable five per cent and why 65 per cent of the prisoners in jails are under trial," he added.
And yet, torture remains at the centre of the criminal justice system. Today, 'investigation', 'remand' and 'evidence' are all terms that have become synonymous with torture. And as long as this practice remains at the centre, the system will remain ineffective.
Curtsey:DAWN.COM, — PUBLISHED MAY 02, 2012
'The immoral and reprehensible practice of torture must end'
JAMAL SHAHID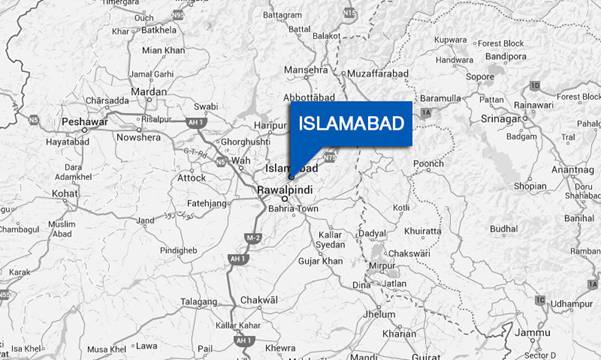 ISLAMABAD: "In the Faisalabad District alone, more than 3,000 reported cases
of police torture and fake encounters have come to light during the last ten years,"
said Dr Khurram Sohail Raja, the head of forensic medicine at the Punjab Medical College, Faisalabad.
The doctor was speaking at a seminar on the prevention of torture organised by Potohar Organization for Development Advocacy (PODA), a local non-governmental organisation on Thursday.
Dr Raja worked for 16 years as a medico-legal official and carried out 1,500 post-mortems over 20 years.
His presentation to the audience included hair-raising images and video clips featuring victims of police torture, which compelled an audience member to leave the room and another to ask the presenter to skip the slides.
---
Hair-raising tales of police torture shared at a seminar
---
"But unfortunately, this is the reality we have to deal with each day," Dr Raja said, while apologising for the disturbing nature of the images.
He said that during the course of his work, he has come across victims who were hung from ceiling fans and lashed. Most victims, he said, suffered permanent damage to their shoulders.
He cited the example of a young man, working as a teacher, who was tortured for five days for jumping a red light. The victim, Dr Raja said, spent the next two months in a psychiatric ward.
The doctor also discussed the case of Nasir Abbasi, a relative of PML-N MNA Shahid Khaqan Abbasi who was picked up by the police on charges of attempting to murder the former chief justice Iftikhar Chaudhry.
"His bloodstained corpse was brought to us for post-mortem. His genitals had been electrocuted and after the police had killed him, they hanged him to pass it off as suicide," he said, adding that the case is pending with the Lahore High Court.
National Commission on Human Rights Chairman retired Justice Ali Nawaz Chowhan, recommended a complete overhaul of police laws to address the problem of torture.
"The law must declare torture to be a sin," he said.
Human Rights Commission of Pakistan (HRCP) Project Coordinator Waqar Mustafa highlighted the lack of accountability for the perpetrators of torture. "Torture is institutionalised and even human rights activist, lawyers and journalists have become victims of police brutality," he said.
Former chairman Parliamentarians Commission for Human Rights, Riaz Fatyana, lamented that the government had failed to legislate on the issue. He emphasised that new techniques of investigation must replace torture.
Mr Fatyana cited the examples of shooting of foreigners by Frontier Corps officials in Quetta, five years ago and the police killing people in Model Town, Lahore last year.
"The government has failed to introduce police reforms," he said.
National Commission on the Status of Women (NCSW) chairperson Khawar Mumtaz said that Pakistani society has accepted torture and no longer confronts the issue. "I find it disturbing that 44 women are on death row. The state must work towards reducing the level of violence," she said.
Johan Sorensen, who heads the European Union Delegation, Pakistan's Political Section, saw shortcomings in implementation of international standards on police methods of extracting confessions. She pointed out that Pakistan had ratified the Convention against Torture and other Cruel, Inhuman or Degrading Treatment or Punishment.
"Torture cannot be justified and it does not work. Victims will say anything to end the suffering. The government must end this reprehensible and immoral practice," Mr Sorenson said.
He called for educating the police and judiciary on the issue.
NCSW member Tanveer Jahan and Bushra Khaliq from an NGO called Anti –Torture Alliance explained that documenting torture is difficult, especially when it is carried out by the armed forces.
The speakers called for rehabilitation of torture victims, especially those rendered psychologically unfit to resume normal lives.
Published in Dawn, July 31st, 2015
Torture and the police
IN the summer of 2008 Dr Shabbir Zaib and his wife, like so many other British Pakistani expatriates, decided to go on vacation to their ancestral village in Punjab. One night, during a power outage, three armed men broke into the house in which they were staying.
According to accounts in British newspapers, the robbers kept demanding a large sum of money which they said was hidden somewhere in the house. When Dr Zaib insisted that there was no such money, they shot him in the leg. Mrs Musarrat Zaib became hysterical and the robbers shot her in the temple before absconding. She died on the spot.
That was just the beginning of Dr Zaib's ordeal. Eleven days after the incident his mother-in-law changed her statement to say that he had somehow been involved in staging the robbery and had shot himself on purpose. An FIR was lodged against Dr Zaib and he was taken into police custody.
Thus the well-educated doctor, a father of three who worked in Scotland, found himself in the filthy cell of a Punjab jail. And it was here that his nightmare reached astounding proportions, at the hands of Punjab police. He was kept awake constantly, beaten and tortured to elicit a false confession to his wife's murder. He was chained to a chair and the soles of his feet were beaten with a stick.
Other times he was forced to watch while fellow inmates had their fingernails pried out with a screwdriver. After 10 days of this, he was transferred to Sahiwal jail, a squalid, overcrowded prison where inmates faced brutality by the police as well as by fellow prisoners. There he languished for nearly eighteen months until the case against him was dropped for want of evidence. He was released on Feb 4 this year.
It would appear odd to describe Dr Zaib as lucky but he was indeed so for having survived to tell his tale. One obvious reason that he isn't dead or still rotting in police custody is because of his British citizenship and the consequent interest the British High Commission took in his case. Others, sons and daughters of Pakistani soil, have not been quite so lucky when left to the mercy of Pakistan's police.
This April saw the sordid incident at the Bhowana police station in Chiniot. Televised video footage of the incident showed police officials ruthlessly beating up seven accused people. The victims were stripped naked, reportedly at the orders of the station house officer of the police station, and beaten with a wide leather strap known as a chittar. Each person was given thirty blows even as two of them fainted on the spot from the pain.
As with the recent incident of the Sialkot lynching, media attention led to officials making many promises about the relevant police officials being brought to justice. With the waning of interest in the case, however, the victims inexplicably 'retracted' their statements and all charges against the accused police officials were dropped. A Dawn inquiry into whether the victims were forced to retract their statement was met with the response that the reconciliation had been reached "with the intervention of village elders".
Even in cases where statements are not retracted, the chances of justice for victims of custodial torture are virtually non-existent. In one recent case, a police official accused of killing a prisoner in custody at the Wah Cantonment police station was arrested on July 25 over three years after the prisoner, Rana Mohsin, was found dead in custody. The deceased was discovered hanging from the ceiling of his cell and police officials initially alleged that he had committed suicide.
However, when his family found obvious marks of beatings and torture on the body, they registered a case with a sessions' court whose judge then ordered an inquiry into the case. After dragging their feet for three years, the police finally made the arrest. However, the inordinate delay in apprehending the accused means that is highly likely that none of the relevant evidence will be collected in the case and the accused will never be prosecuted, let alone be convicted.
Article 14(2) of the Constitution of Pakistan states that "no person shall be subjected to torture for the purpose of extracting evidence" but little has been done to enforce this provision or pass specific legislation through which law-enforcement bodies can be held accountable. Pakistan does not currently have any specific statutes that mandate legal action against law-enforcement personnel that abuse their custodial powers by torturing those in custody.
While President Zardari recently signed the International Convention against Torture, few efforts have been made at the local administrative level to make Pakistan's law-enforcement personnel aware of the laws that prevent them from abusing those in their custody. Government agencies keep no statistics on torture or custodial deaths, rendering the victims in such cases effectively invisible.
In the midst of such despair, the UK-based non-profit organisation Reprieve has launched a new project that aims to collect the personal accounts of Pakistanis tortured in police custody. The administrators of the Pakistan Police Torture Project hope that documenting cases of custodial torture will help illustrate both to the Pakistani public and the government the pervasiveness of custodial torture and the need for urgent action. Already, the project is able to confirm that standard abuses in many Pakistani police stations include falaka or the whipping of the soles of the feet with a rod or cane, having fingernails pulled out, having chillies rubbed in the eyes, endless beatings with sticks and being hung from the ceiling until the shoulders dislocate.
At the core of the act of torture is the evisceration of human dignity through shame. If international organisations such as Reprieve are able to record the stories of those that have suffered as terribly as Dr Zaib, the victims of Bhowana, Rana Mohsin and countless others, perhaps they can use the same shaming mechanism to force attention on the dark, inhuman corners of our police stations.
The writer is a US-based attorney teaching constitutional history and political philosophy.
rafia.zakaria@gmail.com
Curtsey:DAWN.COM, — PUBLISHED SEP 22, 2010
Rawal note: When police torture becomes the norm of the day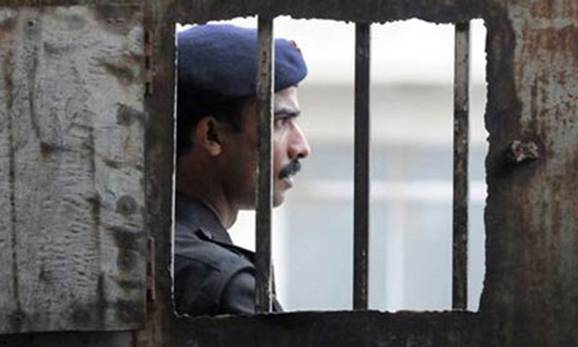 The government seems to have been betraying its commitments to stamp out torture apparently due to the political interference in the appointments of police officials on important posts.
In a recent case, a large number of people from Kotli Sattian attacked the local police station, tortured the police officials and blocked the traffic on main road for over six hours. They were protesting obnoxious remarks allegedly passed by the SHO about a family while settling a dispute between two groups.
In return, the police rounded up several people, suspected to be involved in torturing the police officials and attacking the police station, and reportedly subjected them to inhumane treatment. The tension is yet to settle as people have given a deadline to the police to mend their attitude.
The second incident came to light in an urban area police station, where a detainee was tortured for signing a confession that he was involved in a car theft. Ultimately, the detainee died in the police custody, which was acknowledged by the police when it registered a murder case against eight police personnel.
Torture is routinely used as a means of extracting "confessions" by the police. The detainees are beaten, knotted in painful positions, suspended from ceilings to make them confess that they were involved in a crime.
Said Khan, a resident of Mohmand Agency who was accused of car theft, didn't confess to the alleged crime despite all cruel tactics used by the police of the two police stations – Airport and New Town – until he lost his life.
During the investigation, two of Khan's accomplices allegedly confessed to stealing two cars. The Airport police, however, was unable to make Said Khan confess to the crime. This is when the station house officer of the New Town asked his counterpart to hand over the accused to him, claiming he could get the confession from him.
"While being subjected to torture, his blood pressure started dropping and he could not recover," a police official at the New Town police station said about Khan, who was investigated in the presence of the SHO. A superintendent of Rawalpindi police was also allegedly in the loop about the investigation.
On seeing his condition deteriorating, the Airport police officials were called and asked to take their accused back. While the Airport police were taking the torture victim, he died.
A medical board carried out the postmortem on the body of Khan. Though its final reports are awaited, torture was confirmed in the murder case registered against the eight police personnel with the Airport police. However, two of the policemen booked in the torture case are yet to be arrested.
Human rights activist Tahira Abdullah condemned the police torture during which a man, who was yet to be proven guilty, was killed.
"The police men involved in the murder must be punished with full force of the law, though the court," she said and added: "Recruitment and training of police force in Pakistan needs to be improved, if the people are to be protected from police brutality."
The Model Town incident in Lahore, in which precious lives were lost, was an evident of Chief Minister Shahbaz Sharif's soft corner for the police. Now, the PML-N central government has to use the police force to foil 'Azadi March' of Pakistan Tehreek-i-Insaf and Tahirul Qadri's movement against the existing corrupt system – whether they are right or wrong.
The question here is why the CM will bring the existing police lot to justice when he badly needs such people to suppress his political opponents.
In such circumstances, the Model Town incident, public reaction against Kotli Sattian police, torturing of detainees by police and serious complaints by public and senior police officers could be very minor things for Shahbaz Sharif and his party leaders to make them realise that the police will not help them when they will be in trouble.
Published in Dawn, August 9th, 2014
Police baton-charges blind protesters in Lahore, several injured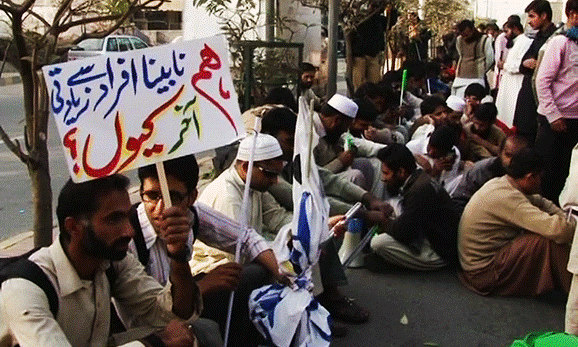 screengrab shows blind protesters protesting in Lahore. - DawnNews screengrab
LAHORE: In a shocking act of violence, blind protesters were badly beaten by baton-wielding police in Lahore on Wednesday, DawnNews reported.
Protesters were staging a rally on Davis Road to advocate for their rights in view of World Disability Day, when they were were beaten by the police.
In an attempt to prevent the protesters from marching towards the Chief Minister Secretariat, mayhem ensued as police resorted to baton-charging as a result of which several protesters were injured. One of the injured persons was shifted to a hospital.
Pakistan Tehreek-i-Insaf (PTI) member Abrarul Haq said the violence inflicted on blind protesters was condemnable, adding that his party would come out on the roads in protest against the violence.
This is not the first incident of its kind in the provincial capital. In June, at least 11 Pakistan Awami Tehreek (PAT) workers were killed and over 100 people were injured during a clash with police personnel in Lahore.
The clash occurred when the administration reportedly tried to remove some barriers from roads around the place. The police action near Tahirul Qadri's Minhajul Quran Secretariat was widely condemned.
Curtsey:DAWN.COM, DEC 03, 2014
Worthy of cameras and more
ASHA'AR REHMAN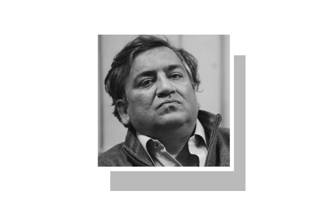 The writer is Dawn's resident editor in Lahore.
THE Lahore High Court is attempting the impossible: ridding police stations of the thana culture. The LHC has asked the Punjab government to ensure that CCTV systems are installed at all police stations in the province in six months.
The direction has been asserted in a detailed judgment by Justice Farrukh Irfan Khan in a case that moved the court for the provision, among other things, of CCTV and other facilities related to public security at public places. The process has to be monitored closely and hence the honourable judge has ordered the preservation of CCTV data in police stations for the next three years.
The government had responded to the petition by coming up with a list of steps it was taking to improve security. The court was told that an Integrated Command and Control Centre was being developed on the lines of the Command and Control Centres of the London Metropolitan Police and (guess what?) the Turkish National Police. The court was also told that the government was taking steps to modernise all police stations to improve 'thana culture'.
Justice Khan observed that "through the use of technology a thana could be better supervised" and ruled: "These [CCTVs] are to be installed in such a way that areas such as the entrance, corridors, lock-ups and main reception halls are covered at each of the police stations with 24-hour surveillance each day, which is to be recorded in sound and picture form at the police station and the district headquarters levels."
---
Civilisation has not quite dulled the basic — by some estimates, the most handy — instinct in the police here.
---
Justice Khan said that the most important responsibility would be that of the inspector general of Punjab Police, who must ensure that each camera was functioning at every police station and record was maintained at least for three years, both at the police station and district headquarters.
That process, with all its promised transparency, can wait. For the moment, the Lahore police are bent upon proving that they, as their counterparts in other parts of the country, are fully deserving of a scrutiny and the censure that they have so far been subjected to all too occasionally.
There are dark corners where the thana culture is nurtured with all its brutal and sadistic aspects. Just as a corridor of torture is unearthed and a rescue mission to a lock-up is accomplished, a new spot away from the gaze of the law and people is found to perpetuate violence in the name of investigation and justice.
The names change but often the details are eerily similar — speaking of the consistency of the police methods and, unfortunately, the unwavering determination and belief with which these old, violent models continue to be pursued. And as ever, it needs a combination of various factors for an incident of police torture to emerge in public view. Like all brutal and ultimately naive wielders of authority, the police are confident that they can escape probe and punishment — typically, by threatening more torture.
This one was discovered, by chance, only a day or two after the detailed judgment about monitoring the thanas by cameras was reported in the papers. The residents of a locality in Lahore's Kot Lakhpat area came around asking for help to get a middle-aged man treated for his injuries. They must have considered the wounds serious enough to not rely on the hush-hush treatment which is routinely provided by quacks and some of their more decorated colleagues in the medical profession. They — the neighbours of the man in need of some urgent care — wanted him taken to a public-sector hospital. The wounds eventually betrayed what was being concealed and the incident was exposed.
The gentleman, a sherbet seller and the father of five daughters and three sons, was picked up by the police — in plainclothes, it is said — and taken to the thana. Allegedly, the man was kept there for three days and was severely tortured. A check-up later revealed that he had a 70-centimetre-wide torture mark confirming that civilisation had not quite dulled the basic — by some estimates, the most handy — instinct in the police here.
And to counter the likelihood of these visible wounds yielding to concern and care, there were even more serious allegations. It was said that this middle-aged man had endured sexual assaults during captivity, meaning that he could require a more complicated, prolonged psychological treatment to regain some normality.
The police had their own fall guys once the story got into the media and it became necessary to acknowledge that somewhere, some excesses had been committed. In the years gone by and even today, the norm is for a senior police official to blame his juniors or in our starkest encounters with truth, for a minister to blame a top-ranking police officer. But since there has been some reform, it is now possible for one arm of the police to point the accusing finger at another without too many apparent qualms. In this case, too, the policemen (of the operations wing) were not too shy in identifying the policemen (belonging to the investigation wing) as the extremely likely — and very usual — suspects.
Since there are so many dark corners still to be lit up and monitored, the cameras that are to be installed on the orders of the LHC will be useful if they are a symbol of the changing idiom, of an urge in society to be more vigilant about injustices around it. They must lead to awareness and protest and resistance, the kind of fighting qualities displayed by the neighbours of this brave, tortured man of Kot Lakhpat. In the face of police pressure to keep quiet, it was these friends that gave him the courage to speak up. Otherwise, the case would have gone unreported.
Just in case you all are wondering, this sherbet-seller was suspected of buying a stolen mobile phone.                                                                                                      The writer is Dawn's resident editor in Lahore.
Published in Dawn, August 7th, 2015
Punjab tops list of human rights violations in country
Punjab has topped the list of human rights violations during last year, according to a report by the Human Rights Ministry. The report said that Sindh, Khyber Pakhtunkhwa, Islamabad and Balochistan had the second, third, fourth and fifth positions respectively. According to non-government organisations (NGOs), Balochistan tops the list of human rights violations.
The report said that 14,181 incidents of karo kari, kidnapping for ransom and gang rape had taken place in Punjab. Similarly, 1,322 such incidents had taken place in Sindh, 371 in Khyber Pakhtunkhwa and 85 in the federal capital, the report said. According to NGOs, in Balochistan, 102 people, including 81 Baloch, 10 Pakhtuns and 10 other persons had been killed during the last year.
Curtsey:Pakistan Today, FEBRUARY 20, 2012
The festering situation of human rights in Punjab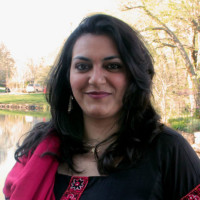 Xari Jalil
The festering situation of human rights in Punjab, otherwise considered the most important province politically, speaks volumes about the performance of the government in this regard. The Human Rights and Minority Affairs Department seems to have been pushed to the back burner, and their work is either restrained or barely existent.
Any department's presence or absence can be judged by its contributions toward legislation. And in the case of human rights in Punjab, legislation is much needed. Many existing laws require amendments while others need to be promulgated as soon as possible. Besides this, enacted laws must be strictly implemented. However, the situation is given very little priority.
Since April 2008, only three existing legislations have been amended. The Sharif Government is busy pushing draconian bills such as the Cyber Crimes Bill, while not even attempting to lift the unnecessary ban on Youtube. Society meanwhile is becoming increasingly bigoted with the passage of time. The Punjab Government has repeatedly chosen to ignore the rapid long term increase in radicalism in society, sometimes even playing a part in it.
The fact remains that human rights in Punjab have been threatened and violated under both national and international laws too many times. And what terrible violations of human rights have occurred over the years; that too in broad daylight. There have been attacks on minorities and their places of worship, sexual abuse of children, misuse of blasphemy laws, honour killings, rapes and acid throwing incidents, to name a few. Labour laws do not seem to apply. Bonded and child labour are both rampant today with almost all labourers working in life threatening or hazardous environments. To add insult to injury, labourers are also deprived of their dues.
Who can forget the horrific incident of Shama and Sajjad Masih who were burnt alive in the fires of the same brick kiln where they had spent their lives working? The tragedy is that this gruesome crime was based on trumped up charges of blasphemy – a gross abuse of the law. Who can erase from memory the horrendous attacks on religious minorities such as Joseph Colony, the Gojra massacre, and the attack on Ahmadis? Is it possible to forget how brutally and primitively a woman was stoned to death right outside the doors to 'justice' – the Lahore High Court, only for marrying of her own choice? Only the truly callous will not feel horror remembering the three year old child who was kidnapped, raped and then left outside Lahore's Ganga Ram Hospital.
It is only the more brutal incidents the public and the media seem to remember. The many other cases which occur, especially in smaller districts, are overlooked and even statistics don't convey the whole story because many crimes go unregistered. The government's knee jerk reaction especially under the PML-N has been only to take a 'strict notice' despite some very barbaric and repulsive incidents. Detractors as well as victims' families pour scorn at the distribution of cheques by the CM in compensation for lives that are brutally and unnecessarily wasted. They consider the lack of action taken by the government to be passive and weak.
Since devolution, only a few bills pertaining to basic rights have been passed. In fact, where the Human Rights and Minority Affairs Department is concerned, since April 2008, no laws have been passed and only three laws have been amended. The amended laws include the Christian Marriage Act 1872, the Punjab Public Defender Service Act 2007, and the Sikh Gurdwaras Act 1925. Some other laws that have been passed or amended pertaining to human rights include The Punjab Workmen's Compensation (Amendment) Bill 2013 (BILL 15/2013), The Punjab Minimum Wages for Unskilled Workers (Amendment) Bill 2013 (BILL 13/2013), The Punjab Commission on the Status of Women Bill 2013 (BILL 10/2013), The Punjab Transparency and Right to Information Bill 2013 (BILL 18/2013), The Punjab Fair Representation of Women Bill 2014 (Bill No. 4 of 2014), The Punjab Disabled Persons (Employment and Rehabilitation) (Amendment) Bill 2015 during this tenure; and the Government introduced the In-House Working Women Protection Bill 2010 (Bill No. 12 of 2010) during the last tenure.
Much of the active civil society is perturbed regarding some of the other laws that have been pending in the Provincial Assembly for a very long time. These include the Domestic Violence Bill and the Home-based Women Workers' Bill. While the Child Marriage Restraint Bill has been amended, there are several detractors who believe that the prescribed punishment is not enough and the age limit for marriage should be changed from 16 years to 18 years. The Anti-Torture Bill has also remained pending for a year.
Every year in March, the Government announces a special women's package, but little is done to implement the laws of this package. For example, the Sexual Harassment Acts are still not fully implemented, especially in the case of harassment in a public place. Part of the reason is that the government – and even NGOs – have not bothered to spread awareness of this law. Legislative experts opine that much of the Punjab Assembly seems to be influenced by conservative and regressive elements as well as religious groups, so some bills will always be viewed as controversial.
Although the Government of Sindh is faced with a similar situation, the Sindh Assembly does end up passing more legislation, even when faced with challenges from hard-line elements. For example, the Sindh Assembly was able to amend the age limit for the Child Marriage Restraint Act despite the Council of Islamic Ideology's objections to the matter. Meanwhile, to placate the European Union regarding the GSP Plus, the federal government has also recently formed the National Commission on Human Rights.
Ultimately, the problem lies in the lack of implementation of existing laws. However, Usman Sarosh Alvi, Additional Secretary of the Human Rights and Minority Affairs Department categorically denies that any laws are not being implemented. Alvi said, "I would rate the situation of human rights in the province as quite good…I am not denying that there have been instances of human rights violations, but that will happen in a province with such a high population, and it should be understood that people are frustrated, which is half the reason of their crimes."
Although the defensive attitude of the Additional Secretary speaks volumes about the department's own perceptions, the problem also lies in what the system is meant to be.
"We cannot act on an issue till there are complaints directly made to us," he says, not specifying how many complaints come to them, but he does say that not many come. "Either the department must be notified, or in another situation, the department must take note of cases itself. But more than often, the situation cannot be handled by us because it is a matter of another department. For example the case of bonded labour in the province lies in the domain of the Labour Department rather than us. Juvenile justice is an issue which the Law Department must handle. Even most time when there are cases of violence, and when the police and district administration are involved we do not get involved." Furthermore, Alvi stated that the Department was formed in 2008 and lacks personnel, and finances. "We do not have proper field information," he admited eventually. As far as the implementation of international conventions is concerned, he says that the Treaty Implementation Cell meant especially for the GSP plus treaties which falls under the Secretary Law Department is responsible for the international law implementations.
The dire need for a more aggressive approach on behalf of the Human Rights and Minority Affairs Department is needed.
[Ms. Xari Jalil is Lahore based researcher and journalist]
Source:www.citizenwire.com, Posted on May 26, 2015
Read on the web: http://www.citizenswire.com/the-festering-situation-of-human-rights-in-punjab/
Torture in police custody denounced; specific law demanded
XARI JALIL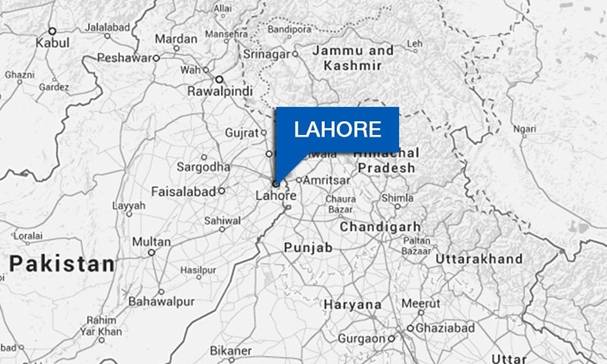 LAHORE: The Anti-Torture Alliance (ATA) held a consultation with the civil society on Friday to discuss the torture legislation in Pakistan, especially with regards to the UN International Convention of Torture that Pakistan signed and ratified in 2010.
It was discussed that the legislation had not been implemented through a specific law. The Anti-Torture Bill has been approved by parliament but was waiting in the Senate.
The civil society expressed concerns over the approved bill, saying the definition of torture was mixed up with violence instead of specifying that torture only took place in custody of law enforcement agencies. The main discussion focused on torture by police in custody, but the civil society also blamed corrupt politicians who pushed police to torture.
Former chairman of the Parliamentary Commission for Human Rights, Riaz Fatyana, said the worst were Sindh and Punjab police. He reiterated that although the UN Convention Against Torture (UNCAT) was ratified on June 23, 2010, no law had been enacted to date to criminalise torture. Present laws did not extensively cover all situations and definitions and a specific law was needed.
"Use of fear tactics and intimidation by police has become a tradition in our country," he said.
He said the formation of National Human Rights Commission was a refreshing change. According to the Police Order 2002, public safety commissions should be revived but that had not been done yet. He also suggested that screening was very important for new recruits and appointments, especially counting psychological screening. Also, any law on torture must have compensation for the victim, he added.
Women in Struggle for Empowerment Executive Director Bushra Khalique said torture was deeply ingrained in everyday life of Pakistanis that impeded societal development. While torture affected marginalised communities more, human rights defenders were also a huge target. She said according to a study by the Asian Human Rights Commission, about 80pc of people in police custody were tortured. However 72pc did not report because of fear of repercussions and 44pc were sexually abused in custody. Over 60pc firmly believed police tortured detainees to extract bribes or information and 67pc favoured the need for law against torture.
"The whole problem is that there is no independent forum for complaints other than within the police where their crimes can be investigated with impartiality," she added.
It was also specified that police appointments must be done by the department's own authorities and not the chief minister. The more political influence in police postings, appointments and transfers, the worse the system would be.
"Accompanied by corruption and followed by no transparency or accountability, this becomes the root cause of the problem of torture," said Salman Abid, regional director of Strengthening Participatory Organisation.
He suggested psychologists be stationed within police stations to assess a person entering and exiting, whether it was an accused or a complainant. He said if the institutions were regressing in terms of corruption then police training did not matter because they had to bow down to the system. Unbridled freedom given to the police under the Pakistan Protection Order to shoot at sight was also proving detrimental, he added.
"Giving too much power to one institution is not a positive development, and we can especially see this in a recent incident in Faisalabad where a teenage boy was killed by a policeman only for posing with a toy gun," said Abid Saqi, former president of the Lahore High Court Bar Association.
He highlighted the deeply ingrained colonial mindset and said torture by police then was a logical outcome of this kind of social set-up.
"Ultimately, there is no civil administration that can monitor or question police and keep them in check," he said. "There is no system of surveillance and police only reply to their hierarchy. On the other hand, police have zero training experience where investigations and handling crowds and protesters is concerned, and they are given powers to shoot at sight. The public cannot deduce the level of provocation of a person holding a gun."
He said the country's mentality of 'majoritarianism' was also a main reason why a counter narrative needed to be established.
Earlier, Dr Khurram Sohail Raja, head of Forensic Medicine at Punjab Medical College Faisalabad, gave a thorough presentation on victims of torture showing photographs of their sufferings after they left police custody. He said in 2014 alone, 330 detainees had been tortured in Faisalabad district only, while 51 were killed extra-judicially. He shared different methods of torture used by police, especially during investigation, and about detainees' psychological conditions.
Joseph Francis from Centre for Legal Aid, Assistance and Settlement said the police system was redundant and politicised and rulers used police to snub their opponents and settle scores.
Waqar Mustafa of the Human Rights Commission of Pakistan said there was no mention of the word "torture" in the Pakistan Penal Code and law or section in the Criminal Procedure Code. He said the commission had sent a letter to parliament suggesting recommendations for the new bill comprising rehabilitation and compensation for torture victims.
Published in Dawn, June 27th, 2015
No law against torture in country: HR activists
LAHORE
"LARGE-SCALE instances of torture in custody are a common practice in Pakistan and there is no law in the country to stop this menace.
The parliament of Pakistan should enact law for criminalisation of torture. The Government of Pakistan must respect all international treaties and ratify the optional protocol on torture. Despite prohibition of torture in the Constitution of Pakistan under the article 14 (2), the police and other law enforcement agencies are running detention and torture cells. These centres must be immediately closed and the perpetrators of torture be brought to justice".
These demands were made by speakers at a civil society seminar on Wednesday titled "Ending Torture: Protecting Human Rights", jointly organised by the Asian Human Rights Commission (AHRC), Human Rights Commission of Pakistan (HRCP), South Asia Partnership-Pakistan (SAP-PK) and Anti Torture Alliance (ATA) Pakistan, in connection with the international day in Support of Torture Victims, on Wednesday at the HRCP Hall. Among main speakers were I.A. Rehman, Mohammad Tahseen, Khawar Naeem Hashmi, Sajida Mir, Bushra Khaliq and Zakia Arshad. A large number of representatives of civil society, human rights activists, media and political parties attended the seminar.
Director Human Rights Commission of Pakistan I. A. Rehman said investigation through torture was a common practice of police in Pakistan. The menace of torture is a colonial legacy, which continues in Pakistan since decades. Torture is generally used to extract confessional statements from detainees. It has become societal attitude. Most of the inmates in Pakistan are under trial prisoners, which is tantamount to torture as well. Similarly, handcuffing of under custody is illegal but the police are still practising it. The state agents justify torture "in good faith" for national security.
Talking about the Article 2 of UNCAT, he urged the state to incorporate admin, judicial and legal reforms in their respective legal systems. Even during war, torture cannot be justified, he clarified. Under the UNCAT "No state shall hand over to another state any person who may be tortured".
Focal Person Anti-Torture Alliance (ATA) Pakistan Bushra Khaliq said there were 1300 police stations in Pakistan and it could be assumed that at least 1300 persons were tortured every day. Two important conventions were ratified in 2010, which prohibited torture. She clarifies that Section 332-337 of the PPC deals with the hurt, and not torture.
Curtsey:The News, Thursday, June 27, 2013
Call for law to criminalise custodial torture

Meeran Karim
 

LAHORE
In the light of rising instances of custodial violence and popular use of torture to extract information from persons in Pakistan, civil society organizations have called on the government to draft legislation criminalizing torture, sexual harassment of women in police custody and construction of illegal detention centers by powerful elites and police in residential areas.
The demands came at a seminar organized by the Anti-Torture Alliance (ATA) and Asian Human Rights Commission here at HRCP Auditorium on Thursday. The seminar was held to mark June 26, the United Nations International Day in Support of Victims for Torture, to apply pressure on both the current federal and provincial government to fulfill the requirements of the 1987UN Convention against Torture and Other Cruel, Inhuman or Degrading Treatment or Punishment, which include enacting domestic laws making the use of torture illegal. The government of Pakistan signed the UN Convention on April 17, 2008 and ratified it on June 3, 2010. As of now, Pakistan is yet to pass a law implementing the provisions of the Convention.
Pakistan has also not signed the optional protocol to the UN Convention, which demands establishment of "a system of regular visits undertaken by independent international and national bodies to places where people are deprived of their liberty, in order to prevent torture and other cruel, inhuman or degrading treatment or punishment".
The Asian Human Rights Commission has in a 2008 report on Pakistan identified 52 centers of illegal torture and detention in the country which are being run by the military, where people on the basis of enforced disappearances are kept and tortured for months to extract confessional statements and information on subversive activity. Human rights groups in Pakistan have also expressed concern on the 2014 Protection of Pakistan Ordinance (PPO) which they claim legalizes enforced disappearances and sanctions use of torture by the military and police.
Addressing these concerns, Anti-Torture Alliance (ATA) activist Samson Salamat said Pakistan was also bound by Article 5 of the UN Declaration on Human Rights (UNDHR), which forbids the use of torture by all UN member countries.
Salamat said Pakistan, Sri Lanka, and Bangladesh are known for high number of custodial violence cases and reports by the international tribunal on torture in Denmark had raised numerous objections regarding the compliance of these countries with international law.
The activist speaking on Thursday said Pakistan Navy had been reported by the Asian Human Rights Commission to have three functioning illegal detention cells in the city of Karachi. Talking of the Anti-Torture Alliance, Salamat said the Alliance represented more than 30 civil society organizations committed to the eradication of torture and drafted a bill in 2012 that ensured strict action against guilty law enforcement officials and relief for all those affected.
The bill shared with the participants adopts a comprehensive definition of torture that is currently lacking in Pakistan's constitution; orders the National Investigation Officer to furnish a report with 24 hours of receiving a complaint from a victim of torture; provides the District Investigation Officer with full access to all police stations and records maintained therein, including military and paramilitary establishments; removes the exemption of cases of torture committed in periods of war and emergency from court trial and punishment; terminates and suspends police officers found guilty; appoints a special prosecutor for torture cases; and offers a host of provisions to enable those tortured to reintegrate into society.
Although the Alliance has appealed to both federal and provincial legislators to propose this draft, a bill on torture is yet to be tabled in the country's legislative assemblies. In spite of this failure, the Alliance has been working to highlight and document individual cases of torture, provide legal aid and psychological counseling to the victims.
Focal person of the Alliance and Executive Director at Women in Struggle for Empowerment (WISE), Bushra Khaliq said there are around 1300 police stations in the country and it can be safely assumed that, on average, at least one person is tortured at each police station ever day, making it over 1000 persons tortured daily in Pakistan. Sexual violence is also reported and up to 70 per cent of women in police custody are subject to torture. It has been four years since Pakistan ratified the UNCAT, but it has failed to minimize the incidences of torture and legislate to criminalize custodial torture, said Khaliq. She added that law enforcement officials in Pakistan should carry out their duties while staying in their legal bounds.
Khaliq noted that due to concerns regarding national security, crime, and terrorism, many individuals in Pakistani society support torture as a way to tackle crime without realizing that those affected mostly include innocent women, children, and male labourers guilty of petty crimes. Khaliq said unless this mindset is changed, it is impossible to crack down on illegal detention centers where thousands of marginalized people are kept without arrest warrant. Rule of law cannot be expected to be perfect in a society where the oppressed fear law enforcement agencies, he said.
Khaliq said the poor people who faced torture on a daily basis are mistreated by state institutions as it is widely believed that these men and women do not have access to proper legal defense. In many instances, the activist said political elites run illegal detention centers with the cooperation of the local police to torture their political rivals. Spouses and family members of men picked up by plainclothesmen are also subject to exhortation and are informed of their loved one's death after the giving of bribe to the police. Due to difficulties placed by law enforcement agencies, Khaliq said it is difficult to collect comprehensive statistics on torture.
Speaking on the psychological impact of torture, Khaliq said the victims, according to her fieldwork, face major problems in becoming economically productive members of society and are unable to seek relief from psychological trauma.
It is pertinent to note that compensation proceedings in Pakistan's courts require a police report to substantiate a claim against torture.
Women also experience custodial number in high numbers and the electronic and print media of Pakistan fails to report on the gravity of the problem, said Khaliq.
Reminding the audience on Thursday of the law that forbids women from being kept in overnight lockup, Khaliq said the lack of females in police needs to be remedied and specific legislation needs to be drafted to protect women from sexual abuse in lockups and prison, verbal abuse when filing complaints, and ensuring justice for bodily torture.
The focal person of the Alliance said the 2002 Police Order has definitions of torture that are redundant and the Order has suffered from weak implementation in police stations. She said conviction rates of such officials are also low when compared to the total number of reported cases every year.
Even as Sections 339, 340 and 349 of Pakistan Penal Code (PPC) address torture and prescribe penalties for violators, many police officers and security officials in Pakistan continue to enjoy legal impunity and custodial violence is regularly reported in the media. Police officers, guilty of custodial violence, are usually restored to their original posts after token punishments and fines for their brutalities, said Khaliq.
Regional head, Strengthening Participatory Organization (SPO), Salman Abid said torture is commonplace to weak rule of law and ineffective state institutions. Abid said the granting of extraordinary powers to the police makes it less accountable and increase legal impunity of the police. After the police operation in Model Town, Abid said the people lost faith in the police and the resignation of Law Minister Sanaullah is just a token gesture by the Punjab government. He said the influence of political parties on police is condemnable and the media has exposed functioning torture cells here in Johar Town and Garden Town.
Representing Bonded Labour Liberation Front, General Secretary Syeda Ghulam Fatima said brick-kiln laborers are tortured by their employers and police for demanding their right to minimum wage. Fatima said brick-kiln labourers have been baton-charged by the police in 2013 for protesting outside the press club on May 1, Labour Day. Fatima said the nexus between brick-kiln owners and police prevents the dispensation of justice and discourages abused labourers from making complaints. The activist said the police would demand that the brick-kiln labourer pay his entire peshgi (advance) to the owner upon making a complaint. Despite making appeals to Punjab CM Shahbaz Sharif, Fatima said, a 14 year-old brick-kiln labourer has not been able to get justice after experiencing sexual harassment in police custody in Lahore.
Former PPP MPA Sajjida Mir said the law giving the right to the police for psychical remand should be abolished as it is open to abuse by law enforcement officials. Mir said political workers including herself through out Pakistan's history have been tortured and PAT workers under a democratic system were brutally targeted by the police.
GEO Bureau Chief Lahore, Khawar Naeem Hashmi narrated his experience of torture in Shahi Qila under dictatorial regimes and said today torture is being committed by members of Pakistan's society against each other due to prevalent illiteracy and poverty. Hashmi said many Pakistani journalists had also committed torture by indulging in character assassination of Hamid Mir and plotting for the downfall of GEO TV. He said the social acceptability of torture in Pakistan as a way to extract information is disappointing.
Former MNA and Chairman of the Standing Committee on Human Rights, Ehsan Riaz Fatyana on Thursday said Pakistan's track record on compliance with the UN Convention is poor. Fatyana said the report on the Convention is yet to be produced by Pakistan and section 155 and 156 of the 2002 Police Order are not effectively implemented. He said Article 19 (A) of Pakistan's constitution gives full access to all information to citizens. He said provisions of PPO are draconian and make everyone suspicious of being a terrorist. Baloch Student Organisation Azad (BSO-A) representative Latif Johar reminded the gathering that Chairman Zahid Baloch is yet to be recovered and the province is a hotbed of enforced disappearances.
Baloch Student Organisation Azad (BSO-A) chairman Zahid Baloch was abducted by persons in plain clothes on March 18 this year and a 3000 kilometre long march was undertaken by Baloch people to demand recovery of missing persons.
Former Justice Nasira Javed Iqbal said the use of torture in South Asia initially began under British rule and was later adopted by Pakistan and other countries. Responding to this criticism, a representative of the Human Rights Ministry said training of police officers in discipline and ethics is important and will prevent custodial violence.
The chief guest at the event, IA Rehman said alternative means of extracting information should be deployed and torture discarded. Rehman said torture has become a part of Pakistan's culture. Though Article 14 (2) of Pakistan's Constitution explicitly prohibits the use of torture as a method of extracting information from persons under police custody, the country which has suffered from a rising number of custodial violence cases and brutal torture of women and children is yet to pass a legislative act relating to torture and rehabilitation of victims, said Rehman.
Although Pakistan's Criminal Procedure Code (CPC) allows judges to demand a reason from the investigating agency for demanding the custody of an accused rather than transferring the accused into judicial custody, Rehman added that judicial oversight of torture in custody is commonplace.
The house passed a resolution at the end condemning torture and urging the government to adopt legislation to this effect. A rally by the Human Rights Commission of Pakistan at Liberty Chowk on Thursday also raised similar demands.
Curtsey:The News, Friday, June 27, 2014
The torture cells of Lahore
By Taha Siddiqui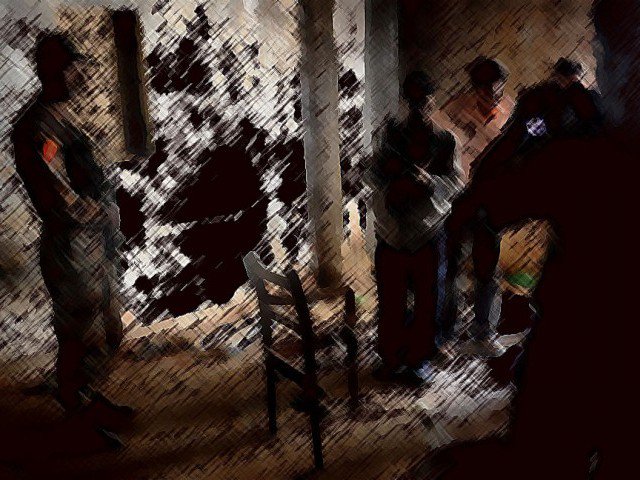 Police officers admit that torture is still their preferred method of interrogation. PHOTO: PPI/FILE
LAHORE:
For neuroscientists and those who care about human rights, there are two arguments against torturing someone for information: that it is wrong, and that it doesn't even work.
Try telling that to certain elements in the Punjab police.
"When we torture those in our custody they scream and cry with pain, but unless they tell us what we are asking for, we don't stop," says a low-ranking police official in the Criminal Investigation Agency (CIA) of Punjab police in Lahore.
Given his involvement – and apparent relish – in torturing suspects, it is no surprise the official does not want to be identified. He says he has been in the force for 22 years, and has recently been transferred to the superintendent office, where he now does clerical work for the agency.
"I used to hit people using chittar (a coarse leathery torture instrument) on their bottoms," he says while laughing, adding that criminals deserve to be treated with such contempt. What's more, he believes the method works: "Without torture, no one speaks."
The policeman is careful to point out that during such torture – which includes tying the person to a charpoy and hitting his feet, and hanging him upside down – no marks are left on the body of the victim.
When asked what happens if a suspect does not cooperate, the official casually says that other family members are picked up and tortured until the suspect talks.
All of this happens behind the closed doors of the CIA headquarters in Lahore, known as the Kotwali office. Other police sources and regular news reports confirm the existence of a torture cell in the building.
"Usually four to five people interrogate the accused, during which this torture happens, but it is only for particular crimes like robbery, murder and organised crime," the CIA source says.
Intriguingly, terrorists are 'cracked' in other ways: "Since terrorists are brain-washed into believing they are right, the police need to tackle their case through mental torture techniques," he adds.
While the CIA official openly admits to torture, investigation officers at other police stations go a step further in their justification, saying it happens all around the world.
"In the US they do water-boarding and put people in refrigerated cells without clothes. Our methods are less cruel," says Zahid, an assistant sub-inspector from the investigation unit at the North Cantt police station in Lahore.
He speaks freely about his sections' unpleasant methods, even listing the different techniques: "We sleep-deprive the person, over-feed him, make him sit on his knees for hours, and even hit him with a chittar."
Like the CIA official, Zahid also speaks of the 'no marks' policy to conceal torture. "We are very careful," he says, aware that the government recently set up teams to monitor police performance and complaints.
Meanwhile, a high-ranking police officer, who asked not to be named, says that torture has moved out of police stations and into private properties, as Station House Officers don't want to get caught. "Most SHOs who are the favourites of seniors torture people in custody without fear, because they know the top bosses cannot say anything to these cops as they do all their dirty work," the police official added.
Zaman Khan, spokesperson for the Human Rights Commission of Pakistan in Lahore, says that "the police have a violent-based mindset that has not changed. And it is not just the police but other agencies who have safe houses across Pakistan where torture goes on." Khan adds his disappointment that parliamentarians have not taken up the issue, leaving the fight to civil society and the media.                                                                                                                        Published in The Express Tribune, December 11th, 2011.
Video:Torture cell found in Lahore
Highhandedness continues:
This time, police take on protesting schoolchildren

* Students, staff of Islamia High School baton charged just for exercising their right to protest * Brutal incident invites widespread condemnation from all quarters * Rights activists say police should not treat all citizens as criminals
By Imran Chaudhry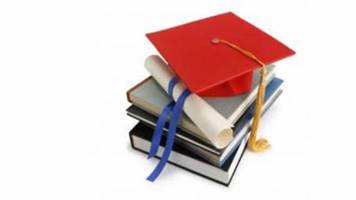 LAHORE: Despite tall claims of government officials and police high-ups after the Model Town incident as well as baton charged on disabled/blind protesters in December that police will protect the citizens and developed good relation with them in the future, the police once again broke its record of brutality when the Bhati Gate police baton charged schoolchildren, their parents and school staff who were protesting for acceptance of their demands.


A large numbers of schoolchildren of government Islamia High School Bhati Gate, their parents and school staff staged a protest demonstration to press the school, education department and government functionaries to fulfil their demands.


Carrying placards inscribed with their demands, the protesters blocked the main Bhati Gate Chowk and chanted slogans.


They pleaded that the government owned the school building, but a non-governmental organisation named the Ghazi Foundation had adopted this school in 2003 and was running this English medium school under a 10-year agreement with the education department, was expired last year. As per the agreement, the old school staff was removed and new staff provided by the education department took over the control of this school. On the issue, the students of the school staged a protest demonstration and demanded that the government reinstate the old staff. They also demanded security at the school.


The protesters were of the view that the old staff members were very kind, caring and good educators, which is why they must be reinstated.


Due to the protest, a massive traffic jam was observed at Bhati Chowk and its surrounding areas. Meanwhile, the police reached the spot and instead of listening to their demands or negotiating with them, the police started beating the schoolchildren, women and other protesters to disperse them. On this, several children and others received multiple minor injuries but a student of class 6, Fahad Ilyas, received serious injuries on his left ear. The injured was taken to a local hospital where doctors provided him medical treatment and later discharged him after stitching his ear.


Upon being informed, senior police officers and other authorities concerned reached the spot and started negotiating with the protesters. The protesters peacefully disperse after the assurance given by authorities concerned.


DIG (Operations) Dr Hiader Ashraf took notice of the incident and constituted an inquiry committee on the issue under the supervision of an SP-ranked officer, who will submit the report to him soon. The DIG said that some black sheep in the police department had given a bad impression in society. He said the stern action would be taken those involved in this incident.


However, Bhati police immediately resorted to their traditional persuasion methods and took a written statement from injured Fahad's father Ilyas that his son did not receive any injury during the baton charge but he accidentally fell down and received the injury.


On December 3, 2014, the Lahore police had baton charged disabled persons who were protesting for acceptance of their demands. The blind protesters had gathered at Davis Road, demanding the government to allocate job quota and provide them employment. The physically challenged protesters, most of them blind, were tortured by the police when they tried to move towards the Chief Minister's House.


On the latest incident, opposition parties in the Punjab Assembly while – condemning the police torture on schoolchildren in their separate statements issued here – said that Punjab had become a police state and it is the worst act of the ruling PML-N.


Opposition leader in Punjab Assembly and Pakistan Tehreek-e-Insaf leader Mian Mehmoodur Rasheed, Faiza Malik of PPP, Dr Waseem of JIP and Khadija Umar of PML-Q while reacting over police torture on young students in Lahore termed it a proof of dictatorial style of the ruling Nawaz League. They also demanded the government that police officers who were involved in torture should be punished.


Civil society organisation and human rights activists also condemned the incident of brutal torture on children and demanded the government not to respond in routine by constituting committees. They asked the Punjab government to arrange proper training of police personnel for differentiation between citizens and criminals. Centre for Human Rights Education (CHRE) Director Samson Salamat said that these innocent children must not be tortured by police. He said that police officials should understand the importance of citizens, and that no one could even think about baton charging these innocent children who were protesting for their rights.


Civil Society Network Pakistan President Abdullah Malik said that civil society strongly condemns this attack, as it was a violation of human rights and fundamental rights of the citizens as per constitution of Pakistan.


He said that Articles 8 to 38 relate to fundamental rights of the citizens and the state is responsible for the safety for the common man. "But the government has failed to provide safety to students in particular and common citizens in general," he said, adding that those who tortured the students must be penalised.


Punjab Chief Minister Shahbaz Sharif also took notice of the brutal torture on students and sought a report from the DIG (operations). He directed that an inquiry be held into the incident to fix responsibility, while best treatment facilities should be provided to the two injured children. The chief minister said that baton charge on schoolchildren cannot be tolerated
Curtsey:Daily Times, January 23, 2015
Youths stripped naked, tortured in public by Lahore police

LAHORE: Mughalpura police repeatedly caned two youths with their truncheons after stripping them naked in public. DIG Operations Haider Ashraf took notice of the incident and lodged a case against the policemen involved in the incident. According to the video that went viral on social media, two youths—Shahid and Ali, were tortured in public with sticks while they were naked. The video shows that the boys are trying in vain to escape the cops' sticks ruthlessly lashing them. As soon as these shameful images surfaced on social media, DIG Operations Dr. Haider Ashraf took notice of the incident and ordered a departmental inquiry against SHO Rai Nasir. According to the orders of DIG Operations, an FIR has been filed against an ASI and two constables involved in the incident.
Khyber News Tv. June 30, 2015
Khan dubs Punjab police a 'monster force'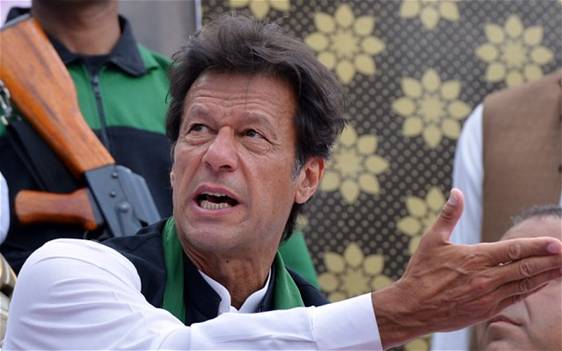 LAHORE: Upset by alleged police torture on his nephews, Pakistan Tehreek-e-Insaf (PTI) Chairman Imran Khan on Friday accused Chief Minister Shahbaz Sharif of using Punjab police for political victimisation, Samaa reported.
Khan's two nephews were booked in a case and arrested on Wednesday for torturing a traffic warden over seatbelt issue in Lahore. The next day, a local court granted bail to them.
I will pursue this case to the very end and expose how Punjab government is using its police for political victimisation.
— Imran Khan (@ImranKhanPTI) July 3, 2015
"I will pursue this case to the very end and expose how Punjab government is using its police for political victimization," Khan said through his verified Twitter account.
Shameful how Shahbaz Sharif had the gall to call my sister when he is responsible for turning Punjab police into a monster force.
— Imran Khan (@ImranKhanPTI) July 3, 2015
"Shameful how Shahbaz Sharif had the gall to call my sister when he is responsible for turning Punjab police into a monster force," he further said.
He said he was proud of his nephews who did not disclose their relation with Khan when arrested by police, claiming that the youngsters were deliberately implicated in the case.
"Since when has Punjab police beaten & tortured people for traffic offence? My nephews were meted out this treatment because of who they are…. Strange how media also arrived immed on scene. Clearly it was a set up. Footage of the boys showed again how Punjab police have become Gullus."
"My nephews grew up in front of me & are 2 of the most polite & decent youngsters. Am proud of the way their parents have brought them up….They would never have said they were my nephews as they have not done that ever in the past." – Samaa
By: Samaa Web Desk, July 3, 2015
Punjab Police Exposed:
Video Evidence of How 10 policemen Tortured Abdullah Yesterday
Police brutality in Lahore
IF the superintendent of police in charge of the operation against Minhajul Quran's headquarters brought along characters like Gullu Butt, whose performance people saw on television, and who embraced and patted him for a job well done, it is not difficult to imagine how he would have organised and conducted the rest of the operation.
And then we had PML-N's henchmen, who it seemed were trying to make up for the lack of performance in their ministries and hit hard at those who were protesting and criticising the government's conduct.
And the action taken by the chief minister — making the concerned SP an officer on special duty — is too little and sounds more like an attempt to pacify public anger temporarily.
There is the possibility of reinstatement of the police officer to his former position or to an even more lucrative and prominent one as a reward for his loyalty once the dust is settled.
It is inconceivable that in a province where the chief minister keeps every thing under his thumb, and takes notice of even relatively less severe incidents, the police would have taken the action that they took without seeking clearance from higher authorities.
S.R.H. Hashmi
Karachi
(2)
THOUGH the PAT activists were wrong in throwing stones at the police and creating hurdles while the police were trying to remove barriers from the road surrounding Dr Tahirul Qadri's Minhajul Quran Complex, what the police did was terrible.
However, more shocking was Punjab Chief Minister Shahbaz Sharif's press conference, where he said he was unaware of the incident.
One wonders if the rulers were really unaware of the terrible incident, or if the Punjab police is an 'unbridled' horse which is not in the control of 'his majesty'. Defending the police action, the newly-appointed Punjab Inspector General of Police Mushtaq Ahmed Sukhera, while talking to the media, said: "Police had to retaliate. They (protesters) were using AK-47s. They were firing indiscriminately on the policemen". The question arises: if this was the case why was only one policeman killed?
On the other hand, the police openly violated human rights, opening fire on unarmed protesters. It seems as if the police in Pakistan have a license to kill innocent people. Over the years law-enforcement agencies across the world have learnt new techniques to handle such situations like the use of rubber bullets, tear gas and water cannons, but our police are lagging behind.
The people will get justice only if those responsible are brought to justice.
Hafiz Muhammad Irfan
Islamabad
(3)
WHILE the change of political regime through mass uprising may hardly produce structural transformations, the rhetoric of the Pakistan Awami Tehreek for revolution has only been reinforced by the heinous murder of a number of its innocent supporters and workers.
Politicians and media specialists are debating the sanity of the provincial and federal governments in carrying out such a show of raw force.
As predicted by Hazrat Ali, societies and states cannot continue to exist in the presence of injustice. Revolution in Pakistan has been long overdue.
However, broken, bullied, and bigoted people can never bring about meaningful revolutions.
The revolutions promising and actually delivering new worlds and better tomorrows require organisation.
Increasing mass unrest can invite the takeover of the federal and provincial governments by the armed forces. In this scenario, while all existing political parties may be the losers, the nation will also lose any chance of real salvation.
Dr Abdul Raoof
Lahore
Published in Dawn, June 20th, 2014
The failure of the police system in Pakistan
By Syeda Saima Shabbir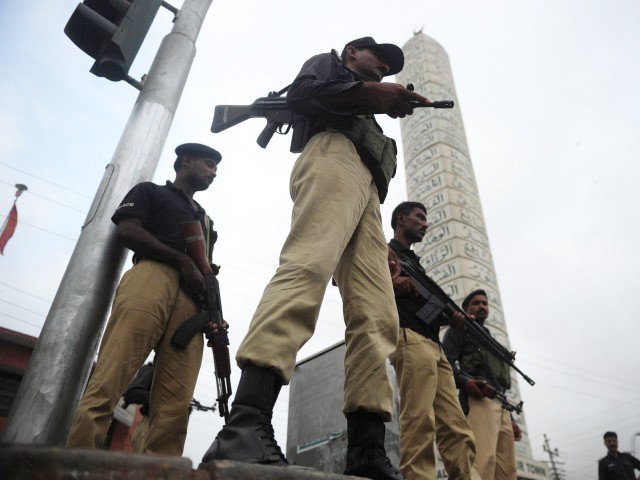 We see everyday how flagrantly laws are violated, how police officials become parties in criminal cases, how they misbehave with the general public and how they fail in controlling the law and order situation in the country. PHOTO: AFP/FILE
A few days back, while coming to work along with my husband and brother, I was stopped at a check post by the Islamabad Police. One of the police officials on duty inquired from my husband about the three of us. My husband stated that he and my brother were going to drop me to my office.
The police official turned towards me, raised his eye brows and, while pointing towards my brother, asked rudely,
"Yeh kaun hai?"
(Who is he?)
I replied,
"Mairay bhai hain."
(He is my brother)
To which the police official responded, sarcastically,
"Lagta tu nahi hai."
(He doesn't look like it)
"Kia matlab lagta tu nahi hai" I asked, frustrated at his response.
(What do you mean he doesn't look like it?)
The tone of the police official stung me and I felt thoroughly humiliated and degraded. I wondered why a public functionary, who was supposed to be courteous to the people, insulted me for absolutely nothing. The police official kept us waiting at the picket for no reason. Finally, when I told him that I was working for the Supreme Court, his attitude changed immediately and he allowed us to pass through, all the while apologising profusely.
Upon reaching office, I searched for the Police Order 2002 and the perusal of same revealed to me that there was a specific section with the caption "Attitude and responsibilities of police towards the public". The said section provided that:
"It shall be the duty of every police officer to –
(a) Behave with the members of the public with due decorum and courtesy;
(b) Promote amity;
(c) Guide and assist members of the public, particularly the poor, disabled or physically weak and children who are either lost or find themselves helpless on the streets or other public places; and
(d) Aid individuals who are in danger of physical harm, particularly women and children".
The police department in Pakistan is as old as the inception of the country itself. Currently, the system is based on the Police Order 2002, which was promulgated during the period of former president Pervez Musharraf in order to improve the performance of the department.
Previously, the police system was regulated under the Police Act of 1861 and the Police Rules 1934. The Act of 1861 was replaced by the Police Order 2002; however, no corresponding amendments were made in the Police Rules 1934. These rules, still in vogue, are completely outdated. That is why today, the police is unable to enforce law, protect citizens' rights and liberties, limit civil disorder and counter terrorist activities. That is why today, the police is so inept.
Law is dynamic and it changes its course with the changing needs of the society. It is unfortunate that the post-colonial Police Rules 1934 and the police structure inherited by Pakistan from British legacy didn't undergo any major amendments, alterations or reformation. Similarly, the Police Order enforced in 2002 didn't bring many structural or institutional changes in the old setup as postulated under the Police Act of 1861.
In this age of technology and advancement, what can we expect from police officials whose services are still regulated under obsolete rules of 1934?
Every day we see how flagrantly laws are violated, how police officials become parties in criminal cases, how they misbehave with the general public and how they fail in controlling the law and order situation in the country. The failure of the police system in Pakistan is apparent in everyday life, where people have no guarantee of their fundamental rights to life and/or property.
The department's structure, based on the prevalent Police Service Rules, has sufficient room for political and executive influence and manipulations. The culture of intolerance, hatred, sectarianism and anarchy in Pakistan is at its zenith, and the same can be seen reflecting in our police.
Where we are lacking and wherein lies the solution?
I think the failure doesn't lie on the part of our police; it lies on the part of our legislators. When Pakistan came into being in 1947, it adopted all the laws that were prevalent at that time in British India. Our criminal justice system is based on the Criminal Procedure Code 1898 and the Pakistan Penal Code 1860, while the civil justice system is regulated under the Code of Civil Procedure 1908. This highlights how outdated and futile our justice system is. While living in 2014, we are centuries old in terms of legislations.
There is no doubt that better and updated laws shape a better society that is based on norms of justice and fair play. It is the need of the hour that the police system should be revamped and replaced with a well-organised legal and institutional setup based inter-alia on rules of transparency, accountability, efficiency, ethics, merit-based appointments, compulsory legal education, evidence-based policing, acquaintance with information technology, latest arms and ammunition, and compulsory per-service and post-service trainings at all levels.
Corresponding amendments should be made in the substantive and procedural laws of the criminal justice systems. It is high time that the legislature takes up its responsibility to restructure, reconstitute and reform the system of our police. This reformation will cure much of the social ills rampant in Pakistan today.
on Twitter, become a fan on Facebook



Syeda Saima Shabbir
A researcher at the Supreme Court who is also a former civil judge. She is currently doing her PhD in Law from International Islamic University Islamabad. She tweets as @saimasyeda (twitter.com/saimasyeda)
Curtsey:The Express Tribune, Published: July 6, 2014
Torture hinders broader human uplift in Pakistan'

LAHORE
Torture has permeated into everyday life of Pakistanis affecting and hampering any attempt to boost the genuine and broader human development in Pakistan. It has direct tragic influence on the daily lives of individuals, families and vulnerable communities. While torture is hitting hard on poor men, women, excluded and voiceless populations, it has also become an instrument of terror and a fear factor for Human Rights defenders in Pakistani society.
The victims are threatened into silence and even if someone does want to report, there is no legal mechanism to help the victim. Therefore, in the absence of an effective legislation, torture in custody is going to become a serious problem affecting the rule of law in Pakistan. State must respect and protect human rights.
This was the crux of the views expressed by speakers at a civil society consultation jointly organised by Anti-Torture Alliance (ATA) Pakistan, Potohar Organisation for Development Advocacy (PODA), European Union (EU), Human Rights Commission of Pakistan (HRCP) and Asian Human Rights Commission (AHRC) in connection with International Day in Support of Victims of Torture on Friday.
Sameena Nazir, executive director PODA speaking on the occasion, said torture destroyed trust in the law enforcement agencies and ruptured the link between state and society.
State must respect and protect human rights. In wake of recently acquired GSP Plus status for Pakistan, the level of State obligation for the effective compliance of the UNCAT has further increased. The state report on the progress of compliance regarding 27 UN conventions including UNCAT is also due within next six months. Therefore, it has become all the more important for the government to take practical steps towards elimination of custodial torture. On this occasion, a resolution was also passed.
Bushra Khaliq, Executive Director WISE, said over 80% persons were tortured during police custody. About 72% did not report because of the fear of reaction from police. About 44% were sexually abused too in custody. Over 60% believe that police torture detainees to extract bribe.
About 67% favour the need for law against torture while another said law was needed but lobbying for it would not yield results.
Dr. Khurram Sohail Raja, head of Forensic Medicine, Punjab Medical College Faisalabad said in 2014 about 330 detainees were tortured in Faisalabad district in year 2014 while 51 were killed in extra judicial actions. He shared the impacts of different methods of torture used by the police during the investigation about detainees' psychological conditions. Police lack methods of evidence collection and preservation. He stressed the need for joint efforts to combat the menace of torture.
Abid Saqi, senior advocate and former President Lahore High court Bar Association, said police in Pakistan still following colonial model, which meant to control masses rather than serving them. There is no system of much-needed civilian control of police.
There is general desensitisation of the lower judiciary towards the use of torture by police and its impact on the very people the judiciary is meant to protect. When the prisoners testify that they have been tortured while in custody the courts ignore the testimony and no action is taken. This provides legal impunity to the perpetrators of torture. In some cases where judges take action, police violate the orders of the court.
Lack of scientific approach/method of investigation coupled with poor public prosecution department has aggravated the problem, he added.
Riaz Fatyana, former Chairman, Parliamentary Commission for Human Rights, said the worst were Sindh police, however, Punjab police were on the top.
The police in KPK were much improved now. Pakistan ratified the United Nation's Convention against Torture (UNCAT) on 23rd of June 2010, but to date no law was enacted to criminalise the illegal practice of torture. Pakistan next report (UPR) on compliance of the UN conventions is due in 2016, but the government seems no ready to submit this report.
He welcomed the formation of National Human Rights Commission. Per Police Order 2002, Public Safety Commissions should be revived. Police screening is need of the hour. Any law on torture must have compensation for the victim, he added.
Waqar Mustafa of the HRCP said mere ratification of the UN conventions or withdrawal of the reservation was not sufficient as torturing was a practice deeply entrenched in the law enforcement system of Pakistan.
There is not even a single mention of word "torture" in the entire Pakistan Penal Code. So there is no law or section about torture in the Criminal Procedure Code (CPC). The HRCP has sent a letter to the parliament suggesting recommendations for the new Bill comprising rehabilitation and compensation for torture victims.
Salman Abid, regional head SPO, said the declining of different institutions was a real crisis in Pakistan. There is no accountability system in institutions.
Law enforcement bodies in Pakistan have least respect for law of the land and most importantly torture is not a crime by law in the country. In most of the cases it is the poor who faced the wrath of police and the law enforcement agencies.
On account of their socio-economical helplessness, working classes are an easy prey to the police torture whereas human rights defenders have no access to visit the police detention centres. There should be psychologists appointed at police stations and reforms should be brought about in the institutions.
Joseph Francis from CLASS remarked the police system had become redundant and politicised. The rulers use police to snub their opponents and settle scores.
The politicised police become unbridled and blatantly violate the law and even refuse to follow the orders of superior courts.
The News, Saturday, June 27, 2015

Reforms agenda: Seminar participants say uniformity
in police laws can help improve performance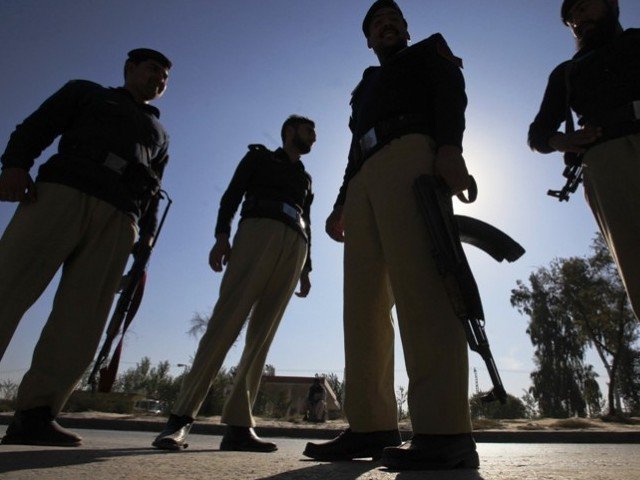 'System of accountability needed to make reforms effective'. PHOTO: REUTERS
LAHORE: Participants of a seminar on Saturday called for uniformity in police laws, police organisation, women policing, accountability in the department, police's role against terrorism and community policing.The Human Rights Commission of Pakistan (HRCP) had organised the seminar, The Deferred Agenda of Police Reform, at its headquarters.
In his introductory note, HRCP secretary general IA Rehman said a reform agenda introduced in the Police Department in 2000 had been deferred. He said there were no uniform laws to run the department."Reforms have been introduced selectively in some areas. Political influence is still rampant in the department," Rehman said. He stressed the need for highlighting the issue.
Lawyer Asad Jamal said police in Pakistan were operating under three different laws; the Punjab Police were operating under the Police Order 2002, the Khyber Pakhtunkhwa Police under the same law with some amendments, and police in Sindh and Balochistan were operating under an 1861 Act.
He, too, said there was no uniformity in police organisation. Police officials are recruited at two levels – federal and provincial. He said most of the officers from the rank of ASP to onward were derived from the federal cadre and others from the provincial cadre.Training Additional IG Usman Khattak said reforms had been introduced at the federal level only due to pressure of some international organisations. He said that under the Police Order 2002, policemen should be recruited at the constable and ASI levels. But sub-inspectors, inspectors and corporals, too, were being recruited directly, he said.
Khattak said a thorough system of accountability was needed to bring about effective reforms in police.Zafar Ali Khan, an SP from Khyber Pakhtunkhwa, said there were two types of laws the police dealt with; one dealing with crime and the other with police organisation. He said the Code of Criminal Procedure, the Pakistan Penal Code and the Law of Evidence had been legislated in accordance with the 1861 Act. "The Act has been amended but criminal laws remain the same," he said.
He said it was ironic that laws formulated by provinces were executed by the federal cadre (the Police Service of Pakistan).Former Federal Investigation Agency Director General Tahsin Ali said the issues regarding reforms were huge. "We cannot see them through the prism of a police officer, a lawyer or a judge." He said many factors affected the performance of the Police Department.
Information Commission Member Mukhtar Ahmad Ali said lack of motivation and incentives for police officials affected their performance. He said there was a huge difference between the perks available to PSP officers and low-ranked police officials.Individualland Research Associate Syeda Sundus said policewomen faced problems such of harassment, lesser authority and low strength.
Lawyer Ahmer Bilal Soofi said police's role had changed in the campaign against terrorism. "The force was meant to deal with domestic issues and crimes. The modus operandi of terrorists is different. In many cases, they are trans-national criminals. There is need to introduce reforms in training, legislation, investigation and operation of police," Soofi said.
Published in The Express Tribune, August 23rd, 2015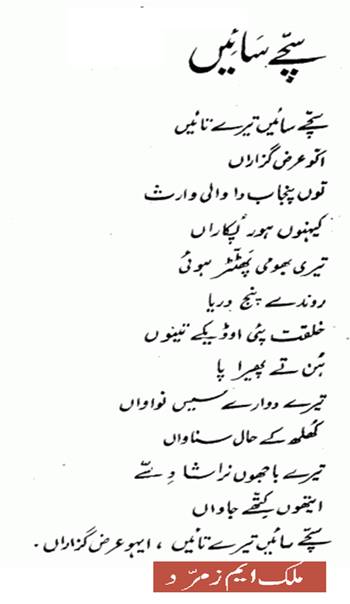 VIDEO:Different Ways of Punjab Police Torturing
Video:Punjab Police torture
Video:Police torture in Chiniot