Speakers term climate change biggest challenge for farmers
Jang Economic Session
LAHORE: Current rains have proved to be a blessing for the standing wheat crop, while in some parts of the country it has impacted different crops negatively.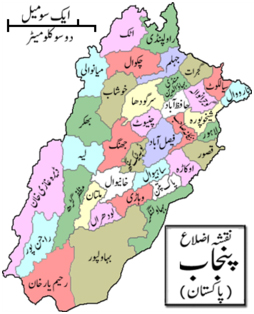 The government is making efforts to protect the agricultural economy from climate change effects so that it will not impact the domestic economy. These views were expressed by experts in the Jang Economic Session on "Impact of climate change on wheat and other crops".
The panellists were Punjab Agriculture Minister Dr Farrukh Javeed, DG Agriculture Extension Dr Anjum Ali, Rabia Sultan, Tayyab Ali Khan and Khalique Arshad, while Sikandar Lodhi acted as the host.
Dr Farrukh Javeed said strengthening the administrative structure is crucial to improve agricultural economy and farmers. He said there would be no shortage of wheat after rains and Pakistan will earn $200 million by exporting kinnos (citrus) to Russia, exporting 1.5 million metric tonnes mangoes and potatoes to central Asia as it controlled the fruit fly. He said farmers' expenditures have increased manifold due to global warming. To control its impact, the agriculture department was providing quality seeds and dealing with shortage of seeds and other issues so that farmers profits increase. He feared that Pakistan could face water scarcity in future as groundwater table was depleting, which could be controlled by constructing new water reservoirs. He said agriculture department was also focusing on inter cropping.
Dr Anjum Ali said current rains are a blessing for wheat, sugarcane, pulses and vegetables, but crops on some 1000 acres of land were affected in south Punjab, as rainwater remained standing in fields for many days.
He expected a good crop of grams, while wheat has been sown on 17 million acres of land in Punjab and prospects of a bumper crop are high. He said wheat crop situation would further improve if there is no rain after March 15. Otherwise, it can affect almost 10 per cent production, he added.
Rabia Sultan stressed timely sprays to mangoes orchards in south Punjab and the need to adopt precautionary measures to protect wheat and other crops from rainwater. She said impact of global climate change is the biggest challenge for farmers and suggested the government take timely initiatives to protect local agriculture from it. She called for research at extensive level to protect the agriculture sector from climate change impact.
Tayyab Ali Khan said good wheat crop was expected this year which can be exported to earn foreign exchange. He said global climate change was adversely affecting the agriculture in Pakistan, while neighbouring Indian Punjab, Jammu Kashmir and Uttar Pradesh agriculture has also been affected by it. He said Indian government launched a timely action to protect its agriculture from climate change impact and the Pakistani government should also follow the suit.
Khalique Arshad said the current rains increased the agriculture income by 10-15 per cent. He said Pakistan climate is the best for agriculture and various crops while Pakistan's economy is dependent on agriculture sector. He said mangoes and kinnos crops are partially affected due to hailstorm, but the losses would not be huge. He forecasted bumper wheat crop which will bring prosperity for the people.
Curtsey:The News, Friday, March 13, 2015