Talking ethics: 'Promote journalism in regional languages'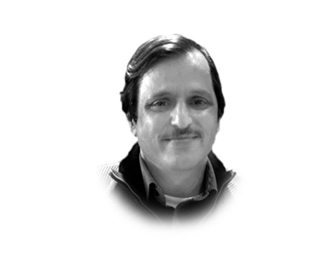 Mazhar Abbas puts emphasis on education for growth of regional languages.
ISLAMABAD: Senior journalists and media analysts have called for measures to safeguard journalists against threats and pressure from religious and political groups.
They were speaking at the annual conference titled "Ethical Dilemmas for Media in Pakistan: Challenges and Opportunities", organised by Rozan here on Thursday.
Panellists also proposed an independent body which reviews and ensures implementation of media ethics.
Former Pakistan Federal Union of Journalists secretary-general Mazhar Abbas said education in Pakistani languages other than Urdu was important for the growth of local journalism.
Former Jang editor Nazir Leghari said that there has been a strong and active journalism in Sindhi since the 18th century. He said the Sindhi media was the most active after the national media.
Arfana Mallah, a Sindhi language columnist, said all languages spoken in Pakistan are national languages. She said that Sindhi media was more liberal in its outlook than the mainstream Urdu media.
Dr Shabir Baloach of the Bahauddin Zakariya University said that journalism in Punjabi language faces neglect, as does Punjabi.
Speakers added that dozens of media codes of ethics and laws existed in the country and that the real issues to be worked out is how they can be implemented. Nighat Dad, a digital rights activist, stressed the need for verifying information from the websites before airing or publishing it.
Published in The Express Tribune, January 31st, 2015.