Women's Rights
News,Views,Articles,Press Reports
PA adopts five bills for women's rights
A man marrying a minor to face six-month jail, pay fine
Jawad R Awan

LAHORE - The Punjab Assembly on Friday passed 11 bills of which five promise more rights to women, aimed at settling their marriage and property disputes.

The bills passed in record time of just 45 minutes are about women's welfare and settlement of their issues of marriage and property.
They are Family Courts Act, 1964, Child Marriage Restraint Act, 1929, Punjab Land Revenue Act, 1967, Punjab Partition of Immovable Property Act, 2012, and Muslim Family Laws Ordinance, 1961.

All the five bills were tabled in the assembly, after suspending rules of procedure and without referring them to the standing committees over which the opposition walked out of the house.

The Punjab Assembly's session started on Friday with Acting Speaker Sher Ali Gorchani in the chair with a delay of more than one hour.

Under the Muslim Family Laws Bill, it is now mandatory for nikah registrars to fill all the columns of nikahnama to save women from exploitation of their rights while the nikah registrars failing to do so will have to face penalty.
In order to discourage a second marriage by a man, amount of fine has been increased if he violates the law.

According to the amendment in the Child Marriage Restraint Act, an adult who marries a minor shall be liable to punishment of maximum six months and a fine of Rs 50,000.

The amendments in the Family Courts Bill aim at resolving the family disputes on fast track.
In case of Khula, a court may direct a woman to surrender up to 50 percent of her deferred dower or up to 25 percent of her prompt dower to the husband.

The other six bills were Punjab Arms (Amendment) Bill, 2015, Punjab Security of Vulnerable Establishments Bill, 2015, Punjab Maintenance of Public Order (Amendment) Bill, 2015, Punjab Criminal Prosecution Service (Amendment) Bill, 2015, Punjab Sound System (Regulation) Bill, 2015, and Punjab Prohibition of Writing Matters on Walls (Amendment) Bill, 2015.

In the Punjab Maintenance of Public Order(Amendment) Bill, 2015, those involved in supporting, propagating or promoting any terrorist or terrorist activity will be liable to 6 months to 3 years imprisonment and a fine up to Rs 200,000.

Under the Punjab Sound Systems (Regulation) Bill, 2015, no one can use any sound system beyond 10 yards from a public place.
A sentence of six months with a fine of Rs 25,000 to Rs 100,000 can be awarded to the violators.

In the Punjab Prohibition of Writing Matters on Walls (Amendment) Bill, 2015, the offence has been made non-bailable, besides increasing the amount of fine up to Rs 100,000.
Curtsey:The Nation,March 07,2015

Protection of Women against Violence Bill: Good but not good enough?
BY HASSAN NAQVI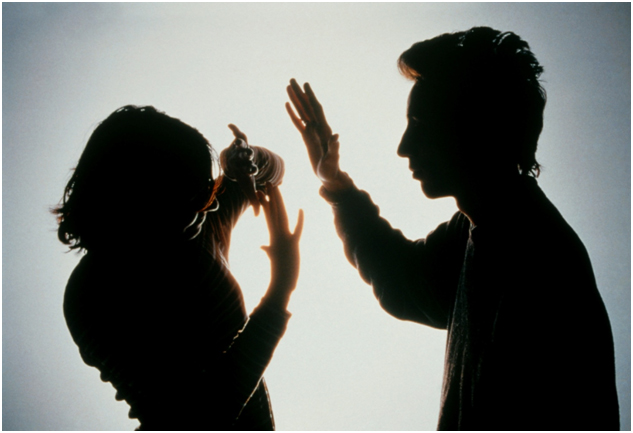 The recently approved Punjab Protection of Women against Violence Bill 2015 has received a mix response from provincial parliamentarians and civil society organisations.
While the chairperson of the stand committee which approved the bill lauds it as an historic landmark, the opposition and civil society members, on other hand, think the bill has left much to be desired.
Talking to Pakistan Today, Social Welfare Standing Committee Chairperson Punjab Assembly Member (MPA) Shuakat Manzoor Cheema termed the bill an important step towards empowering women. The chairperson said that the bill will go a long way in addressing grievances of women of the province as it makes landmark provisions aimed at strengthening women.
Cheema's colleague from the opposition, Dr Nausheen Hamid of Pakistan Tehreek-e-Insaf (PTI), however, feels otherwise. Hamid termed the bill incomplete and said, "The proposed protection law does not consider various forms of physical and non-physical violence as crime. The issue of domestic violence should ideally be seen as a crime against state for it to be an effective deterrence."
She also said that many of the clauses in the bill are unpractical and against the social norms of the society.
The bill has also drawn criticism from many women rights organisations who termed it limited in nature.
Speaking to Pakistan Today, Dina Arham of Shirkat Gah said, "We believe this law will only serve as a band-aid on a gaping wound. By addressing the consequences of violence and not the social evil that underlies it, the government is providing temporary and not permanent solutions."
Women rights organisations in a campaign after the bill was approved by cabinet stressed the need to introduce criminalisation of act of violence.
"A protective law on violence against women, must criminalise domestic violence, a form of violence that is inflicted on thousands of women and girls in Punjab every year. The socio-cultural reality of Pakistan is that institutions of justice do not view violence committed in the home as a public matter and therefore refrain from pursuing legal action," said Ms Arham, a woman rights activist.
Civil Society Organisations which worked closely with the provincial government to draft the original version of domestic violence bill has urged the government to debate the bill at a public hearing so that the opinion of notable lawyers, civil society organisations, including those working for women's rights and persons with expertise on the issue can be taken into account.
Welcoming the initiative, Provincial Commission on the Status of Women Chairperson Fauzia Viqar has hailed the bill.
Talking to Pakistan Today, Viqar said, "The Bill provides for an effective protection system for women survivors of domestic, emotional, psychological and verbal, economic abuse, stalking and cybercrime. It also provides for rescue of women who have been wrongfully confined and filing a case of habeas corpus for such women".
Elaborating the salient features of the proposed law, she said Violence against Women Centres (VAWC) and shelters will be established in all districts under a phased programme. Women will also get protection through residence orders, protection orders and monetary orders that ensure the victim will not only be protected but she will also receive monetary compensation for losses suffered.
"The protection system in the bill is one of its kind and a major improvement over similar institutions where they exist in the South Asian region," said Ms Viqar.
The bill strengthens existing shelters for women and aims to create shelters where there is a need.
Planned Violence against Women Centres will house all related facilitation services under one roof, including police desks for the registration of FIR; a female medico-legal officer of the Health Department for medical examination, dedicated staff along with necessary infrastructure for collection of forensic evidence and a psychologist for psycho-social counselling of women survivors of violence.
"District Women Protection Committees will also be created to monitor violence against women and provide support to women survivors of violence in their districts. It is expected that documentation of cases by the various institutions under this law will help obtain an accurate picture of violence against women and strengthen prevention and protection measures in the province," she added.
The Punjab Commission on the Status of Women chairperson said the bill and protection mechanisms contained within it will be crucial in terms of prevention and protection of women who are subjected to violence at home and outside.
The proposed bill is likely to be tabled in the assembly after the budget session scheduled on June 10.
Earlier, the bill received principle approval on April 16, from Chief Minister Shahbaz Sharif and on May 20, the provincial cabinet gave approval of the bill after which it was tabled at the floor of the house only to be referred to the Standing Committee the same day.
Two domestic violence private member bills were also submitted in the Punjab Assembly. Pakistan Muslim League assembly member Dr Samia Amjad moved bill (2008-2012) but it was rejected. Another bill was submitted in the assembly by PTI MPA Dr Nausheen Hamid on January 17, 2014 but it was also rejected because it was a monetary bill.
Curtsey:Pakistan Today, JUNE 9, 2015


Violence against women: Rights activists urge society
to raise voice collectively
LAHORE: Human rights activists have demanded the government to increase 5 percent intra-provincial education budgets have urged the male dominated society to raise their voices collectively against any kind of violence against women.


In connection with the 16 days long international campaign against the violence on women across the world, a special seminar was held here at the Lahore College for Women University that was organized by the Mumkin Alliance (MA)—an alliance of 25 civil society organizations including Aurat Foundation, MDM, Shirkat Gah, SPO, Action Aid, Simorgh, Home Net, Sarsabz Foundation, NCJP, ASR and CHRE—on Wednesday.


The 16 Days of Activism against Gender Violence is an international campaign originating from the first Women's Global Leadership Institute sponsored by the Center for Women's Global Leadership in 1991.


Different speakers belonging to the MA addressed the seminar. Fauzia Viqar, Chairperson of the Provincial Commission on the Status of Women while adderessing the seminar said that Punjab Government has enforced various laws during 2012 and 2014 to eliminate every type of violence against women (VAW) like domestic violence, sexual harassment at work place and acid throwing incidents from the province effectively. She said that commission was working on cyber-crime against women act to pass from the assembly.


Justice Retired Nasira Javed Iqbal while speaking on the occasion highlighted the various clauses of the constitution of Pakistan 1973 regarding the stoppage of violence against women. She said that the society should raise the voice collectively against the violence.


Strengthen Participatory Organization (SPO) Regional Head Salman Abid called upon the society to joined hands and come forward to refine the society by eliminating the violence against women. He said that attitude of the male dominant society has to play a positive role and in this direction.


The seminar was also addressed by the Head of department of gender studies of the university Dr Sarah Shahed as well as MPA Farzana Butt, Shahzia Shaheen, Somia Yousaf and Nabeela Shaheen.


Separately, Aurat Foundation (AF) has also put a demand to the government to increase 5 percent inter-provincial education budgets overall of the GDP as well as to adopt non-discriminatory education policies which provide qualitative and gender-responsive learning environments, extend outreach and access to children.


According to a press release issued by the AF in connection with the international campaign, over 5.1 million primary school-aged children are out of school in Pakistan–the third highest number of out-of-school children in the world—and 63 percent of them are girls. The foundation said that recently, the Punjab government had passed legislation regarding education for all, and according to it, every child shall have a right to free and compulsory education from class one to ten, non-formal education, vocational education or a combination of all or any of the two as notified by the Government considering the needs, capability and age of the child so as to ensure completion of education or specified education in a school in the neighborhood or the school allocated for the child.


Aurat Foundation also demanded that government should develop a comprehensive education policy for Girls, encompassing primary, secondary and tertiary levels, to enhance their access to quality and continuing education.
Curtsey:Daily Times, November 27, 2014
Rights activists give women bill flak
Meeran Karim

LAHORE
THE Punjab Protection of Women against Violence Bill 2015, which has been introduced in the Punjab Assembly and referred to the Standing Committee on Social Welfare and Bait-ul-Maal, has been widely criticised by women rights activists for not criminalising the offence of domestic violence and only merely strengthening rehabilitation mechanism for female victims.
The bill which was introduced in the Assembly by Law Minister Mujtaba Shuja-ur-Rehman after a lapse of two years and several submissions by female parliamentarians has been faced with widespread criticism over its inability to address the rising pandemic of violence against women in the province.
Activists, including Farida Shaheed, Hina Jilani, and Neelam Hussain slammed the government for not including the recommendations of civil society organisations despite holding various stakeholder consultations on a bill to prevent women from becoming targets of physical and psychological abuse. They have demanded the Punjab Law Department to revisit the bill and called for an audience with the Standing Committee, which is currently reviewing the bill in detail.
Hina Jilani talking on the bill said it was not a domestic violence bill; instead merely a procedural document that lists how battered women should be provided protective services, which doesn't even provide them a way to seek justice. She added that the Punjab government should not pass the bill in the name of a domestic violence bill when it fails to even define domestic violence according to the laws of the land. The bill merely lists modes of providing protection to women who have been abused, however the physical, psychological, economic, and emotional abuse, and act of stalking have not been defined in the bill. There is absolutely no mention of sexual abuse, she added. Meanwhile, the assemblies of Sindh and Balochistan have enacted legislation prior to Punjab on domestic violence which clearly makes violence against women a criminal offence.
Following the Punjab cabinet's decision to officially approve the bill, a delegation of women rights organisations and lawyers who work on human rights based matters submitted their recommendations to the Secretary, Law Department for inclusion in the current bill. A letter recommending the Standing Committee and Social Welfare Department to engage with members of civil society in this regard has also been issued by the Law Department.
Activist Farida Shaheed has said that the government should remove present flaws in the bill and introduce provisions that will make the bill more clear and effective. Neelam Hussain talking to The News stated that the essence of the women protection bill is to provide recourse to battered women after they have been victimised, such as the provision of protection centres and shelter homes. However, our recommendation is for this legislation to introduce effective measures to prevent violence, and further to criminalise the act of domestic violence which remains out of the clauses of Pakistan Penal Code as per the current draft of The Punjab Protection of Women against Violence Bill 2015, she stated.
A copy of the bill available with The News demonstrates the government's willingness to provide protection to women who encounter violence, but simultaneously fails to identify and address the underlying factors leading to men perpetrating violence against women. Legal impunity for acts of violence committed in the confines of a household has allowed police stations throughout Punjab and the rest of the country to ignore demands of female victims and their families to register FIRs against the perpetrators. The bill disproportionately focusing on court trials and rehabilitation of women in crisis centres and Dar-ul-Amaans failed to bring changes to make domestic violence a non-compoundable and cognizable criminal offence with no allowance for dispute settlement and lenient punishments.
The bill also contains various contradictions that complicate the process of seeking justice for women victims. While Section 4 of the bill states that an aggrieved person, or a person authorised by the aggrieved person or the Women Protection Officer may submit a complaint to the court, in contrast Section 21 states otherwise that the Court shall not take cognizance of an offence under this Act except on a complaint of the District Women Protection Officer or a Women Protection Officer thus excluding the victim herself.
Adding to this confusion, Section 2(a) defines an aggrieved person to mean a woman. The common definition of a woman is an adult female. If the bill only covers adults, it raises questions as to how will girls in domestic relationships who suffer violence be covered within the ambit of the law.
Furthermore, the bill defines a dependent child as a child below the age of 12, if a woman has a girl child above that age; she is not dealt with in the bill explicitly. The definitions of violence, emotional, psychological, verbal, economic abuse, and stalking and cyber crimes are also not defined. This leaves the ambit of the Act very vague; an example of this ambiguity is the term economic abuse, which could be economic abuse in the home or in the workplace. It is pertinent to also note here that courts defined as Family Courts in parts of the bill under the Family Courts Act, 1964 cannot take cognizance of offences that exceed the specified punishment in the Code of Criminal Procedure, Chapter XXII for summary trials.
Referring to the powers of Women Protection Officers, the bill gives them broad powers to enter someone's home with or without their permission. These powers ideally should be in line with requirements of due process, moreover by informing the in-charge of a house or place about the rescue operation with reasonable notice, the purpose of this section becomes redundant, which is to provide the woman with immediate protection. Section 19 of the bill also lays the onus of proving that a complaint is not false entirely on the aggrieved person or her authorised representative. This section does not take into account the social realities of life, where if in the period of 90 days, the time for disposal of a complaint, the aggrieved is coerced into taking her complaint back on the basis that it was false, or her family or the defendant claim that she the complaint is false and pressurize her into accepting that as a fact.
In purely simplistic terms, a detailed reading of the bill demonstrates that the bill will only serve to provide shelter and protection of women once they have been subject to brutality.
Curtsey:The News, Friday, June 05, 2015

Our women losing fight for rights

While the whole world is celebrating Mother's week, there is a dire need of recounting women's rights which are being overlooked.
Although, rights of women are protected under the predefined banner of social system and its current rules, she is a victim of physical and sexual abuse, harassment and mental torture, subjection to several atrocious practices of society.
She is still a sufferer of honour killing, wanni and discrimination, no matter how many bills, act and laws are being passed and implemented for the protection of her rights.

Women's rights have gained so much importance that these are surrounded by debates, legal reforms, related media and social behaviour at large.
However, amid all these unselfish efforts of national and international conferences, using electronic and print media resources and unlimited number of active NGOs and organisations working for her welfare, today's woman is a question mark to the world in her fight for the accurate determination of her rights.

Pakistani society is comprised of dual system of civil and shariah law.
Constitution of Pakistan guarantees rights of women and negate the discrimination in any sphere of life, as the basis of constitution is Islam - a religion that has secured the rights of women about 1400 years ago.

But our society is silent over social evils like karokari, sware, badl-e-sulh etc.
These crimes are increasing day by day and Pakistani woman has to face many challenges every day.

Though a lot of measures have taken to secure women rights in a society, a concrete strategy is urgently needed to implement the respective laws at ground level.
Women's success and wellness cannot be satisfied till they get rewarded with their essential rights.

In Pakistan, working women have to face number of problems.
She is subjected to sexual harassment at work place, verbal abuse, gender discrimination and uncomfortable work environment, bullying by seniors and victimisation by bosses and co-workers.
Long working hours, lack of transport facility and absence of day care centers has disturbed the family life of working women.
Maternity leaves are not enough for the working women to leave her child at home and pay full attention towards work.
Resultantly, her family life and work both are disturbed.

Even with all these hurdles, there is some ray of hope for having a section of women fully utilising constitutional and religious rights.
Such women are participating in the development and prosperity of Pakistan.
While fully observing the Islamic behaviour and conduct, they are working along with men in almost all spheres of life.
They have significant participation in military, economy, health, politics, police, foreign services, law, and even in parliament.

Today, we have a number of female lawyers, judges, female court workers, and on the other hand, a large figure of female in police.
But why women in Pakistan are hesitant to report any abuse against them?
There are many laws relating to sexual harassment but majority of women are unaware of this critical situation and some of them who filed it or complained have to go through long and complicated judicial process that mostly left it undecided.
It is a reality that our justice is itself a victim of political hands.
Women who report rape or sexual harassment encounter a series of obstacles.
These includes not only the police, who resist filing their claims and misreport their statement, but also the medico-legal doctors who focus more on their virginity status and lack the experience and training to conduct adequate examination.
They have to suffer more and humiliated instead of getting justice.

Now the need is to take active steps on government level for sensitising the women to be aware about their actual rights as was done during dengue awareness campaign.
First of all, the government should take reasonable steps for increasing maternity leaves.
Working women have to be facilitated by regular transport system.
Reasonable figures of Day Care Centers are needed to be established close to the working place.
The working hours should be restricted between 6am to 7pm.

Role of media is also so vital that it can transform the whole picture from worse to great when it comes to women's rights.
Unnecessary promotion of women to gain more audience is as destructive as making them pose nude in the name of fashion.
There is a big gap that exists between the true teachings of Islam as provided by original sources and its projected image in west and modern civilization, which needs to be filled to ensure women's rights.

We have to reform our system if we claim to stand with the rank of those who are fighting and struggling for the protection of women's rights and condemn violation against them.
Moreover, violation of women's rights, its complications and addresses must be discussed at every level.
Every reasonable measurement and efforts should be taken into consideration to ensure women's honour, her dignity, importance and valuable status of which she should be entitled to in a society.
She must be allowed to raise her voice to governmental and as well at the global level.
The writer can be reached at
dijamalik@me.
kazi_friends@hotmail.
Curtsey:The Nation, May 09, 2015 link: http://nation.com.pk/lahore/09-May-2015/our-women-losing-fight-for-rights


Reinterpreting 'honour killings'
HASAN ZAIDI


THE brutal murder of Farzana Parveen in broad daylight in Lahore and in front of a crowd of apathetic or complicit spectators has justifiably outraged decent folk in Pakistan and around the world.
That the murder was carried out because Farzana had dared to marry against her family's wishes, has also brought to the fore yet again the long-lingering issue of so-called honour killings.
Human rights activists have highlighted once again the apparent scale of the problem and intelligent people wonder where we are headed as a society. Implied in this question and even sometimes stated outright is that society is becoming more regressive, anarchic and violent.
That Pakistani society is becoming more violent there is little doubt. That the writ of the state has eroded and there are troubling issues about the interpretations of Islamic law put forward by the country's Qisas and Diyat laws, which allow murderers to walk free easily, there is also no question. But do incidents of 'honour killings' indicate society is also becoming more regressive as a whole with respect to women?
The argument put forth most often is that the increase in the number of reported 'honour' killings shows clearly that violence against women is rising which indicates that society is becoming more and more intolerant of those breaking tradition.
According to HRCP's figures, compiled from media and police reports and not meant to be exhaustive by any means, 647 women were murdered on the pretext of honour in 2009, 791 in 2010, 943 in 2011, 913 in 2012 and 869 in 2013 (which actually indicates a minor decrease since 2011).
In any case, thousands of women (and men) have been murdered for defying family or social norms over the past decade or two. Some commentators have gone as far as to claim that the space for women is gradually being eroded and linked it to a supposed intrinsic hatred of women in Pakistani society.
The other argument put forth is that this increase in numbers is perhaps simply a result of greater media focus on the issue. That is, whereas such killings happened earlier on the same scale as well, they were simply not reported as much. While it is true that media awareness and reach have increased, at the heart of this theory is the assumption that nothing much else has changed in Pakistan's social fabric.
There are good reasons why both these positions are fundamentally flawed.
Could it be that the increase in the reported number of killings in the name of 'honour' indicates the exact opposite of what both these theories postulate? That, rather than showing society remaining static or regressing, what they show is the weakening of old social structures that previously effectively managed to control women's personal choice, and the greater willingness of women to challenge these structures? The rise in violence against women, and I do believe there has been a rise, is more a result of a crumbling social order lashing out as a last-ditch attempt to assert control, when all other avenues of control have failed.
There are a couple of very good reasons why I am partial to this alternative hypothesis. First and foremost, all the sociological evidence available to us points in the direction that women are increasingly becoming more assertive and empowered rather than becoming more submissive — the rise of nuclear families, the increase in the number of women in the workforce, the number of women in decision-making positions in businesses and politics, the visibility of women in the media, the enhancement of the median age at which they marry, the demand for women's education and yes, even the number of women seeking divorces. There are huge disparities within regions in the country no doubt, but the trends show that public space for women as a whole is expanding rather than decreasing.
The second reason has to do with what I learnt about the nature of conventional wisdom as a journalist. In June 1996, the Herald (where I worked as an editor) carried an investigative cover story about bonded labour in Sindh after a series of cases where human rights activists had freed indentured serfs chained up by feudal landlords in private jails.
The reporters, Hasan Iqbal Jafri and Ali Hassan, had gone in assuming what everyone took as an article of faith at the time: that this form of bonded labour was a carryover from what had existed for centuries. What they discovered was something completely different.
In fact, what the Herald story revealed was that the practice of private jails was a fairly recent phenomenon. Earlier, serfs could not hope to escape the reach of their feudal lords so there was no need to chain them and keep them locked up.
But with the development of road infrastructure and communications as well as the weakening of the power of the old feudal traditions, more and more serfs had the means to escape, and were willing to take the chance to run away and lose their pursuers in cities teeming with migrants.
Their feudal masters thus had taken to physically preventing their escape. Rather than indicating an age-old brutal tradition, the chained-and-jailed bonded labour in fact pointed towards a collapse of the old systems of social control.
There's no doubt that action needs to be taken to prevent incidents of violence against women. But as with bonded labour, the doom and gloom in the media over what such incidents indicate about society may be misplaced.
The writer is a film-maker, journalist and cultural commentator.
Curtsey:DAWN.COM, June 7th, 2014
Pakistani 'Punjabi' Pregnant woman stoned to death by family members in Lahore
https://www.youtube.com/watch?v=606D1clrcjM
<iframe width="854" height="480" src="https://www.youtube.com/embed/606D1clrcjM" frameborder="0" allowfullscreen></iframe>