A peek into Ranjit Singh's Punjab
SYEDA SHEHRBANO KAZIM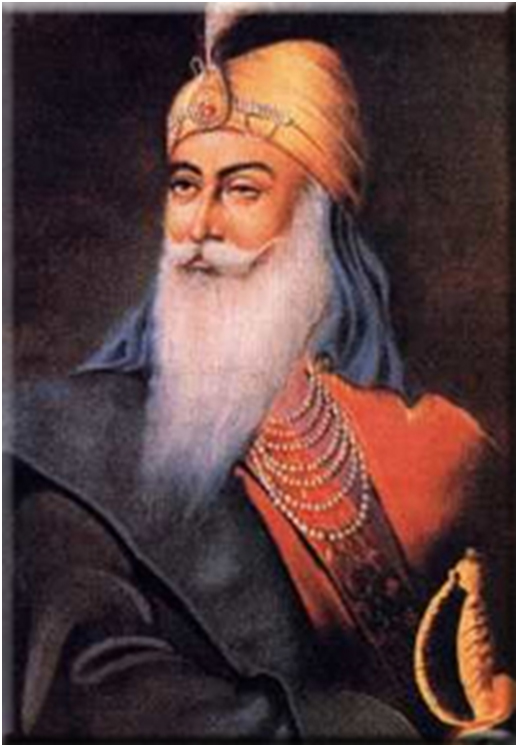 ISLAMABAD: The Asian Study Group (ASG), Islamabad, kicked off the 2014-15 activities with a grand opening event held at and in collaboration with Serena Hotel.
Entitled 'The Resourceful Fakirs' after Fakir S. Aijazuddin's new book the event consisted of a multimedia presentation by the author and of course the signing up of new members.
Video: Maharaja Ranjit Singh History:Khara Sach 22 July 2014


Perveen Malik, President of ASG, took the opportunity to recognise the art and contributions of Indu Mitha. She also shared that it was the 41st year of the Asian Study Group in Islamabad. The event began with a presentation of prizes for last year's Calendar Competition. Peter Heyward, the Australian high commissioner and Patron of the ASG, presented the prizes.
Mr Heyward said: "The ASG is a voluntary non-profit organisation which allows members of the community, both foreign and Pakistani, to learn more about the culture, history, environment, crafts and customs of the region."
He also announced the theme of this year, Diverse Cultural Heritage of Pakistan, around which many of the activities will be centred.
Quoting from Fakir Aijazuddin's poems, Peter Heyward introduced the book and author to the eager audience.
'The Resourceful Fakirs' is the story of three Muslim brothers at a Sikh Court in Lahore. William Dalrymple writes of the book, "The Resourceful Fakirs is a fascinating, original and long overdue study ... in addition to creating memorable pen portraits of the three brothers; Aijazuddin gives one of the best sketches, in print, of life at the heart of Ranjit Singh's inner circle. To date, he has been known mainly as one of Pakistan's most eminent art historians. With this volume he has now become one of Pakistan's most interesting historians and biographers. The Resourceful Fakirs is a remarkable achievement."
Fakir Syed Aijazuddin is a direct descendant of the three brothers of whom he writes. With his access to family-owned documents at the famous Fakir Khana inside Bhatti Gate he has been able to piece together little known details.
The narrative is peppered with intriguing and colourful incidents that delve into the intricacies of internal battles for the throne and anecdotes about the Kohinoor diamond and foreign visitors gracing the Maharaja's court.
Aijazuddin said: "Under Maharaja Ranjit Singh the Punjab was welded for the first and only time in its tumultuous history into a unified kingdom. The Sikh period is probably the most interesting and vibrant 50 years in the history of Punjab. Although Pakistan has very similar boundaries to the Kingdom of Ranjit Singh, the Sikhs - a minority group now in Pakistan - have attracted the attention of far too few Pakistani historians."
Aijazuddin dedicated his book to Khushwant Singh who he calls the doyen of Sikh history and kept his entire presentation anecdotal. His command on both language and subject made the presentation thoroughly enjoyable as the packed hall listened in silence.
Lost Treasures of the Sikh Kingdom BBC Documentary 2014 Full Punjab

The High commissioner of India, Dr T. C. A. Raghavan said: "Maharaja Ranjit Singh is an iconic figure in India and to read about him through the lens of the Fakir brothers is a boon. The book is a wonderfully animated look at the city of Lahore and the Sikh court."
High Commissioner of Britain Philip Barton said: "Aijazuddin has been an exemplary honorary counsel for Britain for some two decades."
Quoting Macnaghten's praise for Fakir Azizuddin, "Fakirji was unique in the world on account of his wisdom, eloquence and was worthy of association with the Sardars on account of his pleasant speech, always speaking for good manners and felicitous characteristics."
He added the heritage has been passed down through generations."
Published in Dawn, October 4th , 2014