Zardari involved in Benazir Bhutto's assassination Pervez Musharraf
Former president Gen (retd) Musharraf has accused PPP co-chairman Asif Ali Zardari of being directly
involved in the assassination of Benazir and Murtaza Bhutto, days after he was accused of being
involved in BB's murder.

On August 31, the ATC in Rawalpindi acquitted five alleged operatives of the outlawed Tehreek-e-
Taliban Pakistan (TTP) for want of evidence over assassination of Benazir in a gun and suicide attack
in Rawalpindi on December 27, 2007.

"The one responsible for all miseries of the Bhutto family as well as the assassination of Benazir and
Murtaza Bhutto, is none other but [Asif Ali] Zardari," Musharraf said in a video message released on
Thursday.

"Zardari did nothing to investigate the murder of Murtaza Bhutto as he enjoyed his stay in the presidency
for five years."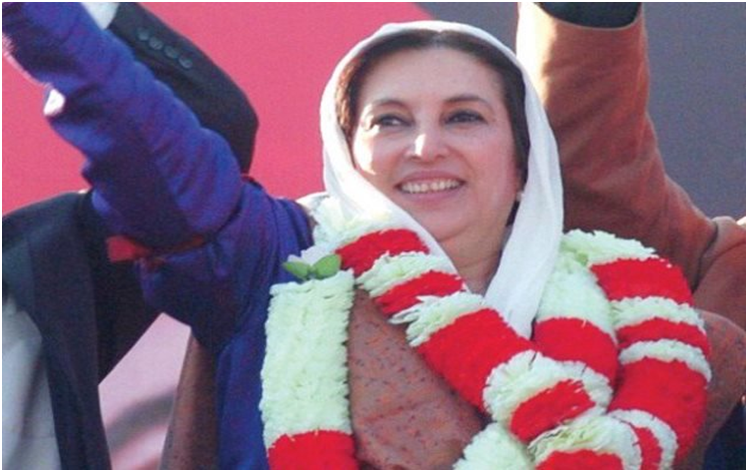 Murtaza was shot dead in 1996 on his way home in Karachi. Benazir was prime minister at the time and
this event brought down her government shortly after. In 2008, Zardari was acquitted of the charges of
ordering the murder.

On Monday, counsel Sardar Latif Khosa filed three separate petitions in the Rawalpindi bench of the
Lahore High Court, challenging the verdict on behalf of Zardari.

The first petition says Musharraf masterminded the conspiracy to kill Benazir. It claims that statement
of American journalist Mark Siegel and foreign ministry's former spokesperson Javed Iqbal Cheema as
well as probes by the Scotland Yard and United Nations are 'concrete evidence' of Musharraf's involvement.

It demands that the ATC's decision to separate Musharraf's case should be declared void and the trial
court should conduct hearing in his absence and award him severe punishment under the Anti-Terrorism
Act (ATA).
Special footage of Benazir Bhutto's death incident shown in Power Play
"Why would Zardari investigate Murtaza Bhutto's murder when he, himself carried out the assassination,"
Musharraf asked. "It should always be analysed as to who benefited from a murder," he said. "I was in
total loss following the assassination, while only one man earned the benefits, the one who murdered him."

He added that Benazir was killed by Beitullah Mehsud and his accomplices, saying "the executor used him
to carryout the murder".

It should be investigated, the former army chief said, as to who killed Khalid Shehenshah, the person who
was supposed to provide security to Benazir.

"It also needs to be probed who made a hatch out of the bulletproof vehicle which was carrying Benazir,
he said. "Only one person is capable of [plotting the assassination], and that person is Asif Ali Zardari."
Benazir Bhutto WAS Shot in the Head before the Blast!!!!
He added: He [Zardari] should be caught and probed," he said, urging Aseefa, Bilawal and Bakhtawar
Bhutto to understand the logic that his statement holds.
Source:The Express Tribune/tribune.com.pk, Published: September 21, 2017
Send email to nazeerkahut@punjabics.com with questions, comment or suggestions
Punjabics is a literary, non-profit and non-Political, non-affiliated organization
Punjabics.com @ Copyright 2008 - 2018 Punjabics.Com All Rights Reserved
Website Design & SEO by Webpagetime.com