Trump ,Modi call on Pakistan to stem terrorist attacks
By Reuters
Published: June 27, 2017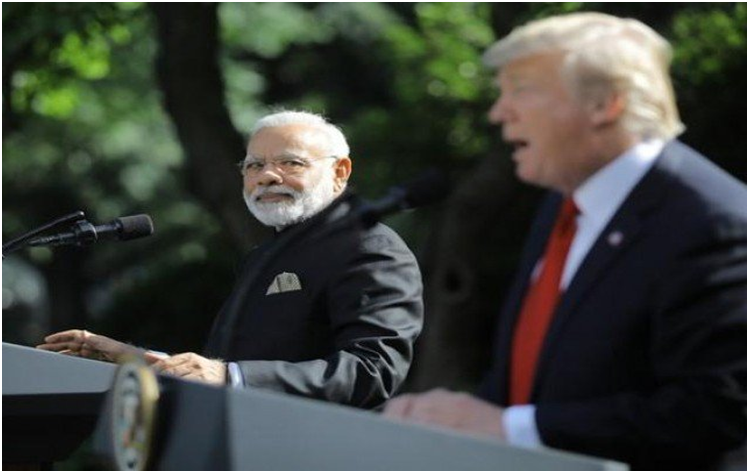 President Donald Trump holds a joint news conference with Indian Prime Minister Narendra Modi in the Rose Garden of the White
House in Washington. PHOTO: REUTERS
WASHINGTON: President Donald Trump and Indian Prime Minister Narendra Modi on Monday called on
Pakistan to ensure that its territory is not used to launch attacks on other countries, the White House
said in a statement.

The two leaders, who held a meeting at the White House on Monday, also "called on all nations to resolve
territorial and maritime disputes peacefully and in accordance with international law," the statement said.

US President Donald Trump and Indian Prime Minister Narendra Modi called North Korea's pursuit of
nuclear and ballistic missile programmes a "grave threat" to global peace, the White House said in a
statement after a meeting of the two leaders on Monday.

Trump and Modi pledged to work together to counter North Korea's "weapons of mass destruction"
programs and vowed to hold "all parties" that support these programs accountable, the White House
statement said.

India's leader is in the US for his first meeting with President Donald Trump, seeking to build on growing
ties between the world's two largest democracies and move beyond disagreements over climate change.

Relations between New Delhi and Washington warmed under Trump's predecessor Barack Obama as
India sought greater foreign investment and trade ties with Western nations.

The Express Tribune: Published: June 27, 2017
Pakistan-US ties
Editorial
June 29, 2017
THE devastating attacks in Parachinar and Quetta have bloodily underlined an inarguable reality: Pakistan
needs the support of its allies and friends in the fight against militancy.

Unhappily, as the administration of US President Donald Trump debates its strategy in Afghanistan, there
are signs that the US is preparing to revive its 'do more' mantra and willing to consider troubling actions
against this country.

That would be a mistake. For more than a decade and a half, since the start of the US-led war in
Afghanistan, the US has viewed relations with Pakistan through an Afghan prism.

Whether money has flowed to Pakistan or assistance has been sought of it, much of what the US has done
has been linked to its quest to defeat the Afghan Taliban or degrade their strength.

ADVERTISEMENT
To be sure, Pakistan's own policy choices and perception of its security interests have been flawed at times.

But Afghanistan has not been, is not and will not be unstable fundamentally because of Pakistani security
policy choices. The Taliban are strong and Kabul weak for reasons that are mostly intrinsic to Afghanistan.

The foolhardiness of a get-tough approach towards Pakistan can be gauged by two questions: who is
advocating it and what can it achieve?

Unsurprisingly, the most ardent advocates of this get-tough US approach are strategists and policymakers
who are perennially hostile to Pakistan and advocate for India as a hegemonic power in the region.

But if the bilateral Pak-US relationship is used by the US to try and rebalance power in South Asia, it will
surely only exacerbate Pakistan's security concerns and increase the risk of conflict in the region.

Moreover, it is not clear what such a policy can realistically achieve on Afghanistan. Across administrations,
the US has articulated a similar desired outcome in Afghanistan: eroding the Taliban threat to the extent
that Kabul can negotiate a political settlement favourable to the current dispensation.

But the US has also visibly struggled with the idea of a peace settlement with the Taliban.

So could getting tough on Pakistan just be a slippery slope towards trying to militarily defeat the Taliban in
Afghanistan, the real, unstated goal of the US?

Therein lies a further problem: suspicion of US motives by regional powers other than India and concern
that the US is fundamentally on the wrong course in Afghanistan.

Complicated as the Pak-US relationship is, the US ought to recognise that Pakistan is locked in a long-term
fight against militancy — a fight that aligns with US interests — and that Pakistan, a country of 200 million
with a growing economy, is an important country to maintain relations with in its own right.

Reviving the 'do more' mantra runs the risk of Pakistani policymakers saying 'no more' in response — an
outcome that can and should be avoided.

Published in Dawn, June 29th, 2017
#WORLD NEWS
JUNE 20, 2017
US,India sign agreement to share military assests,bases
By Reuters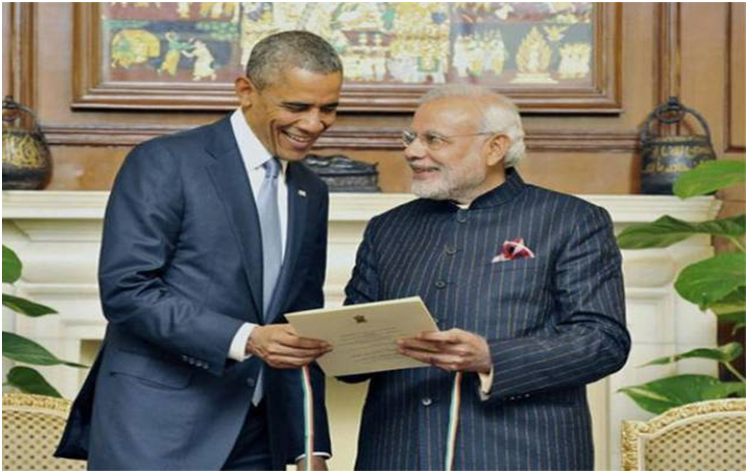 The US military has made clear it wants to do more with India, especially in countering China. PHOTO: REUTERS
The United States and India signed an agreement on Monday governing the use of each other's land, air
and naval bases for repair and resupply, a step toward building defense ties as they seek to counter the
growing maritime assertiveness of China.

The agreement, a relatively mundane one concerning day-to-day military logistics, is nonetheless a
milestone in the US-India defense relationship because of the outsized political importance it had taken
on in India, where it had touched on domestic sensitivities, experts said.

The signing of the agreement will "make the logistics of joint operations so much easier and so much
more efficient," US Defense Secretary Ash Carter said in a news briefing with Indian Defence Minister
Manohar Parrikar on Monday.

The agreement will allow the Indian and US navies to have an easier time supporting each other in joint
operations and exercises and when providing humanitarian assistance, Parrikar said.

Washington's desire for deeper security cooperation with India had been complicated without the signing
of the logistics agreement as well as two other pacts that would allow for secure communications and the
exchange of nautical and other data. The agreements are considered routine between the United States
and its other defense partners.

But India has had concerns such an agreement would commit it to hosting US troops at its bases, or draw
it into a military alliance with the United States and undermine its traditional autonomy. Carter and
Parrikar reached an agreement "in principle" in April, but had yet to finalise the details.

Carter has made closer military ties with India a priority, and established a special unit within the Pentagon
last year to promote cooperation with that country. Parrikar's visit to Washington this week marks the sixth
interaction between the two top defense officials.

The signing of the logistics agreement indicates the priority the government of Prime Minister Narendra
Modi places on a closer defense relationship with the United States, said Benjamin Schwartz, until last year
the India country director at the Pentagon.

"For years, there has been tremendous misinformation put out into the Indian press about these agreements,"
said Schwartz, now with the US-India Business Council, which promotes trade ties between the two countries.

"What the signing of this shows is that the Modi government is willing to take and suffer the short-term
political criticism of signing these things for the longer-term benefit of building the defense relationship with
the United States."

Both Carter and Parrikar went to pains on Monday to make clear that the logistics agreement did not allow
for basing of US troops in India. "It's not a basing agreement of any kind," Carter said.

The debate over the logistics agreement had served as a vehicle for the distrust some of India's political
class has toward the United States, said Shane Mason, a research associate at the Stimson Center. The
United States had previously imposed sanctions on India related to its 1998 nuclear test, although the
sanctions were eased later.

"From the US perspective this was kind of a low hanging fruit," Mason said. "We have logistic support
agreements with many, many other countries and in most cases it's a relatively uncontroversial thing."

The US military has made clear it wants to do more with India, especially in countering China, which US
officials say is risking stoking conflict through its claims in the South China Sea, a vital trade waterway.

Without naming China, both Carter and Parrikar mentioned the importance of the free flow of trade to both
countries. "India and the United States have a shared interest in freedom of navigation and overflight and
unimpeded commerce as part of rule-based order in (the) Indo-Pacific," Parrikar said.

THE EXPRESS TRUBUNE, Published: August 30, 2016
Lockheed Martin agrees to build F-16 fighter jets in India
AFP
June 19, 2017
Lockheed Martin has agreed to jointly build F-16 fighter planes equipped with new-generation electronics
in India with Tata Advanced Systems Ltd, both companies said on Monday.

The fighters are of the Block 70 type, "the newest and most technologically advanced F-16 ever", they said.

"The F-16 Block 70 is ideally suited to meet the Indian Air Force's single-engine fighter needs and this
unmatched US-Indian industry partnership directly supports India's initiative to develop private aerospace
and defense manufacturing capacity in India," said the statement, released on the Paris air show's opening
day.

The Indian air force does not currently use F-16s, but industry experts say that local production would be a
strong argument in favour of the US plane against its rivals, including French company Dassault's Rafale,
in future procurement decisions.

India in 2016 agreed to buy 36 Rafale combat planes for around $8.9 billion.

Accompanying that deal was a partnership agreement between Dassault and India's Reliance Group and a
promise by Dassault to invest about half of the value of the contract in India.

The French company recently said it was in talks for India to buy at least 50 more.

India, the world's top defence importer, is conducting a $100-billion upgrade of its Soviet-era military
hardware, facing border disputes with its northern and western neighbours, China and Pakistan.

Indian Prime Minister Narendra Modi has moved to reduce India's reliance on expensive imports and called
for the manufacturing of defence equipment locally.

Modi's government has raised the limit on foreign investment in the defence sector and encouraged tie-ups
between foreign and local companies.

The announcement comes a week before Modi visits Washington for talks with US President Donald Trump,
who has been putting pressure on American companies to keep production at home.

The multi-role F-16 has been in production since 1978, with Lockheed so far producing a total of 4,500 units
of the aircraft of which 3,200 are currently in service.

Tata Advanced Systems Ltd, a subsidiary of Tata Sons, already runs manufacturing partnerships with several
global players, including Boeing, Airbus and Sikorsky.


Source:The Express Tribune:
Pakistan takes dim view of India-US logistic exchange pact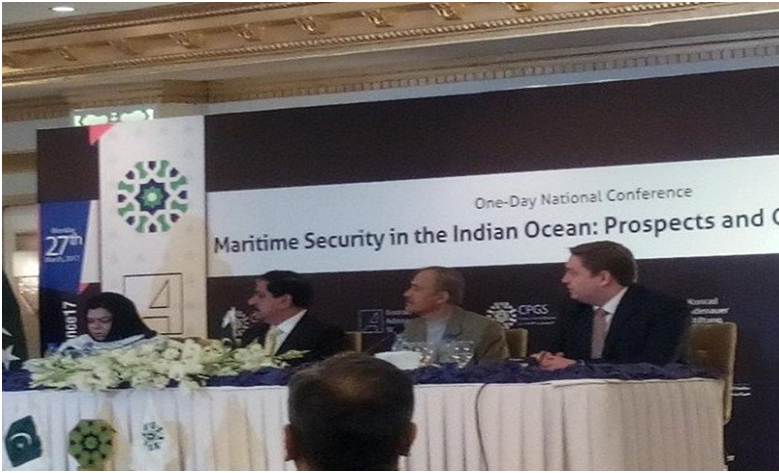 The maritime security conference was held in Islamabad on Monday. PHOTO COURTESY: TWITTER/@RajaAsadAzad
ISLAMABAD: Pakistan has voiced serious concerns over the growing strategic partnership between India and
the United States, saying the 'logistic exchange pact' between the two countries had put the vision of 'Asia
Century' under jeopardy.

In August last year, India and the US signed an agreement governing the use of each other's land, air and
naval bases for repair and resupply, a step toward building defense ties as they seek to counter the growing
maritime assertiveness of China.

"Inter-state tensions in the region and significant investments in blue water navies by countries like India
have brought oceans into focus as sensitive security space," National Security Adviser Lt Gen (retd) Nasser
Khan Janjua told the national maritime

He said the vision of 'Asia Century' was under stress because "security architecture and strategic stability of
the region had come under stress."

"India and the US have carved out space to preposition themselves on this ocean. India is being propped up
as a counter-weight to China through geo-political, economic and military moves."

'Maritime Security in the Indian Ocean: Challenges and Prospects for Pakistan' was jointly organised by Centre
for Pakistan and Gulf Studies (CPGS), Konrad Adenauer Stiftung (KAS), and National Centre for Maritime
Policy Research (NCMPR).
The conference was held to analyse the challenges in the realm of maritime security emanating from
militarisation and nuclearisation of Indian Ocean and power projection by states maintaining presence in the
area, emerging alliances in the region and threats to CPEC, in additional to non-traditional challenges like
terrorism, piracy, food security and environmental concerns.

Unveiling the recommendations of the conference, President CPGS Sehar Kamran said fulfillment of the vision
of 'Asian Century' needs a focus on 3Cs – connectivity, cooperation, and communication.

The recommendations placed special emphasis on the development and modernisation of Pakistan Navy for
being the guardians of the maritime boundaries. "Pakistan should increase and modernise its naval fleet, and
pursue technological advancements in sea-based deterrents to ensure an assured second strike capability,
especially in the context of the growing threats by the belligerent India."

Federal Minister for Defence Production Rana Tanveer Hussain said "there is no surprise that our competitors
are opposed to the China-Pakistan Economic Corridor (CPEC), and are already seeking to sabotage it."

"It is of the utmost importance, therefore, we should be fully prepared to deal with any and all challenges that
may arise as these opportunities unfold, not the least in the maritime arena."

Former deputy chief of naval staff Vice Admiral (retd) Iftikhar Ahmed said, "If we have the requisite
infrastructure and enabling environment at Gwadar and the region, Gwadar will surely emerge as the economic
hub of the region." He stressed that Iranian port Chahbahar posed no challenge to Gwadar and the two could
compliment each other.

Other speakers called for a broad based national maritime policy, modernisation of navy, and expansion of
diplomatic engagement with the littoral states of the Afro-Asian Ocean Region (more commonly known as
Indian Ocean) for peace and security. They also called for capitalising on the opportunities created by CPEC.


THE EXPRESS TRIBUNE: By Our Correspondent

Published: March 27, 2017
Exclusive: Trump administration eyes hardening line toward Pakistan
Phil Stewart and Idrees Ali

WASHINGTON (Reuters) - President Donald Trump's administration is exploring hardening its approach toward
Pakistan to crack down on Pakistan-based militants launching attacks in neighboring Afghanistan, two U.S.
officials tell Reuters.

Potential Trump administration responses being discussed include expanding U.S. drone strikes, redirecting or
withholding some aid to Pakistan and perhaps eventually downgrading Pakistan's status as a major non-NATO
ally, the two officials said, speaking on condition of anonymity.

Other U.S. officials are skeptical of the prospects for success, arguing that years of previous U.S. efforts to
curb Pakistan's support for militant groups have failed, and that already strengthening U.S. ties to India,
Pakistan's arch-enemy, undermine chances of a breakthrough with Islamabad.

U.S. officials say generally they seek greater cooperation with Pakistan, not a rupture in ties, once the
administration finishes a regional review, due by mid-July, of the strategy guiding the 16-year-old war in
Afghanistan.

The discussions include officials from across the Trump administration, including the White House and the
Defense Department, both of which declined comment on the review before its completion.

Precise actions have yet to be decided.

But Pakistan's embassy in Washington warned against "scapegoating" Pakistan to explain the stalemate in
Afghanistan, pointing instead to Afghanistan's own troubled internal dynamics. It also noted past Pakistani
efforts to battle militants and expressed willingness to work with the United States and Afghanistan on
border management.

"Singling out Pakistan and pinning the entire blame on Pakistan for the situation in Afghanistan is neither
fair nor accurate, nor is it borne out by the ground realities," said Abid Saeed, press minister at the embassy.

A PAKISTAN STRATEGY

Experts on America's longest war argue that militant safe havens in Pakistan have allowed Taliban-linked
insurgents a place to plot deadly strikes in Afghanistan and regroup after ground offensives.

Although long mindful of Pakistan, the Trump administration in recent weeks has put more emphasis on the
relationship with Islamabad in discussions as it hammers out a regional strategy to be presented to Trump,
who took office in late January, one official said.

"We've never really fully articulated what our strategy towards Pakistan is. The strategy will more clearly
say what we want from Pakistan specifically," the U.S. official said, speaking on condition of anonymity.

Other U.S. officials question whether any mix of carrots and sticks can get Islamabad to change its behavior.
At the end of the day, Washington needs a partner, even if an imperfect one, in nuclear-armed Pakistan,
they say.

The United States is again poised to deploy thousands more troops in Afghanistan, an acknowledgment that
U.S.-backed forces are not winning and Taliban militants are resurgent.

Without more pressure on militants within Pakistan who target Afghanistan, experts say additional U.S. troop
deployments will fail to meet their ultimate objective: to pressure the Taliban to eventually negotiate peace.

"I believe there will be a much harder U.S. line on Pakistan going forward than there has been in the past,"
Hamdullah Mohib, the Afghan ambassador to the United States, told Reuters, without citing specific measures
under review.

Kabul has long been critical of Pakistan's role in Afghanistan.

Pakistan fiercely denies allowing any militants safe haven on its territory. It bristles at U.S. claims that
Pakistan's spy agency, the Inter-Services Intelligence (ISI) directorate, has ties to Haqqani network militants
blamed for some of the deadliest attacks in Afghanistan.

A senior Pakistani government source, speaking on condition of anonymity, doubted the Trump administration
would press too hard, saying: "They don't want to push Pakistan to abandon their war against terrorism."

Pakistani officials point towards the toll militancy has taken on the country. Since 2003, almost 22,000
civilians and nearly 7,000 Pakistani security forces have been killed as a result of militancy, according to the
South Asia Terrorism Portal, which tracks violence.

But the Pentagon, in a report to Congress released on Tuesday, explicitly accused elements of Pakistan's
government of supporting Afghanistan-focused militant groups, including the Taliban and Haqqani Network,
who it said retained "freedom of action" within Pakistan.

It called Pakistan "the most influential external actor affecting Afghan stability."

IS PAKISTAN AN ALLY?

Pakistan won the status as a major non-NATO ally in 2004 from the George Bush administration, in what
was at the time seen in part as recognition of its importance in the U.S. battle against al Qaeda and Taliban
insurgents.

The status is mainly symbolic, allowing limited benefits such as giving Pakistan faster access to surplus U.S.
military hardware. Yanking the title would be seen by Pakistan as a major blow.

Some U.S. officials and experts on the region scoff at the title. "Pakistan is not an ally. It's not North Korea
or Iran. But it's not an ally," said Bruce Riedel, a Pakistan expert at the Brookings Institution think tank.

Lisa Curtis, prior to becoming senior director for South and Central Asia at the National Security Council,
co-authored a report with Husain Haqqani, Pakistan's former ambassador to Washington, in which they
recommended the Trump administration warn Pakistan the status could be revoked in six months.

"Thinking of Pakistan as an ally will continue to create problems for the next administration as it did for the
last one," said the February report, published by the conservative Hudson Institute think tank.

It was unclear how seriously the Trump administration was considering the proposal.

The growing danger to Afghanistan from suspected Pakistan-based militants was underscored by a
devastating May 31 truck bomb that killed more than 80 people and wounded 460 in Kabul.

Afghanistan's main intelligence agency said the attack - one of the deadliest in memory in the Afghan
capital - had been carried out by the Haqqani network with assistance from Pakistan, a charge Islamabad
denies.

Washington believes the strikes appeared to be the work of the Haqqani network, U.S. officials told Reuters.

U.S. frustration over the Haqqani's presence in Pakistan has been building for years. The United States
designated the Haqqani network as a terrorist organization in 2012. U.S. Navy Admiral Mike Mullen, then
the top U.S. military officer, told Congress in 2011 that the Haqqani network was a "veritable arm" of the
ISI.

Any U.S. pivot in its approach would be sharply different than the one taken at the start of the Obama
administration, when U.S. officials sought to court Pakistani leaders, including Army chief General Ashfaq
Kayani.

David Sedney, who served as Obama's deputy assistant secretary of defense for Afghanistan, Pakistan and
Central Asia from 2009 to 2013, said the attempt to turn Islamabad into a strategic partner was a "disaster."

"It didn't affect Pakistan's behavior one bit. In fact, I would argue it made Pakistan's behavior worse,"
Sedney said.

MORE DRONES, CASH CUT-OFF

Pakistan has received more than $33 billion in U.S. assistance since 2002, including more than $14 billion
in so-called Coalition Support Funds (CSF), a U.S. Defense Department program to reimburse allies that
have incurred costs in supporting counter-insurgency operations.

Last year, the Pentagon decided not to pay Pakistan $300 million in CSF funding after then-U.S. Secretary
of Defense Ash Carter declined to sign authorization that Pakistan was taking adequate action against the
Haqqani network.

U.S. officials said the Trump administration was discussing withholding at least some assistance to Pakistan.
Curtis' report singled out the aid as a target.

But U.S. aid cuts could cede even more influence to China, which already has committed nearly $60 billion
in investments in Pakistan.

Another option under review is broadening a drone campaign to penetrate deeper into Pakistan to target
Haqqani fighters and other militants blamed for attacks in Afghanistan, U.S. officials and a Pakistan expert
said.

"Now the Americans (will be) saying, you aren't taking out our enemies, so therefore we are taking them
out ourselves," said the Pakistan expert, who declined to be identified.

Pakistan's army chief of staff last week criticized "unilateral actions" such as drone strikes as "counter-
productive and against (the) spirit of ongoing cooperation and intelligence sharing being diligently
undertaken by Pakistan."


Additional reporting by Josh Smith in Kabul, Drazen Jorgic in Islamabad and John Walcott in Washington; Editing by
Yara Bayoumy and Howard Goller
Read this report at source: http://www.reuters.com/article/us-usa-pakistan-exclusive-idUSKBN19B0C8
Trump wants Pakistan's 'paradoxical' policies to change: NSA
Anwar Iqbal
August 06, 2017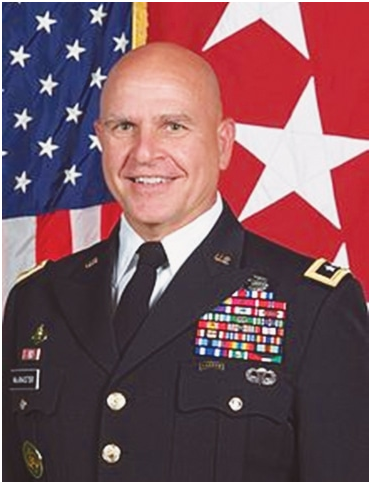 Gen H. R. McMaster defends the American president's strategy on winning the war in Afghanistan by giving unrestricted powers
to the US military based in the war-torn country.
WASHINGTON: US National Security Adviser Gen H.R. McMaster said on Saturday that President
Donald Trump wants Pakistan to change its 'paradoxical' policy of supporting the militants who
are causing the country great losses.

In an interview to a conservative radio host, Hugh Hewitt, Mr McMaster also defended President
Trump's strategy on winning the war in Afghanistan by giving unrestricted powers to the US
military based in the war-torn country.

US officials have often accused Pakistan of helping the militants, a charge Islamabad vehemently
denies, but this marks the first time that the allegation has been attributed to President Trump.

"The president has also made clear that we need to see a change in behaviour of those in the
region, which includes those who are providing safe haven and support bases for the Taliban,
Haqqani Network and others," Mr McMaster said.

"This is Pakistan in particular that we want to really see a change in and a reduction of their
support for these groups. I mean, this is of course, you know, a very paradoxical situation where
Pakistan is taking great losses. They have fought very hard against these groups, but they've
done so really only selectively," he added.

Commenting on Mr Trump's decision to win the Afghan war, Gen McMaster said: The president
has said that, "He does not want to place restrictions on the military that undermine our ability
to win battles in combat."

"He has lifted those restrictions, and you're beginning to see the payoff of that — as well."

The US media reported earlier this week that in a July 19 meeting at the White House, President
Trump berated his generals for not winning the war in Afghanistan and for allowing it to continue
for more than 16 years.

He also criticised a team of national security consultants tasked with crafting a new winning
strategy for Afghanistan for failing to do so.

At the same meeting, President Trump also "repeatedly suggested" to his senior military advisers
that they should replace Gen John Nicholson, the commander of US and Nato forces in Afghanistan,
with a new general who could win the war.

But Gen McMaster seems to disagree with this suggestion. Asked if he had confidence in Gen
Nicholson, he said: "Of course. I've known him for many years. I can't imagine a more capable
commander on any mission."

Although the White House has not announced a comprehensive strategy on Afghanistan yet, Mr
McMaster said "the president's already made some important decisions on Afghanistan".

He said Mr Trump does not necessarily want to telegraph his intentions but "you've heard in pieces"
the strategy that he wants to implement in Afghanistan. "What we're endeavouring to do is pull this
all together in a regional strategy that makes sense," he said.

President Trump has authorised the Pentagon to take the lead on military decisions in Afghanistan,
although he formed a separate team of experts to form the new Afghan policy.

Gen McMaster defended the campaign in Afghanistan, arguing they had seen "tremendous" success
in the country.

"There's a tremendously successful campaign going on with Afghan forces in the lead. It's an
unreported campaign in Nangarhar Province of Afghanistan," Mr McMaster said.

He said Mr Trump disagrees with the Obama administration's strategy of announcing everything,
from US deaths in Afghanistan to the deadlines for sending in or pulling out American troops from
there.

"And so the president has said, 'that is not the way to fight a war. It never has been'. This is an
invention of recent years," Mr McMaster said.

Published in Dawn, August 6th, 2017
Trump-Modi joint statement takes Pakistan to task

Varghese K. George
WASHINGTON,JUNE 27, 2017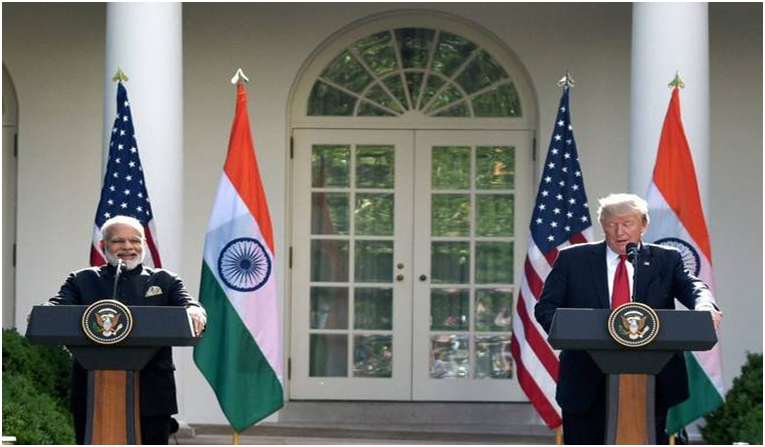 Prime Minister Narendra Modi and U.S. President Donald Trump give out a joint statement after their meeting at White House, in
Washington DC, USA on Tuesday.
The joint statement goes beyond the usual American position while pulling up Pakistan and
echoes Indian concerns regarding the Chinese-led Belt and Road initiative.

A joint statement by United States President Donald Trump and Prime Minister Narendra Modi on Monday
after their first meeting made terrorism the cornerstone of mutual cooperation between the two countries.
The statement went beyond the usual American position - it pulled up Pakistan and echoed India's concerns
over China's Belt and Road initiative.

Dealing with North Korea is now a component of India-U.S. cooperation, and the statement obliquely blamed
China and Pakistan in this context. "The leaders pledged to work together to counter the DPRK's weapons
of mass destruction programs, including by holding accountable all parties that support these programs,"
the statement said. Pakistan has helped the DPRKdevelop its nuclear capability and the Trump administration
wants China to increase pressure on its neighbour to mend its behavior.

"…given that this was a first meeting, it's a strong start, and signals a lot of continuity on key issues. (And
yes, that's good)," Joshua White, former White House official during Barack Obama's presidency, said on
Twitter, offering a series of comments on the various aspects of the statement, which was issued after both
leaders spent nearly four hours together. Of this, Mr. Trump and Mr. Modi spent 40 minutes on a one-on-
one. They read out individual statements before cameras before a reception and dinner at the White House.
During those hours, they hugged at least thrice.

"The leaders called on Pakistan to ensure that its territory is not used to launch terrorist attacks on other
countries. They further called on Pakistan to expeditiously bring to justice the perpetrators of the 26/11
Mumbai, Pathankot, and other cross-border terrorist attacks perpetrated by Pakistan based groups," said
the joint statement. "The leaders stressed that terrorism is a global scourge that must be fought and
terrorist safe havens rooted out in every part of the world."

This paragraph is "explicit and clearly suggests that Pak is culpable for allowing a permissive environment
for militants," said Mr. White. "Further, it indicates that the U.S. agrees with the Indian view that there
has been a series of "cross-border" attacks from Pak-based groups."

The statement said, "The leaders also affirmed their support for a U.N. Comprehensive Convention on
International Terrorism that will advance and strengthen the framework for global cooperation and reinforce
the message that no cause or grievance justifies terrorism."

Mr. White recalled that the "Obama admin was very reluctant to endorse" it.

Mr. Trump and Mr. Modi pledged to work together to prevent proliferation of weapons of mass destruction
and their delivery systems and to deny access to such weapons by terrorists and non-state actors.

Both countries "plan to undertake a comprehensive review of trade relations with the goal of expediting
regulatory processes… and increasing market access in areas such as agriculture, information technology,
and manufactured goods and services," taking into account long pending American concerns about market
access in India.

Echoing Indian position on Belt and Road Initiative

The joint statement said the leaders supported "bolstering regional economic connectivity through the
transparent development of infrastructure and the use of responsible debt financing practices, while
ensuring respect for sovereignty and territorial integrity, the rule of law, and the environment," which
echoes India's position on China's Belt and Road Initiative.

India had abstained from the recent Belt and Road Forum, citing sovereignty concerns as the project passes
through parts of Jammu and Kashmir that are under occupation. India had also pointed out that the financing
of the project could turn out to be unviable.

The paragraphs appeared in the section that discussed Indian and U.S common interests in Asia Pacific. The
statement said the leaders "reiterate the importance of respecting freedom of navigation, overflight, and
commerce throughout the region" and called up upon "all nations to resolve territorial and maritime disputes
peacefully and in accordance with international law."

The statement noted that America is now offering the Sea Guardian Unmanned Aerial Systems for sale to
India, taking forward an initiate of the Obama administration. This "would enhance India's capabilities and
promote shared security interests," the leaders said. Lauding the upcoming MALABAR naval exercise, "the
leaders determined to expand their engagements on shared maritime objectives and to explore new
exercises." Signalling continuity with another Obama era policy, the U.S "expressed strong support for
India's early membership" in the Nuclear Suppliers Group, the Wassenaar Arrangement, and the Australia
Group.

President Trump reaffirmed the U.S. support for India's permanent membership on a reformed U.N. Security
Council also, the statement said.

"Overall I think this is a strong joint statement," said Mr. White. "I'm sure some things were left on cutting
room floor — eg, specific mention of H-1B,......or more explicit statements about market access... or a
clearer pathway for US-India defense coop or agreements. ... or clearer language about climate-related
energy cooperation... or more on India's role in combatting ISIS," he said.

US desire to win Afghan war increases pressure on Pakistan
Anwar Iqbal
August 07, 2017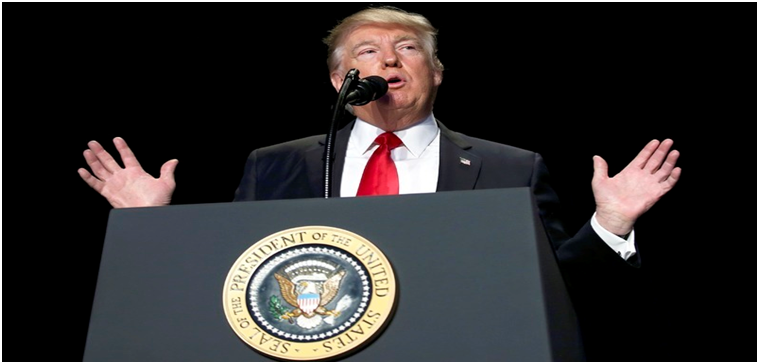 US President Donald Trump delivers remarks at the National Prayer Breakfast in Washington. —Reuters/File
WASHINGTON: The new emphasis in Washington on the need for Pakistan to do more against militants is
linked to the Trump administration's desire to win the Afghan war.

Usually on weekends the United States media focuses on human interest stories, but this weekend there
are almost a dozen reports explaining how the administration wants to win the war.

In interviews to media outlets, current and former US officials talked about how President Donald Trump
was "deeply frustrated" with the lack of options to win the 16-year-old war.

In official and unofficial explanations for this stalemate, Pakistan is almost always blamed for preventing
the US from winning the war.

The argument is that the militants flee to Pakistan whenever they come under attack in Afghanistan,
recuperate, rearm and then return to Afghanistan to fight US and Afghan forces. They also argue that the
war can be won if Pakistan stops the militants from doing so.

On this issue, there appears a rare consensus within the Trump team and between the administration and
Congress: Pakistan must stop the alleged cross-border attacks into Afghanistan or face the consequences.

Both the administration and the Congress also ignore Pakistan's strong denial of these allegations.

Islamabad not only rejects these claims as incorrect, but also points out that Pakistan is the biggest
victim of terrorism.

The first warning of the changing mood in Washington came from Congress where the House of Represen-
tatives adopted three consecutive resolutions late last month, conditioning hundreds of millions of
reimbursements to Pakistan taking action against the Afghan Haqqani network and other militants.

Then last week, the US Senate joined the house in urging the administration to use a carrot-and-stick
policy to persuade Pakistan to act against the alleged militant safe havens in the Federally Administered
Tribal Areas.

On Saturday, US National Security Adviser Gen H.R. McMaster said in a radio show that President Trump
was also frustrated with this situation and wanted Pakistan to stop its allegedly "paradoxical" policies of
fighting the militants within its borders but allowing them to operate across the border.

Fresh appointments
Recent changes in the White House are likely to further increase the pressure on Pakistan. The White
House national security team is already headed by a general, McMaster, who has served in Afghanistan
and shares the dominant view in Washington that Pakistan's reluctance to deal with the Afghan Taliban
prevents the US from winning the war.

And now he has a boss who also shares this view: the new White House chief of staff John Kelly, a
retired four-star Marine general sworn in last Monday.

Commenting on his appointment last week, a US newspaper noted that Gen Kelly was not only a
respected veteran of the Persian Gulf and Iraq wars, he "also knows the personal losses of war all too
well — his own son — 1st Lt Robert Kelly — was killed in Afghanistan in 2010".

In one of his first statements, Mr Kelly assured Mr McMaster, a serving general, that he would have a
free hand to make the new Afghan policy. While he has been brought in to instil discipline in a White
House plagued by leaks and infighting, reports in the US media suggest that he would also strongly
support efforts to win the Afghan war.

Since he enjoys a strong backing of his boss, President Trump, he will face little hindrance. In a tweet
last Friday, Mr Trump called Gen Kelly "a true star of my administration… a great American and a
great leader".

Published in Dawn, August 7th, 2017
Young Pakistan military officers oppose terrorism,
says US expert
Anwar Iqbal
July 24, 2017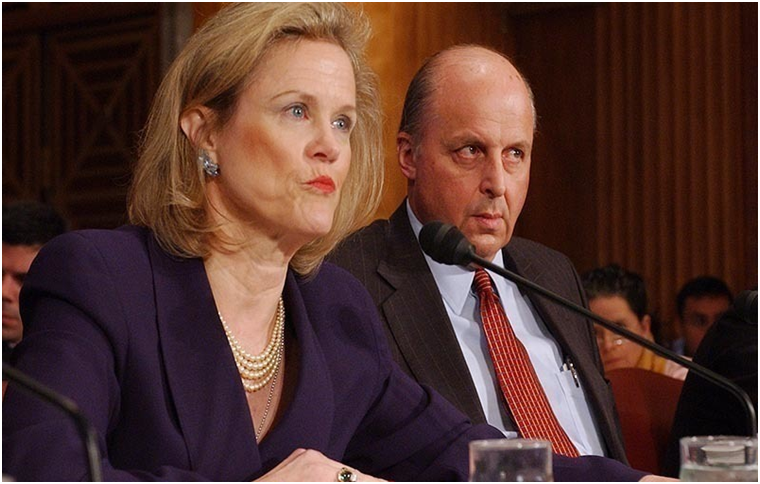 A file photo of Robin Raphel (left).— AP/File
WASHINGTON: The new generation of Pakistani military officers is more sensitive to terrorism than its
predecessors, says Robin Raphel, former assistant secretary of state for South Asia, rejecting a claim by
the Afghan ambassador that those officers are more likely to back terrorism than current Pakistani
commanders.

At a weekend seminar on Afghanistan at the Aspen Institute, California, America's most prestigious forum
on security issues, Ms Raphel said a lack of clarity in Washington's policies was preventing Pakistan from
breaking its links with the Haqqani network.

Hamdullah Mohib, Afghanistan's ambassador in Washington, spoke before Ms Raphel and urged the
international community to stop supporting Pakistan.

"Pakistan is moving toward becoming a state that supports terrorism as an element of foreign policy, to a
state that believes in terrorism," he claimed.

He alleged that the new cadre of officers in the Pakistani military believed in terrorism as an ideology and
as those officers rose through the ranks, they would create more problems for the world.

"If we continue to give Pakistan a free pass, imagine the conflict at a time when the military is one million
strong, has nuclear weapons, has sophisticated intelligence and believes in extremism at its core," he
warned.

He also urged the international community to work with the Pakistani civilian leadership to keep the military
in check.

Since Pakistan's ambassador Aizaz Ahmad Chaudhary decided not to attend the seminar because of a recent
experience in Washington where he was hooted and ridiculed at a similar event, Ms Raphel was apparently
the only friend Pakistan had in the seminar. She told the Afghan ambassador that his statement was "a
little bit misleading" and inaccurate.

Ms Raphel, who is an old friend of Pakistan and had to face an FBI inquiry last year because of her alleged
links with Islamabad, also disagreed with Mr Mohib's claim that "terrorism and Pakistan are equated".

She said Pakistan was one of the numerous countries that have a "proxy" in Afghanistan. It was likely to
keep that proxy as long as uncertainty existed on the outcome of the conflict, she added.

The discussion about Pakistan's role overshadowed the primary topic of the panel discussion, the Trump
administration's Afghanistan policy, expected later this month.

Ms Raphel noted that during a visit to Pakistan earlier this month, Senator John McCain too asked
Islamabad to do more and what he heard from the Pakistanis was: They too are waiting for an overall
US policy.

Published in Dawn, July 24th, 2017
High-level visits to Afghanistan
Editorial
May 02, 2017
In the always difficult Pak-Afghan relationship, there are few certainties. However, this much is clear:
when the two sides are not talking to each other, relations can only worsen.

Two high-profile Pakistani delegations to Afghanistan in the last week, therefore, have sent the right
signal and, it is hoped, privately communicated a desire to urgently stabilise bilateral ties.

First, Chief of General Staff Gen Bilal Akbar led a military delegation to Kabul to condole the
unprecedented loss of soldiers in the attack on a Mazar-i-Sharif army base. In addition to offering a
symbolic gesture of medical treatment in Pakistan for the injured in the attack, talks were also held
on border coordination measures between the two militaries — a key step in reducing bilateral tensions.

Then, a first by the Pakistani parliament as a delegation led by Speaker of the National Assembly Ayaz
Sadiq visited Afghanistan for a range of high-level political meetings. In one of the meetings with the
Pakistani parliamentarians, Afghan President Ashraf Ghani reiterated there was still space and time for
regional peace, though he warned that time was running short.

The benefit of such delegations and meetings, even if they do not yield immediate benefits, are manifold.
They open a door to dialogue and, at the very least, allow for a face-to-face discussion on issues.

Speaking through intermediaries and the media has the potential for further misunderstandings; what
may be said in frankness and honesty may be interpreted by the other side as threatening. Moreover,
after an unprecedented attack such as in Mazar-i-Sharif, a public and heartfelt gesture can help take
the edge of some of the most strident criticism of the country.

The Afghan leadership should now announce reciprocal high-level visits. Since the Afghan government
pulled out of the Saarc summit last November, there have been several further missed opportunities
by the Afghan government. Not only has the senior leadership avoided meeting the Pakistanis, it has
also appeared unnecessarily cool on efforts involving Pakistan to restart an intra-Afghan dialogue.

The recent revelations of the involvement of Indian and Afghan intelligence agencies with the banned
TTP are particularly unfortunate and must be addressed by Afghanistan forthrightly. Kabul needs to
publicly disavow any interference inside Pakistan, and take clear, identifiable steps to reduce the space
for the TTP and other anti-Pakistan elements to operate from Afghanistan.

Ultimately, the Afghans themselves must find a way to strike peace inside Afghanistan among the
various actors in the country. Pakistan, as a neighbour with publicly acknowledged security interests
in a stable and peaceful Afghanistan, can play a vital role — but only through the Afghan government.

If the leadership of the Afghan state remains closed to dialogue, there is little Pakistan will be able to do.

Published in Dawn, May 2nd, 2017
Legislator asks US to stop treating Pakistan as ally
Anwar Iqbal
March 10, 2017
WASHINGTON: The head of a United States congressional panel and a former Pentagon official, in a
toxic article published on Thursday, urged the Trump administration to stop treating Pakistan as an ally.

In a joint piece they wrote for the National Interest magazine, Congressman Ted Poe and James Clad
also referred to a closed-door meeting held for congressional staffers on Tuesday where Ambassador
Robert Gallucci, a prominent nuclear weapons expert, urged US policymakers not to wait until Pakistani
leaders changed their stance. "Instead, it's time that the United States sets, unilaterally, the limits of
its indulgence," he argued.

Congressman Poe chairs the House Foreign Affairs Committee's subcommittee on terrorism, non-
proliferation and trade, while Clad was a deputy assistant secretary of defence for Asia in the George
W. Bush administration. The magazine is published by the Centre for the National Interest, a Washington
think-tank founded by former president Richard Nixon.

Examine: Love US, hate US

The lawmaker and the former Pentagon official also rejected a suggestion that since Pakistan was a weak
state, it needed continued US support.

"Unlike the impression of imminent dissolution (which Islamabad likes to give as an excuse for tolerating
domestic extremism), Pakistan in important ways is actually a strong state," they argued.

They suggested three immediate steps the US administration could take to reset America's relationship
with Pakistan: "Don't let the next crisis in South or Southwest Asia deflect our focus. Don't rush to shore
up Pakistan's balance of payments via the IMF or other intermediaries, as we've done in the past. Let
China pay that, if the Pakistanis wish to mortgage their future in that way."

They also claimed that China's "one belt, one road" infrastructure plans for Pakistan were running into
big problems.

Poe and Clad argued that for decades, the US had "acquiesced in a toxic relationship" with Pakistan,
putting up with "this nominal ally, whose military and security leaders play a lethal double game".

This dangerous "game," according to them "involves headlong nuclear-weapons production and
exporting Islamist terrorism".

They argued that successive US administrations had failed to find a way out of this, "playing instead
the theatre of 'shared interests' with Islamabad, even when Pakistan's links with insurgents imperilled
American lives in Afghanistan while feeding wider instability in Central Asia".

Quoting recent congressional testimonies and expert analyses, the two claimed that Pakistan had
become "a quasi-adversary," receiving hundreds of billions of dollars through the years in direct and
indirect US support.

They described this relationship as "a strange hostage-like arrangement in which we pay Islamabad
to do what it should be doing anyway to protect its own domestic security and buttress Afghan stability".

The writers claimed that successive Pakistani military leaders had held the country's governments on a
tight leash, "playing to its various constituencies in Washington very well, especially defence corporations,
some residual voices in the intelligence community and parts of the foreign-policy establishment for
whom 'maintaining access' in Islamabad edges out realism".

Each new generation of senior US commanders thought it could 'square the circle,' relying on 'personal
links' with Pakistani army corps commanders, they wrote. "Then some new Sub-continental crisis erupts,
and the immediate need to influence Pakistan pushes aside longer-term goals."

The two claimed that for years, the US looked the other way as Pakistan acquired nuclear-weapons
capability, "going through the kabuki dance of annual non-proliferation certification".

They noted that lawmakers from both Republican and Democratic parties, in both the House of
Representatives and the Senate, tried to attach conditionality to successive aid packages for Pakistan,
"which invariably fail".

They also provided a brief history of this conditionality, noting that in the weeks after the 9/11 attacks,
the US offered a grant of hundreds of millions to Pakistan, on the basis that the money would go towards
education reform. "Our ally used it instead to write down some of its massive foreign debt. And few
forget the wink-and-nudge annual certification that Pakistan was not developing nuclear weapons —
which, of course, it was."

Giving their arguments for reversing this arrangement, they claimed that over the years, the broad
strategic balance had shifted against Pakistan, which failed to invest in human capital.

Poe and Clad acknowledged that changing America's "reactive accommodating stance" towards Pakistan
would not come quickly.

"But it must change — irrespective of trends in US-India relations… there's a tendency to think of
Pakistan as part of a troubling duality, with India and Pakistan in a death spiral. That's out of date —
and we have our issues with India too," they wrote.

"Something must change in our dealings with a terrorist-supporting, irresponsible nuclear-weapons state,
and it must change soon. Acquiescing in the current trends is not an option."

Published in Dawn, March 10th, 2017
Senator McCain seeks 'sanctions' on Pakistan over
terror funding
By PTI |
Published: 29th July 2017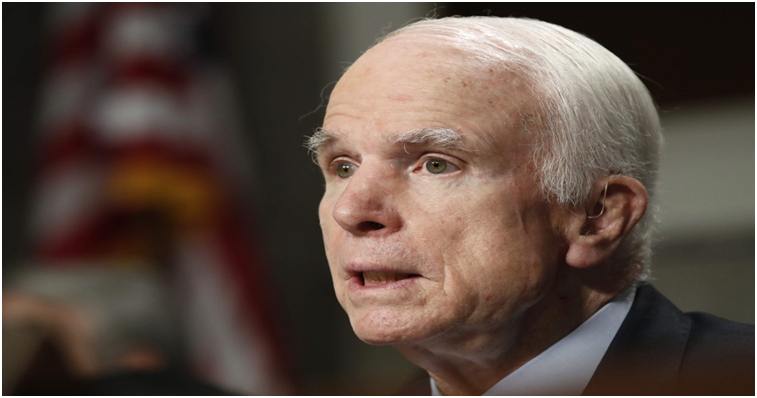 Senate Armed Services Committee Chairman Sen.John McCain(Photo:AP)
WASHINGTON: US Senator John McCain has moved a legislative amendment in the Senate to impose
gradual diplomatic, military, and economic costs on Pakistan if it continues to provide support to terrorist
groups, including the Taliban and the Haqqani network.

The move, as an amendment to the National Defense Authorization Act (NDAA) 2018, is part of an effort
by McCain to establish lasting peace and stability in Afghanistan, and to prevent this war-torn country from
being a launch pad for terrorist attacks against the United states.

McCain is chairman of the powerful Senate Armed Services Committee and legislative moves by him
always get through the Congress.

The Senate amendment 609 to NDAA- 2018 says that it is the sense of the US Congress to deny, disrupt,
degrade, and destroy the ability of terrorist groups to conduct attacks against the US, its allies, and its
core interests.

The amendment also allows it to prevent Taliban from using military force to overthrow the Afghan
Government and reduce the Taliban's control of the Afghan population.

As part of this objective, McCain calls for strengthening the Afghan security forces, authorisation of US
forces to target terrorists of the Haqqani network and the Taliban and others. He also calls for regional
diplomatic initiatives including India under this move.

The legislative amendment calls for "imposing graduated diplomatic, military, and economic costs on
Pakistan as long as it continues to provide support and sanctuary to terrorist and insurgent groups,
including the Taliban and the Haqqani network.

"It calls for simultaneously outlining the potential benefits of a long-term United States-Pakistan strategic
partnership that could result from the cessation by Pakistan of support for all terrorist and insurgent
groups and constructive role in bringing about a peaceful resolution of the conflict in Afghanistan."

Moved on the Senate floor on Thursday, the amendment also calls for intensifying America's regional
diplomatic efforts working through flexible frameworks for regional dialogue together with Afghanistan,
Pakistan, China, India, Tajikistan, Uzbekistan, Turkmenistan, and other nations to promote political
reconciliation in Afghanistan.

The move is also aimed towards advance regional cooperation on issues such as border security,
intelligence sharing, counter-narcotics, transportation, and trade to reduce mistrust and build confidence
among regional states.

The McCain amendment proposes strict conditioning of American economic, and governance assistance
programs for Afghanistan upon measurable progress in achieving joint United States-Afghanistan
benchmarks for implementing necessary institutional reforms, especially those related to anticorruption,
financial transparency, and the rule of law.

Calling for increasing the number of US counter terrorism forces in Afghanistan; the amendment calls
for providing the United States military with "status-based targeting authorities" against the Taliban,
the Haqqani Network, alQaeda, the Islamic State of Iraq and Syria, and other terrorist groups that
threaten the United States, its allies, and its core interests.

In his amendment, McCain calls for pursuing a joint agreement to secure a long-term, open-ended
counter terrorism partnership between the US and Afghanistan, which he said would include an enduring
United States counter terrorism presence in Afghanistan.

The US Senate is yet to vote on NDAA-2018.

Yesterday, in a statement, McCain rued on the delay in its passage.


Source: The New Indian Express,Saturday ,29th 2017.
http://www.newindianexpress.com/world/2017/jul/29/senator-mccain-seeks-sanctions-on-pakistan-over-terror-funding-1635301
--1.html
The threat of US sanctions
Munir Akram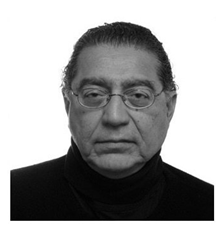 The writer is a former Pakistan ambassador to the UN.
FOLLOWING the failure of Pakistan's effort to revive talks between Kabul and the Afghan Taliban, a US
drone strike killed Taliban leader Mullah Mansour, the US Congress blocked money for Pakistan's
acquisition of eight F-16 aircraft and later the US defence secretary stopped repayment of several million
dollars of 'Coalition Support Funds'.

In a US Senate hearing last July, several American legislators and 'experts' expressed anger against
Pakistan for its alleged failure to act against the Haqqani 'network' as well as the Lashkar-e-Taiba (LeT)
and Jaish-e-Mohammad (JeM) 'terrorists'. The hearing was stacked with anti-Pakistan legislators and
'experts'. Several proposals were made to impose new sanctions on Pakistan, most specifically by Zalmay
Khalilzad, the Afghan-origin ex-US ambassador to Afghanistan, Iraq and the UN. Even more disturbing
were remarks by some US senators, such as Dana Rohrabacher's expression of support for the
'independence' of Balochistan, Sindh and other 'parts' of Pakistan.

A second Senate hearing in early September was more balanced. While there were expressions of
frustration from Senator Corker and other legislators, all three 'experts' testifying at the hearing advised
against recourse to sanctions against Pakistan. The US State Department spokesman also assured
afterwards that the administration had no intention of imposing anti-Pakistan sanctions and fully
supported Pakistan's territorial integrity.

Today, Pakistan has few friends and many enemies in Washington.

Something obviously changed between the first and second Senate hearings. Perhaps sober minds in
Washington assessed the high costs and dangers of anti-Pakistan sanctions for America's short- and
longer-term objectives in the region. Perhaps warnings and/or assurances were conveyed from Islamabad.
While the US rhetoric has been dialled down, Secretary Kerry was obliged to please his Indian hosts
recently by urging Pakistan to do more against the Afghan and Kashmiri 'terrorist' groups.

The Indians have gone into diplomatic overdrive. At the G-20 and Asean summits, Modi railed against
Pakistan as the 'instigator' of terrorism. Kabul has joined the campaign, as evidenced by the recent Modi-
Ghani joint statement in New Delhi.

India's anti-Pakistan campaign is obviously designed to divert attention from its ongoing repression in
occupied Kashmir and to convince the Americans to revive the sanctions threat against Pakistan. Likewise,
President Ghani, beset by political division and a security collapse, is desperate to transfer blame onto
Pakistan.

However, the danger for Pakistan does not reside in the rhetoric from New Delhi or Kabul; it still emanates
from Washington.

At the second Senate hearing, Robert Grenier, the former CIA station chief in Islamabad, recalled that in
1994 Pakistan "came within a hair's breadth" of being put on the US list of "state sponsors of terrorism".
Actually, Pakistan forcefully rejected the threat, telling the US that the legitimate Kashmiri struggle for
self-determination could not be equated with terrorism and Pakistan would not sit idle while Indian
occupation forces were killing thousands of Kashmiris. The threat was not pursued further.

In 1994, despite the Pressler nuclear sanctions, the Benazir Bhutto government still had many friends in
Washington. The Indo-US strategic partnership had not been formed. Pakistan's image had not been
systematically trashed. Today, Pakistan has few friends and many enemies in Washington.

Despite the recent assurances from the State Department, the 'terrorism file' against Pakistan is being
built up steadily by India and the US at the UN. The first step was to place the Haqqani group and the LeT
and JeM on the Security Council's 'terrorist' lists. Pakistan's previous government agreed to this. The
second step was to press Pakistan through the Security Council committees to outlaw these organisations
and seize their assets. Pakistan has done so. The third step, now under way, is to demand that Pakistan
arrest the 'leaders' of these organisations and eliminate the presence of these organisations. In the best
of circumstances, this would be a challenging task. With Indian repression rampant in Kashmir, and
Indian-Afghan support for the TTP and BLA ongoing, these are not the 'best circumstances'. Pakistan's
inability or unwillingness to act against the designated groups could be used to justify future UN or
unilateral US anti-terror sanctions.

It is therefore essential for Pakistan to formulate and execute a well-considered strategy to respond to
the Indian and Afghan rhetoric and neutralise the threat of US sanctions.

Pakistan should more vigorously project that all militant groups, including the Haqqanis, have been
eliminated from North Waziristan and other agencies and remaining hideouts are being cleared. It should
call for Afghan and US support to fence parts of the border and strengthen cross-border controls (which
are being resisted by Kabul). It should demand action from Kabul and the US to eliminate the TTP's safe
havens in Afghanistan and end Afghan and Indian support for the TTP and BLA; and project the affiliation
or integration of TTP elements with the militant Islamic State group, which poses a common threat to
Kabul and the Afghan Taliban. Pakistan should reaffirm the international consensus that peace in
Afghanistan can be restored only through negotiations between Kabul and the Afghan Taliban. Finally, it
should indicate the grave consequences for Afghanistan if Pakistan is penalised by sanctions.

Pakistan's response on the Kashmir dimension should be even more robust. It should reaffirm the
legitimacy of the Kashmiri freedom movement, reject its equation with terrorism, uphold the
Kashmiris' right to receive moral and material support; seek condemnation of India's gross and systematic
violations of human rights in occupied Kashmir; expose India's current and past role as a 'state sponsor
of terrorism' and a serial perpetrator of 'state terrorism'. It should reject all discussions with India on
terrorism until it halts its repression in Kashmir and ends its sponsorship of the TTP and BLA.

Hopefully, the next US administration will carefully review the implications of sanctioning Pakistan —
chaos in Afghanistan, end of counterterrorism, non-proliferation and arms control cooperation and a
heightened danger of an India-Pakistan conflict — and come to the conclusion that coercion is not an
option in the conduct of relations with Pakistan.

For its part, while seeking a peaceful solution to the conflict in Afghanistan and the right of self-
determination for the people of Kashmir, Pakistan too would be well served by eliminating terrorist and
extremist groups from its soil.

There is thus room for constructive diplomacy between Pakistan and the US.

The writer is a former Pakistan ambassador to the UN.

Published in Dawn September 18th, 2016
Pakistan stoking terror, hurting India ties, says
Trump administration
Chidanand Rajghatta| TNN | May 13, 2017
HIGHLIGHTS
• The Trump administration on Thursday issued a severe indictment of Pakistan.
• Pakistani-based terrorist groups will present a sustained threat to US interests, the intel chief said.
• The US Treasury department has announced follow-up sanctions against several Pakistan-based
groups.
File photo of Hafiz Saeed, head of the Jamaat-ud-Dawa organisation, addressing his supporters.
(Credits: Reuters)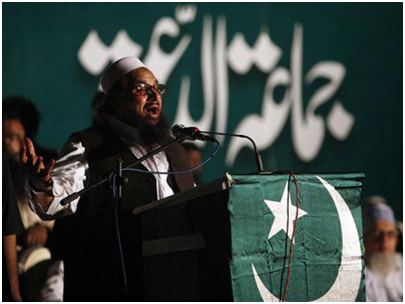 WASHINGTON: The Trump administration on Thursday issued a severe indictment of Pakistan in
its first public assessment of the region, blaming Islamabad for deteriorating ties with India and
warning that Pakistan's "pursuit of tactical nuclear weapons potentially lowers the threshold for
their use."

Virtually validating the proposition that Pakistan remains a terroristan, Dan Coats, the new
administration's Director of National Intelligence told US lawmakers in a testimony that Islamabad's
continued support to militants, and New Delhi's growing intolerance of this policy, set the stage for
deterioration of bilateral relations in 2016. Things could go downhill further in 2017, thanks to
Pakistan.

"They might deteriorate further in 2017, especially in the event of another high-profile terrorist
attack in India that New Delhi attributes to originating in or receiving assistance from Pakistan,"
Coats warned, adding that easing of heightened Indo-Pakistani tension, including negotiations
to renew official dialogue, will probably hinge "on a sharp and sustained reduction of cross-
border attacks by terrorist groups based in Pakistan and progress in the Pathankot investigation,"
which Pakistan has been stalling.

Hours after Coats' testimony, the US Treasury department announced follow-up sanctions
against several Pakistan-based individuals and entities , including the Lashkar-e-Taiba
(LeT) and its front for charitable activities, Jamaat-ud-Dawah, as a part of its counter-terrorism
measures.

"The United States continues to aggressively target extremists in Pakistan and the surrounding
region, including charities and other front groups used as vehicles to facilitate illicit terrorist
activities. The three individuals and entity we designated today have connections with terrorist
groups that are a direct threat to the security of both the United States and Pakistan," John
Smith, the treasury department's director of treasury's Office of Foreign Assets Control said in
a statement.

Those sanctioned include Hayat Ullah Ghulam Muhammad, who gathered and provided material
and finances for to the above outfits; Ali Muhammad Abu Turab, who was a prolific fundraiser
for LeT; and Inayat ur Rahman, also a fundraiser and resource mobiliser.

Elaborating on the menace from Pakistan, Coats meanwhile said terror groups from the country
will continue to pose a "sustained threat" to US, India and Afghanistan .

"The threat to US and the West from Pakistani-based terrorist groups will be persistent but
diffuse. Plotting against US homeland will be conducted on a more opportunistic basis or driven
by individual members within these groups," he added.

The US Intel chief also attributed Pakistan's recidivism in part to its concern about international
isolation and New Delhi's rising international status, including India's expanded foreign
outreach and deepening ties with the United States.

In response, he said, "Pakistan will likely turn to China to offset its isolation, empowering a
relationship that will help Beijing to project influence into the Indian Ocean." But he also
warned that the emerging China Pakistan Economic Corridor "will probably offer militants
and terrorists additional targets."

This is the first elaborate articulation of the Trump administration's reading of the situation
and dynamics in the sub-continent, and it offers an unvarnished assessment - starker than
anything issued by the Obama and Bush administrations - fixing responsibility for the
deteriorating situation in the region.

Coats went on to warn that the "increasing numbers of firefights along the Line of Control,
including the use of artillery and mortars, might exacerbate the risk of unintended escalation
between these nuclear-armed neighbors."

Pakistani-based terrorist groups will present a sustained threat to US interests in the region
and continue to plan and conduct attacks in India and Afghanistan.

The threat to the United States and the West from Pakistani-based terrorist groups will be
persistent but diffuse. Plotting against the US homeland will be conducted on a more
opportunistic basis or driven by individual members within these groups. Pakistan will
probably be able to manage its internal security.

Anti-Pakistan groups will probably focus more on soft targets. The groups we judge will
pose the greatest threat to Pakistan's internal security include Tehrik-e Taliban Pakistan,
Jamaat ul-Ahrar, al-Qaida in the Indian Subcontinent, ISIS-K, Laskhare Jhangvi, and
Lashkar-e Jhangvi al-Alami.

The emerging China Pakistan Economic Corridor will probably offer militants and
terrorists additional targets.

Pakistan's pursuit of tactical nuclear weapons potentially lowers the threshold for their
use.

Early deployment during a crisis of smaller, more mobile nuclear weapons would increase
the amount of time that systems would be outside the relative security of a storage site,
increasing the risk that a coordinated attack by non-state actors might succeed
in capturing a complete nuclear weapon.

Relations between India and Pakistan remain tense following two major terrorist attacks
in 2016 by militants crossing into India from Pakistan.

They might deteriorate further in 2017, especially in the event of another high-profile
terrorist attack in India that New Delhi attributes to originating in or receiving assistance
from Pakistan.

Islamabad's failure to curb support to anti-India militants and New Delhi's growing
intolerance of this policy, coupled with a perceived lack of progress in Pakistan's
investigations into the January 2016 Pathankot cross-border attack, set the stage for
a deterioration of bilateral relations in 2016.

Increasing numbers of firefights along the Line of Control, including the use of artillery
and mortars, might exacerbate the risk of unintended escalation between these
nuclear-armed neighbors.

Source: http://timesofindia.indiatimes.com/world/us/trump-administration-has-no-doubts-about-pakistans-
terror-credentials-imposes-more-sanctions/articleshow/58648227.cms
Trump Must Threaten Pakistan with Sanctions,
US Experts Warn
A top US think tank has called for the administration of Donald
Trump to make it clear to Islamabad that sanctions will be imposed
if Pakistan continues to be a sanctuary for the Taliban and the
Haqqani network waging war in Afghanistan.
The Center for Strategic and International Studies (CSIS) said in a report released on
Monday that by supporting insurgent groups, Pakistan demonstrates that it is a threat
to the US rather than an ally. And the Trump administration has to make it clear that
if the situation remains unchanged, Islamabad will have to face repercussions.

"Afghanistan is currently doing badly both in the fighting and in its civilian politics,
governance, and poverty. Pakistan is still a sanctuary for the Taliban and Haqqani
network and more of a threat than an ally," the report said.

"The United States should make it clear to Pakistan that it faces a total end to aid,
and the imposition of sanctions, if it continues to support the Taliban and tolerate
the Haqqani network."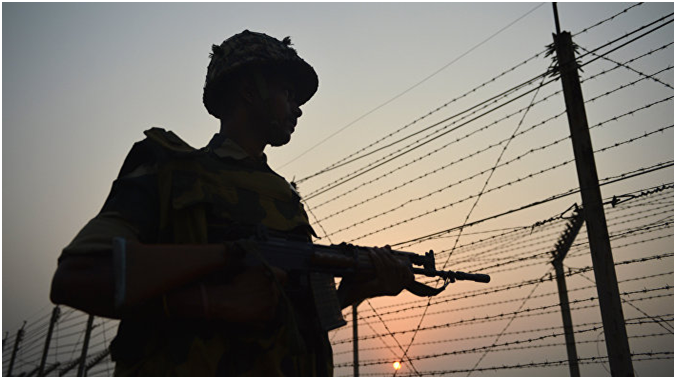 © AFP 2017/ TAUSEEF MUSTAFA
Pakistan's Army Asks India to End Retaliatory Firing

Authored by Anthony H Cordesman, CSIS's chair in strategy, the report said that Afghanistan
is not doing enough to justify the US' commitment, and that in order to maintain cooperation
the country has to introduce a better strategy and a better approach to the war, in both
military and civil dimensions.

"It should make it clear that it can and will leave in the face of Afghan failure. If necessary,
the United States should make good on such a threat," the report stated.

"[Washington] should send a clear message to all 'partner states' that they must
meet reasonable standards of performance," according to CSIS. "The United States
should never bully its allies, but it also should not be bullied — or let nations slip
into the kind of overdependence that ultimately undermines rather than aids them."

Additionally, the report recommended Trump to try to persuade China that its cooperation in
dealing with Afghanistan and Pakistan can be beneficial for both Beijing and Washington.


Source: https://sputniknews.com/middleeast/201706071054378613-trump-pakistan-afghanistan-sanctions/
FEB 23, 2017
Sanction Pakistan As State Sponsor Of Terror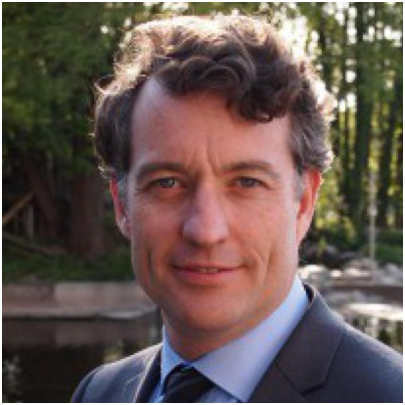 Anders Corr ,
CONTRIBUTOR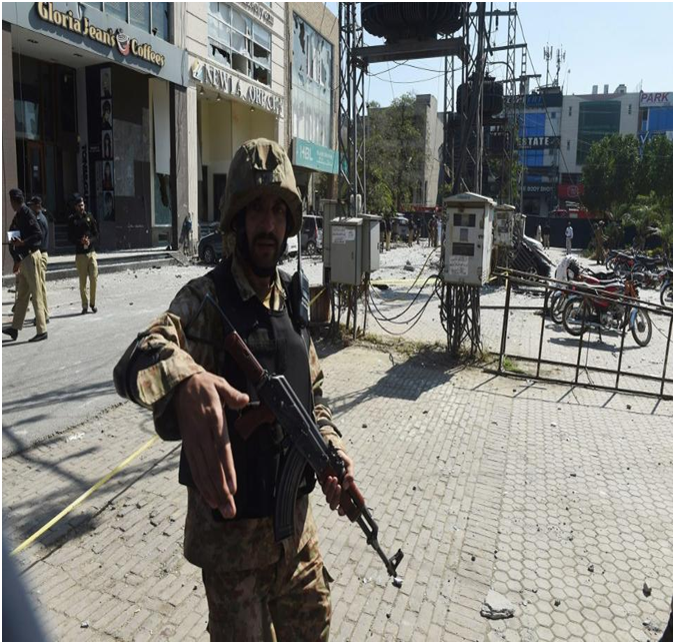 (ARIF ALI/AFP/Getty Images)
In the past two weeks, Pakistan has closed border crossings with Afghanistan, and attacked
Afghan soil with airstrikes and heavy artillery, causing 200 families to flee. Pakistan claims that
these measures counter cross-border terrorists. But in so doing, Pakistan punishes Afghanistan
economically and obfuscates the primary source of South and Central Asian terrorism: Pakistan
itself. Pakistan is a supporter of the Taliban, Haqqani, Islamic State and Al Qaeda. To convince
Pakistan to cease supporting terrorism, influential nations must label Pakistan a state sponsor
of terrorism, and impose economic sanctions.

Pakistan seeks to turn Afghanistan into its backyard and put the government under its sphere
of influence. It seeks "strategic depth" in Afghanistan for Pakistan's competition with India. It
seeks to influence, through political, military, and economic measures, the government of
Afghanistan in order to limit Iranian influence in the country. Pakistan is doing this with military
strikes, state-sponsored terrorism, economic inducements, and economic punishments such
as border closings.

Afghanistan is a landlocked country, but it is nobody's backyard. It is a sovereign and
exceedingly fragile democracy of 30 million people under siege by terrorists. The democratically-
elected government of Afghanistan needs the support of Pakistan in its fight against terrorism.
Afghanistan's struggle to provide peace and development to its citizens deserves that support.

Pakistan must honor its commitments in the 2016 Quadrilateral road map negotiated with
Afghanistan, the U.S., and China, as Afghanistan plead for on Saturday. The government of
Afghanistan invited the Taliban to talks, but the Taliban refused. Now, Pakistan must take
action against cross-border Taliban terrorists in Pakistan. That will be politically impossible
within Pakistan until the U.S. and E.U. take very tough economic and diplomatic measures.
It is time to label Pakistan a state sponsor of terrorism, and support targeted sanctions
against select military- and intelligence-linked Pakistani companies.

Please follow me on Twitter @anderscorr, or contact me at corr@canalyt.com.
Source: https://www.forbes.com/sites/anderscorr/2017/02/23/sanction-pakistan-as-a-state-sponsor-of-terrorism/
#412247bd3c8b
US sanctions seven Pakistani entities Anwar Iqbal
December 31, 2016
WASHINGTON: The US government has announced sanctions against seven Pakistani entities
allegedly associated with the country's missile programme, says an official notification.

The notification by the US Department of Commerce said that the entities added to the Export
Administration Regulations (EAR) list "have been determined by the US government to be
acting contrary to the national security or foreign policy interests of the United States".

All seven have been placed on the entity list under the destination of Pakistan. They are
identified as:

(1) Ahad International Suite 5-6, 2nd Floor, Empress Tower, Empress Road, Lahore, and
2nd Floor, Nomro Centre, Badami Bagh, Lahore.

(2) Air Weapons Complex (AWC) AWC: E-5, Officers Colony, Wah Cantonment.

(3) Engineering Solutions Pvt. Ltd. 726, G-11/2, Ibne-Sina Road, Islamabad.

(4) Maritime Technology Complex (MTC) Plot 94, Karachi, and MTC System Division, PN
Dockyard, Karachi.

(5)National Engineering and Scientific Commission (NESCOM) NESCOM Headquarter,
Plot 94, Sector H-11/4, Islamabad.

(6) New Auto Engineering (NAE) NAE: 72, Industrial Area, Peshawar Road, Rawalpindi.

(7) Universal Tooling Services, a.k.a., the following three aliases: Forward Design and
Manufacturing, MSM Enterprises and Technopak Engineering Deen Plaza, 68/62,
Adamjee Road, Saddar P.O. Box 1640, GPO Rawalpindi; G-7, Nimra Centre 7, Badami Bagh,
Lahore; 31/B Faisal Town, Lahore, Punjab; and Model Town, HMC Road, Taxila.

Pakistan has always denied any wrongdoing in connection with its nuclear or missile
programme, and Dawn was unable to verify if the names and addresses given were correct
or in any way linked to the country's missile programme.

According to the notification, the US government determined that there was reasonable
cause to believe, based on specific and articulable facts, that these "government, parastatal,
and private entities in Pakistan are determined to be involved in activities that are contrary
to the national security and/or foreign policy of the United States".

The conduct of these seven entities "raises sufficient concern that prior review of exports,
re-exports or transfers (in-country) of items subject to the EAR involving these persons, and
the possible imposition of licence conditions or licence denials on shipments to the persons,
will enhance (the department's) ability to prevent violations of the EAR".

The placement on the list imposes a licence requirement for all items subject to the EAR and
a licence review policy of presumption of denial.

The licence requirements apply to any transaction in which items are to be exported, re-
exported, or transferred (in-country) to any of the entities or in which such entities act as
purchaser, intermediate consignee, ultimate consignee, or end-user.

In addition, no licence exceptions are available for exports, re-exports, or transfers (in-country)
to the persons being added to the entity list in this rule. The restrictions will also apply to
acronym used by these entities to help exporters, re-exporters and transferors.

The notification does not specify the violations these entities are supposed to have committed
and does not give details of the items they are supposed to have exported, imported or
re-exported.

Published in Dawn December 31st, 2016

Us exploring deal to limit Pakistan's nuclear arsenal
By David E Sanger
Published: October 16, 2015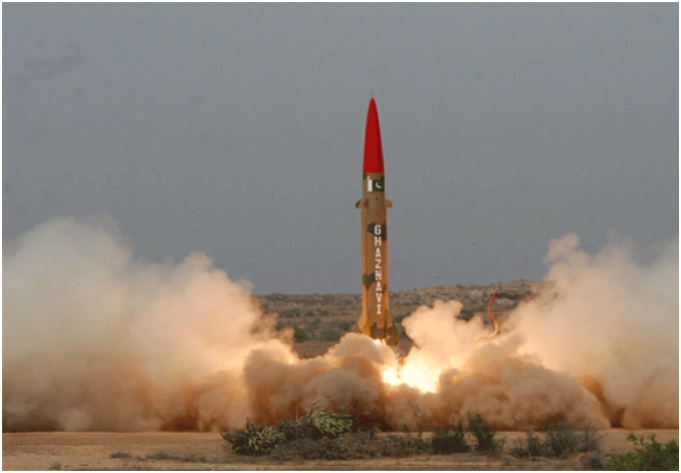 PHOTO: ISPR
WASHINGTON: The Obama administration is exploring a deal with Pakistan that would limit the
scope of Pakistan's nuclear arsenal, the fastest-growing on Earth. The talks are the first in the
decade since one of the founders of its nuclear programme, Abdul Qadeer Khan, was caught
selling the country's nuclear technology around the world.

The talks are being held in advance of the arrival of Prime Minister Nawaz Sharif in Washington
next week. They focus on American concern that Pakistan might be on the verge of deploying
a small tactical nuclear weapon — explicitly modeled on weapons the United States put in
Europe during the Cold War to deter a Soviet invasion — that would be far
But outside experts familiar with the discussions, which have echoes of the Obama
administration's first approaches to Iran on its nuclear programme three years ago, expressed
deep skepticism that Pakistan is ready to put limits on a program that is the pride of the
nation, and that it regards as its only real defense against India.

The discussions are being led by Peter R Lavoy, a longtime intelligence expert on the
Pakistani programme who is now on the staff of the National Security Council. At the White
House on Thursday, Josh Earnest, the press secretary, was asked about the talks and broke
from the administration's previous position of refusing to comment.

"A deal like the one that's been discussed publicly is not something that's likely to come to
fruition next week," he said. "But the United States and Pakistan are regularly engaged in a
dialogue about the importance of nuclear security. And I would anticipate that that dialogue
would include conversations between the leaders of our two countries."

The central element of the proposal, according to other officials and outside experts, would
be a relaxation of strict controls put on Pakistan by the Nuclear Suppliers Group, a loose
affiliation of nations that tries to control the proliferation of weapons.

"If Pakistan would take the actions requested by the United States, it would essentially
amount to recognition of rehabilitation and would essentially amount to parole," said
George Perkovich, vice president for studies at the Carnegie Endowment for International
Peace, who has maintained contacts with the Pakistani nuclear establishment.

"I think it's worth a try," Perkovich said. "But I have my doubts that the Pakistanis are
capable of doing this."

David Ignatius, a columnist for The Washington Post, first disclosed the exploratory talks
in a column a week ago. Since then, several other officials and outside experts have talked
in more detail about the effort, although the White House has refused to comment.

The activity of Abdul Qadeer Khan, who lives in retirement in a comfortable neighborhood
in Islamabad after many years of house arrest, prompted more than a decade of American-
led punishment of Pakistan's nuclear enterprises. He ran what amounted to the world's
most sophisticated black market in the equipment needed to make nuclear fuel, and he did
business with Iran, North Korea and Libya.

When Libya turned over the equipment it bought, in late 2003, it included a nearly complete
design for one of China's first nuclear weapons.

Pakistani officials denied that any of the country's leaders knew of Qadeer Khan's black
market activities, a story American officials did not believe because some of the equipment
was shipped on Pakistani Air Force cargo planes. While Qadeer Khan is not under formal
restrictions today, he has not left Pakistan in years and has been prohibited from talking to
most outsiders.

Even before entering office, President Obama was interested in addressing the Pakistani
nuclear problem, considered by most proliferation experts to be the most dangerous in the
world. But until now, most efforts to manage the problem have been covert.

During the Bush administration, the United States spent as much as $100 million on a highly
classified program to help secure the country's nuclear arsenal, helping with physical security
and the training of Pakistani security personnel. Those efforts continued in the Obama years,
with State Department, Energy Department and intelligence officials meeting secretly, in
locales around the world, with senior Pakistani officials from the Strategic Plans Division,
which controls the arsenal.

They used those sessions to argue to the Pakistanis that fielding the small, short-range
nuclear weapons, which Pakistan designed to use against an invading Indian ground force,
would be highly risky.

American officials have told Congress they are increasingly convinced that most of Pakistan's
nuclear arsenal is under good safeguards, with warheads separated from delivery vehicles
and a series of measures in place to guard against unauthorised use. But they fear the
smaller weapons are easier to steal, or would be easier to use should they fall into the
hands of a rogue commander.

"All it takes is one commander with secret radical sympathies, and you have a big problem,"
said one former official who dealt with the issue.

The message appears to have resonated; an unknown number of the tactical weapons were
built, but not deployed. It is that problem that Lavoy and others are trying to forestall,
along with preventing Pakistan from deploying some long-range missiles that could reach
well beyond India.

But American leverage has been hard to find. Unlike Iran, Pakistan never signed the Nuclear
Nonproliferation Treaty, the international agreement that prohibits nations, except for
existing declared nuclear states like the United States, from possessing a nuclear arsenal.
Pakistan is not alone in that distinction: India and Israel also have not signed. (North Korea
has twice declared that it has withdrawn from the treaty, in 1993 and 2003.)

Ordinarily, any country's refusal to sign the treaty would preclude American nuclear
cooperation. So Pakistani officials remain angry with the American decision to enter an
agreement with India in 2005 allowing India to buy civil nuclear technology, even though it
remains outside the treaty and put no limits on its nuclear programme.

Under that agreement, India's nuclear infrastructure was split with a civilian program that
is under international inspection, and a military programme that is not.

Pakistani officials have demanded the same arrangement.

That does not appear to be on the table. Instead, the United States is exploring ways to
relax restrictions on nuclear-related technology to Pakistan, perhaps with a long-term
goal of allowing the country to join the Nuclear Suppliers Group, which regulates the sale
of the technology. That would be largely symbolic: Pakistan manages to import or make
what it needs for its nuclear arsenal, and China has already broken ground on a $9.6
billion nuclear power complex in Karachi. PM Nawaz presided over the ceremony.

This article is in partnership with The New York Times.Curtsey:The Express Tribune:
Pakistan most dangerous country for the world:
ex-CIA official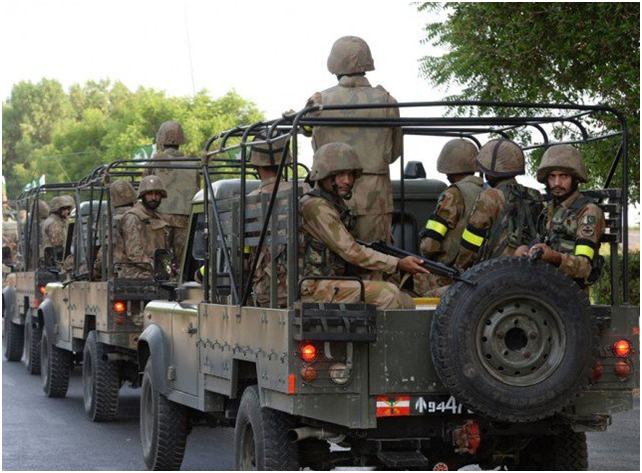 A photo of Pakistan army. PHOTO: AFP
A former CIA official has said Pakistan is probably the most dangerous country for the
world as it is ripe with threats of terrorism, a failing economy and the fastest growing
nuclear arsenal.

"While Pakistan is not the most dangerous country in the world, it is probably the most
dangerous country for the world, and as such, a serious case for close and continued US
engagement with Pakistan can be made," Kevin Hulbert, a former top intelligence officer
who retired in June 2014 , wrote in an op-ed in The Cipher Brief.

"As a country ripe with the triple threat of terrorism, a failing economy, and the fastest
growing nuclear arsenal, Pakistan has the potential to create more nightmare scenarios
for US policymakers than any other country," Hulbert said.

Hulbert previously served multiple overseas tours as CIA chief of station and deputy
chief of station.

The CIA official went on to say, "Like it or not, Pakistan is similar to a bank or company
considered too big to let fail because of the ripple effect it might cause across the entire
economy."

Claiming that the spectre of the sixth largest country in the world being a failed state is a
hypothetical catastrophe that would unleash a world of unintended consequences, the
ex-CIA official said, "Rather than risk it, and as much as we might like to move on, we
really should increase the level of engagement with Pakistan, not decrease it."

Hulbert said many of the trend lines in Pakistan now seem to be "moving in the wrong
direction."

"For years, Pakistan felt justified in its use of t militias to attack India in a war of
attrition," he continued.

However, Hulbert said, "The good news on Pakistan is that al Qaeda's core in Pakistan's
troubled Federally Administered Tribal Areas (Fata) is largely destroyed. The US
government has decimated al Qaeda and its extremist allies in the Fata, and it is telling
that none of Ayman al-Zawahiri's named successors are located in Pakistan. It is also
telling that in order to stay alive, Zawahiri has isolated himself to the point of being
irrelevant. He cannot communicate with his followers, he provides no command and
control, and it takes him weeks, sometimes months, to respond in any meaningful way
to current events."

Today, Pakistan finds itself in a very complicated security situation where there is little
differentiation among radical groups, he noted.

"Terrorist groups, such as Lashkar-e-Taiba, are suddenly allied with al-Qaeda, while
Lashkar-e-Jhangvi, the Pakistan Taliban, the Afghan Taliban, and other assorted
miscreants and non-state actors are intent on bringing down the elected government
of Pakistan," he added.

This article originally appeared on The Cipher Brief.
Curtsey:The Tribune Express
Pakistan's double game
By Michael A. Walsh
June 13, 2011
Thanks for nothing: Pakistanis in Multan torch an American flag to protest US drone
killings of Qaeda and Taliban terrorists in tribal areas.getty
"Pakistani Intelligence Announces Its Full Cooperation with US Forces During Upcoming
Top Secret June 12 Drone Strike on al-Qaeda At 5:23 A.M. Near Small Town of Razmani
in North Waziristan," read a recent headline in the online satirical magazine, The Onion.

Alas, the truth is even worse than the fiction.

Twice in the last few weeks, US intelligence officials have provided the Pakistanis with
the coordinates of bomb factories in the rugged tribal region of Waziristan, on the Afghan
border — only to see the info leak to the enemy, who evacuated the sites before the
Pakistani military arrived.

Pakistan is playing a double game — taking billions in US aid but only giving lip service
to intelligence and military cooperation in the War on Terror, while it repeatedly sells us
out to Islamists and Taliban rebels backed by its own corrupt Inter-Services Intelligence
agency.

Pakistan's record of duplicity starts with the father of the Islamic bomb, A.Q. Khan, who
passed on nuclear secrets to Iran, North Korea, Libya and elsewhere. When those
violations of his nation's laws and treaties came to light, Pakistan . . . pardoned Khan
and put him under house arrest. When the country returned to civilian rule two years
ago, President Asif Ali Zardari's government freed the master proliferator.

Faisal Shahzad, the failed Times Square bomber, was from Pakistan. Secretary of State
Hillary Clinton warned Pakistan last year of "severe consequences" should a similar
attack be successful. "We cannot tolerate having people encouraged, directed, trained
and sent from Pakistan to attack us," she said.

Then there was Osama bin Laden himself, killed by Navy SEALs in his villa in Abbottabad —
Pakistan's West Point, just 40 miles from Islamabad, the capital. That confirmed longtime
suspicions that the ISI and other elements in the Pakistani government were harboring
him. Materials recovered at the compound in May, although still being analyzed, are a
lock to show further Pakistani-al Qaeda collaboration.

Al Qaeda may be largely defeated in Iraq, but it remains alive and dangerous in the Af-
Pak theater — with the Pakistanis as its chief enablers. Just ask Pakistani investigative
journalist Syed Saleem Shahzad of the Asia Times Online, a respected authority on al
Qaeda.

Oh wait, we can't. Two days after he published an article that claimed al Qaeda forces
had attacked a Pakistani naval base in Karachi in retaliation for the arrest of some
officers suspected of ties with bin Laden's gang, he was kidnapped and killed — the
fifth Pakistani journalist murdered in the first half of this year.

Pakistan has been a rogue state practically from its creation by the British in 1947.
Since independence, it has waged nonstop war against India, including the five-week
Indo-Pakistan War of 1965, continuing conflicts over the disputed province of Kashmir
and countless covert operations. Pakistan was also behind the Mumbai massacre in
2008, in which terrorists killed 164 people.

The country is "an international jihadi tourist resort," writes journalist and author
Mohammad Hanif. It functions as a kind of mob informant, profiting from the rackets
while occasionally giving up a small fish or two to the cops in exchange for police
protection. Yet America treats it as an ally.

Incoming Defense Secretary Leon Panetta arrived in Pakistan Friday to discuss
"rebuilding" the Pakistan-US relationship, and reportedly confronted his hosts with
the evidence that they'd tipped off the Taliban about the bomb sites.

That's a good first step. But the world won't be safe until Pakistan understands that
there will be severe consequences for its bad behavior, starting with the loss of aid
and continuing with American military action within its borders, if necessary —
something then-candidate Barack Obama explicitly threatened back in 2007.

It's high time for the double game to end — the easy way or the hard way.


Source:http://nypost.com/2011/06/13/pakistans-double-game/
Joint Subcommittee Hearing: Pakistan: Friend or Foe
in the Fight Against Terrorism?
Pakistan friend or foe ,asks US Congress panel
Anwar Iqbal
WASHINGTON: Senior US lawmakers and their witnesses are gathering on Capitol
Hill on Tuesday to once again ask Pakistan if it is America's friend or foe.

The House Subcommittees on Terrorism, Nonproliferation and Trade and Asia and
the Pacific are jointly holding this hearing, hoping that it would help them determine
how to deal with Pakistan, an old ally many in Congress no longer trust. The
chairman of one of the subcommittees is a Republican lawmaker, Congressman Ted
Poe, who never makes an effort to hide his dislike for Pakistan.

"This hearing will give members the opportunity to learn more about Pakistan's
longstanding ties to terrorist groups and allow for a more informed reassessment of
US foreign policy priorities vis-à-vis Islamabad," said Mr Poe while explaining why
he had called the hearing.

Former US ambassador to Afghanistan and United Nations, Zalmay Khalilzad, is one
of the three witnesses who have been asked to explain Pakistan and its policies to
the lawmakers.

The other two witnesses are Bill Roggio, senior editor, Long War Journal, and Tricia
Bacon, Assistant Professor, American University.

In a recent statement, Mr Khalilzad urged the United States to adopt a policy of
total isolation against Pakistan and turn it into a "second North Korea" to force it
to cooperate in Afghanistan.

"The United States has spent tens of billions of taxpayer dollars in aid to Pakistan
since 9/11. Now, 15 years later, Pakistan's military and intel services are still linked
to terrorist organisations and little success has been made to stabilise the region,"
said Congressman Matt Salmon, who heads the Subcommittee on Asia and the Pacific.

"We must take a closer look at US goals, expectations and our aid spending in the
region. In this hearing, we will discuss the Administration's failed policy towards
Pakistan and debate the best way forward," he said.

Published in Dawn, July 11th, 2016
US Rep. Ted Poe Mocks Pakistan's "Humanitarian Use" of F-16s
How Indian muscle shapes Washingto's failed
policy towards Islamabad
By Naveed Ahmad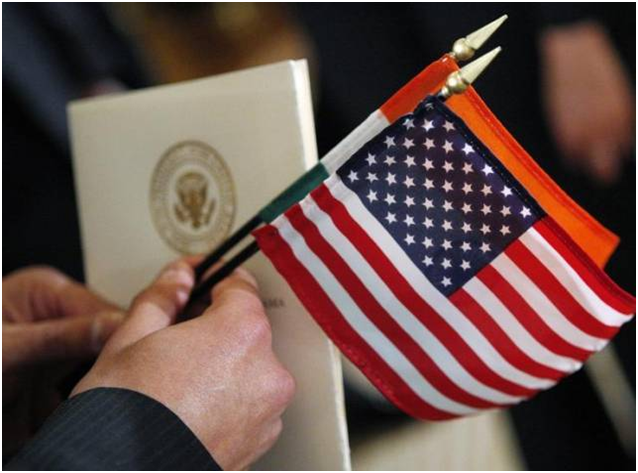 PHOTO: REUTERS
India was perturbed when the White House announced to provide eight latest F-16s under
Foreign Military Financing (FMF) to Pakistan. It's not the first time Pakistan Air Force
would get the multirole fighter jet. New Delhi's decision to summon the US ambassador
to lodge a strong protest last week was an evident response to its frustration. Though
the Obama administration may not retreat from the deal, there is a possibility that it
may withdraw the FMF facility. Given Indian clout in the US, Islamabad may have to pay
for the fighting falcons.
Pakistan Uses Terrorists as "Reserve Force" Against India - US Defense Intel Chief Vincent Stewart
The Indian lobby factor
The first time India trounced Pakistani influence in Washington DC was during the Kargil
days. The Indians living in America were mobilised following consistent losses on the
ground against Pakistan's armed forces. Even a full page advertisement was placed in
the New York Times branding Pakistan Army as 'rouge'. Eventually, Bill Clinton fell in
line and Nawaz agreed on a retreat and more.

The next major gain for the India lobby in America was winning a nuclear deal despite
Delhi being a non-signatory to the non-proliferation treaty (NPT). The framework for
the US–India Civil Nuclear Agreement was signed between George W Bush and
Manmohan Singh in 2005.

In 2014, Republican candidate Louisiana Governor Bobby Jindal joined the race for
the 2016 US presidential election. He failed to make a mark amongst the party faithfuls
but surely reflected the aspirations of the India-American community.

Recently, US President Obama had to issue an apology for his memo attacking Hillary
Rodham Clinton for her relations with wealthy Indian Americans and her support for
outsourcing to India. The New York senator was taunted as "D-Punjab" (Democrat
from the Indian province of Punjab).

How India gained muscle in Washington

Today, America is home to approximately three million people of Indian origin. As per
the 2013 Pew survey, the average household income of these Indian-Americans rests
at $88,000 which is the highest among all Asian-American subgroups. Though the
community isn't ready to rest on its laurels quite yet, the most recent manifestation
of India's soft power in America was Premier Modi's visit in 2015.

US envoy summoned: India outraged at sale of F-16 jets to Pakistan
There is a history of India's political influence in America. In 2013 a political firestorm
engulfed the Indian parliament after Wal-Mart Stores, the world's largest retailer,
disclosed spending $25 million on lobbying activities for 'enhanced market access to
Indian for investment'. Wal-Mart had reportedly bribed Indian officials for access to
the lucrative retail market worth a whopping $860 billion.

Legally speaking, lobbying is kosher in America, unlike India or Pakistan. In the
Lobbying Disclosure Act (LDA) of 1995, Congress defined the term 'lobbyist' as "any
individual who is employed or retained by a client for financial or other compensation
for services that include more than one lobbying contact…." The law was enacted
requiring lobbyists to register and make specific disclosures to Congress about their
activities and interactions with American legislators. The law was amended in 2007
and renamed Honest Leadership and Open Government Act. It strengthened the
disclosure requirements and included harsh penalties for violations.

The success of the Indian lobby in America outsmarts that of its Jewish counterpart
which started off in 1845. Although numerically speaking Jews make up less than 2%
of the American population today, there are 10 Jewish members in the US Senate
and nine Supreme Court Justices and they play a decisive role in policy-making. The
invaluable support of the Jewish lobby has been catalytic for Indians. Following Modi's
meetings with Jewish advocacy groups in the US, the American Jewish Committee
wrote to key members of the US Congress: "The United States, India and Israel share
fundamental values, including religious and ethnic pluralism, electoral democracy
and market-based economies — and common strategic challenges and concerns,
including the urgent effort to thwart terrorism. As such, we regard the partnership
between India and Israel as a natural one."

Interestingly, the Indian lobby even came to the rescue of Iran ahead of the nuclear
deal and undoing of sanctions. America is home to a sizeable population of dissident
Iranians but still Tehran made inroads with the help of Indian-Americans.

As for Pakistan, the community is in much better shape compared to the 1990s.
Though far less in number and political clout, Pakistani-Americans owe a lot to
Dr Maleeha Lodhi for her work during her previous two ambassadorial stints. Though
fissures along ethnic and political lines still remain, the bloc has been changing for
the better.

Naveed Ahmad is a Pakistani investigative journalist and academic with extensive reporting
experience in the Middle East and North Africa. He is based in Doha and Istanbul.
He tweets @naveed360

Source:The Express Tribune, Published: February 22, 2016
US lawmaker blocks sale of subsidised F-16s
to Pakistan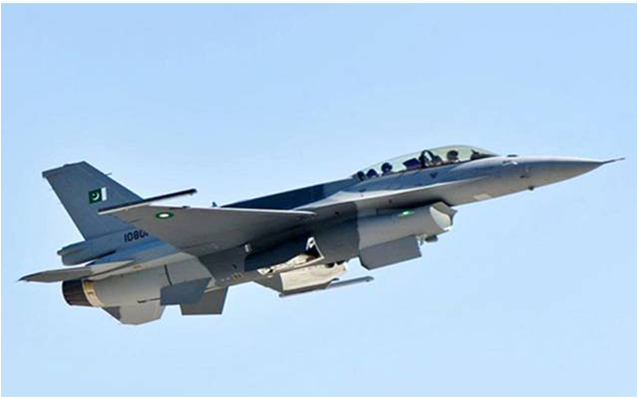 A file photo of F-16 jet fighter.
Citing Islamabad's alleged relationship with a militant group known for targeting US
trained security forces in war-torn Afghanistan, a senior US lawmaker has blocked the
Obama administration's subsidised sale of as many as eight new F-16 fighter jets to
Pakistan.

"I cannot allow the Obama administration to use taxpayer funds to support the sale of
the jets," Republican Senator Bob Corker, chairman of the Senate Foreign Relations
Committee told US Secretary of State John Kerry in a letter, according to
The Wall Street Journal.

Naming attacks by Haqqani network on US troops in Afghanistan, Corker alleged Prime
Minister Nawaz Sharif's government of providing continuous support to its leaders.

"I do not want US taxpayer dollars going to support these acquisitions," the senator
said in an interview.

"While we're spending tremendous amount of US dollars and certainly tremendous
sacrifice in our men and women in uniform and by other agencies, they are working
simultaneously to destabilise Afghanistan," he added.

Corker, however, suggested the Pakistani government should be welcome to purchase
the advanced fighter jets with its own money.

The planned sale through the US State Department's foreign military sales programme,
announced last year, aims to reward Pakistan for its counter-terror efforts.

In his February 9 letter, written to the US secretary of state, Corker said: "I fully
understand that our relationship with Pakistan is both complicated and imperfect.
Cooperation with Pakistan is important and has achieved some of our interests."

But he said he was using his authority as a committee chairman to object single-
handedly to the proposed sale.

"Pakistan's activities are problematic and contribute to the notion that it is a duplicitous
partner, moving sideways rather than forward in resolving regional challenges."

Meanwhile, Nadeem Hotiana, spokesperson for Pakistani embassy in Washington,
said Islamabad has been engaged in a sustained military campaign against terrorism.

"F-16s have proven to be the most potent vehicle for conducting precision strikes
against terrorists," the spokesperson said in an emailed statement.

"We understand the deal has not been blocked but there are reservations regarding
the financial aspect. We intend to continue engaging constructively with the US side
to address specific concerns," he added.

Officials in the Obama administration said the US has provided technological support
to Pakistan to significant effect in the country's counter-terrorism efforts and has
assisted the Pakistan Army to be more effective against militants in the tribal regions
but with minimising collateral damage.

"Our relationship with Pakistan is neither about any one system, nor any one capability.
We go deeper than that," said David McKeeby, of the State Department's Bureau of
Political-Military Affairs, which oversees foreign military sales.

A Pentagon spokesperson denied discussing the foreign military sales until the Congress
is formally notified.

"Our bilateral defence relationship with Pakistan is focused on enhancing counter-
terrorism capabilities and improving the military's ability to deny ungoverned spaces to
terrorists that undermine stability in the region," said Pentagon spokesperson
Christopher Sherwood.

This article originally appeared on The Wall Street Journal.

Source:The Express Tribune: Published: February 11, 2016
US Congress 'stalls' sale of F-16 to Pakistan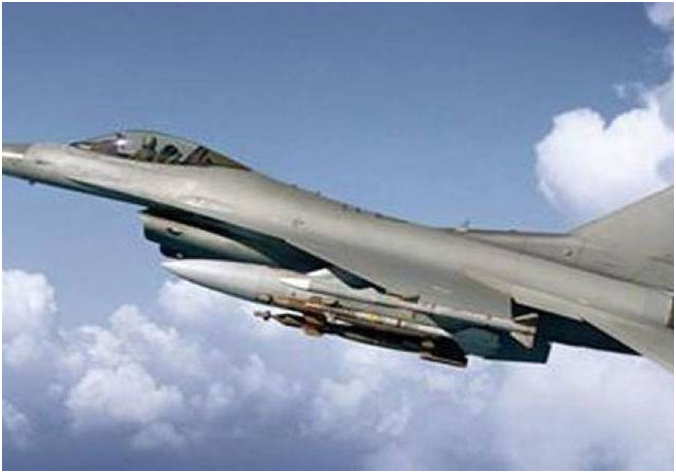 PHOTO: REUTERS
The US Congress has "stalled" Obama administration's planned sale of eight new F-16 fighter
jets to Pakistan.

In October, the Obama administration said it is preparing to sell eight new F-16 fighter jets to
Pakistan, an overture intended to bolster a tenuous partnership despite persistent concerns
about Islamabad's ties to elements of the Taliban and quickly expanding nuclear arsenal.

However, the move has now been stalled as lawmakers raised questions about the end use
of the combat aircraft and the relationship between the two countries itself.

Several requests for clarification and information were made by members of the House of
Representatives, effectively "stalling" the process, said a congressional source, according
to the Hindustan Times.

At least one member of the Senate, a Democrat, has put a "hold" on the sale, a legislative
process of a request to delay floor action on a measure, a bill, nomination or sale. In
effect, the sale has been "stalled", multiple congressional sources confirmed. They,
however, clarified at the same time it does not mean the move has been "cancelled".

The newspaper reported that lawmakers stalled the deal over several issues worrying
them. At recent congressional hearings, key US lawmakers raised a host of questions
about the end use of the F-16 aircraft, including whether it could or would be used
against India, and about the US relationship with Pakistan.

Lawmakers seemed troubled also by the overall signal the sale would send. "I'm
concerned about the messages we're sending when we continue to provide Pakistan
security assistance despite Pakistan's ongoing relationships with the Haqqani
Network and LeT," Eliot Engel, ranking member of the committee, had said.

Chairman Ed Royce used the phrase "Pakistan's double-dealing" to question the
continued flow of cash and arms.

From here, there are two ways the proposed sale could proceed, sources said. One,
the administration answers all the clarifications sought, and lawmakers let it go
through. Two, the lawmakers refuse to allow the use of "foreign military financing",
forcing the administration to look for alternative funding if it still wants to go ahead
with the deal.


This article originally appeared on The Hindustan Times
Disappointed' India summons US ambassador
over sale of F-16s to Pakistan
AFP | Dawn.com February 13, 2016
America Should Ally With India Against Pakistan and Terrorism - Dana Rohrabacher
NEW DELHI: A 'disappointed' India summoned on Saturday United States envoy in
New Delhi, Richard Verma, over Obama administration's decision to sell eight
Lockheed Martin F-16 fighter jets to Pakistan, along with training, radar and other
equipment, a deal worth $699 million.

"We are disappointed at the decision of the Obama Administration to notify the
sale of F-16 aircraft to Pakistan," Indian External Affairs Ministry spokesman Vikas
Swarup said on Twitter.

"The US ambassador will be summoned by the ministry of external affairs to
convey our displeasure."

Indian Foreign Secretary S. Jaishankar later met the US ambassador at the
ministry to convey India's disapproval of the deal to Washington, in a meeting
which lasted 45 minutes, reported The Hindu.



Raveesh Kumar
Feb 13, 2016
ISLAMABAD: Referring to the recent discussion in US Congress regarding whether
to categorise Pakistan as a "friend or foe", Adviser to Prime Minister on Foreign
Affairs Sartaj Aziz said its only a section of US intelligentsia which thinks Pakistan
should be treated as a foe by United States.

"The concerns were caused by Afghan and Indian propaganda which led to anti-
Pakistan views by some Congressmen," Sartaj Aziz told a local television
channel Dunya News.

The adviser maintained that the whole Congress is aware of Pakistan's importance
in the Islamic world, South Asia and in resolving the Afghan issue.

But some Congressmen who are "either not updated or have some concerns" have
raised these concerns which are baseless and we are striving to address their
concerns, Aziz maintained

He added that US Senator John McCain, who recently visited Pakistan along with
a Senate delegation, laid stress upon improving relations with Pakistan.

"The Senate mission which visited Miranshah, was surprised to see Pakistan's
achievements in war on terror and lauded how we managed to control terror-
related incidents at a time when such incidents are on a rise in the rest of the
world," said Aziz.

Answering a question, he said that Pakistan is acting against all sorts of terrorists
according to its own anti-terror plan.

About the recent incidents of violence in Kashmir, Aziz maintained that Pakistan
has apprised the world about human rights abuses by Indian forces in the valley
and will continue to back Kashmiri people's right of self determination.

The foreign policy chief warned Indian government that their excessive use of
force can worsen the situation in the valley and create more trouble for the
Indian authorities.

Senior US lawmakers and their witnesses had gathered in Capitol Hill on
Tuesday to discuss if Pakistan is America's friend or foe.

The House Subcommittees on Terrorism, Nonproliferation and Trade and Asia
and the Pacific jointly held this hearing led by Congressman Matt Salmon
and Congressman Ted Poe.

Former US ambassador to Afghanistan and United Nations Zalmay Khalilzad,
senior editor Long War Journal Bill Roggio and Assistant Professor American
University Ricia Bacon spoke as witnesses in the discussion.

Zalmay Khalilzad's statement

Khalilzad, who in the past served as US ambassador to Iraq, Afghanistan
and UN, said Pakistan views the Afghan Taliban as an effective proxy to
ensure Pakistani dominance over Afghanistan and believes that continuing
the war in Afghanistan will lead to a US withdrawal, which would change
the balance of power against the current government and in favour of
its proxies.

He maintained that Pakistan's status as a "major non-Nato ally" in the
war against terror is "wholly inappropriate" and recommended that the
country should be in US State Department's list of state-sponsors of
terrorism.

Bill Roggio's statement

Long War Journal's editor Bill Roggio testified that Pakistani elites have
attempted to distinguish between what are referred to as "good Taliban"
and "bad Taliban", a distinction based on groups that advance Pakistan's
foreign policy goals and those who challenge the primacy of the Pakistani
state.

He also accused Pakistan of backing the Haqqani Network in Afghanistan
and said that some of the deadly attacks inside Afghanistan have been
directly traced back to Pakistan.

"In Pakistan, the Haqqani Network is based in North Waziristan and has
a presence in other Pakistani tribal agencies, such as Kurram. The
Haqqanis run the notorious Manba Ulom madrassa in Miramshah,
North Waziristan," said Roggio.

He added that it is clear that Pakistan's military and government considers
militant organisations as a strategic asset and some see the militants as
their ideological brethren.


Source:DAWN.COM, July 13, 2016
India ,Haqqani lobbying against F-16
deal:Asif
By Riazul Haq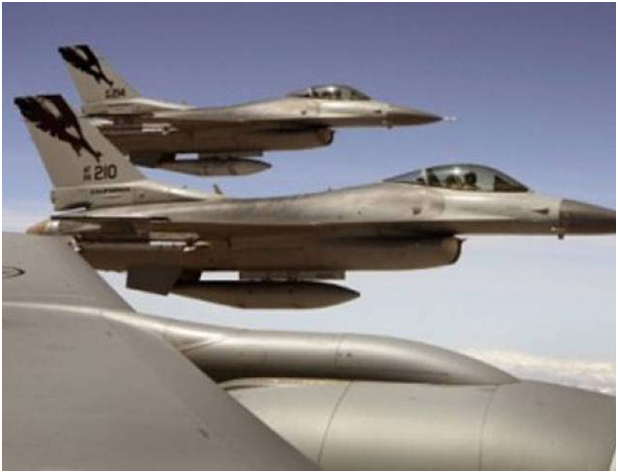 PHOTO: AP
ISLAMABAD:

Defence Minister Khawaja Asif has accused India and former ambassador Husain
Haqqani of trying to derail Pakistan's deal with the United States to purchase
F-16 fighter jets.

While replying to a question asked by PTI's Shafqat Mahmood in the National
Assembly on Tuesday, he said certain lobbies, including Indian and Pakistan's
former envoy to the US, were behind the delay in the delivery of F-16s.

"The Obama-led administration is committed to supplying eight F-16s despite
efforts by India and former Pakistani ambassador to the US Haqqani to block
their delivery," Asif said while addressing the lawmakers.

The US Congress has reportedly stalled the planned sale of F-16s to Pakistan
after some lawmakers raised questions about the end use of the combat
aircraft and the uneasy relationship between the two countries.

But the defence minister claimed it was the "Indian lobby" and the PPP former
envoy, who approached the US House of Representatives to halt the deal.

If approved, Asif said, the aircraft will be delivered within two years. He
added besides JF-17 Thunder, the F-16s were used to crush the militants
and destroy their hideouts in Operation Zarb-e-Azb


No anti-Shia alliance

Asif also claimed the 34-state alliance announced by Saudi Arabia in December
was not against Shias but a forum to counter negative stereotyping of Muslims
across the world.

"This is not a combat alliance per se like Nato and not against any country,"
he told the assembly while clarifying the concerns of lawmakers if the alliance
was against any country or people.

Saudi Arabia announced its plan for a Muslim coalition against terrorism on
December 15. But key details on how it would work and whether or not it
would involve military forces on any front lines remain unclear. The group
does not include either Iran or Syria – both Shia-ruled countries.

While Pakistan has agreed to join the coalition, there have been apprehensions
if this will lead to a blowback locally. The defence minister read out Islamabad's
policy statement in the house on Tuesday.

Asif said the alliance's role was definitive and evolving. "Prejudging or
predetermining anything at this stage would not be fair as the government will
keep everyone abreast," he said.

He added the issue of counterterrorism and the role of media was among the
topics discussed with the Saudi defence and foreign ministers on their recent
visits.

Speaking about the premier and army chief's visit to Riyadh, the minister said
the Saudis response to the meeting had been positive and the same was
expected in Iran. "This will normalise the ongoing tensions [between Riyadh
and Tehran]," he said. "The nation should be hopeful and pray for the success
of the visit."

Opposition's criticism

PPP's Naveed Qamar asked Asif if Islamabad has decided whether Pakistan
was part of the alliance or an honest broker. "It is anti-Shia alliance and
allying with a section for political purposes. It is not going to be one-sided
affair," he said.

The defence minister replied Pakistan would play the role of mediation as
the country has the largest Shia population after Iran. He, however, added
Islamabad would stand by the Saudis in case of any threat.

Backing the minister, the foreign affairs adviser added the situation was
still developing.

In response to a query by PTI's Shafqat Mehmood, Sartaj Aziz said Pakistan
already knew about its inclusion in the 34-nation alliance. In May last year,
such a regional agreement was also discussed in Kuwait, he added.

Published in The Express Tribune, January 20th, 2016
US pressure once again
Editorial
Immediately after the attack, it was clear that the deadly Kabul bombing
last week would cause serious new strains in the always-fraying Pak-
Afghan relationship.

With Afghan Chief Executive Abdullah Abdullah quickly calling off a trip
to Pakistan scheduled for early May and Afghan President Ashraf Ghani
issuing a fierce condemnation of the bombing, the attack appears to
have become perhaps the one issue on which the government in Kabul
stands united — pressure on Pakistan will be ratcheted up.

Into that already tense environment, the US State Department has
seen fit to pour fuel on fire by raking up allegations that Pakistan
tolerated the Haqqani network, the assumption being that the latter
was responsible for the Kabul bombing and that the state here either
facilitated the bombing or generally aids the group.

>SOURCE:DAWN.COM, April 25, 2016
F-16 jets US plans to sell to Pakistan
will be used against India:Hussain Haqqani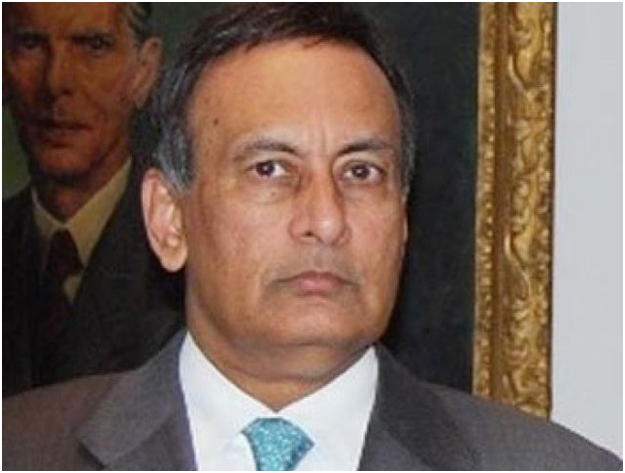 PHOTO: PID/ FILE
Former Pakistani ambassador to the United States Husain Haqqani warned
Washington the F-16 fighter jets it plans to sell to Islamabad will be used
against India instead of militants.

"Unless Pakistan changes its worldview and its compulsive competition with
its much larger neighbour even in violation of international commitments,
American weapons will end up being used to fight or menace India and
perceived domestic enemies instead of being deployed against jihadists,"
Haqqani said.

In October, it was reported that the Obama administration was preparing
to sell eight new F-16 fighter jets to Pakistan, an overture intended to
bolster a tenuous partnership despite persistent concerns about Islamabad's
ties to elements of the Taliban and quickly expanding nuclear arsenal.

Terming the sale of such military hardware and even reported talk of a
civil nuclear deal an appeasement policy towards Pakistani military, Haqqani
urged the US to remind the Pakistani leadership that their ambition of
rivalling India is akin to Belgium trying to rival France and Germany.

The former envoy contended in his remarks ahead of a Congressional
hearing on 'Civil Nuclear Cooperation with Pakistan: Prospects and
Consequences to the Terrorism, Nonproliferation, and Trade Subcommittee
of the Committee on Foreign Affairs' that "the Obama administration's
consideration of a nuclear deal with Pakistan, just like its decision a few
months ago to sell almost US1 billion dollar in US-made attack helicopters,
missiles and other equipment to Pakistan will fuel conflict in South Asia
without fulfilling the objective of helping the country fight extremists or
limit its nuclear arsenal."

Earlier this year, the US State Department approved Pakistan's request
to purchase US-made attack helicopters, missiles and other equipment
valued at almost $1 billion, aimed at fighting insurgent's in the country.

Haqqani alleged that Pakistan's failure to tackle its extremist challenge
reflects an absence of will not lack of arms.

"Unless Pakistan changes its worldview and its compulsive competition
with its much larger neighbour even in violation of international
commitments, American weapons will end up being used to fight India
and perceived domestic enemies instead of being deployed against
militants," he said.

Haqqani, who is currently serving as director of South & Central Asia
at the Hudson Institute, said US is feeding Pakistan's delusion of
being India's regional military rival by providing it with military aid
and selling equipment. "Seeking security against a much larger
neighbour is a rational objective but seeking parity with it on a
constant basis is not," he said.

He further maintained that unlike other countries, Pakistan did not
raise an army to match the threats it faces, adding that at
independence Pakistan inherited 33 per cent of British India's army,
raised for the Second World War and has since sought to identify
threats that match the size of that army.

Urging US lawmakers not to allow military and civilian hardliners in
Pakistan to pursue unwinnable competition with India, Haqqani said
it is time, the US adopted a policy towards Pakistan that supports
the aspirations of its people for a better standard of living.

"The US government has been giving the signal that Pakistan is
too important for the US to ignore, which reinforces all of Pakistan's
wrong policies. These are policies that both the US and a significant
section of the Pakistani intelligentsia would like changed,"
Haqqani said.

Source:The Express Tribune: Published: December 9, 2015
US May Need India's Help To Deal With Pakistan's "Semi-Unstable" Nukes - Donald Trump