OPINIONS
Focus on Punjab
---
Pygmies in Punjab
Anjum Niaz
Is the dogfight between Governor Salmaan Taseer and Rana Sanaullah for real? I don't think so. It's just to take cheap shots at each other. If Taseer was that serious about the Sharifs' flirtation with the Punjabi Taliban he would have flown his Cessna straight to Chaklala and driven the hill to the don who sits in splendid isolation plotting how to save his Swiss millions. Mr Congeniality, the Italian-styled prime minister (how many suits does he own?) still can't get over Zardari gifting him the prime ministership.
Taseer should stop begging Chief Minister Shahbaz for a bullet-proof Merc; he should be raising hellfire strafing the terrorists stalking his province and killing people. If he can't do it or as Sanaullah crassly compares his worth to a tissue paper, than Taseer has no business to be occupying the Governor's House in Lahore.
What is shocking is to see Sanaullah – why must our provincial and federal law ministers forever look like underground gangsters out of Godfather? -- appear in talk shows the day after innocent Ahmedis get butchered in their two places of prayers. The brothers Sharif couldn't have chosen worse spokesmen than the real estate developer Rana and Siddiqul Farooque. All that you see of the latter on the TV screens is ink-black crop of hair on his head and a mask of hair, same dye, on lower half of his face with black surma (kohl) in his eyes. He outshouts the other participants including the anchor. Quite a yeller, he is.
While these midgets in the government, opposition and coalition slug it out every night on TV, America readies for a "unilateral strike" on Pakistan. The Washington Post reports the CIA has the "authority to designate and strike targets in Pakistan without case-by-case approval from the White House," on grounds of "solid intelligence" of the presence of 'high value' targets inside Pakistan. For example, if tomorrow the American spy machinery discovered Al Qaeda hoods come over for a cup of tea, Multani halwa and chat with the Punjabi Taliban, bang! South Punjab will get hit.
The drones are ready.
"The US options for potential retaliatory action rely mainly on air and missile strikes, but could also employ small teams of US Special Operations troops already positioned along the border with Afghanistan", reports the American newspaper. This was enough to send Rehman Malik, our part-time security chief scurrying to Lahore. He almost lost his life when his plane tilted on one side after having burst one of its tyres. The same day another family tragedy almost materialised when his brother was chased down a road by kidnappers in Islamabad. Troubles come in three – the same day Malik air-dashed to Karachi to recover Riaz Laljee, Zardari's business buddy.
Now you understand why I call Rehman Malik a "part-time security chief." Instead of attending to the Punjabi Taliban and their partners, Al Qaeda, he's too busy fire-fighting the bushfires ignited by his political party and its co-chairman.
"The prevalence of elite interests over national interests, the misuse of ideology, the distortion of democracy, the misuse of force and the military, the misuse of foreign policy to promote sub-national agendas, the undermining of civil administration, civil society and the rule of law, the mismanagement of the economy and political and moral corruption on a treasonable scale" exacerbate the security challenges and the state of terror in Pakistan, says former diplomat Ashraf Jehangir Qazi, our longest-serving ambassador to India.
Invited by the Oxford and Cambridge Society in Islamabad to talk on the 'War on Terror,' Qazi opened his lecture with a statement saying that the 'war' had spawned "hypocrisy" across the world starting with America, Britain, the UN and Pakistan. Each of these entities used it to "intimidate, coerce and invade territories" as per their own blinkered viewpoints. He quoted the great Winston Churchill who said: "I'm strongly in favour of using poison gas against an uncivilised society" while commenting on the British use of poisonous gas on the Iraqis during the First World War.
More recently, the former American ambassador to India Robert Black told Qazi immediately after 9/11, "History now begins for us." Obviously, the Americans were outraged and, in the words of intellectual and humanist Howard Zinn, "were judging the rest of the world including Pakistan according to their own ideals."
So even if Rehman Malik or Shahbaz Sharif or Salmaan Taseer declare Punjab Taliban-free, but if the US army sees its spy satellites tell a different story, get ready for military action in the plains of Punjab, okayed or not okayed, by the Pakistan Army.
Why was terror allowed to take root in Punjab in the last few years? Did we not know that many madressahs straddling southern Punjab were terrorist training camps teaching their youth to blow themselves? Of course we did. While our politicians were enriching their vote banks by being in bed with the banned militant groups, our bureaucrats were looking the other way allowing these charlatans to kill and attack mosques and public places.
Where were the army and its spy masters, the ISI, during this time?
I put this question to Ashraf Jehangir Qazi who had clubbed the 'establishment' with the politicians for our pathetic state of security today. I had hoped he would give me a direct answer, but I forgot that he's a diplomat who cannot outright put the full blame on the establishment. He dodged my question. "The army today has rid us of terrorism in Swat and FATA but it needs support from the civilian government that has not played the role it should have while dealing with the IDP (Internally displaced persons) issue."
Three weeks ago we sat at the same place to hear Qazi's cousin Ahmed Rashid lecture us on terror. He is perhaps the only author on terrorism who has won international acclaim worldwide. His book Descent into Chaos, written two years ago, chronicles the army's dubious role under military dictators like Zia and Musharraf. Ahmed Rashid gave us a chilling account why Islamic extremism, allowed to flower and prosper, is now "stronger than ever."
He told us how "intimately linked Pakistan is with the Taliban and other militant movements, while remaining the US main ally in war against terror."
One left the lecture with a heavy heart. It was humanly impossible to imagine that our past and present civilian and military leadership wilfully and immorally led its 170 million citizens into a pit where only stark poverty, illiteracy, medieval obscurantism, religious extremism, suicide bombers and sectarian death squads hold sway.
Did I miss out another evil we face today? Yes. Energy crisis! "I met Ambassador Holbrooke recently and he said to me that our energy issue was more deadly than the Taliban," said Ahmed Rashid at the end. "You know what that means? More poverty for the masses which in turn will give a surge to radicalisation during the long hot summer."
Well, one person who won't be feeling the pinch is the president who according to estimates spends Rs1 million a day on his upkeep when 13 crore Pakistanis live under Rs150 a day!
Instead of planning an attack on Pakistan, the Americans should be attacking our poverty and corruption of the highest if they are really sincere about helping us.
The writer is a freelance journalist with over twenty years of experience in national and international reporting Email: anjumniaz@rocketmail.com
The News: Wednesday, June 02, 2010
---
'It's a Murghi, not a Kukri'
Sidrah Roghay
For Mohammed Hanif, a five-year old Punjabi child gets the first shock of his life when he sees the picture of a hen in his school book. ""It's a Murghi not a Kukri," scorns his teacher," said Hanif to an audience roaring with laughter.
At a session titled "Punjabiyat," Hanif along with Nadeem Aslam and Kishwar Desai talked about the image associated with being a Punjabi.
Kishwar Desai said that the perception of people about Punjabis is "Baley Baley, and Chak De Phatte". They cannot think of a Punjabi intellectual. I think Bangladeshis filled in the picture of an intellectual for the subcontinent," she said.
"And so we took care of that. We got rid of all the brains" Hanif quipped in, no longer uncomfortable with his sudden fame, at least apparently.
Desai continued to talk about how Punjab as a region has always been patriarchal. In Indian Punjab, for years, when a daughter was born she was given opium, then drowned in milk, placed in an earthen pot, and buried. "While the ceremony was going on, the villagers would gather around the baby girl, dance and sing and call out to the girl, "Go away child, bring back a brother next time"."
Her novel talks about a girl who survived despite the opium dose, knowing her mother was actually her assassin.
"Then there was partition when parents killed their daughters, and women willingly jumped into wells to escape rape." For her the whole concept of the woman's body, and who should it belong to was interesting.
Nadeem Aslam, an author of British descent with roots in Punjab, read out Waris Shah's poetry on Heer. A character in his novel, 'A blind man's garden' is inspired by Heer. And he remembers passionately the story of an Indian king, who took oath to be loyal to his people, not on the Quran or Bible, but a book of poetry by Waris Shah.
Hanif commented that while Punjab in India makes a small proportion, in Pakistan it is "monstrous". "Ask any Baloch or Bangladeshi for that matter," he said. The author recalled a statement by Sardar Akhtar Mengal in which he called the military "Poori Punjabi".
And then to the audience he read out a poem he wrote, a mixture of Urdu and Punjabi, as a reply to Mengal's statement.
"Fauji Akhir Fauji hai" if not Muslim, then at least Arab, but not Punjabi. "Have you had this poem published?" asked Aslam. "I am not finished with it yet. This was a test transmission," said Hanif. Use of term Punjabi terrorists
Curtsey: The News: Sunday, July 04, 2010
SARGODHA: Punjab Chief Minister Mian Muhammad Shahbaz Sharif has accused Interior Minister Rehman Malik of attempting to create a rift among the provinces and pitching them against each other.
Talking to media persons here on Saturday after offering condolences to the family of Salim Akhter, who embraced martyrdom in Data Darbar attacks, Shahbaz Sharif condemned the statement of the interior minister for using the term of "Punjabi terrorists" for those involved in terrorism activities in Lahore.
"I and the nation denounce Rehman Malik's statement against the people of the Punjab." He said Rehman Malik wanted to create a gulf and prejudices among the people of the four provinces.
He announced compensation of Rs 3 million for the relatives of Salim Akhtar and construction of a girls' high school, a road and healthcare centre in the name of the martyred in his village.
He also announced that the Punjab government would bear all the expenses of education of Salim Akhter's children forever.
Answering a question, Shahbaz said it was not the time of point scoring and there was a need for unity among the masses for eliminating the terrorists from the province —INP
Answering a question, Shahbaz said it was not the time of point scoring and there was a need for unity among the masses for eliminating the terrorists from the province —INP
Our correspondent adds from Lahore: Shahbaz Sharif said the enemies of peace wanted to destabilise the country through their despicable activities but the people will foil their nefarious designs with unity.
He said those committing suicide attacks on a sacred place like the Data Darbar were the enemies of Islam and humanity and they would definitely be punished in this life and the life hereafter.
Talking to MNAs and MPAs, the chief minister said the attacks on the Mazar of the great spiritual personality of the Subcontinent, Hazrat Data Gunj Bakhsh, had not only saddened the people of Pakistan but the devotees residing all over the world were also shocked.
He said no one could even imagine such an act and only an unfortunate person could play with the lives of innocent people at the shrine of the saint, who spread Islam in the Subcontinent. He said all segments of the society would have to play their effective role for the promotion of unity and religious harmony in the country, becoming a rock wall to foil the nefarious designs of those forces engaged in destabilising the country.
Those who met the chief minister included MNAs Sardar Ayyaz Sadiq, Umer Sohail Zia Butt, Malik Ibrar, Members Provincial Assembly Shehzadi Umer Zadi Tiwana, Ramzan Siddique Bhatti, Mohsin Latif, Aajasum Sharif and Dr Saeed Elahi.
Online adds: Meanwhile, PML-N central leader Ahsan Iqbal while talking to a private TV channel categorically rejected the presence of any training centre for terrorists in the Punjab. He said terrorists had occupied no territory of the province.
Ahsan Iqbal, while condemning the statement of the information minister of Khyber Pakhtunkhwa, said terrorists had no religion or nationality and to associate terrorism with the provinces was tantamount to creating a division among the provinces.
He also denounced the terms of Pakhtun Taliban, Punjabi Taliban and Balochi Taliban, adding the menace of terrorism can only be eliminated by forging unity.

Information Minister of the Khyber Pakhtunkhwa Mian Iftikhar, while talking to media persons, had said that training centres for terrorists existed in the Punjab.

NEW YORK: As they come under the US drone attacks in the tribal areas, the Taliban militants have joined hands with the Punjabi militants to push their insurgency into the heartland of Pakistan, the New York Times reported on Tuesday.

Villages and towns in the Dera Ghazi Khan district are virtually under the control of the militants, posing a new challenge to the stability of Pakistan, the paper said. The report quoted police officials warning Islamabad that if it did not take decisive action, insurgency could spread in the Punjab, leading to the destabilisation of Pakistan. "I don't think a lot of people understand the gravity of the issue ... if you want to destabilise Pakistan, you have to destabilise the Punjab (first)," the report quoted a senior Pakistani police official as saying. The report said that after the Swat valley, which was now under the Taliban control, the militants had infiltrated into villages and towns in the south-west Punjab so deeply that they turned them into "no-go zones" and imposed their version of Islam on residents.

"In at least five towns in southern and western Punjab, including the midsize hub of Multan, barber shops, music centres and Internet cafes, offensive to the militants' strict interpretation of Islam, have received threats.

"Traditional ceremonies that include drumming and dancing have been halted in some areas. Hard-line ideologues have addressed large crowds to push their idea of Islamic revolution. Sectarian attacks, dormant here since the 1990s, have erupted once again," the report said.

Tracing the genesis of the new alliance between the Pushtun Taliban and the Punjabi militants, the report said the Punjabi militants went underground or migrated to the tribal areas when Pervez Musharraf clamped on them under the US pressure.

It was in the tribal areas that the two militant groups forged their ties. Currently, up to 10 per cent of all the militants in the tribal areas were said to be Punjabi, the report said.

Quoting a US official, who calls the alliance "tactical", the report said, "The Pashtun Taliban and the Arab militants, who are part of al-Qaeda, have money, sanctuary, training sites and suicide bombers.

The Punjabi militants, the report said, could provide logistic support in the cities of the Punjab like Lahore, including handling bombers and target reconnaissance.

It said the insurgents were making inroads into the Punjab, not only for safe havens, as the US drone attacks drive them out of the tribal areas, but also to seek revenge against Islamabad for its deadly siege of the Lal Masjid in 2007.

"The siege (of the Lal Masjid) has since become a rallying cry" for the Taliban and the Punjabi militants. The report said Umm-e-Hassan, the wife of Maulana Abdul Aziz, made 12 visits in the past several months to south Punjab to rally people. "She claimed that they would bring Islamic revolution in three months," the report quoted a resident of Muzzafargarh as saying.

The paper said the attacks on the Sri Lankan cricket team in Lahore last month and the Marriott Hotel in Islamabad in September were two most spectacular examples of the new terror alliance in Pakistan.
---
Punjab vs other provinces
Khalique Junejo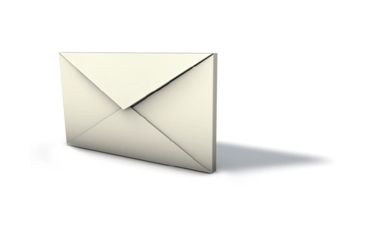 THIS refers to Punjab representative of NFC Dr Ayesha Ghaus Pasha's interview 'How long will Punjab be expected to sacrifice?' (April 21).
This is a new question.It suggests that hitherto Punjab has been sacrificing for other federating units, though facts speak otherwise. Here is a quick look through the Pakistan Energy Yearbook 2013: Sindh produces 40.63pc of the total oil, KP 40.40pc and Punjab 18.90pc. Against this, Punjab consumes more than 70pc of the oil produced. The same yearbook shows that Sindh contributes 68.65pc to Pakistan's total gas production, Balochistan 18.37pc, KP 8.38pc and Punjab 4.6pc.
Thus consumption vs production ratio of gas is: Sindh 55, Balochistan 30, KP 51 and Punjab 783. Sindh and KP use about 50pc of the gas they produce, Balochistan less than onr-third while Punjab uses about 800pc gas more than what it produces. Similarly, during the One Unit era Punjab had more in arrears (loans) which were paid by the One Unit government. And very interestingly the same argument was forwarded then that Punjab was sacrificing for the sake of the country. Dr Pasha says: "Punjab has sacrificed a great deal in the last award to strengthen the federation." The only example she could produce is is its 'conceding to the demand for replacing the population-based formula for the NFC award with multiple criteria'. But it is still 82pc for population and only 5pc for revenue generation.
The question is: 'Who owns all the resources that produce money and the means that generate taxes ?'. The only answer is the provinces. The centre has no resources of its own. So the centre's role is and should be that of an efficient manager and an honest broker.
If the rule is that whatever is produced and wherever produced is the property of the whole country and should be used wherever needed, then things that Punjab produces/owns like wheat and underground sweet water should also be included in the national divisible pool. Why only those things that 'others' produce or own. Dr Pasha says: "Punjab is a very big province, the most populous one; we have a lot of work to do to lift our social and economic sectors."
I ask her why wasn't this principle followed when East Pakistan ( erstwhile ) was the most populous province? She says further : "How long will Punjab continue to be expected to sacrifice?" No one, at least from Sindh, expects Punjab to sacrifice. Let us agree: 'Keep with you what is yours and leave with us what is ours'. In the end she lectures younger brothers to "think about the country first and shun parochial thoughts". For her, talking about Punjab's developement amounts to thinking for the country, but asking for development rights of other provinces is tantamount to parochial thought.

Curtsey:DAWN.COM- April 27th, 2015
---
The 'other Punjab' is at the heart of Pakistani extremism
Manzar Zaidi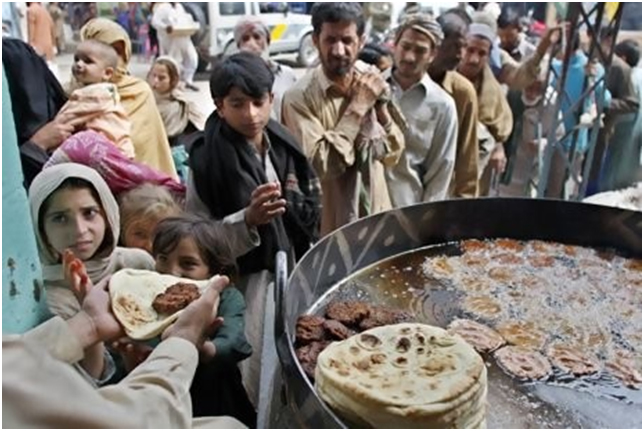 A large number of people live below the poverty line in southern and western Punjab where militancy thrives. Anjum Naveed / AP Photo Most of the fighting between Pakistani troops and the Pashtun Taliban has been in the Federally Administered Tribal Areas. But the less-reported aspect of recent developments in Pakistan is the endemic radicalisation of Pakistan's Punjab province. The continuing mobilisation of Punjabi militants - the so-called "Punjabi Taliban" - is just one way that this growing extremism is becoming evident.
Punjab is vital: almost half of Pakistan's 182 million people live in the province. About 44 per cent of Pakistan's 20,000 madrassas are there. Of the 1,764 people on government "wanted" lists, 729 are from southern Punjab alone. To be sure, Punjab is nothing like the "lawless badlands" of the tribal areas. It is considered by many to be Pakistan's most progressive province, and boasts a number of cities that are well-established metropolitan centres of modernity and liberalism. At the same time, there is another Punjab - the rural south and some adjoining urban centres - that have traditionally been the nursery for militant organisations such as Sipah Sahaba Pakistan and Jaish-i-Muhammad.
Punjabi radicalisation is not a new phenomenon; Punjabis have for long been a part of militant organisations, and after September 11 many mobilised to help their Pashtun brethren in Afghanistan. Today, many policy analysts in Khyber Pakhtunkhwa province are more worried about Punjabi militants than the indigenous Pashtun, partly because the Punjabis are less predictable.
One can almost discern a socio-economic pattern in the radicalisation in Punjab. Among lower-income groups, particularly in southern Punjab, gross inequalities and social injustice are exploited by numerous madrassas and networks of sectarian and militant groups. For instance, the militant Sipah Sahaba Pakistan set up 75 district-level branches and 225 smaller units in the days before the group was banned in 2002. It is still active under changing names, and by all accounts it is growing. Other groups have varying levels of entrenchment in the area.
Radicalisation is unevenly distributed in central and northern Punjab. However, madrassas everywhere are fertile grounds for idealistic extremism.
Other main drivers of radicalisation in semiurban or urban parts of Punjab are misplaced notions of jihad and a deep mistrust of the West. Militant groups tend to concentrate on colleges and universities, and middle-income groups such as lawyers, traders and doctors. Growing alienation from society may drive upper and middle-class Punjabis to find solace with entities such as Hizb-ut-Tahrir, which aims to indoctrinate opinion leaders. Another group, Al Huda, which focuses on women, is fast becoming a fad in the upper crust of society. These organisations espouse "bringing Muslims back to their roots", an ideal that resonates among the educated elite. Punjabi extremism is a volatile mix. Grinding poverty, corruption, extremist seminaries and socio-economic inequalities are a recipe for disaster.
More people live below the poverty line in southern and western Punjab than in Sindh, Balochistan and Khyber Pakhtunkhwa provinces combined. That may help explain why southern Punjab villages are now seeing incidents eerily like events that happened when the Taliban were taking over territories in FATA and Swat: extremists demanding Islamic law, denouncing the government as incompetent and corrupt, banning video and music shops, and encouraging an Islamic revolution.
Moreover, the borders of south Punjab share certain topographical features with tribal areas, so that militants can filter in, even if entry points from Khyber Pakhtunkhwa are monitored.
Dera Ghazi Khan, the largest district in Punjab, is a gateway between central Punjab and Khyber Pakhtunkhwa and Balochistan. Militant Punjabi groups have recruited from there regularly for the war against the United States and Nato in Afghanistan.
The Taliban's influence has also steadily increased in the huge Bahawalpur district, through their allied group Jaish-i-Muhammad. Bahawalpur was already home to up to 20,000 trained Punjabi militants, operating under cover of charity organisations or private schools and media outlets after a broad ban of militant groups by the former president, Gen Pervez Musharraf.
Radicalisation of the Punjab has affected the pattern of terrorism in Pakistan. Attacks by distinct Punjabi entities were a rarity before 2008; this has now changed drastically.
As the government has stepped up counterinsurgency work in Swat and FATA, the Taliban have become more active in Punjab, just as home-grown radicalisation was growing. Together, these events suggest that for the foreseeable future Punjabi extremism may remain a force to be reckoned with, along with Pashtun-driven militancy.
Manzar Zaidi is a security analyst and academic whose most recent book, Insights into Pakistan's Insecurity, was published in June Curtsey:www.thenational.ae

http://www.thenational.ae/thenationalconversation/comment/the-other-punjab-is-at-the-heart-of-pakistani-extremism
---
Difference between militants of Punjab and Balochistan
Mariana Baabar
ISLAMABAD: In an extremely callous move, militants and terrorists stooped to a new low when another attempt was made to take down a helicopter carrying relief goods to earthquake-stricken Awaran district on Friday and was attacked in Mashkay tehsil.

Earlier, on Thursday, two rockets were fired at a helicopter carrying the NDMA chief and a Major General but they escaped.
There is marked difference between the terrorists in Balochistan who are impeding smooth flow of relief supplies to survivors of the recent quake in Awaran and the Punjabi jihadis who were in the frontline in 2005 when a massive earthquake hit Azad Kashmir.
Their militant activities inside and outside Pakistan notwithstanding, these jihadis from banned groups in fact
led the way to provide humanitarian services inside Kashmir.
On another note in areas of conflict healthcare is in danger and this is a harsh reality.
The International Committee of the Red Cross (ICRC), which recently observed 150 years of outstanding services around the globe is also under attack.
The organisation which in an extremely low key manner provides services inside Pakistan has seen some of its personnel come under attack while others have been kidnapped and killed. However, this has not stopped them from carrying on. Violence, both real and threatened, against healthcare workers, facilities and beneficiaries must be recognised as one of the most serious
and widespread humanitarian concerns of today, says the ICRC.
"There is an urgent need to improve the safety of the wounded and the sick, and of healthcare personnel, healthcare facilities and medical vehicles during armed conflict and other violence," it adds.

The News: Sunday, September 29, 2013
---
The discourse on Punjabi Taliban
Rahimullah Yusufzai
A term that was first used by Pakhtun tribal people to describe Punjabi militants in their midst in Waziristan has become a matter of dispute between the leaders of the PPP and the PML-N. Interestingly, mostly Punjabis from the two major political parties of Pakistan are involved in this controversy at a time when unity is needed to tackle terrorism. There is no doubt that this is an ideal outcome for the terrorists and whoever is sponsoring them because terrorist acts are committed not only to cause death and destruction but also chaos and uncertainty.

The PML-N leaders object to the use of the term Punjabi Taliban. Punjab Chief Minister Shahbaz Sharif has accused Interior Minister Rahman Malik, a lateral entrant in the PPP, of using it to create rift between the provinces. He argued that the statement by Rahman Malik, who is a Punjabi from Sialkot, using the word Punjabi Taliban and Punjabi terrorists amounted to a condemnation of the people of Punjab. Shahbaz Sharif also stressed that he has never used the term Pakhtun Taliban or Pakhtun terrorists.

Nawaz Sharif also took exception to the use of the term Punjabi Taliban by remarking that terrorists are just terrorists as they had no boundaries and territories. Indeed this is the line now being taken by most politicians, but political point-scoring and backstabbing is prompting some of them to paint the terrorists and militants in ethnic and sectarian colours.

Not long ago Pakhtuns were the villains as almost all Taliban were Pakhtun. Common Pakhtuns earning their livelihood in Punjab, Sindh, Azad Kashmir, Gilgit-Baltistan and Islamabad were increasingly being viewed with suspicion and the police in some places rounded up innocent Pashto-speakers after accusing them of being militants or their facilitators. It would be a while before these poor souls are able to prove their innocence. Many wealthy Karachi and Lahore families stopped hiring Pakhtuns, known for their loyalty and for doing tough menial jobs, or fired those already in their pay. One wonders if those denied an opportunity to earn an honest livelihood wouldn't consider returning to their wretched villages and joining the militants.

Isn't it a fact that the record unemployment, which is highest in Khyber Pakhtunkhwa compared to other provinces, has already pushed many jobless young men into the ranks of the militants? It is also difficult to forget how attempts were made to prevent Pakhtuns displaced by militancy and military operations from seeking refuge and work in Sindh and Punjab and Sindhi nationalists and MQM, following a wink by the Qaim Ali Shah-led PPP government, staged strikes to keep out the largely poor Pakistanis of Pakhtun origin from a part of their own country. At the time, one felt all this talk about nationhood and national solidarity was rather artificial.

Returning to the debate on Punjabi Taliban, Rahman Malik denied using this term and Prime Minister Yousaf Raza Gilani said he was satisfied with his explanation. The Interior Minister is obsessed with media coverage and often he lands himself in trouble by talking too much and about matters, like military operations and strategies, that aren't part of his job. Despite being proved wrong on a number of occasions, he didn't stop claiming the death of top Taliban commanders in tribal areas that are beyond his mandate and where intelligence networks have usually been found wanting.

The discourse about Punjabi Taliban is taking place at a time when a recent IMF report put Pakistan's losses in the past five years due to the 'war on terror' at Rs2.08 trillion and when the Tehrik-i-Taliban Pakistan (TTP) is attempting a comeback in South Waziristan, Bajaur and Mohmand tribal regions by launching fresh attacks against the security forces and target-killing government supporters. Its jihadi allies are aiding these efforts by striking in the cities, particularly in Lahore, and in the process sowing the seeds of discord in the country's political, religious and ethnic fabric. The faultlines in our society are being exposed and cleverly exploited. There is talk of the Deobandi-Barelvi divide as numerous organizations claiming to speak for the majority Sunnis clamour to grab attention and gain ascendance in the wake of the suicide bombings at the Data Darbar of Lahore's patron saint Syed Ali Hajvairi. The Ahle Hadith sect and others that don't like visits to shrines and condemn certain rituals that go on around the graves of the saints are attracting flak. There are fresh demands for more and tougher military operations against the militants not only in the tribal borderlands of Khyber Pakhtunkhwa but also in southern Punjab.

The same politicians fighting over the Punjabi Taliban terminology are loudly welcoming the holding of a national conference on the issue of terrorism. Those unable to agree on simple things due to politics cannot be expected to take major decisions. If the past conferences are a guide, one could say beforehand that this effort too would be an exercise in futility. The conference would make feel-good recommendations, which the PPP-led federal government would be unwilling and unable to implement considering its past refusal to take seriously the now forgotten unanimous parliamentary resolution on the subject. The politicians, ruling or otherwise, would have to keep in mind the reaction of the powerful military and the interfering Americans, who despite their failure to contain the Taliban in Afghanistan still believe that they are qualified to advise Islamabad on how to tackle the Pakistani Taliban. On a previous occasion, all these politicians almost absolved themselves of responsibility and gave a free hand to the military to carry out action against the militants.

There is renewed demand by certain politicians for negotiating peace with the Pakistani Taliban to end their devastating bombings in the cities. This demand is unlikely to be accepted by the powers that be even though two peace accords, one with the Hafiz Gul Bahadur-led Taliban faction in North Waziristan and another with Maulvi Nazeer's tribal fighters in Wana and Shakai in South Waziristan, are still in place and accepted by both the militants and the military. Besides, the other insurmountable hurdle is the TTP's main demand that Pakistan should end its alliance with the US and stop being part of the 'war on terror.' Is it possible for our leading politicians and generals to accept this demand in view of the international situation and on account of the tendency of our ruling elite to cling to the US in the hope of advancing their personal interest? In fact, Pakistan would be better off if it wasn't such a close ally of the US but it is a relationship that cannot be given up easily due to the ground realities and for want of better options.

Even if the Sharif brothers are justified in objecting to the use of the term Punjabi Taliban, the fact remains that the militants themselves prefer its usage. Mohammad Omar proudly introduces himself as spokesman for Punjabi Taliban when he phones journalists from somewhere in North Waziristan and speaks in his Punjabi-accented Urdu. For him, all Punjabi militants presently aligned to the TTP are part of the network of Punjabi Taliban. Government officials have also being using the term Punjabi Taliban. When South Waziristan's political agent Shahab Ali Shah convened a jirga of Ahmadzai Wazir tribal elders in Wana on July 4 to warn them about military operation in their area if they didn't expel foreign militants, he specifically mentioned Punjabi Taliban.

It is interesting though that the original Taliban in Afghanistan have curtailed the use of Taliban and prefer calling their movement the Islamic Emirate of Afghanistan while those inspired by them insist on being identified as Pakistani, Punjabi or Swati Taliban.

The writer is resident editor of The News in Peshawar. Email:rahimyusufzai@yahoo.com
Curtsey:The News :Tuesday, July 06, 2010
---
What 'Punjabi' Taliban?
Ahmed Quraishi
South Waziristan is an Indian outpost on Pakistani soil with a religious version of Mukti Bahini in place, the terror militia created by India in 1969 before its full-fledged and unprovoked invasion of East Pakistan two years later. The similarity is in using proxies. This is not an outlandish theory but an emerging fact anchored in hundreds of pieces of information and intelligence that Pakistani security forces have gathered from the western strip of Pakistan stretching from Balochistan and all the way to the tribal agencies in the north.

To simplify this, let's start with the series of attacks on Lahore in the past fifteen months. Attacking Pakistan's military and attacking Lahore has been an old Indian obsession. The link was first made by Indian analysts associated with Indian military and intelligence. They theorized that since Pakistan's military is mostly drawn from Punjab province, it only makes sense that the best way to punish it for involvement in occupied Kashmir is to attack that part of Pakistan where the families of Pakistani military officers live. Indian propagandists have long been promoting this flawed line of thinking. Explaining Pakistan in lingo-ethnic terms is something New Delhi turned into an art form after 1971. That's when it successfully exploited this lingo-ethnic card to invade East Pakistan. Our Indian friends later took the same idea to Soviet Moscow to encourage them to meddle in Balochistan and NWFP using Afghan soil.

But after 9/11, this flawed theory was taken by the Indians to a new place: Washington, along with the ideas of independent Balochistan, Pashtunistan and the alleged 'lingo-ethnic' divide in Pakistan. Some US powerbrokers took fancy to this theory. To cut a long story short, that's how US media's anti-Pakistan bias in the past five years was heavily tinged with this Indian theory on Pakistan. It is also one way of explaining why Afghanistan gradually turned into an anti-Pakistan territory and India was empowered at Pakistan's expense despite being celebrated by US officials as a 'major non-NATO ally.'

It is interesting to see an overlap between this Indian security mindset and the TTP. This so-called Pakistani Taliban group attacks the same targets today that New Delhi's security establishment has been focused on for decades: the army and Lahore.

"Punjabi Taliban' is another misnomer that serves the same agenda of forcing Pakistanis to see one another through lingo-ethnic glasses. There is no such thing in Pakistan. Those Pakistanis who volunteered with the Afghan Taliban or with Kashmiri freedom groups during the 1990s came from all linguistic backgrounds [Punjabi, Kashmiri, Sindhi, Pashtun, Urdu-speaking, and Balochs]. To lump all of them together in one 'Punjabi' Taliban is wrong and malicious.

It is also part of the indirect desire to attack the geographic position of the Punjab province, where much of Pakistan's strategic installations and military units are based. It would also mean taking the war to the heart of Pakistani military's base as defined by the Indians who see it as Punjab-focused.

Pakistan's political and military leaders should tell their friends in Washington that freezing the expansion in India's role in Afghanistan is not enough. It should be accompanied by a cleansing within US policymaking circles to remove the poisonous Indian theories on Pakistan that so many within the US academia and media have embraced. Washington should understand that strategies such as inserting pro-US elements into power in Islamabad to contain Pakistan from within won't work. A better course of action is to genuinely understand and respect Pakistani strategic concerns and interests and work with them, not covertly undermine them when the time is right and grudgingly accept them when the tides are rough.

Pakistanis will also have to understand that they will pay a heavy price for insisting on securing their own interests in the region. And it's not hard to identify the culprits. India won't just roll over with punches. And there are lobbies in Washington that won't simply let go of Afghanistan after experiencing the sweet taste of regional imperialism.

All terror in Pakistan is linked to South Waziristan, where Pakistanis are recruited, brainwashed and then used to kill other Pakistanis. South Waziristan has been turned into Pakistan's Tibet or Xinjiang. Our strategists understand this. It is time for our public opinion to see this reality without the distortions created by the multimillion dollar media campaigns by foreign governments that want us to see our problems through their eyes.

The writer works for Geo television. Email: aq@ahmedquraishi.com

Curtsey:The News :Monday, March 15, 2010
---
Should Punjab carry Pakistan's burden?
By S Akbar Zaidi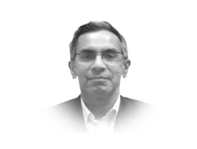 The writer is a political economist
The evidence is quite clear: Punjab is far more developed than the rest of Pakistan; it has been growing faster, has far less terrorism than Khyber-Pakhtunkhwa (K-P) or Karachi, and almost none of Karachi's regular shutdowns. Shahid Javed Burki has written a number of well-argued articles on these pages arguing this point.
The question of what 'Punjab' is, is clearly central to any fair assessment of Punjab's presumed success and prospects. Of course, there are very wide disparities within Punjab itself, a fact recognised by anyone who talks about Punjab, with southern Punjab, in many ways, worse than many of Sindh's districts in terms of underdevelopment. One highly respected Lahore-based researcher has called the Takht-e-Lahore an oppressive entity usurping the rights, resources and identities of the Seraiki people, equating central and northern Punjab (and Punjabis) to colonisers. One can also complicate such analysis by asking whether the Punjabi industrialist in Karachi, or agricultural settler in Sindh, or trader in Gilgit, 'belongs to' Punjab in any meaningful way, and , what such location means to understanding regional and subregional administrative structures. Despite such disparities and questions of methodology, there is still a province in Pakistan called Punjab, and until there are more provinces in Pakistan (with Punjab needing at least three), one can continue to speak of an entity called 'Punjab'.
The question arises, then: should prosperous Punjab, which has all the attributes listed above, carry the rest of Pakistan with it? Now that Punjab's political leadership is also the party in power in Pakistan, does one expect this political leadership to sort out the other problem provinces in Pakistan (all three), as well? Or should it concentrate just on Punjab, for as we know, whoever rules Punjab, rules Pakistan? For some, Punjab is Pakistan, and vice versa.
The term 'should', showing a choice, differentiates clearly from 'can', showing ability. Clearly, Punjab can, especially with the same party ruling Islamabad and Lahore, devise public policy and economic programmes, which are non-partisan and are what people still call "in the greater interests of the nation". This is bound to happen, even unconsciously, as many policies are to be devised, which will have broadly similar effects across Pakistan. Taxation, pricing policy for energy and petrol, trade, and numerous other topics ought to be province-neutral, although given the economic impact of Punjab (and Karachi), these two regions might be more affected. Something as straightforward as uninterrupted power supplies will have a beneficial impact across Pakistan, but will also have a differential impact on users, and since parts of Punjab and Karachi consume more energy, they may benefit disproportionatelyThe question of 'should' is more complex. If the PML-N was not in power in Islamabad, what interest would the Punjab government in Lahore have of fixing Balochistan? Or the militancy problem in K-P? And would the Punjab government have the means and jurisdiction to intervene in any meaningful way? Probably not. An influential public policy analyst from Lahore threw up his hands in dismay and said that Punjab was fed up of having to suffer on account of Karachi, Balochistan and K-P, adding that "it should go its own way", a view he said was gaining ground in Lahore. This was before the elections.

Ironically, only if Islamabad and Punjab are ruled by the same party would there be incentives and externalities to helping the rest of Pakistan, which would be far greater than just helping Punjab, but with Punjab benefiting more, as a result. This does not mean that the centre usurp the rights of other provinces, something which it cannot do after the Eighteenth Amendment, but it does mean that both Islamabad and Lahore would need to work together for the welfare and development of the other provinces as well. A trouble-free Karachi and K-P allow for more trade to and from Punjab, increasing economic activity, benefiting everyone, as would better relations with India. The responsibility on Islamabad is far greater than just helping the brothers in Lahore. And if Lahore can help Islamabad, even better. However, in order to stop the continued domination of Punjab and of Karachi over the rest of the country, the three provincial governments need to develop their own provinces as well, so that they can also benefit from gains which may accrue. Perhaps, what is good for Punjab may be good for the rest of the country. And, vice versa.

Published in The Express Tribune, August 2nd, 2013
---