Pakistan Real Estate News
Real estate blooms as crime plunges low
Hina Mahgul Rind

 
KARACHI: The improved law and order situation in the city has enhanced property value, and new constructions projects have been announced. In the last six to eight months, almost 25-30 new projects worth Rs100 billion have been announced in troubled areas, said Junaid Ashraf Taloo, Chairman Association of Builders and Developers of Pakistan (ABAD), while talking to The News. Each project is not less than rupees one billion.
The areas that suffered from the poor law and order situation include North Karachi, Surjani Town, Scheme 33, Scheme 41 and 42, Gulshan-e-Maymar, Gulistan-e- Johar, and Gulshan-e-Iqbal, as well as 65 percent of the real estate in the city.
The slight betterment of the law and order situation has enhanced land value by 35 percent on average and 10 percent in previously affected areas.
Taloo credited the law enforcement agencies for decreasing the crime rate in the city, which bodes well for the previously disturbed areas in the metropolis. The normalisation has led to better property prices and hike in demand for real estate.
The housing projects, which were shelved due to the disturbed law and order, have been restarted, and if peace persists in the city, the property sector is expected to further go up by 50 percent in the coming years.
Taloo said that at present, more than 40 projects which were halted in different parts of the city have been started again.
Also, since the beginning of the targeted operation, demand has increased and the prices are expected to improve further, he added.
Lawlessness has been a major issue in stopping the flow of investment in this sector.
"Disturbed law and order directly impact the property sector," ABAD chairman said. Increase in construction activities would only result in the revival of the national economy, as over 70 allied industries benefit from this. Resultantly the government also receives sizeable revenue through construction activities, he added.
The construction industry employs over 120 million people directly or indirectly.
Taloo said that ABAD was practically involved in the Prime Minister's Vision 2025 for housing, according to which 500,000 houses will be built annually. The overall shortage of housing units has reached 8.8 million.
Speaking of the financial bottlenecks in the low-cost housing sector, the ABAD chairman said that though all the work had been done by the stakeholders, the matter is in limbo due to financial issues.
He asked the government to formulate a policy for mortgage financing in order to overcome the housing shortage prevalent in the country.
Taloo said, "We have persuaded House Building Finance Corporation (HBFC) to provide housing loans in the lower income group areas as well as the middle income group areas, which was not being done by the HBFC previously."
The HBFC has agreed with the suggestion given by ABAD and is now providing the loans in lower and middle income areas. All the projects launched recently in the low and middle income localities are being financed by the HPFC.
ABAD chairman said that the builders and developers association has persuaded the Sindh government to rehabilitate katchi abadis vertically, and it has approved an ordinance in this regard. However, no progress has been made on it since the ordinance was passed.
Curtsey: The News, Friday, September 18, 2015
Overseas Pakistanis in UAE eye real estate back home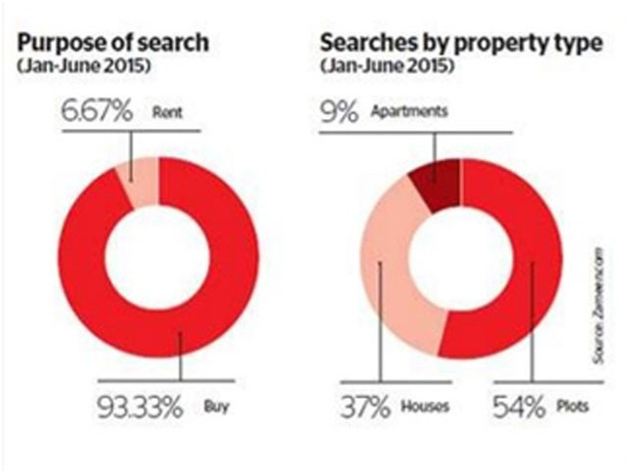 PHOTO: KHALEEJTIMES/ZAMEEN
Overseas Pakistanis residing in the UAE are eager to buy properties in major cities back home as the security situation improves in the country, according to a report released by real estate portal Zameen.com.
The report shows that nearly 93 per cent of Pakistanis expats in UAE want to purchase property back home. Speaking to Khaleej Times, Zameen.com CEO Zeeshan Ali Khan said a lot of overseas Pakistanis find Pakistan's flourishing real estate market the 'best bet' for investing capital.
Data reveals that overseas Pakistanis remitted $3.19 billion in the first two months (July and August) of the current financial year 2015-'16; a year-on-year growth of 5.42 per cent and a major portion of this amount was received from the Gulf countries including $483.29 million and $319.15 million from Saudi Arabia and the UAE respectively.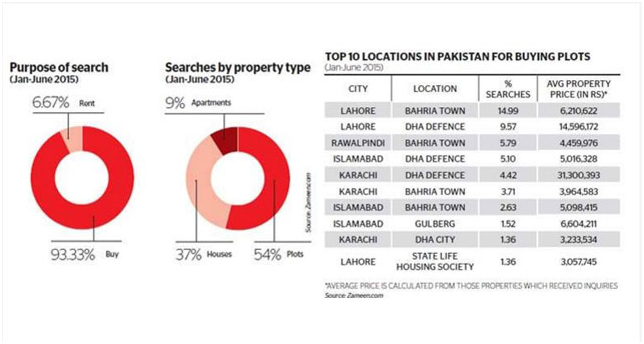 PHOTO: KHALEEJTIMES/ZAMEEN
"With remittances going up steadily, more capital is likely to be pumped into the property sector. As always, a large chunk of this investment is expected to come from the Middle East. In fact, more than 60 per cent of the $18.4 billion remitted last year came from Pakistani workers in the GCC, particularly in the UAE and Saudi Arabia," Khan said.
Read: Real estate: Strict regulation of market need of the hour
Based on the number of inquiries, the data reveals that Bahria Town Lahore and Defence Housing Authority (DHA) Lahore are the top two preferred locations for Pakistani expatriates in UAE, followed by Bahria Town Rawalpindi and DHA Islamabad, which are then followed by DHA Karachi and Bahria Town Karachi.
Fifty-four per cent of Pakistani expats prefer to invest in plots and 37 per cent prefer to buy houses whereas 9 per cent show interest in buying apartments only, the data revealed.
On average, overseas Pakistanis are willing to invest Rs6.21 million in Bahria Town Lahore whereas DHA Lahore and Bahria Town Rawalpindi received enquiries based on an average price of Rs14.56 million and Rs4.45 million correspondingly.
"With a lot of private developments coming up, including an array of DHA projects in cities such as Gujranwala, Multan, Bahawalpur, Sialkot, Peshawar and even phase 9 in Lahore, we could see an overwhelming response from overseas Pakistanis who have an eye for top-notch projects across the country," Khan said.
Speaking about the stability of the market in 2015, Khan said that the market has been stable in terms of rates, the overall growth has been slow in Lahore and Islamabad, However, Karachi has seen impressive growth, especially DHA, he added.
"Overall, the market activity has picked up since Eid Al Fitr and it could last until the end of the year. But we are not expecting any major price increments, like ones we saw in 2013," Khan said.
Pakistanis residing in the UAE contributed $4.23 billion, or 23 per cent, to the total remittances in 2014-'15 while expatriates in Saudi Arabia remitted $5.63 billion and remained on top of the table.
This article originally appeared on KhaleejTimes
Curtsey:The Express Tribune, Published: September 23, 2015
Real estate:Strict regulation of market need of the hour
By Shahram Haq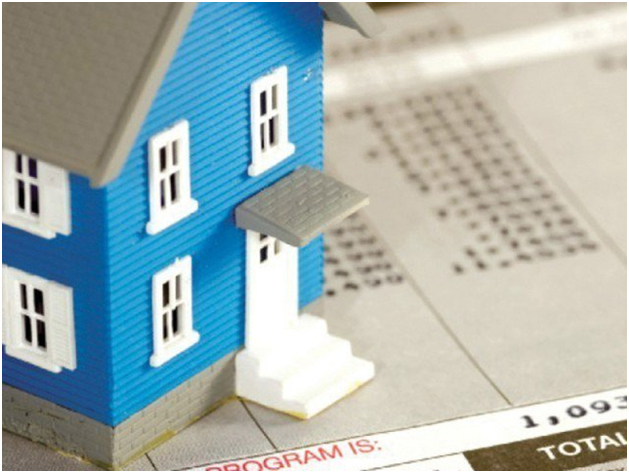 Investment trend changing from long to short term. CREATIVE COMMONS
LAHORE: Pakistan's real estate market is developing with every passing day. The emergence of new real estate groups is changing the investment trend from long to short term.
Though many cautious investors park their money in the construction of housing units or simply purchase completely built units to rent them out for income generation, still a majority prefers to invest in land for a better or sometimes quick return, experts say.
The charm of better and instant return has increased the flow of liquidity in the property market and most of the people are not hesitant to invest their savings. In the past few years, the unstable law and order situation and a high cost of doing business had forced many to sell their business and put money in the real estate market.
The diminishing agriculture income is another reason for many small and medium-sized landlords to sell rural land and go for pumping money into urban property.
Though there are some rules and regulations and state authorities to deal with matters pertaining to the sale and purchase of land, they are not helping to build investor confidence. Apart from some private housing schemes, fraud and land-grabbing is the norm and state laws fail to offer any relief and solution to the problem.
As a result, experts say, money keeps on circulating among few particular housing schemes, which are marketed as a safe haven for investment with better infrastructure and other facilities. Nevertheless, the developers of these private housing schemes often fail to hand over possession to the buyers on the announced date.
In many cases, the capital of investors remains blocked for a number of years with no hope of some government agency coming forward to help them.
According to experts, such delays are also noticed in developed economies, but they do not continue for years and their governments make amendments to the laws to protect investor interests. The example of Dubai can be easily given in this regard.
Real estate developers point out that the property market of Pakistan has been virtually stagnant since 2014, with the exception of some private housing societies that have done a wonderful business because of excessive interest of small and medium-sized investors, who have, of late, make real estate their bread and butter.
Price manipulation
For the past few years, the game of investment starts with the issuance of registration forms of a housing society, then these are converted into files and at later stages plot numbers are given after balloting. Between these processes, a lot of money flows as the investment is not huge and anyone with a few thousand rupees can enter the arena to fetch a handsome return.
Almost in every case, according to experts, the management of a housing society is accused of releasing registration forms or plot files more than the actual number of plots.
The ultimate beneficiaries are the real estate groups and some big investors. They work as a cartel to set high prices for the project's popularity and at later stages they weaken the market and buy plots at much lower rates to fix the issue of excess files.
Every time this happens, but whenever the same group announces plan for developing another housing society, investors rush again to buy the property and the same old story is repeated. Perhaps, they have not many investment choices available.
Experts say there is a dire need to regulate and document the real estate market and put in place a strong check and balance mechanism as investor's numbers are increasing due to rapid urbanisation. Only strict rules and an independent authority could put a check on such developers in order to force them to deliver what they have promised.
These measures will help in limiting the unexpected hike in land prices and slowly turn this scattered but an important segment of the economy into an organised sector. This will also help in boosting investor confidence and once things are streamlined, real estate could prove to be one of the most lucrative sectors both for investors and the government.
The writer is a staff correspondent
Curtsey:The Express Tribune, August 10th, 2015.
Pakistan-based real estate portal raises $9 million in series B financing
By Osman Husain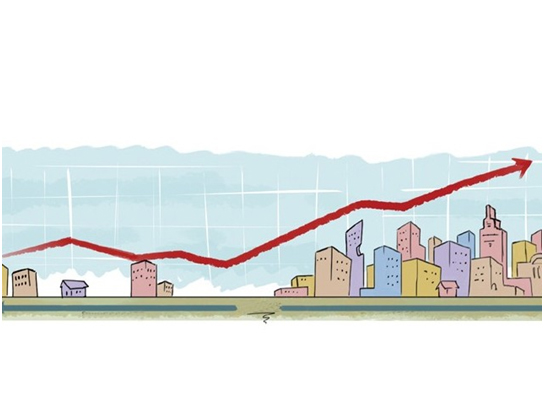 Illustration: JAMAL KHURSHID.
Zamzama Property Group, the parent company of real estate sites Zameen and Bayut, announced today that it has secured US$9 million in a series B funding round.
The startup said a total of three investors participated in the round, but only publicly disclosed Vostok New Ventures as one of them, declining to reveal details about the other two. Per Brilioth, managing director of Vostok New Ventures, will also be taking a seat on the board.
"We had a lot of offers [for the round] and had to cherry pick the investors [that participated]," Imran Ali Khan, co-founder Zameen, told Tech in Asia. "The money will be used to expand our operations and continue investing in our key markets."
Zameen, the startup's flagship venture, is a real estate and property listings portal focused exclusively on the Pakistani market. Founded in 2006, the portal first raised funding in 2012 when French angel investor Gilles Blanchard participated in a seed round and joined the company as its chairman. In 2014, the startup announced an undisclosed amount in series A funding from Kuala Lumpur-headquartered Frontier Digital Ventures.
Bayut, the smaller venture in the group, is a similar property listings site but focused on the United Arab Emirates market. It was founded in 2007.
According to an emailed statement, Zameen attracts two million monthly visitors and has expanded its team from 90 people at the start of 2014 to over 300 employed today. Co-founders Imran Ali Khan and Zeeshan Ali Khan have retained controlling interest in the company.
"We have been at the helm of a digital revolution in the country that has seen millions of Pakistanis come online for the first time. This is a company run by Pakistanis for Pakistanis, and it will always be," said Zeeshan.
This article was originally published at Tech in Asia here
Curtsey:The Express Tribune, Published: September 29, 2015
Real estate: Karachi and Islamabad markets record modest gains
By Shahram Haq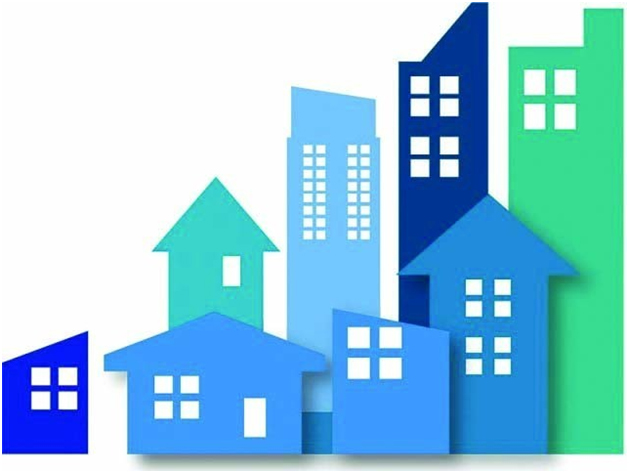 Price movements: 12.23% was the price increase in DHA City Karachi in the first half of 2015. Rs68.2m was the average price of a one-kanal house in Islamabad's Sector F-11, one of the most expensive areas.
LAHORE: When prices of real estate stagnated in 2014, all eyes were focused on the next year with hopes that it would bring along some momentum in the market. Truly, the much-needed activity emerged, though in part, in the first half of this year.
In almost all popular localities in Karachi and Islamabad, property prices went up over the six-month period from January to June 2015, showed data released by zameen.com, a property portal of the country.
Lahore, however, continued to record sluggish activity with prices remaining static this year as well. But this is not a worrying sign. The property market of Lahore often slows down when investors pay more attention to real estate developments in the country's capital as well as in Karachi.
In an encouraging development, several new projects are on the cards in Lahore, including the 60,000-kanal LDA City and the 40,000-kanal DHA Phase IX. These and other projects are widening the scope of investment opportunities in the city, which will help steady the property market in the long run.
In the first half of 2015, one of the top localities in the city, Lahore Cantt, registered a decline of 9.29% in prices while real estate markets in DHA Lahore, Bahria Town and LDA Avenue-I remained stable.
Average price for a one-kanal plot went down only 1.02% in DHA Lahore in the first half whereas in Bahria Town the same plot cost 3.26% more over the same period.
Similar stability was noted in LDA Avenue-I, where average price for a one-kanal plot edged up a negligible 1.05%.
Though Johar Town continued to offer one of the highest rental yields at 4.26%, DHA Lahore and Lahore Cantt remained the more expensive neighbourhoods. On average, a one-kanal house in the localities cost Rs36 million and Rs37.5 million respectively.
Islamabad market                                           
Here, three of the four popular localities recorded decent gains in the first half, with Bahria Town the only top locality posting a slight drop in property prices. In comparison to the miserable second half of 2014, this was a good turnaround for the real estate market in the capital.


A moderate growth was noticed in Sector F-11 and DHA Islamabad as prices of one-kanal plots rose 6.05% and 6.96% respectively. There was also a modest growth of 6.39% in plot prices in Sector E-11.
Bahria Town, however, remained stable with a slight dip of 1.20% in one-kanal plot prices in the first half of the current calendar year.
Sector F-11 was one of the most expensive areas for buying one-kanal houses in Islamabad with an average price of Rs68.2 million. It was closely followed by Sector E-11 where average prices were Rs62.9 million for a one-kanal home.
However, Bahria Town, despite a slight dip in average prices, offered a high rental yield at 4.35%.
Karachi market
With investor focus squarely on Karachi for several months now, the city's top localities have seen decent rises in prices as well as hectic activity in the first half despite Ramazan and a deadly heatwave.
Gulshan-e-Iqbal and DHA City Karachi recorded handsome price increases whereas DHA Karachi and Bahria Town also posted healthy gains to play their part in a very encouraging overall performance.
Prices of a 500-square-yard plot in DHA Karachi showed a restricted – by Karachi standards – growth of 6.09% while Bahria Town posted a healthy rise of 9.85%.
Prices went up 12.36% in Gulshan-e-Iqbal and 12.23% in DHA City Karachi, indicating a satisfactory and controlled growth.
DHA Karachi was one of the costliest neighbourhoods for buying homes with average sale price of Rs58.9 million for a 500-square-yard house.
Though Gulshan-e-Iqbal offered a relatively higher rental yield at 5.01%, average house prices stood at Rs37.4 million in the locality, well short of the prices prevailing in DHA Karachi.
Curtsey:The Express Tribune, July 16th, 2015.
Pakistan's first real estate fund launched at KSE
KARACHI: Arif Habib Dolmen REIT Management Limited launched Pakistan's first Real Estate Investment Trust (REIT), Dolmen City REIT at the Karachi Stock Exchange on Monday.
Chief Guest Syed Murad Ali Shah, Advisor to Chief Minister for Finance, said, "The launch of Dolmen City REIT is a matter of great pride for all of us, as this is not just Pakistan's first Real Estate Investment Trust scheme but also of all the Sub-continent."
REIT is modelled after mutual funds and provides investors with regular income streams, diversification and long-term capital appreciation.
"I expect enthusiastic participation from investors during the Book Building, which is on June 8 and 9, 2015, and also from the general public who can participate in the IPO on June 12," Murad said.
Dolmen City REIT is a closed-ended, Shariah compliant rental REIT which offers investors the opportunity to become unit holders of two components of the Dolmen City project, Dolmen Mall Clifton and The Harbour Front.
The properties will generate rental income that will be distributed by the REIT Scheme among unit holders in the shape of dividends. Any possible appreciation in the value of the property will be an added benefit.
Arif Habib Dolmen REIT Management Limited is a joint venture between the Arif Habib Group and the Dolmen Group.
Arif Habib Group Chairman Arif Habib, Dolmen Group Chairman Nadeem Riaz, KSE Chairman Muneer Kamal, KSE Managing Director Nadeem Naqvi, Arif Habib Dolmen REIT Management Limited Chairman Nasim Beg, Arif Habib Dolmen REIT Management Limited CEO Muhammad Ejaz, and Arif Habib Limited CEO Shahid Habib attended the event.
Curtsey:The News, Tuesday, June 09, 2015
Big deals sealed at real estate expo
Lahore - The three-day Property and Real Estate Expo held at Expo Center Lahore from March 27-29 attracted millions of dollars of investment from both local and overseas investors.

The organizers said that the event attracted about 20,000 people over the three days, including local and foreign investors, entrepreneurs, and media.
Exhibitors sealed deals worth millions of dollars.
For instance, Lahore Development Authority's project LDA City was able to sell 53 plots during the event, with more than 350 deals in the pipeline.

Similarly, 14 commercial and 38 residential plots of the New Lahore City project were sold, with around 300 leads in process.
The Green Valley housing society in Islamabad, several projects in Gwadar, Royal Orchard in Multan and Pace Circle in Lahore all secured a significant volume of sales at the event.
The core exhibitors at the expo were regional development authorities, as well as developers of housing schemes, residential apartments, commercial projects, industrial units and farm houses.
In addition, national and international real estate agents, financial institutions and other relevant stakeholders were also present.

The significant boost in investment received by these exhibitors will help the government collect taxes from the real estate sector and create employment opportunities in the property sector.

Saad Arshed, Country Director of Lamudi.
pk, said that local property portal Lamudi.
pk also participated in the three-day Property and Real Estate Expo (PREEX).
"Pakistan's real estate sector is the backbone of our economy, contributing two percent to our overall GDP and linking other sectors such as construction, ceramics, paints, steel and even furniture," he observed.
"By conducting such property expos, we help all builders, developers, real estate professionals and other industry experts to come together under one roof and channel further investment in this multi-million dollar industry of Pakistan," he added.
Curtsey:The Nation,April 02,2015
Foreign investors taking interest in real estate

KARACHI - Real Estate sector attracted an increasing number of foreign investors, as seen by the recent boost in the number of overseas property-seekers accessing the property website.

A renown web portal receives the most number of foreign views from USA since a large number of overseas Pakistanis live there." The data shows, USA is the leading foreign investor in Pakistan's real estate market. Data shows that the top five countries investing in the local real estate sector are: the USA, Saudi Arabia, the United Arab Emirates, the United Kingdom and Canada. It comes at a time when Pakistan's buoyant real estate sector is seeing increasing interest from foreign investors.
 The demand for residential and commercial property has risen by up to 15 percent in the first three months of 2015. This trend is expected to accelerate throughout the year. The three-day Association of Builders and Developers (ABAD) expo held in 2014, sparked international interest in the property and construction sectors. About 30 foreign companies from the construction and allied industries participated in the event.
Curtsey:The Nation, March 26, 2015
Online real estate market on the rise
                                                                                        
Hina Mahgul Rind


KARACHI: The IT boom and internet 'revolution' in Pakistan has forced many sectors to take their business online, including the real estate sector.
The growing number of property websites has put many real estate agents on alert. These up-and-coming real estate portals, including zameen.com, www.bastee.pk and www.apnaplot.pk revolve purely around the sale and purchase of plots in the country. On the other hand, kirayadaar.com specialises in renting out property.
Some of the largest real estate agencies, including big names such as Shafi Jakvani's Citi Associates, are already online and fully capitalising on the potential the internet has to offer.
Samra Zulfiqar, communication manager at zameen.com, said some reports claim that there are over 30 million internet users in Pakistan, a clear indication of how people are increasingly turning to the internet for everything from jobs to property. "And as the general principal of business, wherever the buyers go, the sellers go with them. More and more people are browsing for their dream homes on the internet these days," Zulfiqar added.
She went on to add that zameen.com, which she claims is the country's first property portal, draws approximately 500,000 visitors monthly from both inside and outside of the country and has around 250,000 registered members. "Forty percent of our traffic comes from outside Pakistan," said Zulfiqar, who believes it is the innate wish of most Pakistanis to own a piece of land in their own homeland.
Zulfiqar claims that the site has grown by 4,000 percent in one year. Zameen.com, which is credited for revolutionizing the online real estate industry in Pakistan, was perhaps the only real estate website in the country back in 2006. Now, however, the growing popularity of the internet has paved way for several international groups to venture into the online real estate market.
Rocket Internet is one of the prime examples of new entrants in the industry. Different websites go with different business models; some are free while others charge for the ad space they sell.
Zameen.com gets plenty of advertisements. "Our monthly package of 25 property ads costs Rs1600 which makes the ad per day cost as low as Rs2.13. It's very affordable as compared to any newspapers ad space," Zulfiqar added.
Other than this, Zameen.com also offers a limited free quota to real estate agencies listed with the site. The other websites, apnaplot.com or other portals of the sort, are mostly free because they are still trying to establish a foothold in the market. However, some established names, such as OLX, are still completely free.
Zulfiqar went on to add that zameen.com has certain checks in place to ensure that its credibility does get harmed in the process of posting unverified advertisements. "An entire team has been dedicated to verifying each property listing, the asking prices and making sure the asking price is realistic before making the listing available on the portal," she said, crediting the website's popularity to these checks and balances. In 2013, over 4.3 million people browsed Zameen.com to find and sell their properties in Pakistan, Zulfiqar added.
Khyber Dar, marketing manager at Apnaplot.pk which was launched in February 2013, said the online real estate trend is definitely on the rise as it is seen as the most cost-effective and efficient way to buy and sell anything.
"This is the era we live in. Everything is sold online, even groceries," said Dar, adding that while the response to his website has been positive, it has not been up to their desired level.
Online real estate websites generate revenues from banner ads, and business models and tariff vary from organisation to organisation. "We get about 50,000 hits per month out of which 33 percent are coming from overseas (UK, UAE, Sudia, Bahrain, USA)," Dar added.
Further, he said, while the search for property online is increasing, the mode of payment is still being executed in the traditional format due to the huge amounts and fluctuation in prices on a daily basis. "An efficient and transparent computerised mechanism is needed to decrease the chances of being defrauded and before any move is made towards an online payment system for property buying and selling," Dar added.
Shaharyar Saddique, administrator at kirayadaar.com, agreed that the trend to find properties online is on the rise. "Initially, we had a very basic online portal, but as time passed we enhance our search options and provided more features, such as creating floor plans online, to meet the increasing demand from clients and customers," he said.
Saddique said that his company operates in an increasingly competitive environment with established names fighting for higher traffic.
"We still manage over 1,000 visitors a day from all around the world. I think it will take time for the majority of the populations to shift to online property buying, maybe 10 years or more but anything can happen when we deal with technology," he added.
Curtsey:The News, Friday, January 10, 2014
Karachi real estate draws trillions in black money: FBR
Shahnawaz Akhter


KARACHI: The Federal Board of Revenue (FBR) has collected the data of 100,000 transactions in the real estate business in Karachi and identified the involvement of black money in them to the tune of trillions of rupees, official sources said.
The sources said the Regional Tax Office (RTO) Karachi has submitted the details obtained from Sindh government regarding the transactions of immoveable property – which had taken place in the past five years in the jurisdiction of municipal corporations in Karachi.
"The forms of capital value tax (CVT) of such transactions have been obtained. Out of which 24,000 have been scanned and submitted to the FBR's central data," an official at RTO Karachi said on condition not to be named.
The details of remaining transactions were under the scanning process and would be submitted to the board for inclusion in the central database, the official added.
The sources said that the tax officials would access the information in the central database for the thorough investigation.
About the quantum of revenue involved in undeclared investment in the real estate business, the tax officials said that it was difficult to determine the actual number but the declared investment as per the collector's rate in 24,000 transactions was about Rs17 billion whereas the actual investment as per the open market rates, which were not declared, was at about Rs115 billion.
It is worth mentioning that the RTO Karachi recently gathered the details of 11,600 open plots regarding sales and purchases within the jurisdiction of DHA Karachi. The latest information gathered by the RTO Karachi from Sindh government is apart from the details of DHA plots.
The sources said that the FBR would take action against the persons who misdeclared the investment details under Section 111 of Income Tax Ordinance, 2001 regarding undisclosed income.
The RTO Karachi will send details of about 300,000 transactions of the past five years made in Karachi, which are in the process of finalisation.
The latest drive was started on the directives of Tariq Bajwa, chairman of FBR, to bring people not on the tax roll and to tax the black economy – mainly from tax evasion, malpractice, corruption, illicit drug trafficking etc.
Another FBR official said that the low collector's rate of properties fixed by the provincial governments had provided a gateway for the black economy in the country.
The official said that data gathered through work-back basis on withholding tax on cash withdrawal revealed that Rs6.22 trillion were withdrawn from the banking system during 2012-13 when the withdrawal limit was enhanced to Rs50,000 against Rs6.265 trillion in 2011-12 at the withdrawal of Rs25,000.
The official said that such huge amount was not documented and the same would go in the real estate business, UAE markets or be sent abroad through Hawala or Hundi.
In order to eliminate tax evasion and culture of black money the provincial governments should increase collector rates.
The FBR officials urged the chairman to discuss with other authorities regarding the issues, including elimination of exemption that was unnecessarily granted to capital markets for the protection of undisclosed income/black economy.
Curtsey:The News, Saturday, November 02, 2013
Access to real estate market
Nasir Jamal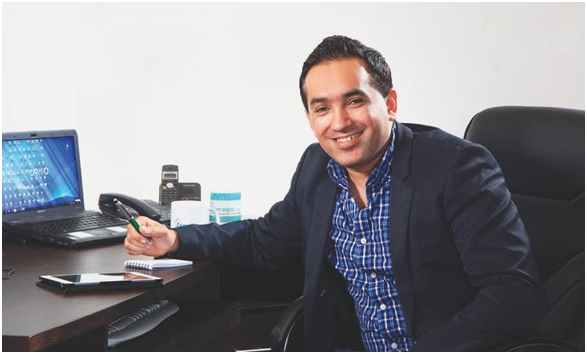 ZEESHAN Ali Khan, CEO and co-founder of Zameen.com, says the lack of public trust in the market owing to frauds in the absence of a regulator, as well as the unavailability of land data and vague land titles etc are major factors that are skewing the development of the real estate market. The limited mortgage market size is another factor constraining its development.
REAL estate is among the murkiest and most underdeveloped markets in the country. And yet, residential and commercial property remains the most favoured asset for most Pakistanis to invest in.
The reasons behind their preference for property varies, though. Some investors feel it safer to keep their money in property than in more volatile assets. Others invest in real estate to earn interest-free profits. Many find it the best avenue to park their illegal and untaxed money.
Indeed, the launch of property portals is not only creating ease for investors but also helping bring a bit more transparency in the real estate market in the absence of good, clear policies and a market regulator.
Zameen.com, one of the fastest growing property portals in the country, is one of them. "We connect buyers with sellers and owners with renters across the country, and we are quickly becoming the central online hub for all things real estate in Pakistan," Zeeshan Ali Khan, the company's CEO and co-founder told Dawn in an interview.
Founded in 2006 with just four people working for it, the company has grown a lot bigger in size. "Today we have 300 people working for the firm and we plan to create another 200 jobs by the end of 2015-16."
Zameen.com offers around 1.3m verified listings from 7,000 realtors across the country, and the number of visitors to the website has grown to 250,000 a month. The number of people visiting the site is evidence of the increasing usefulness of property portals for buyers.
"Over the years, the company has won two CNBC International Property Awards," said Zeeshan. He had founded his first and successful B2B e-commerce portal in the United Kingdom in 2003 soon after obtaining his masters degree in chemical engineering from London's Imperial College.
The wholesale/retail portal earned revenues upwards of £1m in its first year before Zeeshan sold it to return home and founded the property website, whose worth and revenues he refused to share.
The firm received its first foreign investment in 2012 when French investor Gilles Blanchard, who co-founded SeLoger.com — France's largest property portal — saw the growth potential in the Pakistani market and decided to come on board as an angel investor.
In 2014, Zameen.com closed an investment deal with two venture capital firms — Singapore-based internet giant Catcha Group and the Malaysian-based Frontier Digital Ventures — which acquired a significant but non-controlling interest in the company.
---
The size of the country's real estate market is assumed to be in the range of $200bn and $400bn, with overseas Pakistanis directly investing around $2-3bn in the property market
---
"When we started the portal we faced many challenges. Pakistan did not have the IT infrastructure. We knew it would take us many years to grow. But we kept building up," mused Zeeshan.
"The investments by the angel investor and the venture capitalists have given a big boost to the company and helped it grow in size and capture the largest market share in the country."
The number of website visits as well as the company's revenues has almost doubled in the last one year. "After we got the investments, we hired more people and expanded our field presence to 16 cities, with offices in six cities. This year we plan to open offices in more cities. You need a big team and a large presence to run a property portal. Now we are also expanding into smaller towns and cities," he said.
The size of the country's real estate market is assumed to be in the range of $200bn and $400bn, with overseas Pakistanis directly investing around $2-3bn — or 15-20pc of the last fiscal year's total remittances — into the property market.
"There is a lot of growth potential in the property market here, with a housing gap of over 9m units [Pakistan has 23m units compared with 57m in Brazil, which has about the same population, and a mortgage-to-GDP ratio of just 0.5pc, compared to 9pc in India," the company's CEO pointed out.
Similarly, he said, the construction industry here contributes 2pc to GDP, out of which housing is 1pc. "India was at the same level about a decade ago. After the housing boom there, it now stands at 9pc, 5pc of which is housing construction."
Zeeshan said 90pc of the country's property market is 'grey'. The lack of public trust in the market owing to frauds in the absence of a regulator, as well as the unavailability of land data and vague land titles etc are major factors that are skewing the development of the real estate market. The limited mortgage market size is another factor constraining its development.
"These are the areas where the government needs to take quick action. The creation of a property regulating body, public sharing of land records and the availability of the past history of a property will go a long way in eliminating frauds, building public confidence and plugging the outflow of funds to Dubai and the UK," he stressed.
In order to facilitate consumers and reduce the chances of frauds, Zameen.com is developing real estate indices. "These indices will help consumers know the past history of a property and judge its future price. They will also show the trends in the property business in different cities and localities to help the consumers make informed decisions," Zeeshan said.
But the job of creating an efficient real estate market that protects the interest of buyers, sellers and tenants alike rests with the government. A private company or a portal can do only so much.
Curtsey:DAWN.COMJuly 13th, 2015