CENSUS 2016 AND PUNJAB?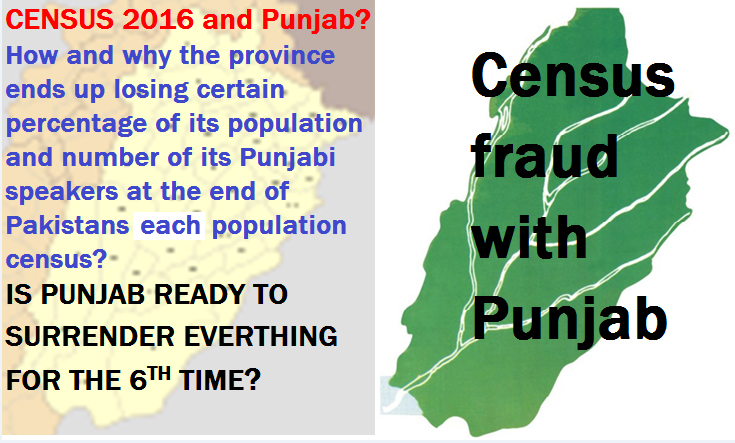 Half of Punjab left unlisted in census

'Punjab being discriminated against in census'

Canadian national promoting Punjabi in province

Seraiki is not a language: PLM

Population census

2011 Housing Census results: Over-counting in Sindh, undercounting in Punjab

How long Punjab will be expected to sacrifice?

Pakistan Demographic Trends Worry MQM

PM's discretion to hold census is unconstitutional

300 million Pakistani

'Reliable data key to development'  

Protest against 'flawed' house –count

PPP allies accused of manipulating census

17 years and no census in Pakistan-A country running on guesswork

Census 2016

Census challenges

PAKISTAN:Where the population bomb is exploding

Pakistan to hold population census in March 2016,with military support

Sixth population census in March 2016
Half of Punjab left unlisted in census
LAHORE, April 22: More than half of Punjab has been dropped and left unlisted in the ongoing house-listing census process as the Population Census Organization lacks the staff and expertise for the task, claims the Punjabi Language Movement.

Speaking at a press conference here on Friday, convener Nazeer Kahut alleged that "insufficient" and "disorganized" enumerator of the organization failed to ensure complete coverage of each and every housing unit in Punjab in the given time.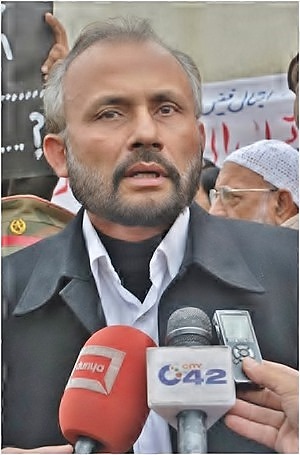 Nazeer Kahut: Convener Punjabi Language  Movement  speaking to media at Lahore Press Club

He feared that the "grave irregularity" was set to result in drastically reducing Punjab's population at the end of the census and consequently causing irreparable damage to the province's interests both at federal and provincial level.
Rejecting the house-listing process, he said the house census in almost half of Punjab could not be initiated either for lack of staff shortage or with the "ill-intent" to reduce the province's population.
Challenging the census data, he said he was ready to prove it wrong through field check in the presence of media, judiciary, army and United Nations' observers.

Mr Kahut alleged that the 1972 "fraud" pattern was being repeated by computerized manipulation of population figures as the authorities failed to cover the province with more than 100 million population.

He said the "engineered" house-listing was aimed at reducing province's population to divide Punjab on a lingual basis and to deprive it of its due share in the NFC award and other grants, civil service and jobs in federal financial institutions, as well as seats in parliament.
Pointing out irregularities in the past five censuses, he claimed that in the 1951 census the Punjabi speaking people were 67.08 per cent of the total population, in 1961 it was reduced to 66.39 per cent, in 1972 to 66.11 per cent.
He said in 1982, the Punjabi population was drastically reduced to 48.17 per cent and in 1998 to 44.15 per cent as never in the history of any country the linguistic identity or ethnic groups had seen such a drastic fall in its population.
The Punjabi Movement leader demanded putting an end to "Seraikilisation of Punjab" and removing Seraiki from the census form declaring it a dialect like various dialects of Sindhi, Balochi and Pushto.

He sought a 30-day extension in the house listing period and increasing the number of enumerators to 100,000 in Punjab for covering the whole province.
He demanded intervention of the judiciary and the army "for the sake of justice and to ensure a free and transparent house-listing and population census".
Curtsey:DAWN.COM PUBLISHED APR 22, 2011
Video: Pakistan to hold population census in March 2016 with Military support


'Punjab being discriminated against in census

Lahore,April 22,During the ongoing process of household census, more than half of Punjab has been dropped and left unlisted, as the Population Census Organisation with its insufficient and disorganised 30,084 enumerators have completely failed to ensure the complete coverage of each and every housing unit in Punjab in the given time, Punjabi Language Movement (PLM) convener Nazee Kahut, said on Friday during a press conference at the Lahore Press Club.
"Irregularities are being committed to reduce Punjab's population at the end of the coming population census, which is bound to cause irreparable damage to Punjab's national interests at the federal level and provincial level," he said. Kahut said that household census in more than half of Punjab has been initiated either with shortage of staff or because of the intentions of reducing Punjab's population.

Kahut said that the PLM demands the Population Census Organisation and federal authorities concerned to show to the world that when, where, how and by whom entire Punjab has been covered during the household census?

"The evidence reveals that all past censuses initiated in Punjab were linguistically engineered as they resulted in reducing the strength of Punjabi-speaking population from 67.08 to 44.15 percent. During the 1951 census, the Punjabi-speaking population was 67.08 percent.

During the 1961 census, it reduced to 66.39 percent and in the 1972 census, it was cut down to 66.11 percent but in the 1982 census, it was alarmingly slashed to 48.17 percent and finally in the 1998 census, the Punjabi-speaking population was pushed down to 44.05 percent," Kahut said.
Curtsey:Pakistan Today, APRIL 23, 2011 BY STAFF REPORT

Canadian national promoting Punjabi in province
Hussain Kashif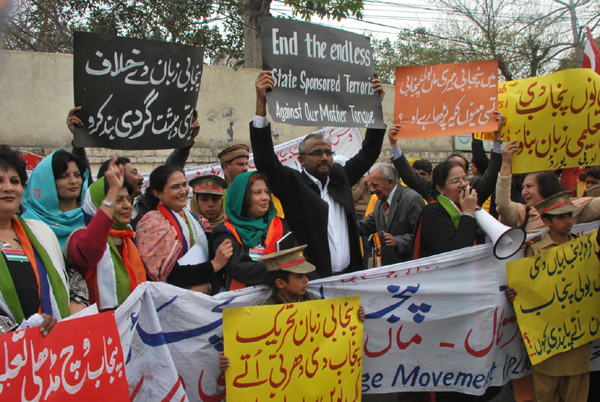 * Punjabi Language Movement chief says population census, house-listing in country extremely sensitive matter

LAHORE: One assumes that anyone associated with a regional language movement would have origins in the native place of that language, however, at the press conference of the Punjabi Language Movement, media persons was surprised to find out that the movement's president is a Canadian national who has been living in Karachi.
Chaudhry Nazeer Kahut, president of the newly launched movement that reportedly is on the lookout for funds under the pretext of promoting the Punjabi language, got into a heated argument with the reporters when he was questioned about his origins. "You should not question my loyalty or identity as I am only a Pakistani and the media is being biased by asking such things", he said in an aggressive tone.
Kahut was simply asked that being a Canadian national, how come he still had so much dedication towards promoting the Punjabi language in the province.
According to the media persons, Kahut got upset and yelled at the reporters, saying that they were taking out personal grudges against him. However, later on he spoke mildly to them, saying that he needs their guidance and cooperation for making the movement a success.
When asked whether he was heading the movement only to gather funds, he replied that his organisation was not a typical NGO and declined to comment further.
He also claimed that although he had an identity card from Karachi, he was born in Kahuta.
Earlier, while addressing the press conference at the Lahore Press Club, he said, "The population census and house-listing census in the country is an extreme sensitive matter, hence, both the censuses should be held under observation of the United Nations to ensure a free and transparent process."
He also appealed the Pakistan Army chief to intervene in the matter and also demanded the Supreme Court (SC) chief justice to take suo motu notice of the issue.
He also claimed that during the ongoing process of house-listing census more than half of the province has been ignored and left unlisted as the Population Census Organisation, with its insufficient and disorganised 30,084 enumerators, had completely failed to ensure complete coverage of each and every housing unit in the province.
Curtsey:Daily Times, April 23, 2011


 Seraiki is not a language: PLM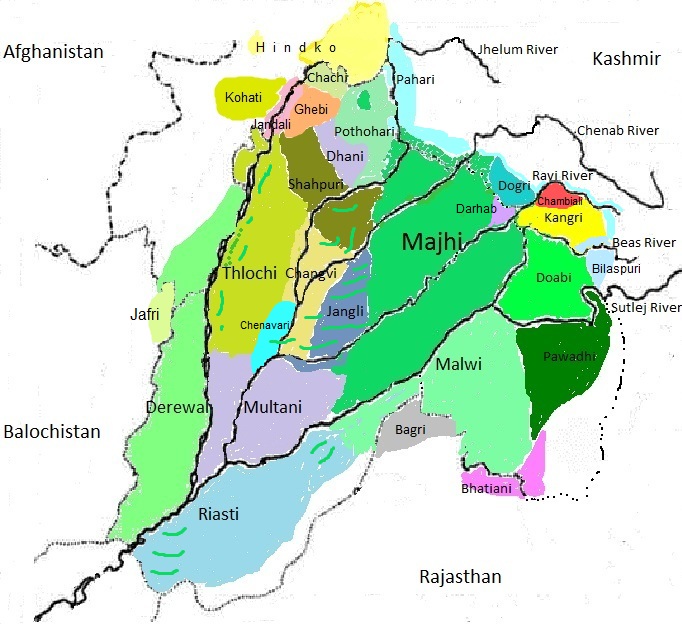 LAHORE – In yet another emotional statement, the Punjabi Language Movement (PLM) said that the PPP will be doomed in Punjab and Sindh if it ever raised the slogan of a Seraiki province, in the next elections. They went to the extent of saying that Seraiki did not exist in Punjab, and that the province belonged to Punjab only.

These views were expressed by PLM convener Nazeer Ahmed Kahut during a meeting. Kahut said that the teaching of Punjabi should be regularized in all schools in Punjab irregardless of the regions, and said that Seraiki people were 'spreading hatred and racism among the people of Punjab'.                                                                                
Curtsey: Pakistan Today, March 15,2011 by Staff Report

Population census
Selected and translated by Shafqat Tanvir Mirza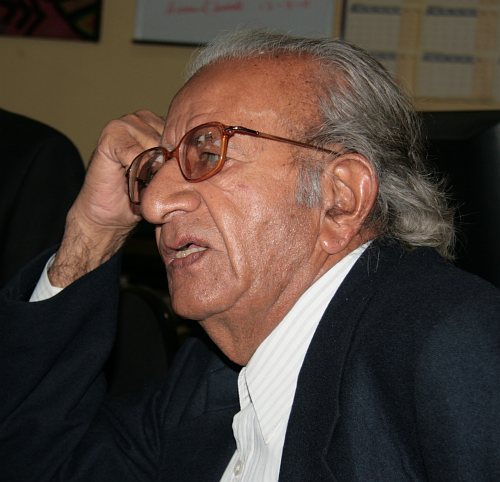 ACCORDING to press reports, a population and housing census is being planned by the government. The first phase of the housing census is to be completed by April 10 while the population census will take off in mid-August. Satellite maps and relevant revenue records will also be consulted. This will be Pakistan's sixth census. In our country … utter carelessness mars the record.
Usually this job is entrusted to school teachers in urban and rural areas, who have to collect information from illiterate persons because of the low literacy rate. Once, the people of Punjab were not represented correctly and their mother tongue was registered as Urdu. It was sad to see Muslim and Hindu communities posing as Urdu-speaking and Hindi-speaking respectively. The only religious community which rightly got Punjabi as their mother tongue comprised the Sikhs.
Many years after independence, in some areas people were coaxed into getting Urdu registered as their mother tongue. Then again in some southern areas [of Punjab] the people were asked to get registered as their mother tongue an established and old Punjabi dialect. The aim was that in future Punjab could be divided along linguistic lines. …In the past, population figures were exaggerated not only in a provincial face-off but also in the case of cities versus the rural areas. Parliamentarians were also involved in [artificially] swelling the numbers…. [Because of such practices] the whole process became doubtful.
now that the sixth population census is being planned, it is necessary that facts and figures be honestly recorded. This is the age of computers and the government should not shy away from using advanced technology. — (March 24)
Curtsey:DAWN.COM.March 24,2011

2011 Housing Census results: Over-counting in
Sindh, undercounting in Punjab
By Shahbaz Rana


Inordinate delay between the population and housing census has already rendered last year's data irrelevant. DESIGN: FAIZAN DAWOOD.
ISLAMABAD:
In what appears to be a significant statistical anomaly, large scale discrepancies have emerged in the data obtained by the government during the housing census – a precursor to the population census – with the results apparently over-counting the number of houses in Sindh and undercounting those in Punjab.
In his briefing to the National Assembly Committee on Economic Affairs and Statistics, Chief Census Commissioner Habibullah Khattak on Tuesday testified that the results of the housing census in Sindh – particularly Karachi and Hyderabad – did not match the trends of previous censuses and various demographic studies.
"The population growth rate in these cities was 3% to 6% higher than the normal population growth trend observed in [demographic] studies. In many areas a single flat has been numbered twice," said Khattak. By contrast, "Punjab was under covered," said Khattak, blaming the Punjab government for improperly monitoring the process. In many areas of Punjab, houses were simply not counted.
This trend seemed to be confirmed by one of the committee members, Moazam Ali Khan Jatoi (PPP, Muzaffargarh), who said that many areas in his constituency, including his own house were not counted.
According to the census chief, the data from Khyber-Pakhtunkhwa appeared to be normal, though there appeared to be a systematic over-counting of houses in Pashtun areas in Balochistan and undercounting in ethnic Baloch areas in that province.
"The local vigilance teams could not practically monitor the process, which led to vast variances," Khattak admitted.
Khattak's testimony was the first public disclosure of the housing census results, which is precursor to the constitutionally-mandated population census. Given how many government resources depend on the outcome of the census, the process is often controversial and always in danger of being politicised.
The provinces' shares of federal tax revenues are decided on the basis of multiple formulas, but the most important by far is still population. Hence, the census will also have an impact on provincial government revenues. In addition, quotas for government jobs are also decided based on provincial populations.
In order to avoid these political problems this time around, the Pakistan Bureau of Statistics (which conducts the process) has proposed that the government adopt the Indian practice of freezing job quotas and revenues shares on the basis of the last completed census rather than the ongoing one.
The last census, the fifth in Pakistan's history, was completed in 1998. The current census should have taken place in 2008, but had since been delayed several times.
Yet perhaps the most important political consequence of the census is the delineation of constituencies in the federal and provincial legislatures. Statisticians widely suspect that there have been sharp divergences in demographic patterns across the country which will benefit some political parties at the expense of others. It is unclear if the government has a plan to get around this problem.
For now, Khattak suggested that the PBS might go for a fresh housing census in the areas where there are the widest statistical anomalies, both on the higher or lower side. He also suggested involving law enforcement agencies in the process. The discrepancies drew sharp criticism from the committee members. "If the government cannot ensure transparency in the population census, no one should expect that the resources among provinces would be distributed on an equitable basis," said committee chairman Malik Azmat Khan (PPP, Lower Dir).
The committee then recommended that Prime Minister Yousaf Raza Gilani immediately call a meeting of the Council of Common Interests – a body that includes representatives from the federal and all provincial governments – to decide how to deal with the discrepancies in the housing census and set the dates for the population census.
Khattak said that the PBS had already sought the prime minister's decision on when to begin the population census, but had been told that Gilani would only call a CCI meeting after having first met separately with all of the provincial chief ministers.
The delay on the part of the prime minister appeared to create another problem: it is increasingly making the housing census irrelevant. The PBS is now seeking a CCI decision on the two options for the census: either the government can undertake a fresh housing census before the population census or it can conduct the two simultaneously.                                                                                          Curtsey: The Express Tribune, January 11th, 2012

How long Punjab will be expected to sacrifice?
NASIR JAMAL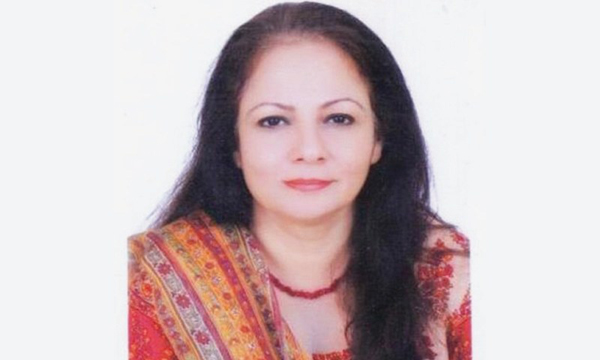 DR Ayesha Ghaus-Pasha
One of the many reasons the 7th National Finance Commission (NFC) award is often referred to as a milestone in the country's history is that after decades of wrangling with other federating units, Punjab conceded to their demand for replacing the previous population-based formula for inter-provincial redistribution of funds from the federal tax divisible pool with multiple criteria.
Although population still dominates the new formula with a share of 82 per cent, Punjab's concession ensured that backwardness was assigned a weight of 10.3pc, revenue generation 5pc and area 2.7pc. Consequently, Punjab's overall share from the resource was cut by 1.27pc to 51.74pc.
However, the increase in the combined provincial share from the divisible pool from 47.5pc to 57.5pc 'indirectly' made up for the loss of the most populated province in absolute terms.
Now that the precedent has been set, many in Punjab believe the other provinces can demand further adjustments in the formula for horizontal distribution and cut in the weight of population when negotiations for the new award begin.
Dawn spoke to economist Dr Ayesha Ghaus-Pasha, who will represent Punjab in the NFC deliberations, about the viewpoint of the province on the issue and how she plans to approach the negotiations.

Following are the excerpts:

Q. What will be the demands of Punjab when the next NFC starts its deliberations?
A. It is premature to say anything about Punjab's case. We've done our analysis and are in the process of finalising our demands and strategy. At the moment, it'll suffice to say that Punjab has sacrificed a great deal in the last award to strengthen the federation. We've always played the role of 'big brother' for the sake of the federation. [As a consequence,] the development of our social and economic sectors has suffered a lot.

Q. There are indications that the other provinces may demand further downward adjustment in the weight assigned to population and increase in the weights of other criteria used for horizontal distribution of the combined provincial share from the federal tax divisible pool. What's your take on this?
A. We will see to it if and when the demand is actually raised during the final NFC deliberations. But let me say here that Punjab is a very big province, the most populated one; we've a lot of work to do to lift our social and economic sectors. The [federal] transfers [under the present award] are inadequate [for our development requirements]. We're hopeful that others [provinces] will think about and take care of our needs in the same way we have taken care of their requirements. How long will Punjab continue to be expected to sacrifice? It is high time the 'younger brothers' also realised their obligations, stepped forward and contributed their bit to strengthen the federation and the country.
We have to grow together as a nation; we will not get anywhere if we continue to pull one another's legs. We need to develop the country as a whole, as one nation. We must think about the country first and shun parochial thoughts.

Q. There are people who believe the provinces have failed to implement their side of the deal to increase the provincial taxes as agreed with the federal government during the negotiations for the 7th award. How do you look at this criticism?
A. Indeed, all the stakeholders must fulfil their obligations and responsibilities. It's true that the provinces have not been able to keep their side of the agreement; but the federal government has defaulted on its side of the bargain in a much bigger way. As a result, the tax-to-GDP ratio remains stagnant [at below 10pc].
That said, let me also inform you that Punjab has implemented several actions to reform its provincial tax administration and system to step up its tax effort. We have already set up the Punjab Revenue Authority (PRA) to collect General Sales Tax (GST) on services. We've broadened services under provincial GST and grown property tax base and collection.
We must get credit for our efforts to implement the long overdue structural reforms. We don't want to compromise on our long-term objectives for immediate benefits. You should also appreciate the fact that the sectors such as services, property or agriculture available with the provinces for taxation are difficult to tax. On the other hand, the share of withholding and presumptive taxes in the federal direct taxes has been on the increase. In other words, the federal government is earning money without moving any of its limbs.
Our strategy in Punjab is to move forward in a proper way without delaying structural reforms and increase our tax collection by broadening the base and netting difficult areas that are not contributing enough tax revenues. The benefits of the reforms being implemented now will start appearing after some time.
Q. Almost every province, Punjab included, has objected to encroachment by the federal government upon the provincial tax base through budgetary measures. The federal requirement for provincial surpluses (to hold down consolidated budget deficit under the IMF loan agreement) is also considered against the spirit of the 7th award. Will Punjab raise these issues at the NFC forum?
A. Let me say it at the risk of repeating myself that all of us — the provinces and centre both — have to strengthen one another. We cannot move forward by strangling each other. These are the issues that we must address and resolve when we sit across the table if we want to get anywhere as a nation.
Curtsey:Dawn, April 21st, 2015
Pakistan Demographic Trends Worry MQM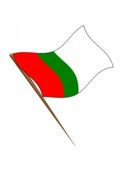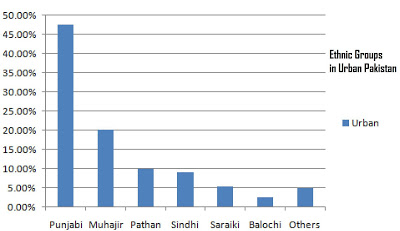 Why did the Muttahida Qaumi Movement(MQM) react so strongly to the PPP's aggressive stance in the recent Azad Kashmir elections that it decided to pull out of the ruling coalition? Why has the MQM leadership replaced "Mohajir" with "Muttahida" in its name? Why is the MQM so eager to expand its base from the exclusively Urdu-speaking urban Sindh to other provinces and regions?



To answer these questions, let's look at the changing demographics in the energy-rich Sindh province. A combination of rapidly declining birth rates of mohajirs and the rising tide of migration of northern pathans into urban Sindh is causing increasing concern among the leaders of the Muttahida Qaumi Movement(MQM) about their party's future as an ethnic and regional political force. This concern has been further reinforced by the influx of new Pathan and Sindhi migrants into Karachi after the massive 2010 floods.



Pakistan's National Census data from 1981 and 1998 showed that the proportion of Urdu-speaking Muhajir population in Sindh declined from 24.1% to 21%. During the same period, the Sindhi-speaking population of Sindh rose from 55.7% to 59%, with the rest made up of Pathans and Punjabis. Given their higher level of education and consequently lower birth rates, it is expected that the2011 national census now underway will show the proportion of Urdu-speakers in Sindh will go down still further to below 20%.

In his recently published book "Pakistan-A Hard Country", Professor Anatol Lieven of London's King's College has described Mohajirs as passionately believing in "Muslim nationalism on which Pakistan had been founded, and for the sake of which they had sacrificed so much."

I think we should all, including MQM, take serious notice of the above description of the native Urdu-speakers (aka Muhajirs) in Pakistan.

If MQM is really serious about appealing across ethnic lines to become a truly national force, it needs to start by genuinely reaching out to all ethnic groups in Karachi, a cosmopolitan urban center which represents a true microcosm of all of Pakistan.

I also think that MQM's genuine pursuit for the mantle of a national party should, therefore, be seen as a positive rather than a negative. It should be supported by all those who believe in a united and harmonious Pakistan which helps every Pakistani, regardless of ethnicity, achieve his or her dream of peace and prosperity as one people striving to makeQuaid-e-Azam M.A. Jinnah's Pakistan a reality.
Curtsey:www.riazhaq.com,Published Friday,July 2011
Read at Source: http://www.riazhaq.com/2011/07/pakistan-demographic-trends-worry-mqm.html
PM's discretion to hold census is unconstitutional
Nazeer Kahut

To hold census in the country currently is the sole discretion of the Prime Minister of Pakistan, which is an unconstitutional act and is against the national interest and international norms. Pakistan probably   is the only country with this anti -national and anti-constitutional practice where census is not mandatory but a Prime Minister's sole discretion. That proves that democracy in this country is a hoax and the constitution of Pakistan is useless  piece of paper.
Prime minister must not have no say in holding the census. Continuous delay in holding population census have  proved to be disastrous practise in Pakistan. since most of the Pakistan's  Prime Ministers have been uneducated, visionless, corrupt with anti people feudalistic biased  mindset and vested interests, therefore they can not be entrusted or assigned with an extremely sensitive national task such as having the discretion to hold national population census.
PM's desecration to hold census in the country must be withdrawn immediately and be transferred directly to the Pakistan Bureau of statics. Which shall be  authorized constitutionally and independently to hold population census in the country without any intervention from government.
To hold transparent census  is a mandatory practise for every nation that is to  be undertaken regularly as no delays are allowed under any circumstances. In order to make population census  at par with accepted international norms and standards Pakistan swiftly needs to  adapt a practical approach towards holding its  national population census when due .

300 million Pakistani

Already, the state is unable to provide for its citizens; what will the situation be like when we hit 300 million souls?—AP/File
IT is a staggering prospect. As per a recent UN report, Pakistan is projected to have a population of over 300 million people by 2050.
Already, with an estimated population hovering around 190m, the country is among the world's top 10 most populous states. The fact that the population is so large — and that it is going to get even more crowded by the middle of the century — should make our rulers and policymakers urgently take notice.
Already, the state is unable to provide for its citizens; what will the situation be like when we hit 300 million souls?
Numerous valid questions pop up about how such a huge number of people can be sustained; primarily, how will we feed, educate, house and provide healthcare for all of them?
Also, large populations need impressive growth rates in order to create jobs — ensuring such rates is not something the Pakistani state can guarantee.
Large populations, if not cared for and purposefully engaged and employed, can easily become liabilities and create security issues. Hence if the 'population bomb' is to be defused, we need more effective policies to address population growth.
Experts note that the population growth rate has come down in Pakistan, but there is definite room for improvement. Firstly, we need a fair idea of how many people there actually are, as presently most planning is based on educated guesses.
It can only be hoped that next year's census goes through, and produces a proper picture. Secondly, efforts to educate the masses about family planning need a boost. Outdated 'cultural' norms — such as producing children until a male heir is born — particularly need to be addressed.
For this, it is essential to engage community leaders and ulema so that the cultural barriers that stand in the way of better family planning can be removed. The state should not necessarily be telling people how many children they can have; but it can surely point out the consequences of a rapidly growing population.
Dawn Editorial , August 1st, 2015

'Reliable data key to development'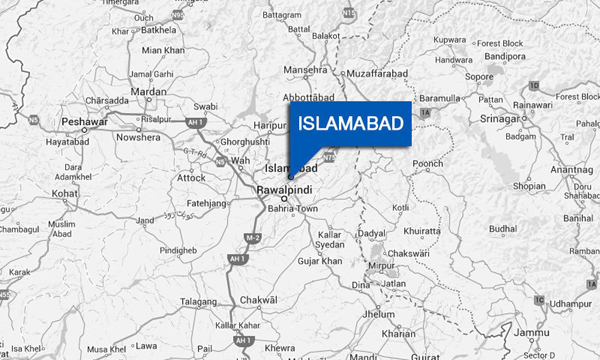 ISLAMABAD: "Governments should make efforts to collect data and share it with the nation, to ensure that evidence based planning becomes possible," said Dr Vaqar Ahmed, Sustainable Development Policy Institute (SDPI) Deputy Executive Director, at an event on Monday.
Dr Ahmed was speaking to participants at a seminar titled 'Data Gaps and Evidence Based Policy Making in Pakistan' at SDPI.
Discussing the importance of data collection, Dr Ahmed said in 2007, the decision to carry out a census was made and even funds were allocated for the purpose in the Public Sector Development Programme. However, it was later abandoned, possibly for political reasons.
"In 2011, after the 18th Amendment, provinces, in particular Punjab and Sindh, demanded statistics on their contribution towards the GDP (gross domestic product). Calculations were done by the Federal Bureau of Statistics but the data was never released because of possible controversy," he said.
---
Speakers at a conference call for improved public data collection
---
Citing another example, Dr Ahmed said that in 2013, various stakeholders urged the PML-N government to release the poverty head count ratio but fearing criticism, the government decided to use old data.
World Food Programe Representative Dr Khizar Ashraf said almost half of the children in Pakistan, close to 45 per cent are stunted because of malnutrition and no reliable nutrition database exists.
"The last survey was carried out in 2011 and even that contained deficiencies such as no data being collected for districts," he said.
Dr Ashraf said that surveys are funded by donors are only carried out in fields which interest the donor, which leaves huge gaps in data available.
"Even if the data is collected, the public sector's capacity to utilise it is very limited," he said.
Academy of Educational Planning and Management (AEPAM) Director General Muhammad Khan said that even if more funding is allocated towards the education sector, millennium development goals cannot be achieved.
"This is because we do not have reliable data, especially on the private sector. However, my department is ready to share data and facilitate researchers.
Nongovernmental organisation (NGO) Alif Ailaan's representative Saman Naz said that her organisation works in education sector where the unavailability of reliable data is a major obstacle.
"Almost 39 per cent students study at private schools but no data on these schools is abailble. We do not even know how many private schools exist in different area," she said.
Ms Naz said that another problem is the discrepancies in the results of different surveys conducted in the same area. For example, she said, the percentage of out of school children is reported differently in different surveys.
Dr Lubna Shahnaz from Planning Commission said evidence based research is key to development.
"The Pakistan Bureau of Statistics (PBS) does not have information regarding labourers at the district level or data of poverty at district levels. But such information is extremely important to policymaking and the PBS should frequently meet with stakeholders who use data," she said.
Representative from the ministry of finance, Nohman Ishtiaq, said data collection and preservation at the district level must be improved.
Published in Dawn, July 28th, 2015

Protest against 'flawed'house -count

HYDERABAD, April 13: Activists of Jeay Sindh Qaumi Mahaz, Jamaat-i-Islami and Jamiat-Ulema-i-Islam (JUI-F) took out processions and held demonstrations in parts of Sindh on the call of the Awami Tehreek (AT).They protested against the alleged conspiracy to convert the indigenous people of Sindh into a minority through the sixth national census.
In Hyderabad, a demonstration was held outside the press club.
Addressing the protesters, AT president Ayaz Latif Palijo said that maximum 20 per cent of the total houses had been listed during nine days, which spoke volumes of malafide intention of the authorities concerned.
He alleged that the PPP had handed over Karachi, Hyderabad, Sukkur, Mirpurkhas, Nawabshah and other cities to a coalition partner and in those cities, houses of Sindhi-speaking people were not being listed.
He said statement of Sindh Census Commissioner Noor Mohammad Leghari, Chief Minister Syed Qaim Ali Shah, speaker Sindh Assembly Nisar Khuhro and Zulfiqar Mirza were on record that problems did exist in the urban towns about house-listing.
Mr Palijo termed the exercise of house-listing a farce, saying that "the people of Sindh reject the exercise".
If Sindhi people were betrayed in the census, they would resist, he said and demanded that house-listing staff belonging to an ethnic group should be removed from teams of enumerators and those who were found guilty of committing fraud in house-listing should be booked.
He demanded that a curfew should be imposed in the no-go-areas in Karachi and Rangers should be deployed to conduct house census.
He said the time limit for the house-counting should be increased by 10 days.
JSQM leader Rehan Pirzado, JI leader Abdul Waheed Qureshi, Moulana Hafiz Khalid Dhamrah of the JUI-F and leaders of other parties also spoke on the occasion.
Activists of AT and members Sindhi Adabi Sangat took out a procession from the Station Road to the press club in Tando Mohammad Khan.
Our Mithi correspondent adds: Activists of three nationalist parties and the Pakistan Muslim League (Arbab group) took to the road in protest against the alleged fraud in the first phase of population census-2011.
Addressing protesters outside the press club, leaders of the Awami Tehreek, Jeay Sindh Qaumi Mahaz, Sindh Taraqqi Pasand Party and the PML-A expressed apprehensions that a large number of Thari families, who had temporarily migrated to canal-irrigated adjacent districts to earn a living through harvesting different crops, might be left out in the house count.
They alleged that enumerators had failed to visit several remote villages of Diplo, Chhachhro and Nagarparkar talukas. Some enumerators, who had not been properly trained, were giving only one number to houses where more than one families lived.
They demanded fool proof arrangements for the house-count and population census, particularly enlisting every Thari in the population census.
Those who spoke on the occasion included Obhayo Junejo, Vasand Thar i, Shah Nawaz Noon, Zahid Gul and Saindad Hingorjo.
Protests were also held in Shikarpur and other cities and towns of Sindh.
Curtsey:DAWN.COM, Published April 12,2011
PPP allies accused of manipulating census

HYDERABAD, April 10: Awami Tehrik president Ayaz Latif Palijo has pointed out anomalies in the process of house count, the first phase of population census-2011, in Sindh and alleged that activists of an urban-based political party are interfering in the exercise.
Addressing a news conference here on Sunday, Mr Palijo said his party would not accept the census results if it was not conducted in a transparent manner.
He said that anomalies in the house count had been reported from several areas in the province. In many instances, several families living under one roof had been counted as a single unit, he said.
He criticised the government for its indifferent attitude to the census. Even its minister Syed Ali Nawaz Shah Rizvi has complained that four families living in his house have been registered as one unit and his residence has been given a single number. "So much for the transparency of census," he remarked.
"Former home minister Dr Zulfikar Mirza says that 40 per cent of Sindh's people do not have Computerised National Identity Cards and the chief minister's Coordinator Taj Hyder has accused activists of a political party of having joined the census staff," Mr Palijo said.
He said that sector and unit in-charges of the party were made enumerators in order to convert Sindhis into a minority. Numbers were being written on doors without asking heads of families and figures were being kept on photo-copied forms of the 1998 census and entries were being made with the pencil, he alleged.
The exercise was taken up late in Sindhi dominated rural and urban areas and letters A, B, C were being written on the doors instead of numbers, he said.
The entire exercise, he said, appeared to be bogus aimed at converting Sindhis into a minority and giving control of important cities to terrorists. The PPP government, he said, was ignoring reports of irregularities.
Activists of the PPP's ally, he said, were carrying out census work in cities like Karachi, Hyderabad, Mirpurkhas, Sukkur, Tando Adam and Nawabshah and the census staff who refused to act s they wanted were held hostage and their material was snatched.
Mr Palijo alleged that directives were being issued to DCOs, EDOs, DDOs from Governor's House and London. Those who follow rules are transferred like the DDO of Latifabad Iqbal Mirani who was replaced with MQM-backed Rashid Siddiqui.
He alleged that MQM people were allotting more than one number to each household in their constituencies and fake names were being registered.
In phase-4 and 5 of the Defence Area in Karachi dominated by Sindhis only one number was being allotted to houses with joint families and in Gulshan-i-Hadeed a three-storey plaza was counted as one unit, Mr Palijo said.
He cited similar cases reported from Liaquatabad, Malir, New Karachi, and other parts of Karachi and in Hyderabad's villages and areas like Latifabad, Hussainabad, Qasimabad, Sehrish Nagar and Sheedi Goth. In Ramzan Solangi village in Hussainabad area 64 members of 12 families were given one household number (083), he said.
Mr Palijo said that houses in Gulshan-i-Latif Colony where PPP Senator Maula Bux Chandio lived had not yet been marked while other houses in adjoining areas were given one number each. A shop in Talab No-3 was marked as 'shumar no 213' and then it was marked as X and Z, he said.
In many areas in Larkana, Mirpurkhas, Ghotki, Shikarpur, Mithi, Nawabshah, Sanghar, Badin, Kandhkot, Umerkot, Qambar-Shahdadkot and Dadu census work has not yet started.
Mr Palijo said that census commissioner had announced that he would penalise staff allotting wrong numbers but no action had been taken yet.
He demanded resignation of census officials if they failed to penalise staff committing irregularities. He claimed to have reliable information that PPP had asked its ally to help it adopt the provincial budget and in return it would accept all census figures for Karachi, Hyderabad, Nawabshah and Mirpurkhas.
He urged nationalist parties to stop holding demonstrations over the issue and to take the field and join census staff to ensure transparency.
He said that his party was ready to provide 1,000 workers each in Mirpurkhas and Hyderabad and 500 in Nawabshah. Nationalists and other parties should do practical work, he said.
Curtsey:DAWN,COM, — PUBLISHED APR 10, 2011

17 years and no census in Pakistan-A country
running on guesswork
MURTAZA HAIDER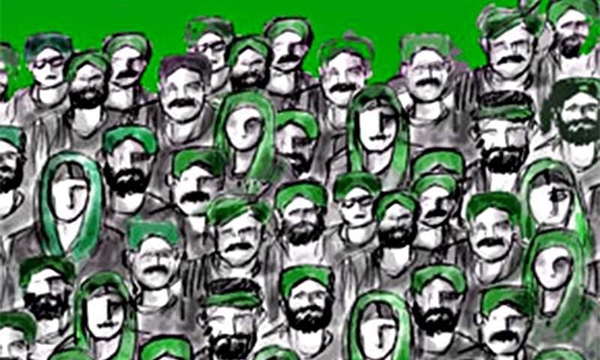 The census needs a champion in Pakistan.—Illustration by Khuda Bux Abro
Every sensible parent knows that the timely and frequent measurements of their newborn's height and weight is essential for the child's mental and physical development. A national Census is no different.
Conducted at regular intervals, a census allows governments, businesses, and others to take stock of the socio-economic health of the nation.
Without Census data, socio-economic planning is not much better than guesswork.
Rumours are ripe that the federal government is either hesitant or even reluctant to hold the decennial Census, which has been overdue since 2008. The last Census in Pakistan was conducted in 1998, only after a delay of seven years.
The Census should receive the same priority as the timely measurements of our newborns. Or else, like malnourished children, we will continue to raise a socio-economically malnourished nation.
Demographers, economists, and social scientists unanimously favour Census data because no amount of customised surveys or other databases, including Nadra, can be a substitute for the Census.
It appears that the government has not formally cancelled the Census. However, the funds needed to complete the task by March 2016 have not yet been released. An estimated 14.5 billion Rupees have been requested to hold the Census. The Pakistan Army will receive more than half of the requested amount (7.4 billion Rupees) to provide security for the Census.
Excluding transfers to the Pakistan Army, an estimated 40 Rupees have been budgeted to enumerate one individual. I find this estimate on the low side. In addition, large sums are needed to turn the Census data into research deliverables and insights and in research-ready formats for researchers in academia and public sectors.
Given the changes in the Statistics Act (Act number XIV), which was promulgated in 2011, the Federal Government is not bound to hold the Census at regular intervals. Part VI of the Act states:
"The Federal Government may, from time to time, by notification in the official Gazette, declare that a census of population and housing conditions of Pakistan shall be taken by the Bureau during such period as may be specified therein."
Taking the Census is now more of a function of convenience than obligation. This would allow the governments to take the Census as per their short-term political needs. Such preservation of political self-interest is likely to harm the national interest.
Is there a substitute for the Census?
Some have erroneously argued that small surveys and other national databases could substitute for the Census. They are gravely mistaken. Neither in Pakistan, nor in an advanced economy, such as Canada, can there be a substitute for the Census.
In 2011, the Conservative government of the Canadian Prime Minister Stephen Harper replaced the long-form Census with a National Household Survey. The politically motivated decision by the Conservative government attracted rebuke from provincial and local governments, as well as academic and business researchers who knew that there could be no substitute for the Census.
The decision to scrap the long-form Census prompted the resignation of Canada's chief statistician, Dr Munir Sheikh, who observed that a voluntary survey could not substitute the Census.
What about Nadra?
Some well-meaning individuals have advised the government that Nadra's database could be a substitute for Census data. This advice, despite being well-intentioned, is based on ignorance of statistical methods, especially random sampling.
Nadra's database is over-represented by those who need a national identity card or a passport. It systematically misses millions of destitute Pakistanis who see no value in the national identity card or a passport.
The primary data collection philosophy between the Census and Nadra differs. Individuals approach Nadra to be included in the database, this results in the response bias. The government, on the other hand, approaches all individuals to include them in the Census, thus limiting the response bias.
Another technical aspect of the Census is that it provides the sampling frame for all other surveys conducted by the government and other agencies. In the absence of a recent Census, the sampling frames are drawn from the 1998 Census. Furthermore, the delineation of political and administrative boundaries will have to be based on the dated 1998 Census.
Yet another key limitation with Nadra's data is its proprietary nature. Nadra does not share its data with municipal or provincial governments. Academics and other researchers have no way of accessing Nadra's data.
The Census, on the other hand, has a history of data sharing agreements with other tiers of governments, researchers, and others interested in public policy.
Lastly, Nadra does not collect the same details about households that are collected in the Census. Also, the systematic biases in coverage render Nadra's data of little use for socio-economic planning. No wonder, analysts, such as Haris Gazdar, oppose any equivalence between Nadra and the Census.
Will Muslims outnumber Hindus in India? Not if you consult the Census
India conducted the national Census in 2011. It recorded 1.2 billion individuals. The recently released breakdown of the Census data revealed that the population of Hindus in India declined by 0.7 per cent. Hindus now constitute 79.8 per cent of the population. At the same time, the share of Muslim population increased by 0.8 per cent reaching 14.2 per cent of the total. This puts the Muslim population in India at around 170 million.
There was no reason for these numbers to rile up right-wing Hindu fundamentalists like they were. They are merely using these numbers to project the false image of a rapidly Islamising India, so as to strengthen the Hindu vote in the upcoming State elections.
If one consults the Census, one would realise that since 1991, the Indian Muslims inter-Census growth rate has been declining at a rate much faster than that of the Hindus. It is quite likely that the population growth rates of Hindus and Muslims will converge soon.
Amir Ullah Khan, who works with the Bill and Melinda Gates Foundation and was quoted in the Financial Times, believes that the convergence of growth rates has already taken place in the developed and literate States of Kerala, Tamil Nadu, and Karnataka.
If it were not for the Census, Hindu fundamentalists would continue spreading false alarms about the Islamisation of India.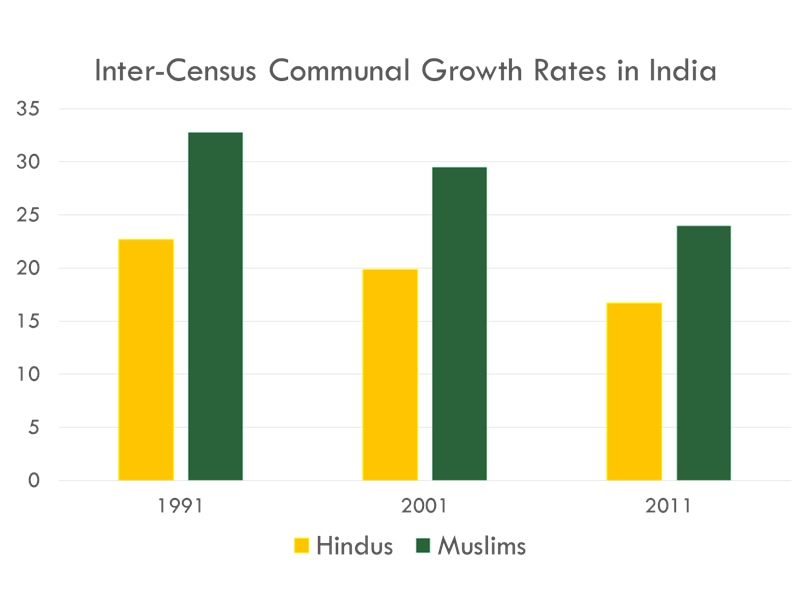 Source: Indian Census data reported in the Financial Times.
What should Pakistan do?
Census needs a champion in Pakistan. I see no one more qualified and adequately placed than the Minister of Planning, Ahsan Iqbal, to champion the Census from within the government.
He should lead a parliamentary committee that is proportionately representative of all parties in the Parliament. The Committee should act as an advocate to take the Census and lobby for the necessary resources required to keep the completed task. Such a committee will help develop the political will needed for any task of such scale and scope.
It is also important that this Census use the state-of-the-art in technology for enumeration and tabulation of data. This will eliminate the errors when data are digitised later. Aerial photography and GPS units should be used to demarcate Census geography.
The government should consider collaborating with Google, which has extensive experience in collecting such data. In fact, such tasks could be outsourced to companies like Google so that data are digitised and archived using the global best practices. It may even be cost-effective.
In 2006, I established the GIS laboratory at the Population Census Organisation (PCO). UNFPA funded the project. I was tasked to train the employees at the then Federal Bureau of Statistics in digitising the Census geography.
I ran a training workshop in Islamabad for 20-plus demographers and statisticians. It is my understanding that not much came out of the exercise, because Nadra pulled rank and took the task away from the PCO. Little is known about digitising Census geography since then.
At the same time, every effort should be made to build in-house capacity at the Pakistan Bureau of Statistics, its counterparts in the provinces, and its sister organisations, to collect, archive, analyse, and disseminate Census data.
In addition, for sound socio-economic planning, data liberation must be a central theme for the next Census in Pakistan.
It is the primary responsibility of the government to report on the state of the nation. Without Census data, the government cannot advise the citizens on the state of the economy and society.
The government might plan for the future. However, in the absence of a census, ignorance, and not knowledge, will drive that exercise.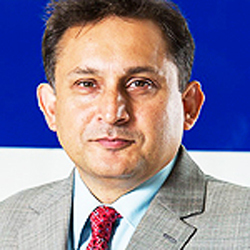 Murtaza Haider is a Toronto-based academic and the director of Regionomics.com.
He tweets @regionomics.
Curtsey:DAWN.COM,Sept 07,2015
Census 2016
                     
I REFER to a report by Fahim Zaman regarding the population census (Sept 1) and refute the writer's contention that the population and housing census-2016 is likely to be delayed or even scrapped.
The writer focuses on the single point that the census funds for the first quarter have not yet been released to the Pakistan Bureau of Census and then proceeds to assume that the 'census has been scrapped'.
The required funds for the first quarter are under process and expected to be released shortly. The writer ignores the fact that there are a host of activities that are required for the conduct of such a large operation and many do not require upfront funds. These pertain to planning, coordination, resource requirements and assessment of available resources. These activities are already in hand.
Any change in the schedule or the scrapping of the census will need a decision by the Council of Common Interests. There is no such proposal on the cards.
The government's commitment is reflected in the fact that a sum of Rs14.5bn has been earmarked as block provision and is available when needed.
Spokesman
Pakistan Bureau of Statistics
Islamabad
Published in Dawn, September 4th, 2015

Census challenges

The announcement of a date, a budget and the National Census Apex Committee add some credibility to the venture.—AP/File
AFTER lying in limbo for almost seven years, it looks like the census exercise is finally moving again.
The government's announcement that the census will be held by March 2016 is a welcome development, and going by the work that is being assigned and the funds that have been allocated for the demographic exercise, it does seem as if a credible effort is finally getting under way.
The announcement of a date, as well as a budget and the National Census Apex Committee add some credibility to the venture.
But at this early point, it is important to bear in mind that the delays have been caused because of powerful factors that are all too likely to challenge the execution of the census from an early stage.
Two sticking points are particularly important. One is the change in the seat share of each province in the National Assembly, which hinges on population data. The second relates to provincial shares in federal revenues, 82pc of which are weighted according to population.
Since the new census is likely to change the population share of the provinces, it is reasonable to suppose that each province stands to see its share of seats in the Assembly change in a way that will have far-reaching implications. This is also true for revenue-sharing.
At heart is the extent of in-migration in Sindh, which if accurately counted, would not only raise the province's share of total population significantly, but also show that the internal ethnic composition of the province is changing in important ways.
Now that the ruling PML-N has decided to take on this conflicted exercise, it is its responsibility to execute the census in a way that allays the concerns of both the provinces and the political parties whose fate is tied up with the underlying population figures of the status quo.
It is also worth noting that this is the third such exercise the PML-N government has taken up in the year thus far, the other two being the NFC award and the China Pakistan Economic Corridor, both of which also have powerful interprovincial politics revolving around them.
If the PML-N can successfully execute these jobs without stirring up a hornets' nest of interprovincial issues, it stands to credibly put to rest the perception that it is a party that runs the affairs of the country with the interests of only one province in mind. But if it should trip on the way, it could give new life to allegations that it is a provincial party.
The choice now lies with the PML-N. It remains to be seen if the party is able to preside over contentious interprovincial issues in a manner that is perceived as fair and above reproach, and thereby establish itself as a worthy custodian of national issues. One can only wish the government the best.
Published in Dawn, May 1st, 2015
PAKISTAN: WHERE THE POPULATION BOMB IS EXPLODING
by Wendell Cox


In much the developed, as well as developing world, population growth is slowing. Not so in Pakistan according to reported preliminary results of the 2011 Pakistan census. Here population is growing much faster than had been projected. Pakistan's population stood at 197.4 million in 2011, an increase of 62.7 million from the last census in 1998 (Note 1). The new population is 20 million more than had been forecast in United Nations documents. Some of the additional growth is due to refugees fleeing Afghanistan, but this would not be enough to account for the majority of the under-projection error.
Pakistan: Moving Up the League Tables
As a result, Pakistan has passed Brazil and become the world's 5th most populous nation, following China, India, the United States and Indonesia. Pakistan's 11 year growth rate is estimated at 34.2 percent, nearly double that of second ranking Mexico, at 18.2 percent, where the birth rate (as indicated by the total fertility rate) is projected to drop to under replacement rate by the end of the decade. Perhaps most significantly, Pakistan's growth rate is more than double the rates of India(15.9 percent) and Bangladesh (14.1 percent),which have long had reputations for strong growth (Table and Figure 1). At this growth rate, Pakistan could become the world's fourth most populous nation by 2030, passing Indonesia.



Table

10 Most Populous Nations: 2000-2011: Population Trends

Rank

Nation

2000

2011

Change

% Change

1

China

1,278.0

1,348.0

70.0

5.5%

2

India

1,071.0

1,241.0

170.0

15.9%

3

United States

285.5

313.1

27.6

9.7%

4

Indonesia

216.2

242.3

26.1

12.1%

5

Pakistan

147.1

197.4

50.2

34.2%

6

Brazil

176.9

196.7

19.8

11.2%

7

Bangladesh

131.9

150.5

18.6

14.1%

8

Russia

146.1

142.8

(3.3)

-2.3%

9

Japan

125.9

126.5

0.6

0.5%

10

Mexico

97.0

114.8

17.8

18.4%

Population in Millions

Population data from UN, except for Pakistan (from Pakistan census)

2000 Pakistan population estimated from 1998-2011 growth rate.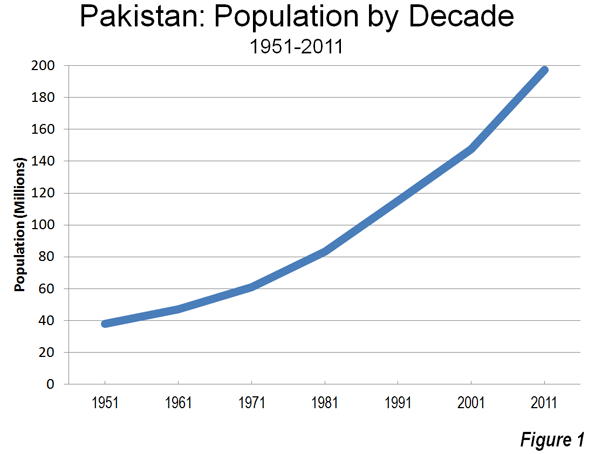 Remarkably, while much of the world has seen a reduction in fertility rates and population growth, Pakistan's growth rate has increased. Between 1991 and 2001, Pakistan grew 25 percent, a rate that increased by more than one third (to 34 percent) between 2001 and 2011 (Figure 2). Pakistan's total fertility rate (TFR --- the number of live births the average woman has in her lifetime) is reported by the UN to be 3.2. This is well above India's rate of 2.6 and far above the Bangladesh rate of 2.2 (which is only barely above the generally accepted replacement rate of 2.1). Pakistan's fertility rate is the highest of any of the largest countries and one of the highest in the world outside sub-Saharan Africa.

Not surprisingly, the average household size is very high, at 6.8. This is a slight decline from the rate of 6.9 in 1998. By comparison, more developed countries, such as in Europe and North America, tend to have average household sizes of from 2.2 to 2.6.
Karachi: World's Leading Urban Area by 2030?
Pakistan's largest metropolitan region and capital of Sindh province, Karachi, grew even faster. Between 1998 to 2011, Karachi grew from 9.8 million to 21.2 million, adding more than 11 million people (115 percent). No metropolitan region in the world has ever grown so much in so little a period. This 13 year growth rate, adjusted to 10 years, is 8.7 million. Until the last decade, onlyTokyo, among the larger world metropolitan regions, had ever grown more than 6 million in 10 years (6.2 million from 1960 to 1970). Between 2000 and 2010, Jakarta grew 7.4 million, Shanghaigrew 7.0 million and Beijing added 6.0 million people. (See Figure 3.)


Mexico City and Sao Paulo, with their reputations for explosive growth rates, are now expanding at only 3 million (or less) per decade, and their growth is slowing. The fastest growing metropolitan regions in regions in Europe and North America peaked at similar numbers. New York's greatest growth was 3.4 million between 1920 and 1930, while Los Angeles grew 3.1 million from 1980 to 1990.
The early census results indicate an urban area (area of continuous urban development, a part of a metropolitan area) population of approximately 19.5 million, which would rank Karachi as the 7th largest in the world. With an urban land area of approximately 310 square miles (800 square kilometers), Karachi has an average population density of approximately 63,000 per square mile (24,000 per square kilometer), making it more dense than any "megacity" (urban area over 10 million population) except for Dhaka (Bangladesh) at 115,000 per square mile (44,000 per square kilometer) and Mumbai (80,000 per square kilometer and 31,000 per square mile)
Karachi's strong growth now places it among a group of large and rapidly growing urban areas that could challenge Tokyo to become the world's largest urban area in 20 years. Indeed, should Karachi's now 6.0 percent growth rate fall to 4.0 percent, Karachi would still be the world's largest urban area in 2030, followed by Jakarta, given its present growth rate. With Tokyo likely to begin losing population by that time, Delhi may pass Tokyo by 2030 as well.
At the same time, Karachi is densifying in an unusual way: it is increasing its average household size. While the average household size is dropping modestly in the nation as a whole, Karachi's average household size rose from 6.7 to 7.3 between 1998 and 2011, meaning that nearly 10 percent of any recent density increase is within housing units (it is not known whether this is due to higher local fertility rates or "doubling up" of family units in housing units).
As the largest metropolitan area of one of the world's largest nations, Karachi draws residents from the rest of the nation (and outside) to take advantage of its economic opportunities. Pakistan is not a rich country, with a gross domestic product (purchasing power parity) of less than $3,000 per capita in 2011. This compares generally to rates of $30,000 to $40,000 in the larger European Union economies, $40,000 to $50,000 in Australia, Canada, United States and Hong Kong and $60,000 in Singapore. However, incomes are higher in Karachi than in the rest of the country.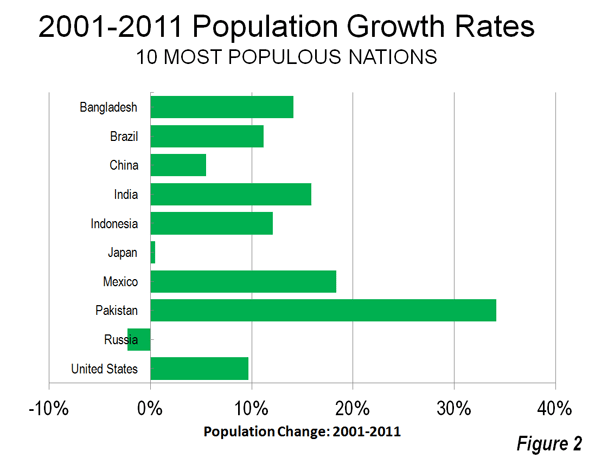 As huge numbers of people have migrated to Karachi, many have been forced to live in informal settlements (slums), as squatters. In 2000, it was estimated that approximately 5 million of Karachi's residents (nearly 50 percent) at the time lived in slums.
Hyderabad
Hyderabad (Pakistan, not India) is the second largest metropolitan region in the province of Sindh. Hyderabad's claim to fame is that it is growing even faster than Karachi. Between 1998 and 2011, Hyderabad grew from 1.4 million to 3.4 million, or 129 percent.
Other Areas
So far, the reported census results are limited to the provincial data and local data in the province of Sindh. However, in view of the strong growth rates around the nation, it seems likely that the count in the nation's second largest urban area, Lahore, will surpass 10 million.
Urban Growth in Pakistan
Finally, any review of suburban and exurban land use on Google Earth suggests that Pakistan is taking the advice of the United Nations in its State of the World Population Report 2007: Unleashing the Potential of Urban Growth, which said (Note 2):
(a) expanding their city limits; (b) planning for road grids in the areas of expansion; (c) locating
the required 25- to 30-metre-wide right-of-way for the infrastructure grid on the ground
Radiating both from Karachi and Hyderabad, there are new grids of streets for housing and other development of a type that will allow the burgeoning cities of Pakistan to grow and perhaps even breathe at the same time.
Wendell Cox is a Visiting Professor, Conservatoire National des Arts et Metiers, Paris and the author of "War on the Dream: How Anti-Sprawl Policy Threatens the Quality of Life."
------------------
Photo: Map of Karachi by Wikipedia user Nomi887
Note 1: This population includes the areas of Kashmir administered by Pakistan (and claimed by India) and excludes the areas of Kashmir administered by India (and claimed by Pakistan).
Note 2: This concept was pioneered by Professor Schlomo (Solly) Angel of New York University and Princeton University, who proposed that developing world urban areas provide grids of dirt roads to accommodate their rapidly growing populations. This would ensure a better planned urban area and lead to more healthful living conditions (and avoid the necessity of high-density slums or shantytowns).
Curtsey:www.newgeogrpahy.com
Read on the web: http://www.newgeography.com/content/002940-pakistan-where-population-bomb-exploding

Pakistan to hold population census in
March 2016,with military support
MATEEN HAIDER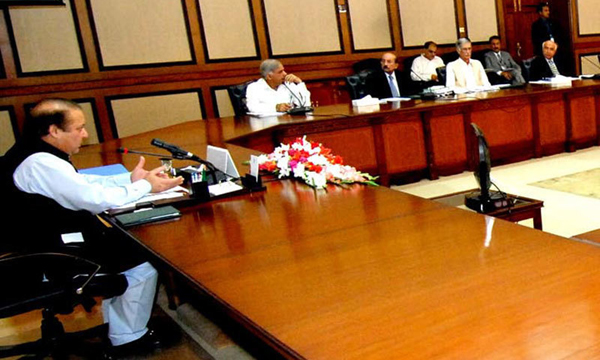 During the meeting it was decided the cost of census will be shared by provinces through the divisible pool. -INP/File
ISLAMABAD: The federal government with the consent of the four provinces has announced that country's sixth population census will be held in March, 2016, with the support of armed forces as it was done in 1998 — the last time the census was conducted.
The decision was taken at the meeting of Council of Common Interest (CCI) chaired by Prime Minister Nawaz Sharif at the PM House on Wednesday.
During the meeting it was also decided that housing and population censuses would be held at the same time and the cost of census will be shared by provinces through the divisible pool.
---
Other developments in the meeting
Finance Minister Ishaq Dar informed the meeting that public debt has been brought down from 64% to 62% in less than two years and by June 2016 it would be brought down to 60% as required under the law.
The meeting was informed that proceedings on Pakistan Energy Efficiency and Energy Conservation Bill 2014 have been completed and soon it would be presented in Parliament.
CCI also gave approval of the Draft Bill for the Establishment of Pakistan Halal Authority.
Nawaz had called this CCI meeting amid concerns that the council has not convened for over nine months.
A spokesperson to the premier told DawnNews the meeting was chaired by the prime minister himself and attended by the chief ministers of Punjab, Khyber Pakhtunkhwa, Sindh, and Balochistan. Additionally, chief secretaries and federal ministers who are members of the council were also in attendance.
CCI meetings typically tackle a long agenda and are regarded as the highest decision-making forum in the government.
The discussion of controversial decisions such as the allocation of natural resources and the provincial budget is often reserved for council meetings as opposed to cabinet meetings.
Consider the important issues that are built around the availability of census data: the NFC award, delimitation of electoral constituencies, seat shares in parliament, local bodies polls, targeted subsidies, and all other policy matters that rest on population data.
With the census data from 1998 practically obsolete, it is fair to suppose that all of these important matters today are actually based on suppositions that have no grounding in measured reality. Without a clean and impartial census, we don't really know the face of the country that we are trying to run and govern.
With dwindling water resources, a yawning energy deficit, and an expanding population with higher expectations — and an acute security problem to boot — Pakistan needs a fresh census to give planners the essential tools for future projections. Without the census data, they would be operating in a vacuum.
Curtsey:DAWN.COM,MAR 18,2015 
By Muhammad Saleh Zaafir
ISLAMABAD: The Council of Common Interests (CCI) has decided to conduct 6th population census across the country in March 2016 with the support of armed forces as was done in the 1998 census, and that housing and population censuses would be held at the same time.

The cost would be shared by provinces through the divisible pool. The census is mandated after every 10 years. However, the slated census would be taking place after 16 years. The Election Commission of Pakistan (ECP) asked the government through its summary in December, 2013 to conduct census at the earliest. It was stated in the summary that according to the Constitution, the holding of a census was necessary after every 10 years. The lack of a census could lead to raising questions about the transparency of general elections. The ECP suggested that a census be held before the 2018 general elections in Pakistan in order to help ascertain the actual count of the population and the formation of electoral constituencies. Prime Minister Nawaz Sharif then approved the summary and asked to place it before the CCI. Chief Minister Punjab Shahbaz Sharif, Sindh CM Syed Qaim Ali Shah and Khyber Pakhtunkhwa CM Pervaiz Khattak turned up for the meeting of the distinguished body but Balochistan CM Dr Abdul Malik Bloch was conspicuous with his absence where the grievances of the provinces are addressed equitably.

Dr Baloch is reportedly away on a Europe visit. Certain items couldn't be discussed due to his absence. The CCI gave approval of the draft bill for the establishment of Pakistan Halal Authority. The meeting was informed that this will allow Pakistan to benefit from the huge potential that exists in the international market of Halal business worth trillions of dollars, bulk of which is being taken away by non-Muslim countries. The scope of Halal sector covers a wide range of items such as food, pharmaceuticals, health, food supplements and toiletries etc. Currently, Pakistan is taking only a nominal share of this huge export potential.
Curtsey:The News, March 19, 2015