Agricultural Issue-I
Punjab Assembly: Corruption rife in Agri Dept, complains MPA
By Aroosa Shaukat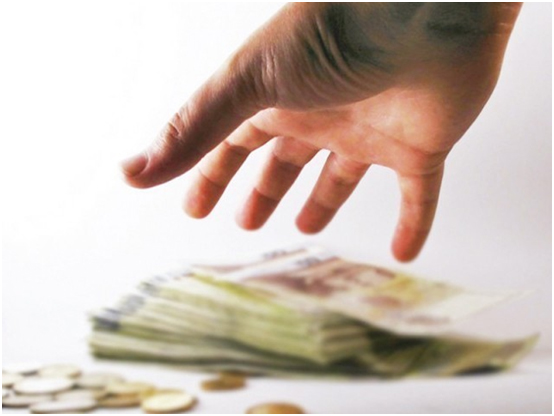 Amendment introduced to raise job quota for the disabled from 2% to 3%. STOCK IMAGE
LAHORE:
A treasury member told the Provincial Assembly on Monday corruption was rampant in the Agriculture Department. An irate agriculture minister responded that he would resign if the MPA could prove his allegations.
"I paid a Rs100,000 bribe to a department official to acquire a laser land leveller," Mian Tahir told the House.
Agriculture Minister Farrukh Javed denied the allegations saying that he was disappointed to hear them. "I am not unaware of what goes on in my department… I will resign if the allegations are proved."
Deputy Speaker Sardar Sher Ali Gorchani, who chaired the session, directed the minister to probe the matter and submit a report at the next session.
The session had started with a 90-minute delay with less than 40 members in attendance. It featured a long-delayed debate on the grievances of sugarcane growers.
An amendment to the Disabled Persons (Employment and Rehabilitation) Ordinance 1981 proposing to raise job quota for the disabled from two per cent to three per cent was also introduced.
The proceedings were affected by a protest demonstration mounted by the visually challenged persons, first in front of the assembly and later on the premises. The protest continued until quite late.
The minister said the agriculture sector was contributing 21 per cent to the GDP. He said although there had been bumper crops for several years, farmers had failed to benefit from those owing to international prices that were beyond the control of the government.
He said 30,000 tonnes of potatoes had been exported this year to the UAE, Malaysia, Russia and Sri Lanka. Farmers had been given subsidies on fuel and electricity, he said.
"The government will provide 20,000 biogas-run tube-wells to farmers."
Sugarcane
Sheikh Alauddin said grievances of sugarcane growers could not be mitigated until the monopoly of sugar mill owners was tackled.
"The Agriculture Department performs only on paper," said Malik Javed Awan. Ramesh Singh criticised the government for importing vegetables from India despite its claim of producing bumper crops.
"I am not hesitant to acknowledge the poor governance… there has been no improvement in our governance system. It has turned cancerous for which we need a surgery," said Waris Kallu.
He said both food and agriculture ministers were helpless. "There is an urgent need for reforms."
Labour and food ministers expressed their reservations over the absence of opposition members during the debate.
Food Minister Bilal Yasin said the chief minister had taken notice of sugarcane prices and had directed the cane commissioner to ensure that mill owners purchased the crop for Rs180 per maund.
Of the nearly Rs100 billion sugarcane payments due in 2014-2015, 85 per cent have been made with 99 per cent of those made for the year 2013-2014.
"More than 80 per cent of the growers have been paid for the current season." He said out of the five sugar mills that had defaulted on payments, the government had seized control of one and seized inventories at two. The session was later adjourned until Tuesday morning.
Published in The Express Tribune, March 3rd, 2015.

Lack of research hampering agricultural output
LAHORE: Pakistan has been ranked as one of the least spending countries as far as agricultural research is concerned, which deprives farmers of higher productivity benefits, besides increasing the cost of production significantly, a senior researcher said on Saturday.
"Instead of investing on research and innovation, Pakistan's agriculture sector is focused on increased use of inputs, including fertilisers, pesticides and water, which led to stagnation in productivity," said Dr Mubarak Ali, Chief Executive Punjab Agriculture Research Board (PARB).
Speaking at a consultative meeting with members of the Agricultural Journalists' Association (AJA), he said, "Our agriculture production is not picking up and we have to import billions of rupees worth of pulses, fruits and vegetables every year."
Citing the example of regional countries, Dr Ali underlined that Pakistan had the lowest spending on agriculture research among almost all the major countries and it is too on the declining trend.
The country is hardly investing 0.25-0.29 percent of its agriculture GDP on research and development (R&D), whereas India is investing 0.4 percent, Bangladesh 0.35 percent, China 0.6 percent and Japan 2.5 percent, respectively
Developed world is investing two-three percent of its agriculture GDP on R&D, he added.
The PARB chief also highlighted that inappropriate use of funds; obsolete research infrastructure; little or no commercialisation and the lack of innovation among scientists are a few other impediments, affecting agriculture growth in the country.
The root cause of the problems included little investment on research, inappropriate investment, the lack of coordinated planning, the lack of monitoring and evaluation, focused on routine, rather than problem-resolving research, little incentives and last, but not the least, little commercialisation of research," he said.
He indicated that Pakistan is on the lowest side when it came to invest in R&D, while a major chunk of investment, around 85 percent, went to administrative expenditures, such as salaries, transport and maintenance of research facilities.
Dr Ali appreciated the role of Higher Education Commission (HEC) and the Punjab government for revamping the education and research facilities in the country. However, he said, after the passage of 18th Constitutional Amendment, the HEC's role was marginalised, making the educational and research institutes neglected again. Grants for these institutes were reduced, ultimately affecting the research work, he said.
Highlighting the significance of R&D, Dr Ali said, "These are scientists and research institutes efforts that the country is producing nearly five times more grains against the levels of pre-partition. It is the fruit of research that the per capita consumption of food products has increased by 15-20 percent, while spending on food has dropped from 85 percent to 65 percent during the last several decades.
Speaking about the initiatives taken by the PARB, Dr Ali said that though the board was revamped in 2007, it had to spend initial two years in making rules and regulations.
However, now it is working effectively and efficiently and received 372 research proposals, out of which 65 were approved by the technical working group after rigorous deliberations.
To overcome research-related problems, he said, PARB is poised to plan, coordinate, fund, monitor and commercialise specific agriculture research outputs in Punjab, the biggest agrarian economy of the country. He said that that revamping of agriculture research had resulted in focused and result-oriented work with greater coordination among various institutions.
Talking about PARB strategy, he said, focus is being diverted to high priority research with the involvement of stakeholders, besides funding projects on competitive basis.
The effective research monitoring and commercialisation of research outputs are being ensured, besides offering lucrative incentives to scientists, he said, adding that efforts are also being made to enhance international collaboration and increasing capacity-building of various agriculture research stations through greater spending on infrastructure.
A breakthrough is made in developing CLCV resistant cotton varieties at experiment level and its field trials are being initiated, he said, adding that various approaches were employed to overcome problems of CLCV, which emerged as one of the potent threats to this cash crop.
Issues such as control of bacterial leaf blight (BLB) for paddy, major progress in bran oil extraction, citrus waxing through indigenous resources, first-ever propagation of date palm by tissue culture, successful olive propagation and value-addition techniques and productivity enhancement of buffalo through efficient management were also highlighted on the occasion.
Prof Dr Talat Naseer Pasha, Vice Chancellor, University of Veterinary and Animal Sciences (UVAS), said that research work in educational institutions is now being better coordinated and expedited following setting up of PARB.
Special attention is also being given to livestock and dairy sector, he said, and expressed the hope that such efforts would help address one of the key issues of the agriculture sector.
Dr Tariq Bucha, President Farmers Associates Pakistan (FAP), stressed upon the need to increase interaction between scientists and farmers.
The farmers, being ultimate beneficiary of research, should be fully involved in identifying research projects, besides creating linkages at the grassroots level, he said. Sarfaraz Khan, Vice President Kissan Board Pakistan (KBP), said that small farmers, being the biggest shareholder in farming and dairy sector, should be given priority, while initiating research work.
Various aspects of agriculture research should be properly discussed with the representatives of farmer organisation, he added.
Curtsey:The News. Sunday, April 22, 2012


Punjab underperforms economically than other provinces
Mansoor Ahmad


LAHORE: In the last decade, the Punjab province lagged behind in agriculture and industrial growth compared with rest of the Pakistan while its overall growth was much lower than the Indian Punjab.
The Institute of Public Policy (IPP) has conducted a detail research on economic growth in Punjab in the last decade. The research team for the report included renowned economists Sartaj Aziz, Shahid Javaid Burki, Aisha Ghaus Pasha, Pervez Hassan and Hafeez Ahmad Pasha. They were assisted by students of the Beacon House University.
According to the report, agriculture accounts for 24 percent of Punjab's gross domestic product (GDP) while its overall share in Pakistan's GDP is 17 percent. Industry accounts for 21.2 percent of Punjab's GDP while it is 31 percent for rest of Pakistan. Services sector accounts for 54 percent of Punjab's GDP while it is 52 percent for the whole of Pakistan.
Based on estimates of the IPP, the average agricultural growth in Punjab during 1999-2000 to 2010-11 decade was 2.5 percent compared with agricultural growth of 2.7 percent in rest of Pakistan (comprising all other provinces) during the same period.
The period from 2006-07 to 2010-11 was the worst for the agricultural growth in Punjab during which it was averaged only 1 percent while rest of Pakistan posted a healthy growth of 3 percent.
Share of Punjab in large scale manufacturing was 40.3 percent that declined to 35.9 percent by 2006-07 and then recovered to 39.2 percent in 2010-11. The province lost substantial share in yarn production that declined from 37.8 percent in 1999-00 to 29.3 percent in 2010-11. Cotton cloth production decreased even more as Punjab's share declined from 59.3 percent in 1999-00 to only 36.9 percent in 2010-11. In automobiles production share of Punjab declined from 48.9 percent in 1999-00 to 37.8 percent in 2010-11.
According to the report, industry in Punjab grew at 6.9 percent during 1999-00 to 2006-07 period while the rest of Pakistan posted a growth of 7.8 percent. From 2006-07 to 2010-11 period, industries of Punjab posted a better growth of 3.3 percent compared with rest of Pakistan that grew at 1.6 percent.
Punjab's share in sugar production increased from 54.2 percent in 2000 to 59.4 percent in 2010-11. The production share of cigarettes during this period increased from 45.4 percent to 58 percent. In cement production its share increased from 46.2 percent to 51.1 percent. In fertiliser sector, its production share dropped from 60.6 percent to 58 percent. The province enjoyed almost monopoly in chemical production where its share has increased to 97.9 percent from 92.1 percent in 1999-00. In re-rolled steel products its share increased from 5.8 percent to 13 percent.
Punjab's share in national revenues was 34.2 percent in direct taxes in 2006-07 that has declined to 33.7 percent in 2010-11. Domestic sales tax share of Punjab was 29.9 percent in 2006-07 that has increased to 44 percent. In excise duty the revenue share of Punjab was 53.2 percent in 2006-07 which now stands at 42.9 percent.
In an interesting comparison of Pakistani and Indian Punjab, the report pointed out that the average annual growth of Indian Punjab (comprising Punjab, Haryana and Himachal Pardesh) in the last decade averaged around 8 percent while Pakistani Punjab posted average growth of 4.5 percent. The agricultural growth rate of Pakistani and Indian Punjab was similar but the industry in Indian Punjab posted average growth of 10 percent compared with 7 percent in Pakistani Punjab. Yields of wheat, rice and sugarcane in Indian Punjab is 65 percent, 77 percent and 18 percent higher.
Curtsey:The News, Friday, May 04, 2012

Agri income tax collection going down every year
Munawar Hasan


LAHORE
The collection of Agricultural Income Tax (AIT), a form of direct tax, is continuously showing downslide in the province as per budget documents for financial year 2012-13.
A visible downward trend in collection of Agricultural Income Tax is being seen in Punjab for last several years. Against the target of Rs927.18 million, the Punjab government managed to collect just Rs715.45 million during 2011-12. The target for the next fiscal has been proposed to be Rs720 million just above the level of the last year's collection.
The Shahbaz government reduced budget estimate of tax receipt for the Agricultural Income Tax for 2011-12 to Rs927 million from level of 2010-11 which stood at Rs1.2 billion, showing a significant reduction. Owing to the low collection of the tax by provincial authorities, its share in direct taxes, which reduced to 4.04 percent under the Budget Estimate 2011-12 if compared to share of 6.75 percent in direct taxes recorded in Budget Estimate 2010-11, has further been reduced to just 2.36 percent in budget estimate of 2012-13.
As per the budget document, the figures clearly show the downward trend in revenue collection from the agricultural income tax on account of various factors. One of the reasons of the low collection has been described as unchanged rate of tax since 2002-2003. The income mode of Agriculture Income Tax has not been implemented and the base has remained static. In fact, there has been a decline in the cultivated area liable to the Agriculture Income Tax which was caused due to division and subdivision of land on account of inheritance/partition of land and urbanisation.
It is emphasized in budget documents that consensus among provinces should be developed to harmonise the agriculture income tax. The issue was discussed in meeting of Council of Common Interests and it was decided to constitute a committee of finance ministers and agriculture ministers, headed by the federal finance minister, to firm up recommendations for harmonization of the agricultural income tax. It is expected that the recommendations would be finalised on an early date and implemented across the country.
According to the budget documents, Agricultural Income Tax was originally envisaged as a tax on income from agricultural activities but for the sake of convenience it was also being collected in the form of a land tax with a fixed levy per acre.
In its present form, the tax is being levied in two modes; one is the Land Tax levied on land holdings at fixed rates per acre (separately for irrigated and non-irrigated cultivated lands); and the other, introduced in the year 2000, is on agricultural income. All income from agriculture above Rs80,000 per year is subject to tax and the Agricultural Income Tax is levied on land holdings of above 121/2 or 25 acres, respectively for irrigated and non-irrigated cultivated land.
The Agricultural Income Tax is a form of direct tax. As per budget document, direct taxes are defined as the taxes which target the income of a person. The common examples of direct taxes are income tax, wealth tax and agriculture income tax.
Curtsey:The News,Monday,June 11,2013



Eight or more Punjab sugar mills face bankruptcy
Sugarcane price row
Jawwad Rizvi

 
LAHORE: Around eight to 10 sugar mills in Punjab are likely to face bankruptcy by the end of the ongoing crushing season owing to financial crunch after sugar prices crashed in the province and the Sindh government lowered the sugarcane price in the province.
These mills started the current crushing season with around Rs500 to 700 million losses in average in piled-up sugar stocks and they are now unable to even reach the break even cost which may cause collapse of the sugar industry in the province.
In case the financial crunch continues, an amount of over Rs60 billion payable to sugar growers will get stuck up this season. This will directly hit the rural economy, which is already passing through adverse times after crash of cotton and paddy prices during the last season.
The Punjab-based sugar mills crush almost 60 percent of the total sugarcane in the country. This year almost 55 to 57 million metric tonnes of sugarcane is available for crushing, out of which around 36 million metric tonnes would be crushed in Punjab.
Thus, it will crush almost Rs162 billion worth sugarcane during the 2014-15 season, while the industry is likely to default on payment of over Rs60 billion to the sugarcane growers.
The saner millers, anticipating the loss, have not started crushing so far, while National Sugar Mills Sargodha, Kohinoor Sugar Mills Sargodha and Gojra Samundri Sugar Mills were sold during the last season after incurring losses, an industry official disclosed to The News. However, the new entrants, who bought these mills, are also facing a similar situation.
On the other hand, Chishtian Sugar Mills, Phalia Sugar Mills and Huda Sugar Mills did not start their operations during the ongoing crushing season anticipating huge loss due to carried-over stock and good sugarcane crop, depressed international market and other factors.
There are 45 sugar mills in Punjab out of which only two are owned by the ruling family of the province — one each by Prime Minister Nawaz Sharif and Chief Minister Shahbaz Sharif — while 12 out of 37 sugar mills of Sindh are owned by the province's main political family.
The Punjab government has fixed the minimum purchase price of sugarcane at Rs 180 per 40kg, which is Rs 155 per 40kg in Sindh, thus creating disturbance in the market.In the past, there has hardly been Rs 2 to 5 per 40 kg difference between the Punjab and Sindh sugarcane price resulting in a stable market.
On the other hand, the average sugar recovery in Punjab is 9.5 per cent against 10.5 per cent of Sindh. Thus, the breakeven cost of sugar for Punjab-based sugar mills is Rs 56 per kg at Rs 180 per 40 kg sugarcane price, while it is Rs 47 per kg with Rs 155 per 40 kg price in Sindh.
As the sugar production cost in Sindh is Rs 9 per kg lower than Punjab, the millers are dumping their produce to market in Punjab, distorting the sales of local producers.The total sugar consumption in the country is around 390,000 metric tones, out of which 225,000 metric tones are supplied by Punjab, 100,000 metric tones by Sindh and the remaining by rest of the country.
Currently, the Sindh mills are dumping around 100,000 tones of sugar in Punjab.During the crushing season, the sugar mills sell their produce in the market to run the day-to-day affairs and maintain their cash flows. However, there is a crisis after sugar dumping from Sindh.
The present ex-mill rate in Punjab's markets is ranging between Rs 49 to 50 per kg while Sindh mills breakeven cost is Rs 47 per kg, thus creating a cushion of Rs 2 to Rs 3 per kg.According to dealers, trucks transporting sugar from Sindh are selling their stocks on a count basis – a formula on the basis of which the sugar mills of Sindh send their vehicles. These truckers sell the goods in different markets at the spot and then return.
The price is still viable for the Sindh millers as compared to Punjab whose breakeven cost is Rs 56 per kg. Adding into the financial woes, the government did not pay two-and-half-year old promised export rebate to the industry.
The industry has exported surplus sugar while the government committed to pay the rebate. The millers are running pillar to post to get the amount but unable to get find an affirmative response.
The financial crisis had surfaced during in 2013-14 when the crushing season was started with surplus stocks while the government delayed the decision on allowing export of surplus.
And the start of crushing season with surplus stocks generated a financial spiral. The problems multiplied as the industry started the new crushing season with a surplus of 638,000 metric tones.
However, the Economic Coordination Committee has allowed the export of 650,000 metric tones of sugar by giving Rs 2 per kg inland freight subsidy and Rs 8 per kg rebate on exports. But the Pakistani sweetener is unable to compete in international market due to the price slump.
Currently, the sugar price in international market is around $395 per metric tones with the FOB cost of $23. If this FOB cost is subtracted then it comes to $372 per metric tone or Rs 37 per kg, while local breakeven cost for Punjab millers is Rs 56 per kg and Rs 47 per kg for those in Sindh. Thus, exporting the commodity is impossible for the local industry while completely unworkable for Punjab-based millers.
But the neighbouring India has given $65 per metric tone rebate against the raw sugar exports. The cost of production for raw sugar ($100 per metric tone) is lower than the refined sugar, thus promoting its industry to export raw sugar more to consolidate its place in international market.
The Pakistani sugar industry has also created a $2 billion worth import substitute window for the country. If Pakistan starts importing sugar for local consumption then it will need $2 billion annually for the purpose, while it will also adversely affect the growers as they cannot shift to other crops easily. Moreover, only sugarcane can be cultivated in many farms (areas) due to the soil quality-related issues.
Ahmed Ibrahim, executive committee member of the PSMA Sindh, said historically, Sindh produced surplus sugar (more than the requirement in the province) and thus sold to other markets. "So is the case this year too," he said.
He further said sugar mills in upper Sindh usually sold their produce in south Punjab, while "it is now feasible for the lower Sindh millers too to sell sugar in Punjab due to freight charges. "We consider upper Sindh and South Punjab a single market," he added.
He suggested that the government either fully regularise or de-regularise the sugar industry in order to resolve the sugarcane and sugar price issue as mixed policies created controversies after every few years.
The sugar millers of the Sindh said that the Sindh Government first fixed sugarcane price at Rs 155 per maund as compared to the last year price of Rs 172 per maund. However, when the Punjab government fixed sugarcane price of Rs180 per maund for the crushing season 2014-15 after increasing Rs10 per maund from last crushing season, the Sindh government revised its prices and issued Rs 182 per maund price. The sugar mills of the Sindh challenged this decision before the Sindh High Court. After dismissal of the petition, the millers approached the Supreme Court for relief where the appeal is pending adjudication.
Federal National Food Security and Research Secretary Seerat Asghar said the federal government had nothing to do with sugarcane price as it was a provincial subject. If the difference in sugarcane prices of the two provinces was creating distortion in market the provinces should deal with the issue, , he added.
Sindh Agriculture Secretary Shahid Ali Sheikh said they were aware of the situation and working on the issue to sort it out in the coming days.
Punjab Agriculture Minister Dr Farrukh Javeed said the provincial government had taken up the issue with the federal government and the Ministry of Food Security and Research. "The federal government has asked Sindh to implement Rs182 per kg price as announced earlier rather than the current rate of Rs155 paid by the sugar mills."
Due to the price disparity, he said, the sugar mills in Punjab were facing difficulties which also delayed payment to sugarcane growers. He questioned why the political government in Sindh was not safeguarding the growers' interests.
Curtsey:The News, Friday, January 30, 2015
'Govt must mull taxing agriculture sector'
Jawwad Rizvi

 
LAHORE
THE government must revisit the option of taxing the agriculture sector which is playing a vital role in national food security and give direct subsidies on agriculture inputs to increase productivity of the sector.
There is also a need to fix the agriculture sector export targets other than the local food requirements which will make it competitive and increase the agriculture sector income which can be taxed.
These views were expressed by the participants of Jang Economic Session on the topic "Self-Reliance in Agriculture Sector – Imposition of Taxes on Agriculture Income" here on Wednesday. The participants were Punjab Food Secretary Irfan Elahi, Farmers Associates of Pakistan (FAP) Director Hamid Malhi, Pakistan Agriculture Scientists Association Chairman Jamshaid Cheema, Former Chairman Pakistan Flour Mills Association Bilal Sufi and Agriculture Chamber Punjab President Muhammad Nasir Cheema. The session was jointly hosted by Sikandar Hameed Lodhi and Intikhab Tariq.
Irfan Elahi said the government must encourage the export of valued-added items of wheat and fixed the annual target which would create a permanent market for Pakistani wheat products globally. He said the government had provided subsidy to the urban population on agriculture produce and to farmers on agri inputs and taxing of agriculture sector was just change of money from one pocket to another.
But it could increase the cost of production and create inflation which could affect everyone, including rural economy and consumers.
Talking about the impact of direct subsidies for the farmers, he said that it would decrease the cost of production for farmers and affect the price while reduction in price would benefit consumers and reduce the inflation and ease out the government. He was of the view that the government conducted research on seed varieties and provide to farmers such seed which increased the per acre production.
On jute bags distribution, Irfan said the Punjab government focused small farmers of land holding up to 12.5 acre land and issuing 100 bags one time.
He said the Punjab Food department was procuring wheat on a daily target basis if it would purchase wheat quickly in one go then it could crash the market price.
Hamid Malhi said surplus production was not an issue for Pakistani agriculture sector which it had proved during the last few years as rice and cotton exports increased while wheat was also exported. He said that from only wheat export, the country saved $2.5 billion foreign exchange as it had exported $1.5 billion wheat last year while it imported the same amount wheat two years ago.
He said the government wanted to tax agriculture sector to meet its expenses and reduce the circular debt. He said sonly the KESC circular debt was Rs 80 billion which was 26 percent of total while HESCO circular debt was Rs 26 billion. He said increase in agriculture production did not mean that their income would increase as the cost of production had also increased.
In case of Rs 910 per maund cost of wheat with the sale price of Rs 950 per maund, the profit was minimal, he said, adding that the agriculture tax was already imposed but there were some flaws in collection which needed to be removed. He said when agriculture income tax imposed, its first year collection was Rs 1.5 billion in Punjab which went down to Rs 700 million. He said 96 percent people of agriculture sector were not in the tax net as their annual income was less than Rs 300,000.
Jamshaid Cheema said there was a need to look ahead to self-reliance. He said the government must increase loan for agriculture sector to 15 percent from current three per cent only.
He said Pakistan's agriculture sector had potential to export $200 billion production annually, adding that said the current production level could not improve the life of Pakistani farmers.
Bilal Sufi said that during the last three years wheat production ensured food security and there would be good production of wheat in the next three years as well. He called for direct subsidy for farmers and on agri inputs which would decrease the prices.
He said federal government did injustice with Punjab government in wheat export. He said there was permanent surplus wheat export policy in the country and it also allowed the value-added wheat products export.
Nasir Cheema said farmers were facing loss while the government was planning to impose taxes on them. He said middlemen were exploiting farmers and purchasing wheat at Rs 850 per maund. He said cost of production had increased three times.
Curtsey:The News: Thursday, May 19, 2011
Hi-tech deficiency keeps Punjab's agri underperformed
World Ag Expo
Munawar Hasan
CALIFORNIA: A similarity between Punjab and San Joaquin Valley of the California state is agriculture though the former has a vast fertile farmland. But, what has earned the latter with comparatively small cropped area reputation as a most productive agriculture region of the globe is the use of cutting-edge technology.
The 25 billion-dollar agriculture industry of this valley, having highly diverse base, produces over 250 crops, fruits and nuts. Fed by San Joaquin River and its tributaries, it emerges as a backbone of US agriculture sector. Its major produces include citrus, grapes, olives, apples, apricots, pistachios, almonds, walnuts, wheat, corn, cotton, meat and milk.
Similar to the status of Punjab province in Pakistan, California ranks at top in terms of share in total agriculture produce of America.
One of the high agriculture yielding counties of California's San Joaquin Valley or the whole USA happens to be Tulare. In 2011, the total gross production value of Tulare County was over $5.6 billion. This represented an increase of nearly 16 percent when compared to the value of 2010.
Milk continues to be the leading agricultural commodity in Tulare County with a total gross value of $2 billion in 2011, up 28 per cent. So much so, Tulare farmers produce more dairy products than any other growing region in the world.
The gross value of Tulare's fruit and nut is estimated at $2.20 billion in 2011. The total value of all field crops was $615 million and vegetable crops were valued at $19 million. Tulare's agricultural strength is based on the diversity of the crops produced. In essence, Tulare continues to produce high-quality crops that are also being exported to more than 85 countries of the world.
Tulare is also the home of World Ag Expo, an annual feature since 1968. A fairly large number of people from around the world gather at the sprawling exhibit area, sharing their knowledge and experience in an effort to maximise their output while being competitive in this age of cutthroat competition.
The participation from Pakistan at the exhibition this year was negligible. One can see Indians and Chinese. One of the visiting Indians, K.M. Gala, CEO of a crop service company, was very happy to be there.
Along with his associate, Sunil N Vaishnav, he proudly said that his company makes advancement in cultivation of dates with the help of latest technology. Despite running a state-of-the-art lab, he still sees vast scope of getting himself involved in such mega events with a view to becoming competitive.
Facilitated by hundreds of volunteers and dozens of permanent employees, over 1,500 exhibitors have showcased their products and services in nearly 2,000 exhibit spaces at 2.6 million square feet area, making it single largest agriculture trade show of the world.
Farmers and other stakeholders of about 70 countries are visiting this year's show primarily to get themselves updated about new farming techniques and other related issues.
World Ag Expo brings together the latest in products, equipment and services for the agriculture industry, said Joe Raney, Chairman 2013 event, in his opening remarks. This year, a new 60,000 sq. ft. steel building has been added, which shows continuous expansion in this mega event, he added.
One of the slogans of 2013 event has dubbed agriculture as America's greatest asset for peace. It reflects importance of this sector in otherwise today's highly industrialised world.
Curtsey:The News, Saturday, February 16, 2013

Cotton crisis and rural poverty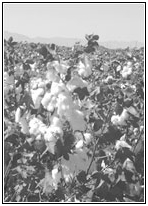 Cotton is one of the four major crops in Pakistan. The other three are wheat, sugar cane and rice. Cotton accounts for 8.6 per cent of the value added in agriculture and 1.8 per cent of GDP. It is the only fibre crop, others being food crops.
The international price of cotton has not changed in line with world inflation or even the prices of other agricultural commodities. In early 1970s, the price of cotton in New York was 35 cents per pound and after more than three and half decades it is 70 cents per pound. The international price level has more than quadrupled during this time period. But the income of cotton growers has not kept pace with international rate of inflation.
There is secular deterioration in the terms of trade of agricultural commodities vis-à-vis manufactures. Besides other factors, the main reason is the subsidy given by developed countries especially the EU and the USA which give gigantic bail outs to protect their farm sector. Prices of agricultural commodities produced by developing countries remain depressed because the lucrative market of developed countries is denied to them.
Cotton is produced mainly in developing countries of China, India, Pakistan, Brazil, Uzbekistan and small quantities in few African countries. The US is the major producer among developed countries being the third biggest producer after China and India, but world's largest exporter.
US gives substantial subsidies to cotton both at production and export stage and this is the main reason for the slower crawl in the price of cotton as compared to other commodities during the last 35 years. Pakistani and farmers in other developing countries would have received much better prices if cotton trade as preached by western economists and institutions, was totally free of subsidies and tariffs by developed countries. Removal of agricultural subsidies by EU and USA is the main sticking point in the stalled Doha Round.
Pakistan's cotton production decreased from 14.3 million bales in FY 05 to about 11.5 million bales in FY 08 - a fall of about a fifth in three years. Our neighbour India with almost similar climatic conditions has been producing record crops of cotton.
In FY 08, India's cotton production is estimated at 31 million bales - an increase of more than 25 per cent in last three years. With domestic requirement of 25 million bales, India has an export surplus of six million bales, that exceeds Pakistan's import gap of four million bales. India has increased cotton output not by hiking area under cotton but improving yield per acre by adopting new Bt seed variety and other farm technologies. Indian yield of cotton per hectare was almost a third higher than Pakistan in FY08.
The sharp fall in cotton output in FY 08 is attributed to pest attack – cotton leaf curl virus and mealy bug. It is surprising that with a large plan protection department and many multinationals providing pesticides, our farmers and agricultural extension staff cannot curb the viruses.
Pakistan is the only country which charges 15 per cent GST on pesticides and fertilisers making them expensive and discouraging their use. Moreover, with modern technology pest resistant seeds have been developed but only 10 per cent of our cotton acreage is sown with certified seeds. Even without Bt seed which India has adopted successfully Pakistan can produce 15 million bales with efficient use of current technology.
Cotton is the most important commercial crop. It has very strong backward and forwarded linkages. Its backward linkage is reduction in income of cotton farmers and tenants. Southern Punjab – the cotton belt is the poorest region of Punjab because of more pervasive feudalism and land concentration when compared with central and northern Punjab. If the average rural poverty is 28 per cent at the national level, but in the cotton belt of southern Punjab it is about 35 per cent. So the very poor in the cotton belt of the province become poorer as a result of reduction in cotton output.
Cotton crop is picked exclusively by women. Millions of women cotton pickers spend winter months of November and December and earn about Rs7000 for two months of arduous labour. Although it is below the minimum wage, still it provides a useful supplement to poor households in the region. With cotton crop dipping by 20 per cent, the wages of these hardworking poor rural women also fall by the same amount.
Cotton is ginned by inefficient factories. The fall in production also means less income for the ginners. Cotton crop produces the cotton ball as well as seed which has two-third weight. Cotton seed is crushed to produce cotton seed oil which is the main domestic raw material for vegetable ghee industry that imports most of its raw material mainly palm oil from Malaysia and Indonesia. Fall in cotton output results in greater import of edible oil. A by-product of cotton seed crushing is the cotton seed cake which is used as feed for the livestock. Reduction in its availability raises its price and affects livestock output.
Cotton based textiles contribute over 60 per cent of the total exports, 46 per cent of total manufacturing and provide employment to 38 per cent of industrial labour force. Presently, the textile industry is in crisis with many units being forced to close, rendering thousands unemployed. The main reason for this situation is less availability of domestic cotton with consequent impact on local prices. The cotton requirement of our textile industry is at 15 million bales and thus four million bales need to be imported.
Textile industry is not so efficient that it can spin imported cotton into yarn and export it profitably. While in FY07, the total exports increased by 3.5 per cent, textile exports fell by more than four per cent. In July-December 2007 textile export has again fallen by about five per cent as compared to same period of last year. Our total exports cannot increase by double digit figures unless textile exports which comprise 60 per cent of the total exports, also rise by at least 10 per cent. And textile exports cannot surge without a cotton crop of 15-16 million bales.
Balance of trade and current account balance have deteriorated sharply during the last two years and reached an unsustainable level. By significantly increasing import of raw cotton and edible oil and stagnant export of textiles, the fall in cotton output has contributed greatly to these imbalances in trade and current account.
The cotton crisis is not felt by the common man as the wheat crisis but its significance for the economy is far-reaching, adversely effecting millions who are involved in the cotton chain from production to export.
(The author is former Secretary Planning)
Curtsey:DAWN.COM,— PUBLISHED MAR 03, 2008 12:00AM
Why cotton is a problematic crop?
Muhammad Amjad & Dr.Iftikhar ahmad Khan

COTTON, which is also known as 'white gold', is an important crop in many developing countries. The yield of the crop is dependent upon the environment in which it is grown and the management practices of the cropping system.
Cotton yields are stagnant for the last several years. Factors responsible for the stagnant cotton production include: excessive rain at the time of sowing, high temperature at flowering stage, late wheat harvesting resulting in decline of area under the crop, leaf curl virus incidence, soil system, weather adversaries, pest attack and improper production technology in major cotton growing areas of Punjab and Sindh. There are many social as well as economic problems facing cotton production including, illiterate farming community, high cost of inputs, small landholdings, less adoptability of innovations by the farmers, lack of guidance to farmers, high cost of production and insecurity in the market, the cost of production being the most significant among them.
In recent past two major factors had a significant impact on the economics of cotton production. They are extensive use of agrochemicals and yield stagnation. Among all agrochemicals, fertilisers and insecticides are of utmost importance. There are no efficient alternatives to synthetic fertilisers and cotton production has to bear the use of nutrient supplements in the form of inorganic fertilisers. Among pesticides, insecticides are group of agrochemicals which is extensively used on cotton.
Insects, being living organisms, have adjusted with the injurious chemicals and learned to survive with insecticides. Consequently, insecticide use kept increasing causing a serious impact on the economics of cotton production. Currently, there is a greater need for new developments in production research but more and more researchers are confronted with maintaining the current status of yields in their countries. The cost of production has increased to unacceptable levels in many countries that threaten the economics of cotton production.
Cultural Problems: There are also many aspects which can affect fibre quality and yield. Agronomic practices affecting the yield include sowing time, low quality and adulterated seed, timing of harvest, irrigation, use of plant growth regulators, soil fertility, tillage, and cultivar selection.
Currently cottonseed must be delinted to be used in modern planting equipment. The two most common methods are wet acid delinting using sulphuric acid and gas delinting using hydrogen chloride. There are several possible problems associated with acid delinting including damage to seed quality by improper procedures during the acid delinting process, damage to the seed by ammonia during the neutralisation process, worker safety concerns, and disposal issues.
Seed germination: Seed dormancy is a significant factor involved in germination of cotton crop. Additionally, some forms of cotton may produce 'hard seeds' that, upon drying, become impermeable to water and suffer delayed germination. Priming improved emergence and early growth of maize and cotton in drying soils in the laboratory. On-farm seed priming can partly compensate for the negative effects of low soil water potential and large aggregate sizes on crop establishment. Some studies have shown that conservation-tillage systems can also decrease cotton yields by increasing soil compaction and reducing water availability.
Pests: Cotton is a pest-loving plant and due to this habit it has become a problematic crop for the farmers. More than 1326 species of insects have been reported in commercial cotton fields worldwide but only small proportions are pests. Of the 30 pests of cultivated cotton the most important are the caterpillars of pink, spotted and American bollworms, aphids, whitefly, jassids, mealy bugs and the spider mite.
The bollworm/budworm complex is a primary insect pest problem with larvae attacking squares and bolls causing significant yield losses if left uncontrolled. The cotton whitefly is a pest of primary importance for fibre, horticultural and ornamental crops worldwide. It can cause extensive damage through direct feeding, honeydew production and as a viral vector.
Pink hibiscus mealy bug is an emerging threat to the cotton crop. Its host records extend to 76 families and over 200 genera, with some preference for Fabaceae, Malvaceae and Moraceae. Growing points infested with cotton mealy bug become stunted and swollen. This varies according to the susceptibility of each host species. Plant protection products are of limited effectiveness against the bug because of its habit of hiding in crevices, and the waxy covering of its body.
Poor spraying techniques and over-use of chemicals has led to the pest becoming resistant to most of the available insecticides. Seeing their crops devastated by bollworms, and desperate to salvage something from their losses, farmers have continued to buy more toxic (and expensive) chemicals and to spray more frequently, but with decreasing effectiveness.
Diseases: Never has a single pathogen or insect pest threatened Pakistan's cotton culture, as has the cotton leaf curl virus (CLCuV). In 1993-94, about 0.89 million hectares were badly damaged resulting about two million bales loss in production due to CLCuV. In economic term, the country had suffered a loss of about 7.6 million bales, which costs to the tune of Rs71 billion since 1988 due to the infestation of CLCuV. Yield decreased from1.938 million metric tons in 1991 to 1.445 million metric ton in 1992 and fell further to 1.105 million metric ton in 1993.
Recently, cotton leaf curl virus has again emerged as a key disease in the province of the Punjab in general and Burewala area in particular. The re-emergence of virus commonly called as Burewala Strain of Cotton Virus (BSCV) has dangerous version and could develop into a serious problem.
The continued use of CLCuV-susceptible varieties without any programme of their replacement constitutes a major risk for cotton production in Pakistan. So a premier focus should be given to eliminate the CLCuV disease and a well-planned programme of evolution and introduction of CLCuV-resistant varieties of desired characteristics must be in place to gradually replace the existing CLCuV-susceptible varieties. This is only the sole and the most promising and least expensive method of disease suppression.
Other important diseases are seedling diseases caused by the fungi Pythium and Rhizoctonia, Black root rot, Fusarium wilt and Verticillium wilt, Alternaria Leaf spots and Bacterial blight.
Abiotic stresses: Water deficit, in conjunction with high temperatures and incident radiation, poses the most important constraint to plant survival and crop productivity. Cotton crop was affected by drought and there was yield reduction of 1.1per cent during the year 2003. Drought stress causes severe shedding of small squares, resulting in a decrease in flowering. An understanding of the response of plants to water deficits is important in efforts to model cotton growth, estimate irrigation needs, and breed drought-resistant cultivars.
Although the cotton plant is a "sun-loving" plant, an excessively higher temperature at reproductive phase (above 36oC) decreases its production significantly. According to an estimate, cotton plant sheds about 65–70 per cent of its fruiting points due to heat-induced sterility, spotted bollworm attack and increased humidity during monsoon. High temperature disrupts the movement of water, ion, and inorganic solutes across the plant membrane, which interferes with photosynthesis and respiration. Clearly, an increase in high temperature at the reproductive phase is the major factor of low productivity of cotton varieties grown in the cotton belt of Pakistan.
Soil and fertility: Several soil conditions and farming practices in Pakistan are perceived as being likely to induce micronutrient deficiencies, including high soil pH, calcareousness of soils, low soil organic matter and use of fertilisers poor in micronutrients. Boron contents of soils and plants from light and medium textured soils were less than the critical levels. High soil pH, calcareousness and low organic matter in such soils might be rendering the B less available to the plants.
There may be less availability of phosphorus (P) in a rapidly drying soil due to reduced P diffusion and poor uptake by roots. This may result in inadequate P nutrition for cotton plants.
Nutrient-poor, degraded, and often acidic, soils limit crop production in many tropical regions. Limiting amounts of phosphorous and excessive levels of aluminium are characteristic problems of acidic soils.
Saline soils are found naturally in many locales and have been created in others by poorly managed irrigation. Both the timing and method of application of fertiliser are important, though some evidence suggests that one method may be better than the other under particular circumstances, most of the literature suggests that timing of applications of fertilizer is a much more important determinant of yield response than method of application.
Salinity affects large areas of irrigated land, and is a particular problem in NW India and in Pakistan, where it is often combined with water-logging. The two stresses together have far more severe effects than either alone: root ability to screen out salt is much reduced, and lack of O2 leads to metabolic problems.
In Pakistan, about 6.3 million hectare was affected by salinity, and groundwater in most of these saline areas is brackish and thus unfit for irrigation. So current cropping intensities and groundwater usage in irrigated agriculture are not sustainable due the problem of salinity.
Environmental and health hazards: During July-March, 2005-06, 17,900 and 36,000 tons of agricultural pesticides were imported and locally formulated and most of them were applied on cotton. Chemical pesticides affect human health as well as biological diversity and surface and groundwater quality. Some pesticides leave persistent residues in soil, groundwater, and the food chain, thus exposing human population to slow and cumulative poisoning (WTO).
Pesticides also affect wildlife, domestic animals, and biological diversity. Pesticide poisoning remains a daily reality among agricultural workers in developing countries, where up to 14 per cent of all occupational injuries in the agricultural sector and 10 per cent of all fatal injuries can be attributed to pesticides.
Marketing: Between 1960–64 and 1999–2003 real cotton prices fell by 55 per cent, quite similar to the 50 per cent decline in the broad agriculture price index of 22 commodities. The grower-to-market links are usually absent, and the research-extension-grower links essential to the transfer of technology are often weak.
It is found that the incidence of poverty among cotton growers could rise in the short run from 37 per cent to 59 per cent while the average incidence of rural poverty could rise from 40 per cent to 48 per cent. So it appears that cotton growers are heavily taxed both directly, through the lower prices received by the state company which purchases cotton and indirectly through the (likely misaligned) exchange-rate regime. This assessment is shared by a recent report which concluded that only one third of the world price of cotton reaches the producers.
Strategies and prospects: Considering such a high importance of the cotton crop in the national economy, the problems and issues pertaining to this crop should be very carefully evaluated and monitored.
The main objectives of government are overcoming the scarcity of water through augmentation and conservation means i.e. by construction of medium and large dams and by efficient utilisation of irrigation water, restoring the productivity of agricultural land through control of water logging, salinity and floods.
The government should also provide farmers with the credit facilities that they might be able to purchase good quality inputs to raise high yielding stands of the crop. Threshold-based sprays against the main pests, the use of a cotton growth regulator, and earliness of cotton cultivar and seed treatment are accountable for savings in pesticide sprays. Bt cotton varieties should be locally developed and distributed among the farmers to avoid the high incidence of bollworms.
There are various management practices that should be followed to help mitigate some of the environmental risks associated with growing cotton. They include selection of adapted cultivars, planting within the recommended range of favourable planting dates and environmental conditions, use of seed and seedling protectants to avoid stress or early season diseases and insects, use of effective pest management tactics to avoid competition and damage by weeds and insects, management for optimal soil moisture, proper fertility management, and management for maturity and readiness for harvest at optimum times.
One of the tools used in reducing environmental risks and increasing the possibilities of a profitable yield is cultivar development through breeding and genetics. Breeding for heat, salinity and water logging tolerance accompanied with higher percentage of seedlings will emerge to produce even and uniform plant stands. Grower-to-market and the research-extension-grower links are essential to avoid farmer against the clutches of middleman and to the transfer of technology.
Curtsey:DAWN.COM, — PUBLISHED JUN 18, 2007
Blockage of Chenab water to wreck Punjab economy: CM
LAHORE: Punjab Chief Minister Shahbaz Sharif has said that blocking the flow in the Chenab by India will devastate the agricultural economy of the province and adversely affect 5.6 million acres of its fertile land. He said there was a need for prompt and effective measures to deal with the grave situation.
He was addressing a meeting held to consider the issue of the Chenab and its impact on the agriculture sector here at the Chief Minister's Secretariat on Wednesday The chief minister said that the violation of the Indus Basin Treaty by India and blockage of Pakistan's share of water was a serious issue and it would cause irreparable damage to the agriculture sector in Punjab if it was not tackled properly. He said the blockage of Chenab water would adversely affect fertile areas of Lahore, Narowal, Sialkot, Sheikhupura, Kasur, Hafizabad, Faisalabad and Nankana Sahib. He said in view of the gravity of the situation, he would ask Prime Minister Yousuf Raza Gilani to talk to India for addressing the issue.
Shahbaz said the water of the Chenab was vital for agri sector of the province. He directed the Irrigation secretary to evolve a plan for storage of the flood water while assuring that all necessary funds would be provided for this purpose. He said any shortfall in agri production would affect the national economy and there was a need to find solution to this problem as well as the alternative sources.
Earlier, the Irrigation secretary gave a detailed briefing on the issue of the Chenab water. He said that under the Indus Basin Treaty, India was bound to release at least 55,000 cusec water to Pakistan at Marala but it was violating the agreement and releasing less water than Pakistan's share.
He said India was launching power generation projects at more than 10 places, including the Baghliar and Salar dams. Chief Minister directed Secretary Irrigation to submit him a comprehensive report on the issue within next 48 hours.
Punjab Senior Minister Raja Riaz Ahmad, Senior Advisor Sardar Zulfiqar Ali Khan Khosa, Tanveer Ashraf Kaira, Rana Sanaullah, Ahmad Ali Aulakh and the chief secretary were also present on the occasion.
Curtsey:The News, Thursday, November 13, 2008
Irrigation system degradation behind farmers' plight: experts
By Akbar Bajwa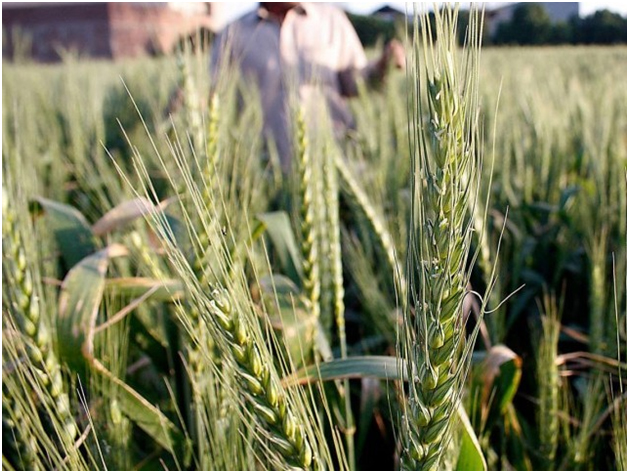 PHOTO: INP
LAHORE: The province's degrading irrigation system is responsible for most of the problems faced by farmers, speakers at a conference said on Tuesday.
A policy draft on irrigation was presented at the event organised by the Indus Consortium in collaboration with OxfamNovib.
The conference started without Irrigation Minister Mian Yawar Zaman who had been listed as the chief guest. Irrigation Secretary Capt (r) Saif Aanjum also did not attend. Fiza Qureshi, the moderator, introduced the draft.
Jamshaid Fareed, the Indus Consortium executive council member, said that all stakeholders from the Punjab and Sindh, including water experts, farmers, academicians, government officials, media and civil society members should be consulted to resolve water issues. Two short documentaries were also screened at the event. They highlighted the plight of tail-end farmers in southern Punjab and Sindh.
Iqbal Haider, the Indus Consortium executive director, spoke on the Improving Water Governance (IWG) project. "Pakistan's agriculture and economy have tremendous growth potential. Self-sufficiency in the agriculture sector can only be achieved by framing farmer-friendly policies. The goal of national development can only be achieved by taking concrete steps to improve the agriculture sector," he said.
Manzoor Hussain, the Muzaffargarh District Tail-End Farmers' Association president, said that water availability had not improved over the years.
Mushtaq Gaadi, a water expert, said empirical evidence suggested that water use efficiency was lower in the Punjab than other provinces.
"The Punjab government needs to carry out institutional reform and bring clarity in its objectives," he said.
Dr Shahid Ahmad said that Indus Basin Irrigation System was the largest irrigation system of the world. "Reforms in the provincial irrigation departments are only possible when there is a sense of ownership," he said.
MPA Saadia Sohail Rana said the government had not increased the support prices of wheat, rice, cotton and sugarcane. "Despite high production cost, farmers are not being paid enough. The Punjab government needs to provide financial support to small farmers to stop them from drifting into poverty," Rana said.
Dr Rai Niaz Ahmad, Pir Mehr Ali Shah Arid Agriculture University Rawalpindi vice chancellor, said that universities should lead the way in agriculture research. "There should be an effective way to raise awareness among policymakers," Dr Niaz said.
Published in The Express Tribune, March 18th, 2015.
Water level dropping at alarming rate in Lahore: WWF

LAHORE: The report of WWF Pakistan on Situation Analysis of the Water Resources of Lahore revealed that due to excessive pumping, the water table depth in the central part of the Lahore has gone below 40 metres and it is projected that by 2025 the water table depth in most areas will drop below 70 metres. If present trends continue, the situation will become even worse by 2040, when the water table depth in a significant part of the study area will drop below 100m or more.


The report was launched on Tuesday at a local hotel. The ceremony was attended by Head of Coperation and Roshan Ara Development Bernard Francois, Director General WWF-Pakistan Hammad Naqi Khan, water expert Dr Asad Sarwar Qureshi, Freshwater Specialist WWF-UK Dr Conor Linstead, Manager Water Security and Stewardship WWF-Pakistan Ali Hasnain Sayed, officials from government, corporate sector, and academia.


The study of report is a compilation of key information on the water resources of Lahore and has sets a precedence in establishing a detailed water accounting of the city. It comprehensively captures the physical, institutional, and regulatory challenges that the city faces and provides a robust evidence base to support water stewardship activities, the broader goal of the project.


The report further stated that Lahore is in constant danger of health and environmental risks and ecosystem challenges due to huge discharges of untreated domestic and industrial waste. The River Ravi is considered as the most polluted river among the main rivers in Punjab. Recent water quality monitoring has shown the presence of faecal coliforms in drinking water. Presence of toxic heavy metals in irrigation water, especially downstream of the River Ravi, is also causing serious damage to animal life in surrounding areas. A direct economic impact of untreated wastewater is the loss of fishery catches, which affects incomes and has nutritional and health impacts on consumers.


The report highlights that water supply for domestic, industrial, commercial and agricultural use is estimated to be 3.79, 0.92, 0.77 and 1.70 MCM/day, which is extracted from groundwater. Due to excessive extraction, the groundwater table is depleting by about 0.55 m (1.5 ft) per annum. The main recharge to groundwater of 82 per cent is contributed by the Ravi River and shows the importance of Ravi flows in sustaining the Lahore aquifer. The report also notes that total wastewater generation is 8.0 MCM/day which is disposed of into the Ravi River without any treatment.


Extraction of water from these depths will not be technically or financially feasible. With the persistent energy crises, groundwater pumping from excessive depths will be a huge economic burden on WASA and other organizations. In addition there will be a growing risk of deterioration of groundwater quality


According to the report, the use of contaminated surface water from Ravi for irrigation and recreational purposes is also replete with serious consequences as this will have a direct impact on the ecosystem and human health. In peri-urban areas of Lahore farmers are using untreated sewage/industrial water for vegetable production and water-related diseases such as typhoid, cholera, dysentery and hepatitis are very common. Evidence also shows that, in Lahore, vegetables and fruits grown with wastewater are also prone to heavy metal contamination. The report suggested the solution that importance of groundwater resources and the potential impacts of climate change on them should be discussed with all water users and stakeholders including government staff. All stakeholders need to be educated about the importance of groundwater to ensure sustainable management of its resources. Providing education and training to local communities about rainwater and runoff water harvesting for domestic use, agricultural use and for groundwater recharge will enhance the adaptation options to cope with current and anticipated future problems.


The launching ceremony was followed by dialogue on city-wide partnership on water stewardship in connection with its European Union (EU) funded project City-wide Partnership for Sustainable Water Use and Water Stewardship in SMEs in Lahore, Pakistan. The project aims to promote water efficient production and consumption practices in the country's Small and Medium Enterprises (SMEs) through the implementation of Best Water Management Practices (BWMPs).


While addressing on occasion Bernard Francois expressed that, 'The EU acknowledges the fact that water is indispensable for a productive and flourishing economy. With this project, we hope to build a model of best water management practices in SMEs in Punjab, which can then be communicated and replicated all over Pakistan. The role of SMEs engaged in the project and their feedback will be very important in building up and strengthening the action. The EU stands committed to contribute to the development of Pakistan including the ongoing water stewardship project, implemented by WWF.'


Hammad Naqi Khan said, 'Through the Water Stewardship Project (WSP) and interaction with diverse stakeholders, we have gained an insight into the major water challenges of the country and have come to realize the various avenues that exist with huge potential for improvement within the water sector. We are now looking forward to expanding the scope of our work to promote better water and energy management within and beyond the fence-line operations.'
Curtsey:Daily Times, Staff Report,November 26, 2014
Plea for perennial canal system for S. Punjab
KAMRAN MOEEN

NEARLY 60 per cent of Pakistan's population lives in Punjab. The province is a mainly fertile region along the river valleys, while sparse deserts are located near the border with India. The Indus River and its tributaries traverse Punjab from north to south. The landscape is amongst the most heavily irrigated and canals can be found throughout the province.
In contrast, its southernmost region of Sadiqabad-Kot Sabzal bordering Sindh are still served with age-old non-perennial water system built several decades ago.
Farmers, whose lands are located in this non-perennial region have toiled hard over many years to level what previously was undulating and scattered sand dunes of varying heights and carved out somewhat flat land beds for cultivation for their survival.
Despite hard labour, they are still subsisting below the poverty line. This is primarily because they are unable to utilise full potentials of their lands due to extreme scarcity of irrigation water supplied intermittently on a perennial basis.
Their plight is further compounded as the sub-surface water in the area is brackish, i.e. unfit for any meaningful agriculture. As a result, tillers are trapped in an endless cycle with no hope of betterment.
While the Punjab government is reportedly implementing an infrastructural improvement plan to ensure availability of water at tail-ends of the irrigation system, it has not announced any conversion of canal systems from non-perennial to perennial. In India, on other side of the border, for instance, the state government is spending massively in converting canal systems from non-perennial to perennial in succession, thus gaining additional irrigation potential.
This, in turn, has given a boost to foodgrain production, bringing green revolution to the Indian state of Punjab.
Unfortunately, this side of the border seems to suffer from a disconnect in priorities versus the ground realities. Consequently, no immediate remedy is in the offing to alleviate the misery of a large population of farmers.
To quote an example, those dependent on the Walhar distributory have been constantly demanding conversion of the non-perennial irrigation system to a more resourceful perennial system in order to have a positive yield and live a better life.
The local populace is fully aware of the overall shortage of irrigation water in the country. They, however, demand an equitable share of available irrigation resources. The plight of farmers is aggravated by the fact that while there is a fairly adequate supply of irrigation water elsewhere while their lands suffer total starvation due to a policy matter.
To redress the long outstanding demand in the affected areas, it is hoped the Punjab government would immediately take a policy decision and revive the proposal of constructing new distributaries/feeders like Lamma, linking it with Abbasia link canal and remodel the allied irrigation system on an urgent basis in these southern areas of Punjab.
This will help in rapidly developing vast stretches of fertile lands otherwise lying underutilised in the brackish water belt of the most southern reaches of Punjab.
Curtsey:DAWN.COM, — PUBLISHED MAY 13, 2009