By Shahbaz Rana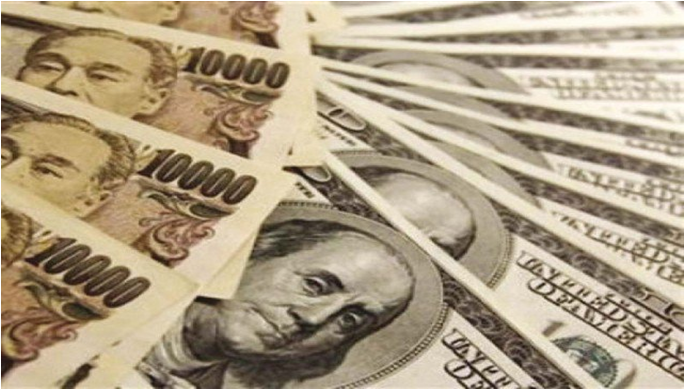 PHOTO: FILE
ISLAMABAD: A World Bank report warns that Pakistan's external sector situation could become
unsustainable due to a lack of policy actions. The report, however, appears to exaggerate the
problem due to the claim that Islamabad needs $31 billion this year to meet foreign financial
obligations.

In its twice-a-year South Asia Economic Focus (SAEF) report, released on Monday, the bank said
that external account pressure has persisted in the fiscal year 2017-18. "The current external
situation can become unsustainable in absence of adequate policy response," warned the global
lender.

It added that the official foreign currency reserve coverage for current account deficit, external
debt payments, and portfolio investment has also declined. One year ago, Pakistan was in a
comfortable position, as international reserves were large enough to cover the current account
deficit, the service of external debt, and even the total volume of foreign portfolio investments
in the country, according to the report.

The report said that international reserves can still cover the current account deficit and external
debt payments, but not liabilities of foreign portfolio investment. It added that addressing the
sources of this increased vulnerability should be a priority for the government.

In the report, the bank claims that Pakistan's gross external financing needs – the money required
to meet foreign obligations, would be equal to 9% of gross domestic product (GDP). At the current
estimated size of Pakistan's economy, this translates to a whopping $31 billion.

The $31 billion foreign financing requirements are more than double Pakistan's gross official foreign
currency reserves of $13.8 billion.

The World Bank has worked out the nine per cent annual external financing requirements by including
foreign portfolio investments, which is not a traditional method of working out the financing
requirements. The bank estimated foreign portfolio investment at 4% of GDP, or $13.8 billion. The
inclusion of foreign portfolio investments in the external financing requirements blows the problem
out of proportion, said Dr Hafiz Pasha, a former federal finance minister and a well-respected fiscal expert.

He added that even the claim that foreign portfolio investments equalled 4% of GDP was also incorrect.

There is a consensus among the country's leading independent economists that Pakistan's external
financing requirements will be close to $20 billion, or 5.8% of GDP during the current fiscal year.

World Bank response

World Bank Chief Economist for South Asia Martin Rama explained to The Express Tribune that the
purpose of including foreign portfolio investment was only to highlight the problem. In 2016, Pakistan
was in a very comfortable position when reserves were not only sufficient to cover the gross external
financing needs of the country but even the entire stock of portfolio investments, Rama said in a
written response.

He further stated that in 2017-18, the reserves are expected to be slightly below the sum of the current
account deficit and scheduled debt repayments, creating an external financing need. "The stock of
portfolio investments is not part of the financing needs of the country, but the figure is meant to high-
light the importance of maintaining a solid reserve buffer going forward," he explained.

This point, however, does not appear in the report, which may create unnecessary problems for Pakistan,
which is already struggling to balance its external sector.

Since the IMF programme came to an end a year ago, external economic indicators have deteriorated.
The current account deficit has doubled to 4% of GDP or $12.1 billion, which rang alarm bells.

Just last week, Pakistan's federal cabinet announced a host of measures to correct the imbalances in
the external sector that include offering more incentives to exporters and placing restrictions on
previously unrestricted imports.

In its report, the World Bank said that new data for July and August showed that the deterioration of
the external sector would continue. "Efforts to reverse the current imbalances and continued imple-
mentation of structural reforms will be needed for sustaining and accelerating growth and improving
welfare," said the bank.

It said that improving the external balance hinges upon a revival of exports, a slowdown in imports,
and stable remittance flows. In the absence of any of these factors, the persistent current account
deficit will put further pressure on already-dwindling reserves.

The fiscal position is also expected to deteriorate during the election cycle, which would affect debt
trends and maintain debt at the around the already-high level of 68.2% of GDP, it added.

The bank also said that despite concerns about its weakening macroeconomic discipline, economic
growth in Pakistan is expected to increase to 5.5% in the current fiscal year.
Source: The Express, Published: October 10, 2017
Corrodors of power at a standstill
Khaleeq Kiani
The markets have been in a tailspin ever since PML-N supremo Nawaz Sharif was sent packing
through a Supreme Court decision that also ordered a reference to be filed against his all-powerful
finance minister, Ishaq Dar.

Opposition parties in parliament and the Senate Standing Committee on Finance have since been
calling for Mr Dar's resignation, saying it is embarrassing for the country to have a finance minister
tainted with allegations of financial impropriety. Mr Dar has denied all charges that he accumulated
assets and funds through unfair means.

The PML-N has cold-shouldered opposition demands for Dar's exit and has decided to continue his
economic and financial supervision till the end — to ensure consistency ahead of elections — unless
forced otherwise on a legal basis.
The fragile PML-N government appears to be moving towards a phase where
dealing with day-to-day affairs has become a priority rather than long-term policy
direction. Businesses are getting nervous and investor sentiment eroding
An Islamabad-based accountability court has indicted the finance minister on the request of the
National Accountability Bureau (NAB) for allegedly accumulating assets and funds beyond his
known sources of income.

Political uncertainty has taken root since then, affecting the country's economic outlook at a critical
juncture. The benchmark 100-share index of the Pakistan Stock Exchange has plunged almost
7,000 points since the July 28 decision of the apex court.

This reflects adversely on the country's long-term economic and financial transition ahead of political
change eight to 10 months down the road. While domestic investor sentiments have yet to take off
as the country moves closer to ending chronic energy shortages, the lack of equilibrium in different
pillars of the state is likely to take its toll on the nascent macroeconomic recovery.

Still hanging on his shoulders is the potential reopening of the Hudaibiya Paper Mills case that in-
volved a confessional statement Mr Dar is reported to have made during retired Gen Musharraf's
early days in power, suggesting he transferred funds abroad on behalf of the Sharif family through
benami accounts.

Until the Panama Papers controversy, Mr Dar expressed anger if anyone asked him about the con-
fession that, according to him, was "a piece of trash written under duress" and "thrown in the
dustbin by the high courts" in 2014.

Without its own investigation, the National Accountability Bureau (NAB) has filed a case against Mr
Dar on the basis of a report prepared by a specially constituted six-man joint investigation team
(JIT) probing allegations of money laundering against the Sharif family.

The case states that "the accused acquired assets and pecuniary interests and resources in his
own name and/or in the name of his dependants of an approximate amount of Rs831.678 million",
showing 90 times increase in a few years which were "disproportionate to his known sources of
income for which he could not reasonably account for".

In the interim reference, however, NAB appeared not fully convinced with the evidence against Mr
Dar when it told the accountability court that foreign countries had been requested to provide
certain records which, if materialised, would be produced before the court.

The accountability court under the direction of the Supreme Court is required to complete the trial
in six months.

In the meanwhile, the fragile PML-N government under the short-term prime minister, Shahid
Khaqan Abbasi, appears to be moving towards a phase where dealing with day-to-day political
challenges and economic affairs has become a priority rather than long-term policy direction and
a proactive approach. Businesses are getting nervous and investor sentiment eroding.

There are already indications about a possible delay in the launch of a planned $1 billion sukuk
bond because the government is busy firefighting in the evolving political and legal environment.
The primary focus remains on fighting a legal battle for survival, rather than going the extra mile
to leave a stable plate for the successor.

That, in a manner, appears to be a repeat of 2008 when Pakistan had to postpone a couple of
transactions in the international capital markets to offload some blue chips at the eleventh hour
under the coalition government of the PPP and PML-N. What followed was a serious balance-of-
payments problem and a tough bailout programme from the International Monetary Fund (IMF).

The pattern returned ahead of the 2013 general elections as political uncertainties returned amid
growing tensions among various state organs, energy projects stalled, reforms were blocked,
and the national kitty is now facing the brunt leading to another IMF injection.

Even if the government goes ahead with the bond launch, its price would keep growing with each
passing day as a premium for the uncertainty.

On top of that, roadshows and investor conferences not only require a confident team, with an
unblemished reputation, of economic managers to respond to critical questions from outsiders,
but also a couple of stable weeks to smoothly sail through the process. When you are questioned
at home for integrity, what message would a foreign investor get?

A unified national stance can build on the country's weaknesses and strengths with resilience but
the message of a divided house is a recipe to a free fall.

The biggest sufferers, as always, would be the common people, who deserve a better standard
of living after a long, back-breaking low-growth journey.
Source:Published in Dawn, The Business and Finance Weekly, October 9th, 2017
Market watch: Politics continues to drag stocks down
KARACHI: Politics continued to dominate investor sentiments as the stock market reverted to its
downward trajectory on Monday whereas volumes remained thin.

The session began on a negative note with the KSE-100 index falling 236 points in early trade.
However, it recovered slightly and recorded range-bound trading.

Later, the index dipped further to touch an intra-day low of 41,004.66 points. Despite a brief
recovery afterwards, it ended the day in the red.

At close, the benchmark index recorded a fall of 212.60 points or 0.51% to settle at 41,099.99
points.

Elixir Securities, in its report, stated Pakistan equities closed lower in range-bound trading and on
lacklustre volumes as latest noise on domestic politics triggered profit-taking.

"The market opened on a weaker note and the index traded in a narrow range in the red territory
for most part of the day and recorded a drop in the final hour to close down half a per cent above
41,100," stated Elixir.

The arrest of former PM's son-in-law last night and appearance of his daughter, Maryam, before
the accountability court on corruption references on Monday mainly dented sentiments and result-
antly kept most participants at bay.

Institutional interest both from locals and foreigners was highly selective to a few index names
that included Engro Fertilizers (-0.9%), Habib Bank (+0.8%), Pakistan State Oil (+0.3%) and MCB
Bank (+0.2%) with these names seeing crosses either on system or off-market.

On the other hand, retail investors too traded cautiously with most small and mid-cap names seeing
a red close.

"(We) expect volatile and range-bound trading in the near term with politics continuing to dictate
investors' sentiments and flows guiding market's direction," the report added.

Overall, trading volumes fell to 123 million shares compared with Friday's tally of 147 million.

Shares of 383 companies were traded. At the end of the day, 92 stocks closed higher, 272 declined
while 19 remained unchanged. The value of shares traded during the day was Rs6.1 billion.

Azgard Nine was the volume leader with 16.3 million shares, gaining Rs0.40 to close at Rs12.86.
It was followed by Chakwal Spinning with 12.1 million shares, losing Rs1 to close at Rs8.92 and
TRG Pakistan with 8.1 million shares, losing Rs1.33 to close at Rs34.53
Source: The Express Tribune, Published: October 9, 2017
Economic vulnerabilities
Khalid Mahmood Rasool
Temporary calm has returned to the political arena after the new PM took oath and revived the
continuity. But the same cannot be said about the economy. In the aftermath of the Supreme
Court's verdict and continued legal strangling of Finance Minister has put the previously guarded
economic anxieties on display.

Asian Development Bank (ADB) in its latest report, Asian Development Outlook 2017 Update, noted
that growth has improved but the government needs to address fiscal and external sector vulner-
abilities caused by wider current account deficit, falling foreign exchange reserves, rising debt
obligations and greater upcoming external financial needs.

State Bank in its monetary statement last Friday pointed out similar concerns by pointing out current
account as one of the key challenges facing the economy. It went on to say, that structural reforms
are crucial to improving trade competitiveness for the medium term. With so much concern expressed
by its own central bank and ADB, what is government's response to the bloated current account deficit?

If news reports are to be believed, the government is hell bent on trying out old tricks to discourage
imports as a quick fix. They are also contemplating discouraging imports by coming up with yet another
regime of regulatory duties. They had previously announced increased margin requirements to dis-
courage imports earlier this year that had no impact. Later, Federal budget for FY 2917-8 expanded the
list for regulatory duties on a larger number of items but that also failed to have any impact. Imports
continued uninterrupted and yet the government wishes to try the same exact trick again with new
vigour and zeal.

As always, these steps are galvanized by emphasizing that only non-essential and luxury items would
be included in the regulatory duties regime for a limited impact on the masses. External trade of the
country has shown extremely troubling trend for the last few years. Exports have receded from USD
24 billion in 2012 to USD 20 billion by 2017. Comparatively, imports kept their momentum to cross
a hallmark figure of USD 50 billion during the outgoing year leading to a colossal trade deficit of
USD 32 billion.

A careful and detailed analysis of policy facilitation measures reveals a persistent bias towards easy
imports, whereas, exports lack such policy measures to incentivise. Pakistan's exporting sectors complain
of a continued eroding competitiveness. For instance, the country's largest trade body, All Pakistan
Textile Mills Association (APTMA), argues that electricity and gas prices charged to the industry are 25
to 30% higher compared to the region. Adding insult to injury is the fact that industry has hundreds of
billions or rupees tied up in sales tax refunds that curtail liquidity in the market.

A frequently quoted reason for erosion of competitiveness includes the overvalued Rupee. IMF also
pointed out in recent past that Pak Rupee does not reflect its true value. An overvalued currency by
default incentivises the imports and disincentives the exports. Compared to the region all major
currencies have experienced adjustments whereas Pak Rupee has been kept artificially overvalued
by allowing its interbank trading in a narrow band. Finance Minister Ishaq Dar's misconstrued under-
standing of economic stability has been the stable Pak Rupee. However, exports have become an
unintentional causality of the overvalued rupee.

Government seems to be in no hurry to stop the freefalling trend in exports. Though, earlier in the
year it reluctantly announced an Export Package of PKR 180 billion to be implemented in two parts.
First part of this Export Package was completed by June 2017. 2nd part meant for FY 2017-8 entailed
the eligibility of those exports who managed a ten percent increase over the last year. The rules of
disbursement for 2nd part are yet to be finalized and announced despite the lapse of three months
since the financial year started.

Apparently, Ministry of Commerce has been pleading with Finance Ministry to continue the rebate
incentive without the precondition of ten percent annual enhancement. But that pleading seems to
be falling on deaf ears so far. This is more troublesome as Pakistan is the only country in the South
Asia where exports to GDP percentage has reduced to about 8% during 2016-7 from 14% or so in
year 2000.

Despite this alarming trend of falling exports and its dwindling ratio against GDP, Government seems
unmoved to take bold, holistic and strategic measures to reverse the declining trend of exports.
Instead, it is reportedly planning to give its old trick another shot to discourage the imports in its
desperate attempt to reduce the trade and current account balance. Such fixes have failed to work
in the past and will not work again. Politics may find solace after its roller coaster ride in due course
but economy may take a long term hit unless creative and rational solutions are given a chance.
Source:The Nation, October 09, 2017
Political polarisation, security challenges pose risks
to growth: IMF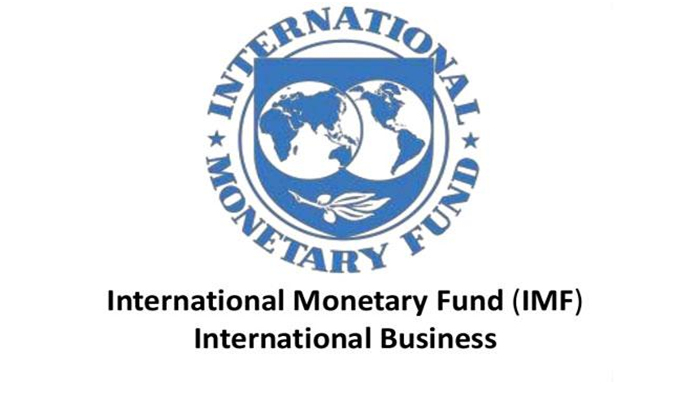 ISLAMABAD: International Monetary Fund (IMF) on Thursday warned Pakistani authorities of economic
risks stemming from political polarisation and security challenges, reiterating the importance of
inclusive policies to realise growth outlook.

"Domestic risks could arise from political polarisation in the pre-election period and security issues,"
the Washington-based lender said in a report that concluded the Article IV consultation with Pakistan.

The Fund said fiscal pressures could rise during the period "leading up to the mid- 2018 general
elections, and growth-supporting reforms could slow."

"While security conditions have improved over the past few years, a renewed deterioration could
affect confidence, investment, and economic activity," it added. "Domestically, risks include deterioration
in security conditions and potential pressures on policy implementation ahead of the mid-2018 elections."

Key external risks, the Fund said, include lower trading partner growth, tighter international financial
conditions, faster rise in global oil prices and, over the medium term, failure to generate sufficient
exports to meet rising external obligations from foreign-financed investments.

IMF, however, said Pakistan's growth outlook is favourable with real GDP growth estimated at 5.3
percent in the fiscal year of 2016-17 and strengthening to 6 percent over the medium-term on the back
of stepped-up China-Pakistan Economic Corridor (CPEC) investments, better energy availability, and
growth-supporting structural reforms.

"To realise the favourable growth outlook, priorities include strengthening macroeconomic resilience and
generating higher and more inclusive growth," it said. "The FY 2017/18 budget is subject to risks and
reaching the deficit target will likely require significant additional revenue measures."

The IMF advised that gradual fiscal consolidation should continue through the medium term to address
debt-related vulnerabilities.

"Prudent monetary policy and greater exchange rate flexibility will be key to preserve low inflation and
re-build external buffers."

The Fund said macroeconomic risks have begun to re-emerge since the end of the extended fund facility
(EFF) programme. It said long-standing challenges remain there.

IMF said the pace of fiscal consolidation has slowed. "Public debt remains high, and mobilisation of tax
revenue needs to be further strengthened."

It said external vulnerabilities have increased with a widening current account deficit and rising medium-
term external repayment obligations linked to the CPEC and other large investment projects.

"Foreign exchange reserves have declined since the end of the EFF-supported program and remain below
comfortable levels," it added.

The Fund further said private investment and exports remain low to support higher private-sector led
growth and catalyse needed job creation. Unemployment is at 5.9 percent (10.5 percent among youth
and 9.5 percent among women) and the informal economy is large.

"Despite significant progress over the past two decades, poverty remains high at about 30 percent in
2013 (9 percent based on the 2001 poverty line), inequality slightly declined but remains sizable, and
priority social spending, although having increased significantly, needs to be further enhanced," it
advised.

The executive board said there has been progress in implementing staff's policy recommendations from
the 2015 Article IV consultation and subsequent reviews of the EFF-supported program, although
recent slippages have resulted in slower fiscal consolidation and a decline in reserves.

It said Pakistani authorities broadly shared the Fund staff's assessment. They expected growth to
accelerate to 7 percent in the medium term supported by strong CPEC related investments, favourable
second-round effects from better infrastructure and energy availability, and an improved security
environment.

They also expected a moderately smaller medium term current account deficit, assuming a more pro-
nounced slowdown in import growth and a stronger recovery in exports and remittances.

IMF further said structural reforms to support higher and more inclusive growth should focus on ensuring
a financially sound and growth-supporting energy sector, restructuring and attracting private sector
participation in public sector enterprises to reduce financial losses and related fiscal costs and vulner-
abilities, bolstering social protection, strengthening the business climate and governance, and fostering
financial deepening and inclusion.

The Fund said reforms in electricity sector led to mixed results. Circular debt was building up, while
"financial losses of ailing public sector enterprises have continued.
Source:The new.com.pk, Jul 14, 2017
Political uncertainty major risk factor in Pakistan's
economic prospects: WB
ISLAMABAD: A World Bank (WB) report states that political uncertainty remains an important risk factor
in Pakistan while the promised Chinese investment is contingent on improvements in security and the
fulfillment of institutional, regulatory, logistical and other commitments made by Islamabad.

"Political uncertainty remains an important risk factor in Afghanistan, Bangladesh, Nepal, and Pakistan,"
states WB's report 'Global Economic Prospects' released on Thursday.The report says that in Pakistan,
an easing of political tensions toward the end of last year has helped already strong service sector
growth, and the recent trade and investment agreements with China worth $28 billion in infrastructure
and energy projected migrants increasing from about 1 million in 2010 to around 2 million in 2013.

In India, although diesel prices were liberalised, periodic increases since November in excise taxes on
diesel and petrol to bolster government revenues and meet fiscal targets have meant that domestic
fuel prices have been relatively slow to fall. The extent of pass-through from international oil prices in
India is estimated at 33 and 20 percent for diesel and gasoline respectively, but is higher in Pakistan
and Sri Lanka (World Bank, 2015m), where reductions in (administered) fuel prices have helped to
push inflation to multi-year or record lows, the WB's report says.

In Pakistan, the government has remained focused on fiscal tightening as part of conditions attached
to the IMF's Extended Fund Facility loan programme. The decline in global oil prices, according to WB,
is helping reduce spending on subsidies and contingent liabilities at state-owned companies, and has
enabled adjustments in administered energy prices to the benefit of consumers.

Nevertheless, deficits remain large and debt levels high in Pakistan and in several countries in the
region, in part reflecting poor tax policy and weak tax administration. Together, these have contributed
to some of the lowest tax-GDP ratios among developing countries and weakened long-term fiscal
sustainability.

In Pakistan, an ambitious but piecemeal privatisation programme has been launched. Severe energy
shortages in January 2015 exposed the slow progress thus far on energy reforms. However, almost
half ($15.5 billion) of recent investments agreed with China in April are estimated to be channeled
into coal, nuclear, renewable energy and hydropower projects in the next few years. These are expected
to add some 10,000mw in electricity generation to the national grid (about half of current installed
capacity) by 2017, which should help ease energy constraints.

In Pakistan, the heavy reliance of the government on the banking sector for budgetary borrowing is
crowding out private sector credit growth. In the absence of measures to address problem loans on
banking sector balance sheets, rising global funding costs (as U.S. policy rates rise) could impede
salready weak credit growth and a strengthening of investment.

In Pakistan, in the absence of concerted tax policy reforms that successfully raise tax revenues
(particularly direct taxes), the ability to meet fiscal deficit targets is likely to depend on the ability
of the government to restructure and privatise loss-making enterprises, the report made it clear.

In Pakistan, energy-pricing reforms are particularly important given the country's heavy dependence
on imported oil in electricity generation, and heavily subsidised electricity tariffs that cost 1.2 percent
of GDP in FY 2013-14.

Energy shortages in Pakistan, which have weighed on investment, and activity in recent years, are
expected to diminish gradually as investment in energy projects increases supply. Credit growth is
also expected to pick up, helped by fiscal consolidation. Coupled with solid growth in remittances,
and recovering manufacturing and service sector growth, GDP growth is forecast to rise from 3.7
percent in 2015-16 to 4.5 percent in 2017-18.

However, remittances growth decelerated in 2014, possibly reflecting less use of formal transfer
channels. Remittances to India were broadly flat during 2014 and may reflect the diversion of
investment-oriented remittances.

Remittances inflows have been particularly strong in Pakistan, amounting to $13.3bn in the first three
quarters of FY2014-15 (a 15 percent increase from a year earlier), helping shore up consumption
in the face of energy bottlenecks that have hampered production and exports.

Lower oil prices have improved the terms of trade and helped narrow regional trade deficits. Trade
deficits in Bhutan, Maldives, Pakistan and Sri Lanka should see the largest improvements, given
evidence of stronger short-term response of imports to oil price movements.

External balances in the region have also been supported by strong remittance inflows. In the case of
Pakistan, remittances have been a key factor in helping contain the current-account deficit at an
estimated 1.2 percent of GDP in FY2014/15.

Together with the strong economic prospects of some economies, strong capital inflows, and healthy
or improving current account balances, local currencies have broadly held their value against the
U.S. dollar.

Private investment should also improve, but at a slower pace as high levels of NPLs (Non Performing
Loans) on banking sector balance sheets in Bangladesh, Bhutan, India and Pakistan hold back the
recovery in credit growth.

Inflation has fallen to record or multi-year lows in the region. Partly reflecting favourable base effects
and the impact of lower energy and food prices, the disinflation trend has been further reinforced by
relatively strong local currencies, and has facilitated policy easing in India and Pakistan.
Source: www.thenews.com.pk,June 13,2015
Moody's affirms Pakistan's credit rating,but warns of
political risk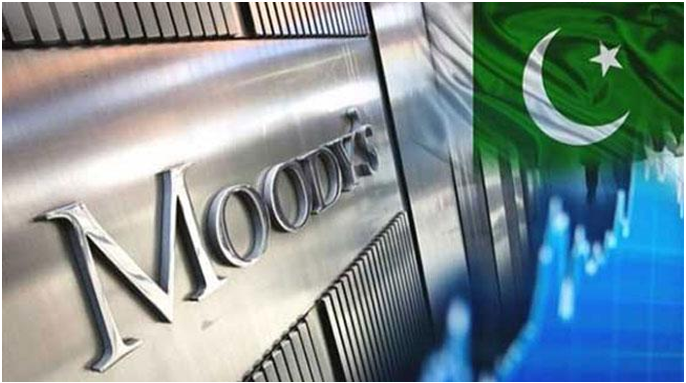 KARACHI: Rating agency Moody's Investors Service affirmed Pakistan's B3 issuer and senior
unsecured ratings and maintained its stable outlook on continuing economic reforms, however it
said political risk represents 'a significant constraint on the rating'.

"Political event risk remains high in Pakistan, due to recurrent terrorist attacks," Moody's, one of
the big financial agencies that assigns scores to governments, said in a statement late on Tuesday.

"Domestic politics and geopolitical risk also continue to represent a significant constraint on the
rating." Moody's Investors Service said security related issues and a weak track record of public
project implementation suggest the pace of project execution will be relatively slow.

The credit rating business concurrently affirmed the B3 foreign currency senior unsecured ratings
for 'The Second Pakistan Int'l Sukuk Co. Ltd' and 'The Third Pakistan International Sukuk Co Ltd.'

The country's Ba3 local currency bond and deposit ceilings remain unchanged. The B2 foreign
currency bond ceiling and the Caa1 foreign currency deposit ceiling are also unchanged. These
ceilings act as a cap on the ratings that can be assigned to the obligations of other entities domiciled
in the country. Moody's said increase macroeconomic stability has strengthened Pakistan's growth
outlook.

"The outlook for growth has strengthened… due to reforms started during the three-year IMF (Inter-
national Monetary Fund) EFF (extended fund facility) programme and following the launch of the
CPEC (China-Pakistan Economic Corridor) project in 2015," it said.

Moody's said the economic benefits of CPEC are still highly uncertain and power supply may continue
to constrain growth to a greater extent. It expects the economic impact to materialise more slowly
than the government envisions, resulting in real GDP growth closer to 5.5 percent over the next two
years, compared to government forecasts for 6 percent growth in FY2018, rising to 7 percent by FY20.
The median rate of growth for B-rated sovereigns was just 2.7 percent in 2016.

Moody's also warned of rapid growth in debt burden due to the fiscal costs related to the project and
development spending. "In addition, recent indications of renewed increases in external pressure
could develop into greater external vulnerability," it said. At 67.6 percent of GDP in FY2016, the
government's debt burden is materially higher than the B-rated median of 52.6 percent.

The country spends around 28 percent of revenues on interest payments as compared to the median
of 10 percent of B-rated sovereigns. The projected gross borrowing need of 32 percent of GDP for
2017 is one of the highest among rated sovereigns, while nearly 31 percent of outstanding government
debt was in foreign currency in FY16.

Moody's, however, expects the debt burden to remain broadly stable over the next two years. Moody's
Investors Service expects the fiscal deficit to widen to and 5 percent in FY18 despite the government's
intention to advance fiscal consolidation.

"The government's revenue projections for FY2018 are based on GDP growth projections that we consider
to be optimistic," it said. "Meanwhile, development spending – particularly related to CPEC power
infrastructure investments – combined with political pressure ahead of the 2018 general election to
maintain power subsidies, which are currently budgeted for about Rs103 billion, will weigh on the public
finances."

Moody's further said although foreign exchange reserve buffers have increased nearly fourfold since the
onset of the IMF program and cover more than the full amount of external debt payments, they are still
low in relation to current account payments and have been declining since their recent peak around
September 2016.

Uptick in oil prices last year, combined with an increase in imported CPEC capital goods widened the
trade deficit, while declining remittances (nearly 7 percent of GDP) caused current account deficit to
swell.

Moody's expects the current account deficit to grow to 2.9 percent in FY18 from 1.2 percent in FY16.
"Greater exchange rate flexibility would contribute to a more durable accumulation of foreign exchange
reserves over time, which would help to strengthen external buffers and export competitiveness," it said.
Source: Thenews.com.pk.July 13,2017