Imran Khan ,PTI  and their Hate Based
Divide
Punjab Seraiki Province Campaign?

By Shakeel Ahmed
PTI,PPP,Jamate Islami,PAT, PML-Q,MQM,JUI-F,Urdu Print and Electronic Media ,vested interests. Indian
sponsored Pakistani separatist political parties all in letter and spirit are desperately engaged in running
a shameful agenda for the creation of an illegitimate hate based Seraiki Province on the soil of Punjab.
Divide Punjab agenda is meant to divide Punjab and to eliminate Punjabi Language from the face of the
earth.
Punjab Hater Shah Mehmood Qureshi Full Speech - Pti Jalsa Islamabad - 30 July 2017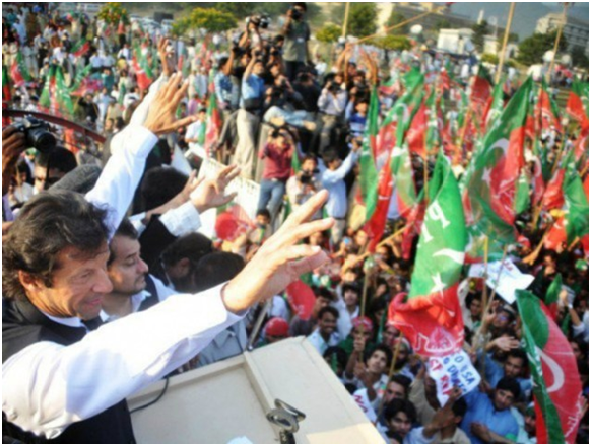 For instance PTI is an extremely anti Punjab and anti Punjabi political party.From
day one PTI is focused on targeting Punjab's integrity to achieve its nefarious designs.
Its top leadership Shah Mehmood Qurreshi,Jahangir Tareen including Imran Khan all
are determined to d bifurcate and eliminate Punjab,Punjabi Speaking population and
Punjabi language once they grab the power by hook or by crook.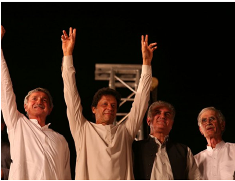 Punjabi Bashing:Entire PTI leadership is anti Punjab and non-Punjabi . In PTI Imran
Khan ,Shah Mehmood Qureshi, Shaukat Tareen ( he launched a Punjab hating Seraiki
channel Rohi) ,Babar Awan , Pervez Khattak,Gandapur,Shirin Mazari ,Pervez Khattak
,Irman Ismaiel, Naeemul Haq and many others all carry an extremely poisonous
mindset and bigotry against Punjab,Punjabis and Punjabi Language.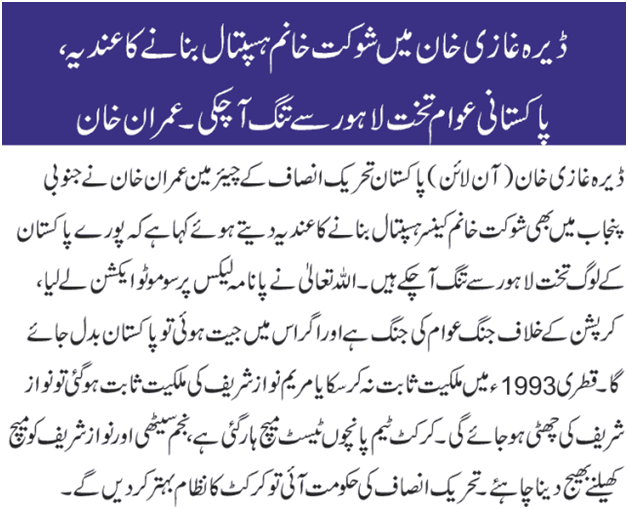 ---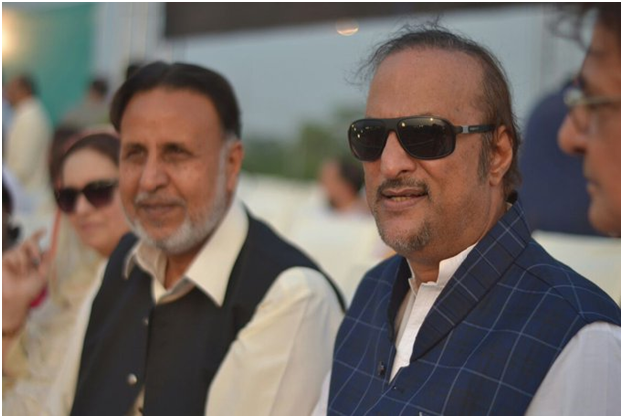 Baber Hewan: An other familiar face of a shameless Punjab hater from PTI.He has in
past expressed publicly unspeakable racist shameful slogans against Punjab and
Punjabis.People of Punjab in the coming elections need to teach this hate monger an
unforgettable lesson for abusing Punjab and Punjabis.He did all this to please his
Punjab hating masters.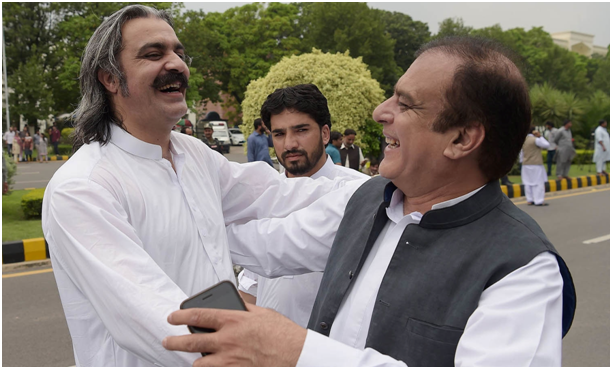 Anti Punjab PTI Pukhtoon leaders: PTI leaders Ali Amin Khan Gandapur and Shibli
Faraz celebrate after the SC verdict against Nawaz Sharif. —AFP
It is obvious that here are no signs of ending PTI's ever growing divide-Punjab agenda
being fiercely run by its media cell.Pakistan political parties regardless of their
ideological difference including Karachi based Urdu print and electronic media some
Anchors and Other ethnic Mafias are united on one point agenda'divide and eliminate
Punjab' are madly competing with each other in order to their illegal, unconstitutional
and immoral divide Punjab campaign.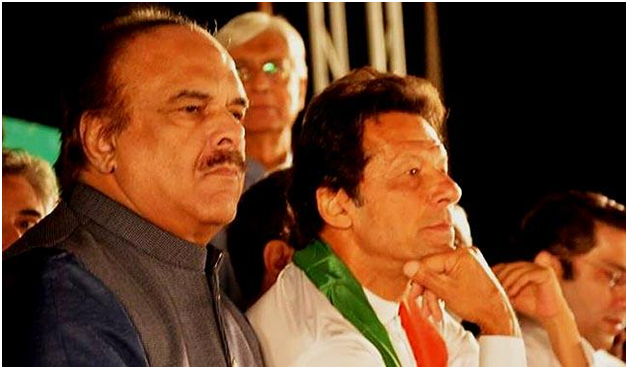 Naeem ul Haq from Karachi
It is understood that unconstitutional and illegal division of Punjab and creation of an
illegitimate hate based Seraiki Province for the oppressors and separatists on the soil of
Punjab truly is a direct threat to the very existence of Pakistan. It is undoubtedly meant
to eliminate Punjab, deprive it of its resources, population ,national identity ,sixth-Indus
river and to eliminate Punjabi language from Punjab in order to make Urdu the language
of Punjab.
Criminalized and inhuman acts such as 150 years old systematic state sponsored
linguistic terrorism against Punjabi language , its ethnic cleansing and undeclared official
ban on basic education in mother tongue in Punjab, unlawful promotion of Urdu in
Punjab at the cost of Punjabs tax payers ,illegal and force promotion of Punjabi dialects
in to separate languages on one hand and depriving and Punjabi of its birth rights on
its own soil on the other hand are all meant to eliminate Punjab and Punjabi language.
And PTI is part of this hate based campaign against Punjab and Punjabis.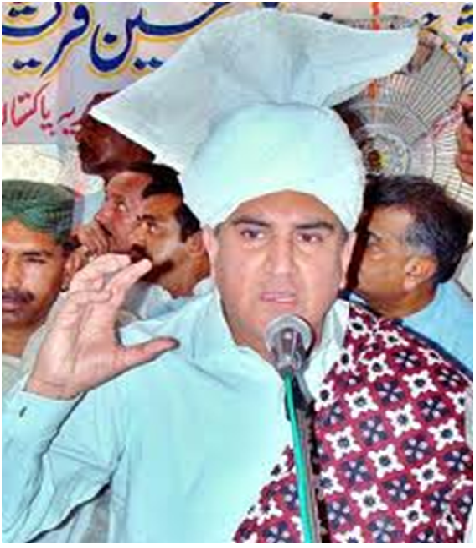 Living in Punjab adapting Sindhi Culture:Shah Mehmood Qureshi some
to mischief

Jamshed Dasti:Another Cloun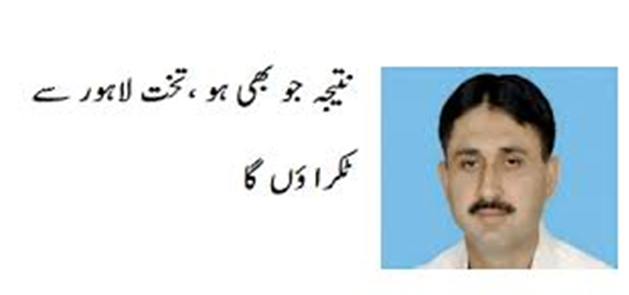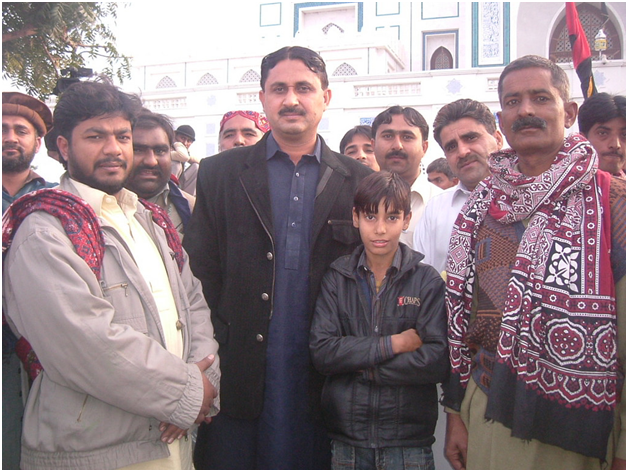 "Jamshed Dasti a cloun ,another hate monger:In a Sindhi Top and people around him in
Sindhi Ajrak? Increasing use of Sindhi topi and Sindhi Ajrak in south Punjab needs
serious attention. What they are these hate preachers trying to prove?Do Punjabis
understand the message ofhate and separatist tendency being expressed by the Sindh
and Baloch origin Settlers from South Punjab? This is an organized political, linguistic
and cultural terrorist act to deprive Punjab of its 6th river:the River Indus ,its Kanal
system,fertile Lands,area ,population and other resources.Punjabis must rise to counter
this separatist and antiPakistan movement in South Punjab being run by the settlers
from Sindh and Baluchistan."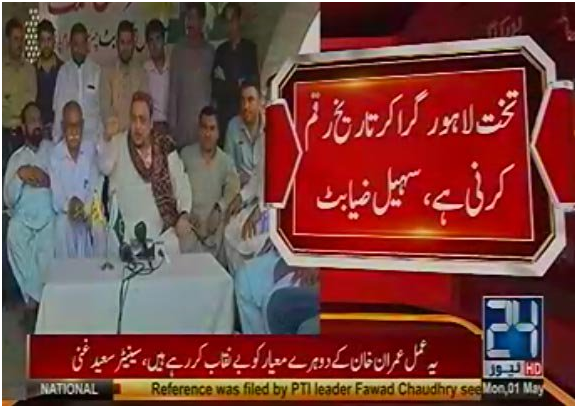 No one should be mistaken about the fact that Punjab is from times immemorial
an indivisible linguistic, cultural, administrative, geographical and historical
identity.Any Attempt to divide Punjab on linguistic, ethnic, administrative,
geographical or any basis whatsoever shall result into a bloody civil war in
Punjab and Karachi followed by the slaughtering of millions, separation of
Karachi from Sindh and disintegration of Pakistan
Now what is coming next ? The General Elections 2018:The question is:
Can Punjabis vote ,support or be part of Pakistan's anti Punjab and anti
Punjabi Political Parties ,thugs, hate mongers and corrupt?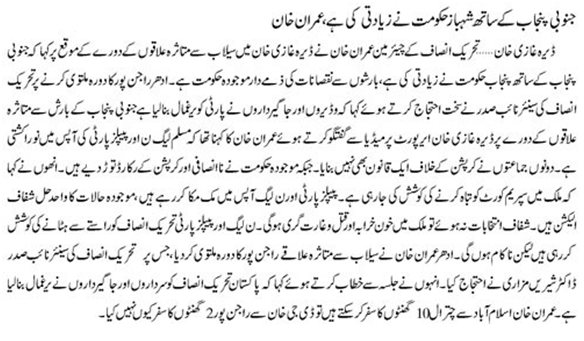 "Can Punjabis take on the hate against Punjab and Punjabi Languagebeing
systematically advanced by PTI,PPP,PML-Q,PAT and Urdu Print and
Electronic media"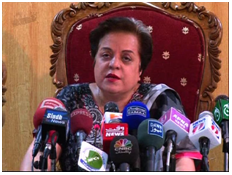 Shirin Mazari: another supporter of Hate based Seraiki Province
There are few basic questions all true Punjabi must ask themselves.
For instance: Can educated Punjabi conscious engage it self in organizing a
multi year,grass root campaign to challenge the growing anti Punjab and anti
Punjabi language campaign run on national level by vested interests,political parties
and media? Can Punjabi intelligentsia get actively involved to halt the increasing
issues of bias and discrimination and stands against bigotry ? Are Punjabis masses
willing to stand up for change and ready to address the perception of bias, bigotry,
injustices and hateful behavior toward Punjab,Punjabi language and Punjabi people we
face daily-whether at Urdu Print and electronic Media, politics, education,administration,
jobs ,Federal or provincial ? Are Punjabis aware of their genuine legal and constitutional
and birth rights? Does the constitution of Pakistan not allow Punjabis to introduce their
mother tongue as medium of instruction anddeclare it the official , judicial ,parliamentary
language of Punjab? Last but not the least the trouble is at home and it is the ugly anti
Punjab and mother tongue hating Punjabi mind set of educated and ruling Punjabis.
Can we confront and isolate this sick mind set of fake Punjabis? It is time that we the
Punjabis without a second thought must stand up to save Punjab and Punjabi language
for extinction.
In bad taste: Shah Mehmood Qureshi refuses to shake hands
with new PM
Video: Shah Mehmood Qureshi Refused To Shake
New PM Shahid Khaqan Abbasi hand
Defeat is a bitter pill to swallow, but Pakistan Tehreek-e-Insaf (PTI) leader Shah Mehmood Qureshi seems to have taken it too far
by apparently refusing to shake hands with newly-elected prime minister Shahid Khaqan Abbasi.
At the end of the National Assemblysession on Tuesday wherein Abbasi was elected the new premier, he is seen tugging at
Qureshi's shirt to grab his attention so that they could shake hands.
Qureshi turns around and a few words are exchanged between the two leaders. Then the PTI leader holds back his hands, outright
refusing to shake hands with Abbasi.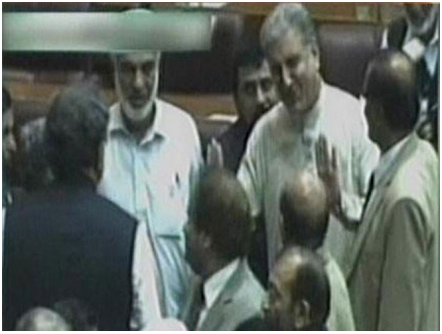 EXPRESS NEWS SCREEN GRAB
'Silent protest'
Meanwhile, Shah Mahmood Qureshi said he did not shake hands with Shahid Khaqan since the latter was representing someone
[PM Nawaz] who had been disqualified by the top court.
"This was the reason I refused to shake hands with Shahid Khaqan Abbasi, otherwise, I have no personal enmity or even a
grudge against him," Qureshi said while talking to Express News.
When asked why his act should not set a bad example of a political norm, Qureshi said he has only held a principled stance at
what was happening in the Assembly's session.
According to him, "PML-N supporters tore apart norms of the parliament by creating a ruckus in the House, raising slogans
and displaying banners of the disqualified premier and that was all against the code of conduct of the Lower House."
All I could do, Qureshi continued, was to register a silent protest against all that was at play, with the Speaker being unable to stop it.
Abbasi, the former petroleum minister, secured 221 votes against Pakistan Peoples' party's Naveed Qamar's 47 and Sheikh Rashid's 33.
Jamaat-e-Islami's Sahibzada Tariqullah managed to secure only four votes.
The election came three days after former premier Nawaz Sharif was disqualified and made ineligible to hold public office by the
Supreme Court for hiding assets in his nomination papers for the 2013 general elections..
Qamar was contesting from the Pakistan People's Party, Awami Muslim League leader Rashid was the Pakistan Tehreek-e-Insaf's
candidate, also backed by the Pakistan Muslim League-Quaid. The Muttahida Qaumi Movement, following a meeting with the PML-N
leadership, had pulled out its candidate, Kishwar Zehra, and announced that it would support Abbasi.
The Jamiat Ulema-e-Islam-Fazl, being an ally of the ruling party, was supporting the PML-N candidate, whereas the Awami National
Party abstained from the election process on account of the opposition's lack of consensus.
Essa Noori, the lone MNA from Balochistan National Party-Mengal, also did not cast his vote.
Abbasi will remain the PM until Punjab Chief Minister Shehbaz Sharif runs for NA-120, Lahore, the seat left vacant after Nawaz's
disqualification, and then take over as the new 'permanent' premier until the 2018 polls.
Curtsey: The Express Tribune Pakistan, August 1, 2017.
Send email to nazeerkahut@punjabics.com with questions, comment or suggestions
Punjabics is a literary, non-profit and non-Political, non-affiliated organization
Punjabics.com @ Copyright 2008 - 2018 Punjabics.Com All Rights Reserved
Website Design & SEO by Webpagetime.com