Who owns Lahore's Bilawal House?
MUBARAK ZEB KHAN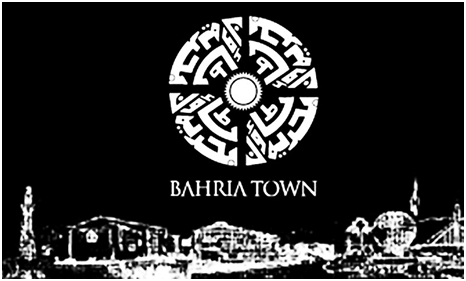 In past months, there were rumours that Bahria Town Chairman Malik Riaz had 'gifted' the property to former president Asif Ali Zardari. — Courtesy BahriaTown website
ISLAMABAD: The ownership of the palatial Bilawal House in Bahria Town, Lahore, has tax officials perplexed as there is no document available on the Federal Board of Revenue's (FBR) record to indicate who actually owns the property in question.
Sources in the FBR's Intelligence and Investigation (I&I) directorate of inland revenue told Dawn that the property in question was purchased by the Zardari Group Pvt Ltd, a firm that has been registered with the Securities and Exchange Commission of Pakistan (SECP).
The company has made three payments to Bahria Town through cheques, amounting to Rs170 million, against a total value of Rs480.5m. According to the Bahria's record, payments of Rs310.5m are still outstanding.
The I&I directorate first stumbled upon this problem while it was investigating the assets of individuals with a high net worth. According to investigators, the Zardari Group's profile has no details about any business activities or investment and the only changes appearing in the profile relate to the names of the company's directors.
Currently, Bilawal Bhutto Zardari and Faryal Talpur are the directors of the company, while Asif Ali Zardari, his daughters Bakhtawar and Aseefa and his mother Bilquis Sultana are shareholders in the company. Registered as a construction firm in 1981, the company's paid-up capital amounts to a mere Rs1m. Despite having a National Tax Number (NTN), the company has not filed tax returns since its inception and only paid a nominal amount of tax in February 2015.
Irregularities
This is why I&I investigators are probing how a company with such a small portfolio could afford to pay for the sprawling Bilawal House in the capital of the Punjab province. They are also stumped by the absence of a sale or transfer deed, which can settle the question of ownership beyond any doubt. However, the absence of such record creates doubts as to the ownership of the property.
The I&I directorate began investigating the property in November 2014. They scrutinised the house ownership, the property's sale and purchase price and the tax declarations of the owners vis-a-vis the sources of investment as well as the maintenance and day-to-day use of the mansion.
---
Absence of sale, transfer records baffles FBR
---
In past months, there were rumours that Bahria Town Chairman Malik Riaz had 'gifted' the property to former president Asif Ali Zardari. However, a report by the I&I's Lahore office, seen by Dawn, clearly states that the "registration of gift deed is not indicated from the revenue record of the City District Government of Lahore (CDGL)". This means that Malik Riaz never declared the house as his personal property and therefore could not have given it as a gift to the former president.
The FBR officials are also concerned about undervaluation of the property. According to their estimates, the property as well as the house built on it should cost well over Rs1 billion. However, the price tag of Rs480.5m does not line up with the market price of other, similar properties in the area.
The property itself used to be known as 'Ali Farm House'. This was the name under which, in 2012, a site plan was submitted to the CDGL for approval. Following approval of the plan, Bahria Town constructed a house on the property, with a covered area of 82,959 square-feet against a total area of 844,379sq-ft.
The FBR officials said that Bahria Town confirmed selling Bilawal House, Lahore, to the Zardari Group on May 6, 2013 and provided payment details for that period. Two cheques, worth Rs60m and Rs20m each, were issued to Bahria Town in February 2013, while another cheque worth Rs90m was issued in the name of Malik Riaz in May of the same year.
This is an anomaly, because in the case of a transaction between two companies or corporate concerns, it is considered improper to issue a cheque in the name of an individual.
When asked to comment on the ownership of the property, Farhatullah Babar, spokesperson for Mr Zardari, told Dawn that, "Bilawal House, Lahore, is owned by Zardari Group, which has Faryal Talpur, Bilawal Bhutto Zardari and some other Zardari family members, but not Asif Zardari, as directors. Mr Zardari relinquished directorship after becoming president of Pakistan."

Future course of action

In the light of information gleaned from the investigation so far, tax officials say that the corporate concern will have to explain the sources of investments in Bilawal House in a balance sheet which will be submitted to the FBR along with the company's audited accounts and tax returns.
This action shall be initiated under Section 114 of the Income Tax Ordinance 2001, which requires every corporate taxpayer to file returns, along with audited accounts and a balance sheet.
The company will have to explain the sources of investments, failing which, the FBR can impose a flat-rate tax of 33 per cent on the declared value of the property.
Sources in the I&I directorate told Dawn the case had been referred to the regional tax office in Karachi who would identify the sources of investment.
Directions have also been given to the Karachi office to enforce the filing of returns, impose penalties for non-filing of returns under Section 182 of the ordinance.
The tax office concerned will serve notices on the company and exhort it to file its complete tax returns and the Regional Taxpayers Office (RTO) in Islamabad will be engaged to verify whether the cheque for Rs90m issued in the name of Bahria Town Chairman Malik Riaz was credited to his account or Bahria Town's. In case of the former, the issue of its taxability may be taken up with the RTO in Islamabad.
Curtsey:DAWN.COM , May 10th, 2015