Census 2017 :State Sponsored Systematic Engineered Census injects Decline in Punjab's and its Punjabi speaking population continues
207.8 million population: Pakistan now fifth-most populous nation on the earth
Census 2017:Report reveals three percent decline in Punjab's population
By Sarfraz Ali
ISLAMABAD – Tentative results of 6th population census of the country presented before the Council of Common Interests (CCI) on Friday
revealed that overall population of Punjab witnessed three percent decrease.

According to sources, Punjab will lose its fare share in National Commission Award while share of smaller provinces like Khyber Pakhtunkhwa
and Balochistan will increase due to rise in population.

The report further revealed that population of federal capital has reached up to 2 million as it was 0.8 million in the last census.

Sources told Online that Pakistan Statistics Bureau presented the report which defines the population of the country as over 277 million,
male population is over 106 million and female population has reached up to 101 million.

Male population has increased from female population while transgender population has counted 10,418. Houses have been counted over
32 million in the population census.

Total population of KP is over 30 million with 4.8 million houses, males are counted more than 15 million while female population of the
province stood at over 12 million. 913 transgender have also been counted in the province.

Punjab again clinched the 1st position with 111 million population with over 117 million houses.

Sindh's population counted as over 47 million while Balochistan again become at the last with over 12 million population.

FATA's population has been counted almost five million.

Sources told that KP population witnessed surge and increased from 13.4 to 14.69 percent while ratio of FATA's population remained
stagnant on 2.4 percent.

Ratio of Punjab's population decreased from 55.62 to 52.94 percent anyhow Punjab's population has increased while ration of Sindh's
population has increased from 23 to 23.4 percent.

Baluchistan's ratio increased from 4.96 to 5.94 percent and Islamabad's population has increased from 0.6 to 0.96 percent.-Online
Source:Daily Pakist Published on August 25, 2017 : https://en.dailypakistan.com.pk/pakistan/census-2017-report-reveals-three-percent-decline-in-punjabs-population/
Pakistan's population has ballooned to 207.8m, provisional census results show
Pakistan's population has surged to 207.77 million, having experienced a 57 per cent increase since the last census in 1998, provisional
census data presented to the Council of Common Interest (CCI) on Friday shows.

The sixth population census in Pakistan, finally carried out by the Pakistan Bureau of Statistics (PBS) earlier this year after a gap of nearly
two decades, reveals an acceleration in the population growth rate of Khyber Pakhtunkhwa, Balochistan and Federally Administered Tribal
Areas (Fata), even as growth in Punjab and Sindh has slowed compared to previous results.

Pakistan houses 106.45m males, 101.31m females and 10,418 transgenders, the provisional data reveals.

The results show that 30.5m people reside in KP, 5m in Fata, 47.9m in Sindh, 12.3m in Balochistan, 2m in Islamabad, while Punjab — the
largest province in terms of population — houses 110 million people.

An increase in the urban-rural ratio has been observed in all administrative units except Islamabad, which nonetheless remains the second
most urbanised unit of the country.

Over 52pc of Sindh's residents live in urban areas, which has surpassed the capital territory as the most urbanised territory of Pakistan.
Close to 36.4pc of Pakistanis live in urban areas, the provisional results reveal.

Balochistan, the least urbanised of Pakistan's provinces, has experienced the fastest average annual growth rate since 1998 of 3.37pc.
Punjab's average annual growth rate remained the slowest at 2.13pc, slightly below the national average of 2.4pc.

The provisional results exclude data from Gilgit Baltistan and Azad Jammu and Kashmir, which is likely to be included in the final report.

The census is likely to have important implications for the upcoming general elections, as constituencies are expected to have to be redrawn
according to the newly-compiled results.
Source: DAWN.COM. August 25, 2017
Pakistan now fifth-most populous nation
ZIA KHAN
Deutsche Presse Agentur
August 26, 2017
Pakistan has surpassed Brazil to become the fifth-most populous country on earth, as the southern Asian nation's population surges beyond
220 million people, the latest figures show.

In March, the South Asian nation conducted its first population census in two decades, which was possible thanks to improved security after
years of violence linked to al-Qaeda and Taliban militants.

The officials counted every individual and their housing unit in a countrywide door-to-door exercise that lasted for more than two months,
said the Pakistan Bureau of Statistic, which conducted the census.

The government released the outcome on Friday. The figure came in much higher than the earlier estimate of around 200 million.

The population in the country's four provinces and the tribal regions near the Afghan border stood at 207.77 million, according to the bureau.

Another 15 million people live in the disputed regions of Kashmir and Gilgit-Baltistan in the north, near the country's border with China, a PBS
official said. But the population of these two regions are not included along with that of Pakistan's because of the disputes, although people
from these areas are allowed to hold Pakistani passports.

Pakistan was previously the sixth-most populous country in the world, with an estimated population of around 200 million before the census,
but it had now surpassed Brazil, which has a population of about 210 million.

Pakistan's population has been growing at an average rate of 2.4 per cent per year in the past two decades, despite efforts by the government
to control the rapid increase in population, the data shows.

"This is a surprising factor. The rate is much higher than estimates," said Shakeel Ahmed Ramay, a researcher with Islamabad-based
Sustainable Development Policy Institute. For a country like Pakistan with limited resources, such a huge population could become a burden if
innovative policies are not made to turn the youth bulge into an asset, Ramay added.

"You got to have some policy framework to promote entrepreneurship to engage a sea of people ... Otherwise, more individuals means more
consumption of resources," he explained.
Source: The Austrailian http://www.newsjs.com/url.php?p=http://www.theaustralian.com.au/news/latest-news/pakistan-now-fifthmost-populous-nation/news-story/26e00ef964ea
f5ae7df432d7ad86675e
8 takeaways from the population census 2017 results
By: Samaa Web Desk
By Shahjahan Khurram
ISLAMABAD: The provisional results for the 6th Population and Housing Census 2017 of Pakistan are out and here are some
takeaways from the facts and figures.

1. Pakistan's total population has grown by 2.40% since 1998

Ever since the last census was conducted (1998), Pakistan's population has increased from 132,362,279 to 207,774,520, recording an
increase of 2.4 percent.

2. Islamabad Capital Territory has recorded the highest population growth rate since 1998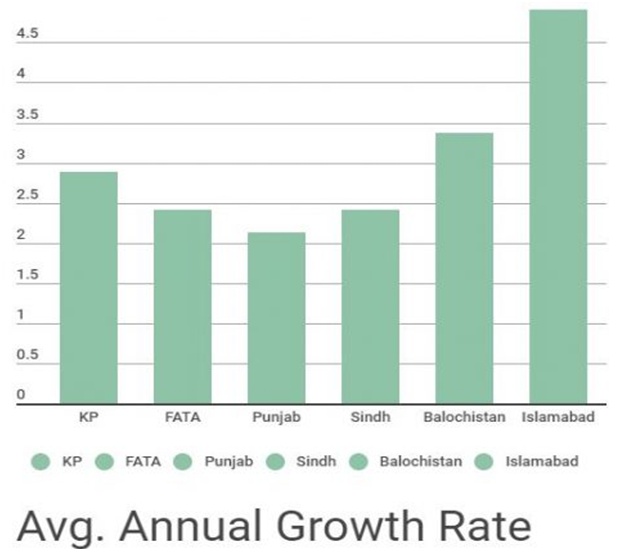 Other provinces or areas of the country have registered growth rates of 2 percent. However, the Islamabad Capital Territory has
registered a growth rate of 4.91--the highest among all. It's population has enlarged to 2,006,572 from 805,235 in 1998.

3. A decline in population growth rate has been observed on the national scale

On a national scale, the population growth rate has seen a decline. Punjab and Sindh have also seen a decline in the population
growth rate while Khyber Pakhtunkhwa and Balochistan have registered an increase in the population growth rate.

4. Men are more in number than women according to the population census

Men have outnumbered women in the survey. The pie chart below makes it more clearer as men are 51% of the total population,
women are 48.76% while transgenders form 0.24%.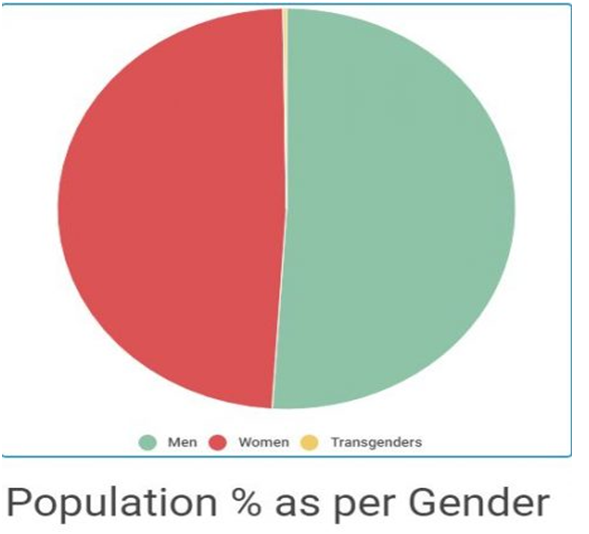 The number of men in our population stand at 106.449 million while women stand at 101.314 million. 10,418 have been identified as
transgenders in the population.

5. Here's how much of the population is living in urban areas of the country--36.38%
According to the Pakistan Bureau of Statistics, the trend of urbanization in Pakistan has seen an increase. In 1998, it was clocked in at
32.52% and has risen to 36.38% in 2017.

6. Urbanization trend has seen the only decline--and a sharp one--in Islamabad Capital Territory

One look at the table and you can clearly witness that the urbanization trend has seen a sharp decline in Islamabad Capital Territory. Back
in 1998, 65.72% of the population in Islamabad was living in urban areas and this dropped to 50.58%.

7. In Sindh, more than half the population lives in urban areas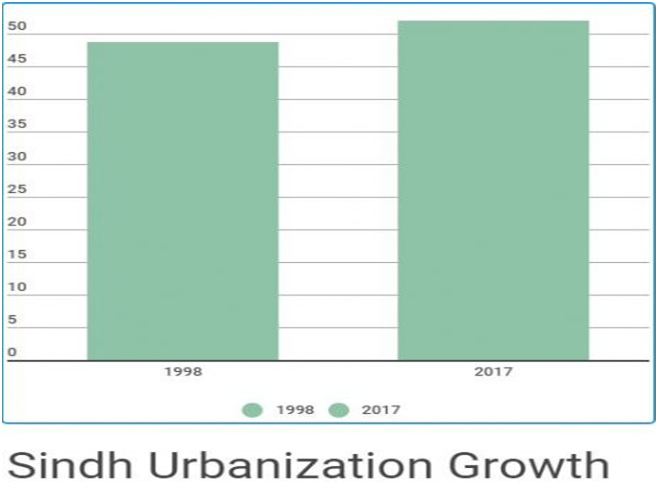 More than half of Sindh's population resides in urban areas of the province. It has seen an increase in percentage as in 1998 48.75% of
the population ofthe province resided in urban areas which swelled to 52.02%.

8. Sindh is the most urbanized province of all as per the results of the census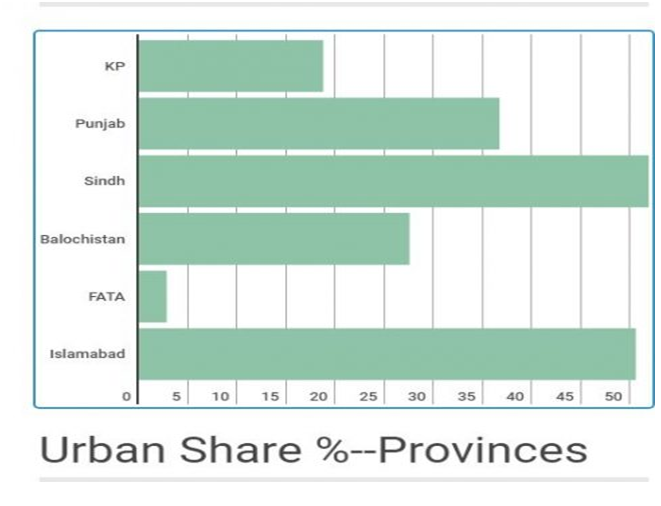 Sindh is the most urbanized province as more than half (52.02%) of its population resides in urban areas. Islamabad Capital Territory follows
in at number 2, Punjab at 3, Khyber Pakhtunkhwa at 4, Balochistan at 5 and FATA at 6.
Source:SAMAA TV. August 25, 2017: https://www.samaa.tv/pakistan/2017/08/8-takeaways-from-the-population-census-2017-results/
New census puts number of transgenders in Pakistan at 10,418
By: Samaa Web Desk
ISLAMABAD: As per the 6th Population and Housing Census of Pakistan 2017, there are 10,418 transgenders in the country.

This puts the percentage of transgenders in relation to the total population of the country, which stands at 207,774,520, at 0.24%.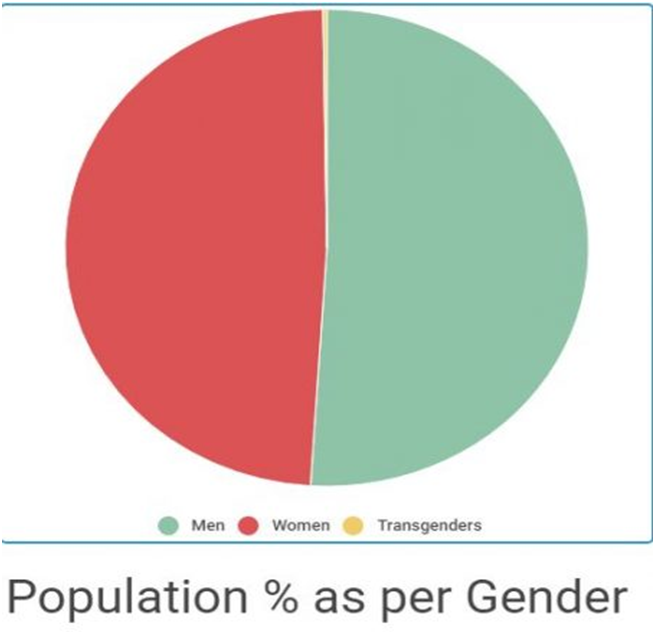 One look at the results states that there are more transgenders residing in the country's urban areas as opposed to its rural areas.
Surprisingly, as per the numbers themselves, only 2,767 transgenders reside in the country's rural areas. Meanwhile, on the other
hand, as many as 7,651 transgenders reside in Pakistan's urban areas.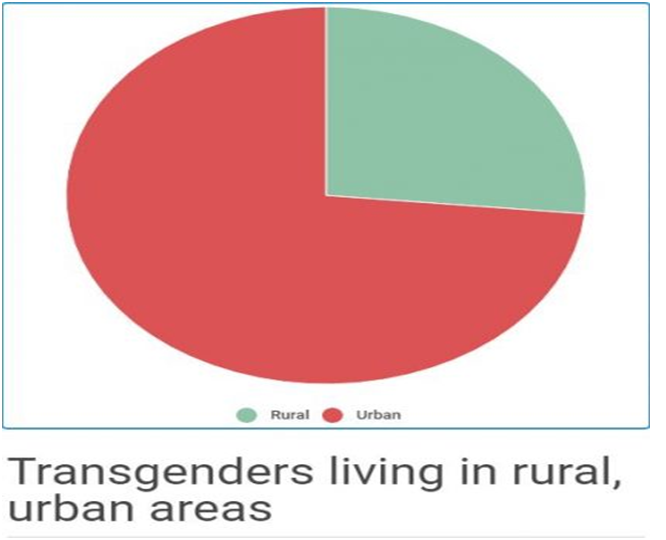 If one were to put it in percentages, roughly 73% of transgenders in Pakistan are found in urban areas while 23% were found to be
in rural areas.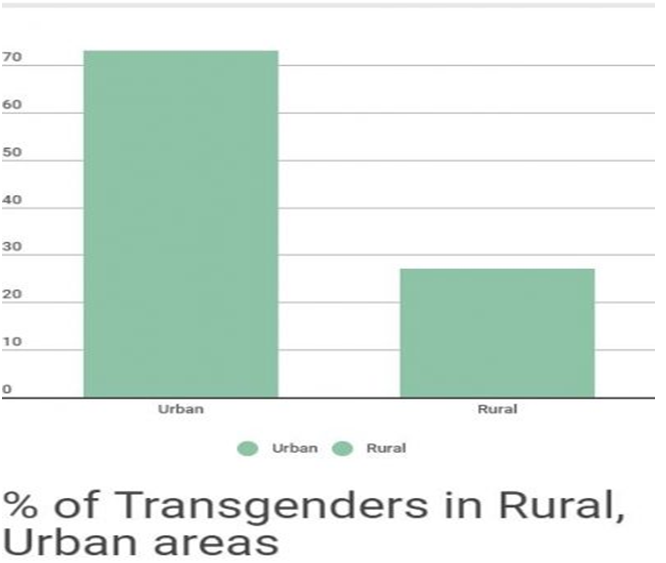 Interestingly, as per the results of the survey, there are more transgenders in Islamabad Capital Territory than in the whole of Balochistan.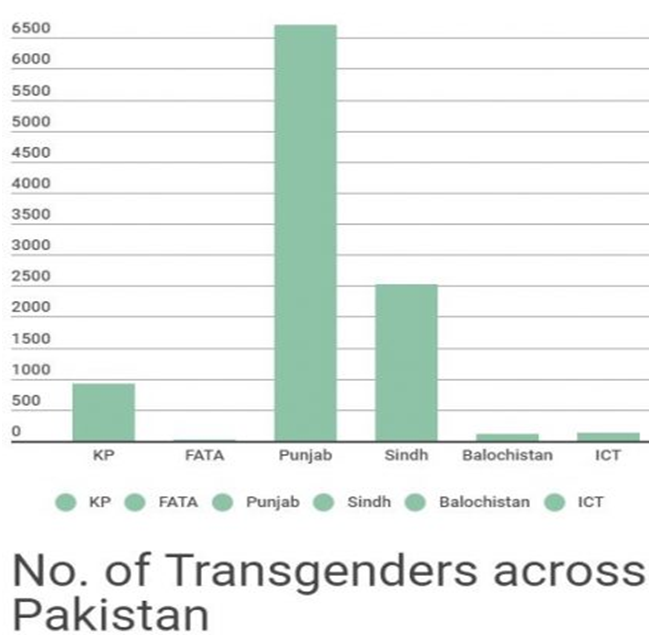 Source:SAMAA TV: August 25, 2017: https://www.samaa.tv/pakistan/2017/08/new-census-puts-number-transgenders-pakistan-10418/

Source: Daily Dunya 26 August 2017

Source: Daily Dunya 26 August 2017
Send email to nazeerkahut@punjabics.com with questions, comment or suggestions
Punjabics is a literary, non-profit and non-Political, non-affiliated organization
Punjabics.com @ Copyright 2008 - 2017 Punjabics.Com All Rights Reserved
Website Design & SEO by Webpagetime.com