View: About Punjab and Punjabis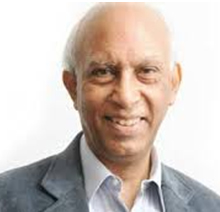 ISHTIAQ AHMED
The humanist tradition of Punjab
Ishtiaq Ahmed
The sages, sufis and gurus of Punjab tried in different ways to heal the wounded humanity of their times. It is a legacy we can all be proud of
In today's column, I shall delineate the humanist tradition of Punjab as bequeathed to us by our sages, sufis and gurus. I define humanism simply as a worldview that recognises the equal worth of all human beings irrespective of the incidents of race, religion, sect, language and other such attributes. Such a standpoint is premised on the assumption that empathy, compassion and solidarity among human beings are a superior basis for human relations both morally and practically.
 The simple proof of such an assertion is an ancient idea: I should treat others the way I want them to treat me. Yet, the history of humankind is replete with wars of race, religion and sect deriving primarily from tribalism. State-nationalism and religious dogma are both manifestations of tribalism. Humanism is therefore the counterpoint movement against the powers-that-be.
With regard to Punjab, one of the earliest sages to represent humanism was Gorakhnath. The exact year and place of his birth are not firmly established, but it is widely recognised by scholars that his influence was pervasive in what came to be known as Punjab, whatever his precise place of birth. The Gorakhnathi yogis or wandering sages retained features of the Shaivite Hindu cult while accepting Buddhist and Islamic influences. The Gorakhnathis were able to form a bridge between Muslims and Hindus because of their opposition to caste distinctions and ritual purity. The symbiosis between Hinduism and Islam in the Gorakhnathi movement comes out strongly in the great Punjabi version of Romeo-Juliet, the epic Heer, as narrated by both Damodar (a Hindu) and Waris Shah (a Muslim), when Heer's lover Ranjha joins the Gorakhnathi yogis to express rejection of a world full of intrigues, jealousies and oppressive customs and beliefs.
Another Hindu reform process that gained a foothold in the Punjab was the order of the sants, or itinerant sages often of humble status. The sants were associated with the Bhakti movement, which originated in South India among Hindus who were opposed to caste oppression. The Bhaktis made great headway into northern India and Punjab. Later, the Muslims also joined it. Among them the name of Bhagat Kabir is the most well-known. Kabir was not from Punjab but his poetry is replete with the suffering of the ordinary people. His ideas made a great impact on the non-conformist traditions prevalent in Punjab at that time. Bhagti philosophy was premised on the assumption that there was one God and His creation was inseparable from Him. The Bhaktis professed a life vowed to poverty and purity of conduct.
The sufi brotherhoods that arrived in South Asia from either the Middle East or Central Asia had already incorporated the pantheistic traditions of South Asia, and in some cases the result was theist fusions or Unitarian views of God. Individual sufis sometimes evolved non-conformist positions that assumed that ultimately there is one Great Spirit or God holding together the cosmic and earthly systems.
Such a train of thinking reached its apogee under Bulleh Shah (1680-1758). Bulleh Shah's guide and master, Shah Inayat, belonged to the Qadriyya Shattari school of Sufism, which readily borrowed Hindu philosophical ideas of reaching individual salvation and incorporated them into sufi beliefs. Bulleh Shah, however, surpassed his teacher and guide in terms of openly questioning religious dogmas. Just to quote a couplet:
"Gal samajh layee te raolaa keeh,
Eyh Raam, Raheem te Maula keeh."
(Why this commotion if you claim you understand?
Why this fuss about calling Him Ram, Raheem or Maula?)
(Ram is a Hindu god; Raheem and Maula are designations for Allah).
The guru tradition based on devotion to an ideal teacher found its most innovative and enlightened expression in the teachings of Guru Nanak. He famously expressed the idea of a wounded humanity when he said, "Nanak dukkhia sabb sansaar" (Nanak, humanity everywhere is in pain). Born as Nanak Chand (1469-1539), in a Khatri Hindu family in Talwandi (now Nankana Sahib, in the Pakistani Punjab), Guru Nanak initiated a reform movement to alleviate the pain he found afflicting humanity everywhere. He rejected untouchability and condemned the corruption rampant in the Muslim and Hindu religious and political establishments. Founding a system of free community kitchens, he was able to persuade his followers, who came largely though not exclusively from Hindu ranks, to eat together.
 The brotherhood he founded was based on absolute respect for the personal faith of all human beings. Thus for example, the musician Bhai Mardana was a Muslim who accompanied him wherever he went all his life. At no stage was Mardana's Islamic faith a problem for Guru Nanak to accept him among his closest companions. Guru Nanak thus established a principle and practice for moral persuasion which, in my opinion, is far superior to the use of force that has typified the spread of religions otherwise in the world.
On November 13, 2011, a well-known scholar of Islam, Professor Akbar S Ahmed, spoke on Guru Nanak's 543rd birthday at a Sikh gathering in Rockville, Maryland, US. He remarked that through Guru Nanak's life we learn "how he promoted the dialogue between the two great religions of India; Hinduism and Islam, which added to the beauty and birth of Sikhism". That I believe was a very apt compliment by a devout and enlightened Muslim scholar.
One can add that Guru Nanak was able to promote a dialogue between Hinduism and Islam, because in his scheme of things it was the dignity and equal worth of all human beings that was important — not religious dogmas. Therefore, he chided the priests of both religions. In that sense, he was a challenger of the status quo that he saw served the interests of brute forces in society and those armed with the might of the state and the authority of scriptures.
In the light of the above discussion one can say that the sages, sufis and gurus of Punjab tried in different ways to heal the wounded humanity of their times. It is a legacy we can all be proud of. In our own times, the old issues and problems remain very much intact. Therefore, the struggle must go on. Universal human rights as inalienable entitlements of individuals are a sublimation of humanism that the sages, sufis and gurus set forth in another historical context. That point needs to be grasped.
Curtsey:Daily Times  December 18, 2011
The Lahore-Bombay film linkage
Ishtiaq Ahmed
Besides talented Urdu-speaking beautiful Punjabi men and women, who became the icons of mass audiences, a variety of Punjabi professionals were absorbed readily by the Bombay film industry
In Travels of Bollywood Cinema: From Bombay to LA (edited by Anjali Gera Roy and Chua Beng Huat, New Delhi: Oxford University Press, 2012), the argument I have advanced in my article, The Lahore Film Industry, is that although Bombay, Calcutta and Madras emerged as filmmaking cities earlier than Lahore, the latter enjoyed an advantage and seemed poised to become the second most important filmmaking city. The reason was that while Bombay was the undisputed capital of Hindi-Urdu or rather Hindustani films, it was located far away from the Hindi-Urdu language heartland of northern India. Calcutta was essentially the cultural capital of the Bengali renaissance while Madras catered for the Tamil speaking audiences of southern India.
On the other hand, Punjabis were conversant in Hindustani, the actual lingua franca of northern India with linkages even in southern India such as Hyderabad Deccan (Tariq Rahman, From Hindi to Urdu, Karachi: Oxford University Press, 2011). Consequently, besides talented Urdu-speaking beautiful Punjabi men and women, who became the icons of mass audiences, a variety of Punjabi professionals were absorbed readily by the Bombay film industry. In the 1940s some very successful Urdu-language films were produced from Lahore. Among those were Khandaan, Khazanchi and Daasi. Such developments further enhanced the reputation of Lahore as a competitive film-making city. Khandaan was a Noorjahan-Pran starrer. The future bad man of Bombay (otherwise a thorough gentleman) Pran started his career in Lahore.
The growing Punjabi colony in Bombay consisted of K L Saigal, Prithviraj Kapoor and his sons, Shyam, Dilip Kumar (Hindko-speaking), Surinder, Karan Dewan, Dev Anand, Balraj Sahni and many others. Among female artistes from Punjab were Khurshid, Mumtaz Shanti, Veena (Tajour Sultana), Begum Para, Noorjahan, Meena Shori, Suraiya and Manorama (a Christian from Lahore). Kamini Kaushal had acted in one film in Bombay but not yet shifted to that city. Shyama (Khurshid Akhtar) of Baghbanpura outside Lahore was to make a name for herself in the 1950s but it is not clear when she arrived in Bombay.
AR Kardar moved to Bombay in the early 1940s where he established the Kardar Studios. Kardar's assistant, fellow Bhaati Gate resident M Sadiq, actor Suresh (Nazim Ahmad) and many minor actors such as Amar (Dilip Kumar's father in Mela), a Muslim young man also from the Walled City of Lahore, set up hearth and home in Bombay. Dev Anand's elder brother Chetan Anand was also in Bombay.
Legendary singers Mohammad Rafi and Shamshad too shifted to Bombay in the early 1940s; music directors Jhandey Khan, Master Ghulam Haider, Pandit Amarnath and his brothers, the famous duo Hunslal-Bhagat Ram, Hans Raj Behl, Mohinder Singh, Feroz Nizami, Khurshid Anwar, Khayyam and Vinod (Eric Roberts) were part of the growing Punjabi music community in Bombay.
Ghulam Haider transformed film music by introducing Punjabi beats and tempo. He was undoubtedly one of the greatest innovators in film music. Vinod composed the famous hit song Lara Lappa Lara Lappa lyee rakhda/ Additappa, additappa payee rakhda. Another Punjabi stalwart among music directors in Bombay who began his career in Lahore was Shyam Sunder, whose immortal songs in films such as Gaon ki Gori (1945), Lahore (1948) and Bazaar (1949) have earned him a lasting place in the annals of Hindi film music. Both Vinod and Shyam Sunder died young.
Directors Kidar Sharma and OP Dutta, script and story writers Saadat Hasan Manto and Krishan Chander; lyricists Qamar Jalalabadi (Om Prakash), DN Madokh and Tanveer Naqvi started in Lahore and then went to Bombay. Songwriter and music director Prem Dhawan studied in the FC College and then went to Bombay. Many artistes worked in both places.
The rioting of 1947 set in motion irreversible, irrevocable migration. B R. Chopra and I S Johar were planning films in a big way for Lahore but had to run for their lives. Ramanand Sagar left in July, so did Gulshan Rai. Character actor Om Prakash (of Fateh Din fame, an all-time favourite skit relayed for years by Radio Lahore), comedian-bad man Jeevan and many others also left Lahore for Bombay. O P Nayyar recorded his immortal song Preetam Aan Milo/ Dukhia Jiya Bullai, Aan Milo at the His Master's Voice studio in Lahore. He left Lahore only in 1948 when it became clear that people with the wrong religion were not going to return to their homes on either side of the Punjab. Writer Rajinder Singh Bedi escaped, sitting on top of a railway carriage carrying loads of Hindus and Sikhs out of Lahore. Song-writer Naqsh Lyallpuri began his literary career in Lahore as a journalist but had to leave in 1947. Punjabi singers, the sisters Surinder Kaur and Prakash Kaur, and Pushpa Hans also left Lahore.
Migration in the other direction also took place. Nazir and his wife Suranlata, Noorjahan and her husband Shaukat Husain Rizvi, character actor Alauddin and many others headed for Lahore. Manto came in January 1948, music directors Ghulam Haider and Khurshid Anwar followed some years later and director M. Sadiq probably in 1969 or 1970. Meena Shori, Khurshid and Mumtaz Shanti also immigrated to Lahore. Some Pakistani actors in Lahore continued to use Hindu filmic names. Santosh Kumar (Musa Raza) and Sudhir (Shah Zaman), the two most famous heroes of the 1950s and 60s represented such practice. On both sides, initially considerable goodwill existed between the two film communities.
Some families were divided. Thus for example, while Nazir shifted to Lahore, his nephew K. Asif stayed on in Bombay. Kardar stayed on but his brother Nusrat Kardar and son Rauf Kardar returned to Lahore. While Suraiya, her mother and grandmother settled in Bombay, many of her other relatives shifted to Lahore. Rafi stayed on to reign supreme in Bombay while his parents and siblings were in Lahore.
There were some cross-religion marriages that created peculiar challenges. Raj Kapoor's maama (maternal uncle) Mr Mehra married a Muslim, converted to Islam and stayed in Lahore. A unique case of reverse migration took place as well: poet Sahir Ludhianvi (Abdul Hai) left Lahore for India. I will be taking up some of these stories in the forthcoming articles. The Lahore-Bombay connection was not snapped entirely notwithstanding the politics of confrontation that soon afterwards ensued between Pakistan and India. Rather it resurrected from time to time.
Curtsey:Daily Times April 01, 2012
Kamini Kaushal: Lahore is home
Ishtiaq Ahmed
In spite of her 85 years, Kamini Kaushal was exceptionally eloquent as she shared her phenomenal down-the-memory-lane fund of stories about Lahore
As I continue probing the Lahore-Bombay film industry linkage, the pre-partition Lahore legend grows larger and more fascinating. "It was the city of cycles; everywhere you could see people on cycles, we girls went around on cycles", recalled the famous Lahore-born Indian film industry actress, Kamini Kaushal (born Uma Kashyap on January 16, 1927) when I spoke to her on the phone from Stockholm on Wednesday, July 4, 2012. I spoke to another Lahorite, Shyama as well. This week, we look at Kamini Kaushal's roots in Lahore. I must acknowledge with gratitude the kind help of Ajay Deshpande who arranged the interviews for me.
The interview with Kamini Kaushal alternated between Lahore Punjabi and that very familiar English accent that many generations acquired who went to one of the English-medium schools and colleges in pre-partition Lahore and well into the early decades afterwards and perhaps, still do.
Kamini Kaushal made her debut Neecha Nagar (1946) directed by the old Ravian and elder brother of Dev Anand, Chetan Anand. It was the very first Indian film based on social realism to gain international recognition. It shared the best film award, the Grand Prix du Festival International du Film, at the first Cannes Film Festival in 1946. Thereafter followed memorable hits like Ziddi (1948) with Dev Anand; Aag with Raj Kapoor and four with the thespian Dilip Kumar: Shaheed (1948), Nadiya Ke Paar (1949), Shabnam (1949) and Arzoo (1950). She was awarded the 1956 Filmfare award for best actress in Biraj Babu. In the 1960s, Kamini Kaushal began to play character roles and that stint continued till 2003. She has continued to appear in television serials up until now. She also became famous as an author of children's books.
In spite of her 85 years, Kamini Kaushal was exceptionally eloquent as she shared her phenomenal down-the-memory-lane fund of stories about Lahore. Her love for Lahore came out forcefully, yet most gentling, when she said "Lahore is home, will always be. It always remains with me as a constant companion wherever I am. Often times, I wander away in my thoughts to Lahore because so many of the finest memories are associated with that petite city. My father was a professor of botany at the Government College, Lahore. We lived at Chauburji. I studied at the Lady Mc Clagan Girls' High School, which was not far from where we lived and later at the Kinnaird College from where I did my BA honours in English Literature", she told me.
Kamini Kaushal has visited Lahore thrice after India was divided in mid-August 1947. About her longing for Lahore, she said, "Since Lahore was always in my thoughts, my mother and brother told me to visit Lahore, and in 1962, I got the first chance to return to my roots. I went to our house. The new residents were our old neighbours who used to live across the road, and whom we knew very well. They met me with great kindness and emotions. They had known my father and respected him, as he was a famous academician of Lahore. In those days, people had great respect for educators and doctors. Society was so much more humane. We never thought in terms of Hindu or Muslim. I was amazed that the sculptors, pictures and many furniture items that we had left behind were exactly in the same place after all those years. I had a very close friend, Jamila, who lived close to our home in Chauburji. She had moved to Karachi. Jamila was contacted and she immediately came to Lahore and we met again. It was a very moving reunion."
About her second and third visits — Kamini Kaushal could not ascertain the exact years — but on both occasions, it had to do with celebrations at Government College, Lahore and her alma mater, Kinnaird College. She told me that Mian Nawaz Sharif, a Ravian, was in power when she visited Government College. She said, "We went to my father's office. All his things he had left behind were still there including the inkpot. After a while, they left me alone so that I could feel for myself the old atmosphere. It was amazing really. It almost felt he was somewhere in the room and would come back any time. As a child, I used to visit him and then played around in the corridors, and also went swimming. It was truly spiritual. I felt he would walk in any time.
During the Kinnaird College celebrations, many former students from India also came. It was a very emotional reunion as many of us had lost contact. Before partition, there were a few Muslim girls at the Kinnaird College. However, some of them who used to study with us were also there. It was truly a very important event in my life.
My daughter went to Lahore in 2004 to attend the famous cricket match. She was also keen to see our house since she was born there. Alas, by that time, it had been demolished and instead, a shopping mall had popped up. Our house is no more but home, Lahore, is still there and will always be."
I called Kamini Kaushal twice later to ascertain the years of her second and third visit to Lahore, but she could not remember exactly. She believed the second trip was to Government College and the third to Kinnaird College. My own hunch is that it was the other way round. She invited me to visit her next time I came to India.
Curtsey:Daily Times July 08, 2012
The establishment of the Lahore film industry
Ishtiaq Ahmed
An American actress, Iris Crawford, also acted in the film. It is indicative of cosmopolitanism being an attractive feature of the Lahore that developed into a beautiful city under enlightened British administrators
When was the first film theatre built in Lahore? A reliable answer eludes us, but we can say with certainty that by the early 1920s there were nine cinemas in Lahore. It was the era of silent films. Films made in Hollywood, London, Bombay and Calcutta attracted eager crowds as Punjabis have proverbially been among the first to respond when it comes to entertainment. A very interesting feature of the silent films era was live background music accompanying the film. A group of musicians was in the cinema hall who played the piano, tabla and other instruments to provide dramatic effects to the story being told. So, it was a semi-live performance to which the audiences related in a more animated manner than when the talkies arrived and no intermediary between the film being shown on the screen and the people watching it existed.
The first silent film made in Lahore was The Daughters of Today, released in 1924. A former officer of the North-Western Railway, G. K. Mehta, produced it. He had imported a camera from London. The future legendary Bombay filmmaker, Mian Abdur Rashid Kardar, famously known as A R Kardar, worked with Mehta as assistant director and also as the lead actor. According to veteran writer A Hameed, The Daughters of Today was produced largely in the open air as there was no studio in Lahore at that time. Kardar and his fellow artist and calligraphist, M Ismail, later a noted character actor in post-partition Pakistani films, sold their properties and in 1928 established a studio on Ravi Road, near Bhaati Gate where they lived. The lighting facilities in the studios were not very good and shooting was possible only in the daylight. The choice of Ravi Road was partly dictated by the fact that at that time thick forest existed along the banks of the River Ravi while the mausoleums of Mughal Emperor Jahangir and his wife Nur Jahan were just across the bridge. These provided excellent locations for shooting action packed melodramas.
The first film produced at the Ravi Road Studios was Husn ka Daku or Mysterious Eagle. This time, Kardar was the director himself as well as the leading male actor oppositie Gulzar Begum. Ismail played a supporting role. An American actress, Iris Crawford, also acted in the film. It is indicative of cosmopolitanism being an attractive feature of the Lahore that developed into a beautiful city under enlightened British administrators. The film did quite well, but Kardar decided to not act in films and instead concentrate on direction. Kardar also produced Sarfarosh or Braveheart with Gul Hameed playing the lead role. Hameed was reportedly one of the handsomest men to grace the silver screen. Sarfarosh was noticed by the film pundits in Bombay and Calcutta and Lahore's reputation as an up and coming film-making centre began to receive greater attention.
In 1932, Kardar produced the first talkie from Lahore, Heer Ranjha. That must have been quite an achievement because the first Bombay talkie, Alam Ara, was released only a year earlier. Punjab's contribution to romance — the passion it arouses and the pain it causes — has a very long pedigree. In that pedigree, the legend of Heer in particular has always been the most fascinating. It is the Punjabi variant of Romeo and Juliet.
Down the ages, Damodar Das Arora, Mukbaz and Ahmed Gujjar have told the story but the most famous rendition is by the sufi-scholar Waris Shah (1722-1798). Ranjha romances with Heer initially in the typical Krishna model: A god playing the flute, herding cattle and attracting young girls. Later, Ranjha joins the Order of Gorakhnathi yogis to express his protest and rejection of an unkind world as Heer is married off to Saida Khera.
No wonder the legend of Heer continues to fascinate Hindus, Muslims and Sikhs alike as it is a blend of several layers of the subcontinent's religious mythology and folklore. It continues to be told on the silver screen over and over again in Bombay, though in Lahore the last attempt in 1970 became a great musical of Khawaja Khurshid Anwar. In any event, by launching Heer Ranjha as the first talking movie from Lahore in 1932, Kardar made a landmark contribution to the history of the Lahore film industry. I hope film historians will take note of it.
Now, the intriguing point to consider is that Waris Shah called his epic only Heer. According to my very learned senior friend Mr Bhisham Kumar Bakshi, there was a feminist rationale behind it. Waris Shah wanted to expose male chauvinism that characterised the powerful Jatt caste of Jhang in western Punjab to which Heer belonged. Ownership of women was and still is a very strong indicator of the hegemony of male chauvinism, and in the agricultural order such possession and control of females is an integral part of the possession of land and other factors. That we are still stuck in it or rather have sunk deeper into it through honour killings and acid throwing is something to consider. Sharmeen Obaid-Chinoy has used cinematography to highlight that and has won a most coveted Oscar in 2012. But, of that later.
Two other individuals played a pioneering role in the development of the nascent film industry in Lahore. Roop Lal Shori, a resident of Brandreth Road, Lahore, produced several films that found eager audiences outside Punjab. In particular, Qismat ke Her Pher, aka Life After Death, firmly established the new industry's reputation as being in line with other film industries of the time. Later, a Gujrati, DM Pancholi, set up a studio in Lahore and with it the Lahore industry had firmly established its credentials.
In the beginning, films produced in Lahore were mainly in the Punjabi language, which till 1947 were shown in the whole of undivided Punjab as well as in Delhi, Calcutta, Bombay and Kanpur where Punjabis had been settling in significant numbers since the early 20th century.
After the partition of Punjab in 1947, no comparable Punjabi-language film industry came up in the Indian Punjab. Some Punjabi films continued to be made in Bombay, but as a whole the partition of Punjab was a major blow to regional-language cinema in India.
Curtsey:Daily Times  March 25, 2012
Saadat Hassan Manto and the partition of India
Ishtiaq Ahmed
Manto was more than just a living entity of flesh and blood. His was a restless spirit. He would perish without the freedom of expression — a freedom he was in the habit of exercising without recourse to circumlocution, hitting the nail hard on its head
This year marks the centenary of one of the most remarkable Urdu short-story writers of the Indian subcontinent: Saadat Hassan Manto (May 11, 1912-January 18, 1955). His contemporary, Krishan Chander (1914-1977), himself a literary icon who some critics have described as the "the imam of the Urdu short-story" graciously wrote in his obituary on Manto that indeed he was the greatest short-story writer of his generation.
Manto had wanted inscribed on his gravestone that he wondered who the greater story-teller was: he or God. His sister was prescient enough to sense that in Pakistan it would sooner or later invite vandalism and much worse. So it was supplanted by a more modest claim: that Manto was aware of the fact that his was not the last word in this world.
Like many other youngsters initially I read his so-called sex stories primarily in search of salacious excitement, but sensed immediately that far from providing entertainment he was exposing in a shocking manner the misogynist culture and hypocrisy that pervaded South Asia. Some of his stories set in the background of the partition on sexual violence against women are masterpieces.
Some biographical data is in order — Manto was born at Samrala in eastern Punjab in 1912 in a Muslim family of Kashmiri-Brahmin extraction. He grew up in Amritsar. He started his literary journey by translating Russian and French literature. According to some experts, the influence of Russian writers such as Chekov and the Frenchman Maupassant were the profoundest on his writings. He worked as a script, dialogue and story writer in Bombay, then joined All-India Radio, Delhi, but returned to Bombay some years before partition. He was well received and earned a good living.
Manto penned sketches of Bombay film personalities in his usual irreverent and caustic style. The kindest words were reserved for legendary actor Ashok Kumar whom he described as a kind and caring friend and a fellow Punjabi, and Shyam (died 1951), one of the handsomest actors in Bombay, who became his closest chum. The two were inseparable, but then the dagger and torch of mob fury unleashed during the partition riots in Bombay scared the life out of him. One day Ashok Kumar drove him to his home but they were caught up in the midst of a Muslim wedding procession. Manto was terrified. The people recognised Ashok Kumar but let them pass. At Bombay Talkies where Manto worked, the staff had changed and those Hindus who took over were hostile to his and other Muslims' presence. His wife and daughter had already moved to Lahore. He left for Lahore in January 1948.
It must be soon after he arrived in Pakistan that Manto composed an open letter to Indian Prime Minister Pandit Jawaharlal Nehru, reminding him that he too was a Kashmiri pandit, highborn and thus his equal. Therefore, since he, a Muslim, had left India, Nehru must vacate Muslim-majority Kashmir, asserted Manto. That was perhaps the only time he bluntly subscribed to the underlying logic of the Two-Nation Theory.
Returning to Lahore, being among relatives and becoming a part of the Muslim nation understandably heightened his sense of physical security. His family were regular Sunnis, who had — along with thousands of other Muslims — shifted from nearby Amritsar to Lahore, spoke Punjabi — all the ethnic factors were positive.
However, Manto was more than just a living entity of flesh and blood. His was a restless spirit. He would perish without the freedom of expression — a freedom he was in the habit of exercising without recourse to circumlocution, hitting the nail hard on its head.
Such an attitude was not going to be treated kindly in Pakistan. Neither he nor the orthodox Communists had anticipated that far from becoming a welfare state based on Islamic social justice or a bourgeois democracy, the deep and virulent fundamentalist dimension in the Pakistani state project would cast a long shadow on the intellectual landscape. Manto came under that cloud rather quickly. He was put on trial for preaching obscenity in his short stories. The case went through different levels. Finally the Lahore High Court confirmed his guilt and fined him, but did not send him to prison.
Such experience combined with difficulties in earning a decent living from his writing and a personal tragedy — his only son died in infancy leaving him traumatised. As the head of an impoverished family that included his wife and three small daughters, he found himself hopelessly in dire straits. Relatives and friends helped, but he could not cope with the cumulative pressures of poverty and sorrows. He began to drink more heavily, was sent to the mental asylum and on May 11, 1955 — when only 42 — he died a broken man.
Manto's indictment of the senseless partition violence is proverbial. One can easily put together a long list of select short stories. His 'Toba Tek Singh' has been recognised as the most powerful satire of those events. The story is set some years after partition. The governments of India and Pakistan decide to exchange the Muslim, Sikh and Hindu mentally-challenged people who were still in the various mental asylums. Bishan Singh is an inmate of the Lahore mental hospital and part of the exchange programme. When he is told that his hometown, Toba Tek Singh, will remain in Pakistan, he refuses to go. The staff promise to send Toba Tek Singh to wherever he goes but fail to deceive him. The story ends with Bishan Singh lying down between the barbed wire that separates the two countries created through a bloody severance of a territory on which had evolved and flourished a composite culture hundreds of years old. He thus occupies a space with no name.
I will end by narrating one of my other favourites. In his, 'Siyah Hashiye' (Black Borders), Manto depicts an excited pro-Pakistan mob that attacks the statue on the Lahore Mall Road of the great Hindu philanthropist of Punjab, Sir Ganga Ram. One of them blackens its face with tar. Another collects old shoes, strung into a garland, and is about to put it around the statue's neck, when the police shows up and begins firing. The man who is about to put the garland of shoes around the statue's neck is injured. He is sent to the Sir Ganga Ram Hospital for treatment!
Curtsey:Daily Times January 22, 2012
The Lahore film industry's cultural roots
Ishtiaq Ahmed

As the capital of Maharaja Ranjit Singh's kingdom, Lahore continued to be a city known for its large numbers of courtesans and musicians, and there was much conviviality and entertainment prevalent at his court
Recently, a long article, "The Lahore Film Industry" was published in a major scholarly undertaking edited by Professor Anjali Gera Roy and Chua Beng Huat, Travels of Bollywood Cinema: From Bombay to LA (New Delhi: Oxford University Press, 2012). The book is a mine of information on the ubiquitous Bombay cinema's connections in all directions in the Indian subcontinent and now to all the nooks and corners of the world.
The pristine Lahore film industry was a major victim of the 1947 partition riots. I tell the story of all those who left Lahore and those who came from Bombay to Lahore — because they had a name that made them a target for religious fanatics. I launch with this article a series of articles on this theme, interspersed with current affairs and related topics.
My magnum opus, The Punjab Bloodied, Partitioned and Cleansed: Unravelling the 1947 Tragedy through Secret British Reports and First-Person Accounts (Karachi: Oxford University Press, 2012), published only last week, contains some interviews with stars Sunil Dutt and Raj Babbar; filmmakers and directors B. R. Chopra and Ramanand Sagar; song and script writers Naqsh Lyallpuri, Prem Dhawan and Hamid Akhtar, and television story and script writers A. Hameed, Bhisham Sahni and Mustansar Hussain Tarar. So the two research undertakings are interlinked.
It is important to note that historical Punjab had a very rich and varied cultural heritage in which the performing arts were very much a part of life. That heritage paved the way for the evolution of the Lahore film industry. Much before the British conquered Punjab, a vibrant tradition of story-telling and melodic rendering of heroic and romantic epics was prevalent in Punjab. Epics such as Heer Ranjha, Sohni Mahiwal, Sassi Punnu, Puran Bhagat and other such tales were recited in the baithaks [private sittings] in towns and cities, and in the village square under a tall and big tree. Story-tellers would wander around narrating tales from the Mahabharata, the Ramayan, Guru ki Baani, the Tragedy of Karbala as well as the Dastan-e-Amir Hamza and many other such stories. On the occasion of Ram Lila and the annual gatherings at sufi shrines, wandering actors would perform to eager audiences. The mirasi or bard was an essential component of the social order. In that traditional hierarchical order, he alone could take liberties with the landowning castes and biradaris (kinship lineages).
Lahore, the traditional capital of Punjab, always had a large number of non-conformists. Shah Hussain, a rebel sufi, drank wine and danced ecstatically in the streets of Lahore. His idiosyncratic behaviour and defiant lifestyle earned him the ire of the conservative sections of society, who approached Emperor Akbar to chastise him. Akbar was in Lahore at that time. He ignored their protests. Shah Hussain's close friendship with Madho, a beautiful Brahmin boy from Shahdara on the other side of the Ravi, raised many eyebrows. Both are buried in the same tomb and an annual festival attracts a large number of people to their tomb.
Later, Bulleh Shah, another rebel sufi and poet par excellence, migrated from nearby Kasur and lived in Lahore for a long time. His guide and master, Shah Inayat Qadri, initiated him into the unorthodox Shattari branch of the Qadri Sufi Order that sought a synthesis between Hindu and Islamic mysticism. Bulleh Shah, in his own right, gathered a large following of non-conformists. As the capital of Maharaja Ranjit Singh's kingdom, Lahore continued to be a city known for its large numbers of courtesans and musicians, and there was much conviviality and entertainment prevalent at his court.
There can be no denying that the Punjab in general and Lahore in particular benefited the most from colonial modernisation and development policies. The British decided to recruit a major portion of its army from Punjab and Urdu was promoted as the medium of instruction in schools. The Urdu Board was not established in Delhi or Lucknow, the centres of the Urdu-speaking heartland in northern India, but in Lahore. As a result educated Punjabi Hindus, Muslims and Sikhs were literate in Urdu. This was to prove a great asset when Punjabis went to the Bombay film industry in search of work.
By the beginning of the twentieth century, Lahore had turned into the cultural and educational capital of north-western India, Kolkata being the centre at the other end, in the north-east, whereas Delhi was reduced in 1911 to the administrative capital of British India. Although the majority of the Lahore population was Muslim, 40 per cent were Hindus and Sikhs. There were Europeans and Anglo-Indians, indigenous Punjabi Christians, Parsees and many other smaller groups including Buddhists, Jews and Armenians as well. A colony of Bengali educationists was also settled in Lahore.
A friend of mine, Waleed Meer, told me that the famous Swiss chateau-type building on Montgomery Road was built by an Armenian. Another friend, Advocate Liaqat Ali, told me that before cinema theatres were built, two Lahori Muslims had roaming theatre companies: a Syed company and an Arain company (both castes). Iqbal specialist Professor Riffat Hassan told me that her maternal grandfather, a Pathan, also owned a theatre company in Lahore. Lahore Hindus and Sikhs were also deeply involved in cultural activism; not to forget that Lahore Christians were also a prominent element in the theatre and entertainment business.
I grew up in Mozang in post-partition Lahore. I remember Sain Khutais could mesmerise audiences by rendering Heer Waris Shah in the most haunting voice. My father and his friends would attend qawwaali sessions in the evenings. Muppet shows and street theatres and magicians were still around.
Then there was Ustad Bhawaan, a chat vendor, who had gone into a trance ever since he saw the film Baiju Bawra (1952). He started believing that one could melt stones by singing the appropriate raga. People would buck him up to sing, and once he started a semi-classic melody, his aloo-chholae (potatoes and chickpeas) chaat was pilfered by the rascals around. However, as a true artiste he would not interrupt his singing, which the crowd exploited with a wicked sense of humour. It was a Lahore that was just recovering from the looting, burning and killing that had taken place a few years earlier. The innocence of ordinary folks in 1947 had received severe jolts, but it still pervaded their lives.
Curtsey:Daily Times March 18, 2012
Ethnic politics: Baloch, Sindhi and Mohajir movements
Ishtiaq Ahmed
The author argues that the Punjabis represent majoritarian centripetal forces, the Baloch and Sindhi centrifugal forces, and the Mohajir both, depending on the situation and context
Post-colonial states are susceptible to ethnic conflict because the 'nationalism' that bound their disparate ethnic groups together to establish the state proves brittle after independence as they assert their specific sectional interests vis-Ã -vis the central government. In the case of Pakistan, its identity crisis has compounded such tensions and in the absence of an agreed federal structure and rules of the game, such tensions have exacerbated over time. Thus ethnicity, rather than class, has served as the basis for the re-alignment of forces in the independent Pakistan.
Farhan Hanif Siddiqi's book, The Politics of Ethnicity in Pakistan: The Baloch, Sindhi and Mohajir ethnic movements (Routledge, 2011), based on his doctoral dissertation, is a timely contribution. The author argues that the Punjabis represent majoritarian centripetal forces, the Baloch and Sindhi centrifugal forces, and the Mohajir both, depending on the situation and context. He correctly emphasises that ethnicity is not something fixed; rather, it is situational and contextual and therefore, amenable to manoeuvre externally and internally. Typically, Pakistani central governments have been successful in exploiting the differences within these groups as the shared ethnicity of such groups itself is a construction rather than a given. He traces chronologically the conflict between the central government and the Baloch, Sindhi and Mohajir ethno-nationalists. Each case study culminates with military interventions in the 1970s, 1980s and 1990s respectively.
The most interesting is the Balochistan case study. Balochistan is Pakistan's largest province but with the smallest population, comprising only about five percent of Pakistan's total population. Since 1970, Balochistan includes the Kalat State and other princely states and British Balochistan. Roughly three ethno-linguistic groups are 'indigenous' to Balochistan, the Baloch and the Brahui, who speak a Dravidian tongue, and the Pukhtuns. The Baloch and Brahui are politically considered as one ethnic group: the Baloch. Alliances with the Pukhtuns have come and gone.
The Khanate of Kalat was founded in 1666 by Mir Ahmad (Brahui-speaking). The British sent Captain Sandeman to that region, who used his influence to establish an hierarchical structure among the various tribes, which previously did not have all-powerful sardars at the helm of their affairs. When the freedom struggle started in the subcontinent, the Khan of Kalat preferred the Muslim League and funded it. Some educated middle class Baloch were sympathetic to the Congress Party while some others harboured pro-Soviet sympathies. Mohammad Ali Jinnah was hired by the Khan of Kalat 'in his quest to achieve independence for his princely state' (page 58), says the author. Jinnah argued before the Cabinet Mission that, "With the termination of the treaty with the British Government, the Kalat State will revert to its pre-treaty position of complete independence, and will be free to choose its own course in future" (Ibid).
However, "This courtship between Jinnah and the Khan of Kalat was bound to be paradoxical for Jinnah, the Legal Adviser to Kalat, was advocating independence for the princely state while Jinnah, the future head of the Pakistani state, would not agree to anything less than the integration of Kalat within the territorial confines of the future Pakistani state (Ibid)," observes Siddiqi.
After independence, the central government from the outset employed highhanded tactics with the Baloch. From the forced annexation of Kalat, which had declared itself independent on August 15 (August 11 according to some sources) to the amalgamation of Kalat and minor states such as Lasbela, Makran and Kharan in 1952 into the Balochistan States Union, and then the amalgamation of the former British Balochistan and the princely states through One Unit, all contributed to the alienation of the Baloch from the Centre. Armed conflicts between the Baloch and Pakistani forces occurred many times. The author especially mentions Z A Bhutto's confrontational approach in the 1970s, which made a mockery of the federal system that had been agreed in the 1973 constitution. He writes, "In fact, Bhutto was responsible for the civil war in Balochistan, which lasted four years" (Ibid: 64). The notorious arms cache that the Pakistan government detected in the Iraqi embassy in Islamabad was meant for Iranian Balochistan and not Pakistani Balochistan, argues the author. At that time, Akbar Bugti was not part of the Baloch nationalist struggle, having sided with Bhutto during that conflict and even the Khan of Kalat was supportive of Bhutto. Such evidence suggests the shifting nature of internal Baloch politics.
The coverage of the Sindhi and Mohajir ethnic movements is useful, though the story Siddiqi tells is a familiar one and several scholars have shed light on it. I was surprised that he did not consult some relevant literature that both theoretically and empirically covers the same issues and problems. He, however, makes useful additions with regard to differences between G M Syed (separatist) and Rasool Bux Palejo (emphasising autonomy). What is missing in the story is the role that the Pakistan People's Party played in modifying Sindhi nationalism. It is noted but not elaborated. With regard to the Mohajir ethnic movement, we learn more about the violent conflict between the Muttahida Qaumi Movement (MQM) and MQM (Haqiqi). The military was able to exploit dissensions within the Urdu-speaking community.
I would like to encourage the author to focus in his future research just on the Baloch case. From the vantage point of having traced the origins of that conflict, he is in a privileged position to shed light on its contemporaneous dynamics. A leftist friend of mine who recently attended a wedding in Balochistan came back wringing his hands at the absolute power and authority the sardars enjoys over ordinary members of their tribes. What goes on within Baloch society is also worth probing.
Curtsey:Daily Times September 23, 2012
For me, 'tribal' is not synonymous with Pukhtun. All Pukhtuns are not tribals, even when most tribals are Pukhtuns. Within tribals, the awareness about badal or retaliation upon which Pukhtunwali is based keeps them under control in such situations, but not in other situations
It happens, though seldom, that the central argument in an op-ed gets sidelined by a stray sentence. If someone were to ask me to tell what really was the bottom line in my op-ed 'The 1947-48 Kashmir War' (Daily Times, March 16, 2010), I would not hesitate a minute — it was to establish that the Kashmir War of 1947-48 was an irresponsible adventure.
However, what has captured the fancy of some people is the following formulation: "The tribal warriors quickly forgot the mission they were supposed to achieve, and succumbed prey to a vice deeply rooted in their culture and history — looting, pillaging and raping."
Some Pukhtuns found such wording objectionable. Within a matter of a few hours, I was branded a Punjabi chauvinist, an agent of the Pakistan military and much worse. I wrote another op-ed 'Abdul Ghaffar Khan, Islam and non-violence' (Daily Times, January 26, 2010), which the Pukhtuns liked very much but some Punjabis did not. The latest Pukhtun tirade is therefore quite ironical.
Let me admit that the formulation above is not one of my most precious ones, but I do not think it is entirely off the mark in relation to my understanding of culture. By culture I mean socially transmitted recurring behaviour patterns. They include beliefs, practices, customs, institutions, and ways of thinking and behaving. But cultures are anything but coherent systems. They are full of contradictions and tensions.
Cultures do not change, but change all the time; cultures are supposed to be consensus-based, but never are; those who speak on behalf of cultures actually speak for themselves. Cultures are full of confusion and tension and conflict. Within cultures there are many subcultures just as within nations there are many sub-nations and regional configurations. Therefore, when one finds something objectionable in a culture, it does not necessarily mean an indictment of that culture as a whole. I love Spanish music and its artistic achievements, but detest bullfighting because that spectacle is bloody and grotesque. The beast is struck by long daggers one after the other while thousands of spectators derive sadistic pleasure. Bullfighting is intrinsic to Spanish culture, but it is not the only measure of Spanish culture.
Those who believe in the purity or flawlessness of cultures or nations are the upholders of hollow myths. Pukhtunwali in the tribal areas is the most complete system of shutting out women from public life, while it simultaneously enables men to access the maliks and chiefs and take part in discussions on an egalitarian basis. Can one not condemn one aspect but praise another aspect of Pukhtunwali? I am most comfortable in Punjabi culture, but not all forms of it. Just go to any village a 100 kilometres away from Lahore and you will find the age-old caste divisions still a social fact. The landowners sit on chairs while the artisans and poor are always sitting on the ground. What is so great about such Punjabi culture?
When referring to the tribesmen who took part in the 1947-48 Kashmir War, I was not even in a remote sense thinking of all Pukhtuns. For me, 'tribal' is not synonymous with Pukhtun. All Pukhtuns are not tribals, even when most tribals are Pukhtuns. Within tribals, the awareness about badal or retaliation upon which Pukhtunwali is based keeps them under control in such situations, but not in other situations. European mercenaries who fight bloody wars in Africa tend to be 'normal' Frenchmen or Englishmen at home.
We have people claiming Pukhtun ancestry in Punjab, Bengal, Hyderabad Deccan and even in Tamil Nadu. The Khans of Bollywood are the heartthrob of millions, Zaheer Khan, Irfan Pathan and his brother Yusuf Pathan play great cricket. The Thespian, Dilip Kumar or Yusuf Khan, is a fine gem of Pukhtun ancestry. The late Madhubala is considered as the most perfect beauty that graced the silver screen. She was a Durrani Pukhtun by origin. So, for me Pukhtuns are not genetically prone to violence.
Yet, all this does not nullify a recurrent historical fact. From at least the time of Mahmud of Ghazni (around 1000 AD), invading armies have recruited warriors from the tribal area when they descended into the plains of the subcontinent. Such warriors looted, pillaged and raped wherever they went. The last of the bloodiest invasions were launched by Nadir Shah (1698-1747) and then Ahmad Shah Abdali (1722-1773) who raided India nine times, each time spilling innocent blood and causing destruction. A Punjabi saying from that time portrayed it in the following words: 'Khada peeta laahey daa, te rehnda Ahmad Shahey daa' (what we eat and drink is our property; the rest Ahmad Shah will take). Maharaja Ranjit Singh and afterwards the British put a stop to such raids on Punjab from the northwest.
Tribal lashkars were again in currency at the time of the partition of India. I have personally collected evidence of such hordes attacking Hindus and Sikhs in Jhelum, Gujrat and Lahore in July-August 1947. Again in 1965, when we were at war with India the qabailis (tribals) came down to Lahore for jihad. When they realised that it would entail getting strafed from the air by Indian fighter jets, they refused to move towards Wagah. Instead they turned on the shopkeepers of Lahore, taking away their things, eating without paying and generally creating a serious law and order situation. Altaf Gauhar has vividly described such scenes in his book on Ayub Khan. I am myself witness to that episode because I was in Lahore at that time.
Now, the central question is: why were the tribals and not any other group from somewhere else in Pakistan chosen to go into Kashmir in 1947? The answer must be that they alone had the reputation of being ruthless fighters, fully armed and not averse to killing. Then another question needs to be posed: what could be the motive of such warriors to join that war? The answer is that since they joined voluntarily an expedition that put their life at risk, they were at the minimum prepared to kill. That they looted, pillaged and raped as well shows that those were even stronger motives. It is not surprising they easily became cannon fodder during the Afghan jihad and now the Taliban prey on them. Pukhtuns from the settled areas, those who have received education and enjoy a better standard of living, are very different from them.
Curtsey:Daily Times: March 23, 2010
The origins of Urdu
Ishtiaq Ahmed

The decline of Muslim power produced an identity crisis. It was compounded by the demand of the rising Hindu middle class that Hindi written in the Devanagari script should replace the Persian script
The origins of the Urdu language is a subject on which not only linguists and political historians cross swords, but even ideologues and Gramsci's state-intellectuals, representing a supposedly 'Pakistani' and an 'Indian' point of view, clash incessantly. Considered in the light of this highly contentious and charged academic and intellectual environment, the publication of Distinguished National Professor at Quaid-e-Azam University, Dr Tariq Rehman's major work, From Hindi to Urdu: A Social and Political History, Karachi: Oxford University Press, 2011 (for the India market, Orient BlackSwan, New Delhi) is a very welcome addition. It is a shining example of dispassionate and enlightened scholarship that should go a long way in setting the record straight.
The puzzle the author seeks to solve is the following: from the 13th to the 18th century the name used for the language now called Urdu was mostly Hindi, though other names were also used. When and why did it become Urdu? He gives two explanations: pristine Hindi was not the same language as modern Hindi; languages change over time. The same pristine Hindi, however, was the ancestor of two contemporary languages: modern Urdu and modern Hindi. In this evolution, argues the author, natural change as well as human agency played their part.
With regard to natural change, he asserts that the language spoken in much of northern India at the time of Muslim incursions into the subcontinent was described as Hindi or Hindui by outsiders, especially Muslim scholars. The great poet and sufi, Amir Khusrau (1253-1324, Turkish father, Indian mother) spoke and wrote in a language he called Hindui. It was the same language that many centuries later in the colonial era came to be known as Hindustani. That name was commonly in use before the partition of India to describe the day-to-day language spoken in northern India and in many other parts of the subcontinent.
He rejects the widely held view that Urdu (a Turkish word for a camp or gathering of soldiers) emerged as a new language when men belonging to disparate linguistic nationalities were recruited into Muslim armies and needed a language to communicate. If that were true, Urdu would be a pidgin language, he argues. A pidgin is a reduced language that comes into being from extended contact between groups of people with no common language. Nor is Urdu a creole language. A creole language is an extension of an existing language, which has a core group of native speakers, but becomes considerably simplified as other groups adopt it. He rejects both such descriptions for Urdu, arguing that Urdu has a highly sophisticated structure with distinct grammar and syntax, and that it descends from the Hindu-Muslim cultural synthesis extending over 500 years. During this period, it was used in both the religious and secular literature of Hindus and Muslims. There were of course the Devanagari and Persian scripts in which this common language was written.
With regard to the name Urdu, Rehman offers an alternative explanation. Drawing on a vast body of sources he asserts that a number of other names — Hindvi, Hindi, Dihalvi, Khari Boli, Gujri, Dakhani and Rekhta were used for this common language. However, the Muslim elite of Delhi and Agra began to use a particular vocabulary toward the end of the 18th century, which became its distinctive aristocratic features. It was called 'Zuban-e-Urdu-e-Mualla' (the language of the Exalted City, i.e. Delhi). Over time that long name shrank simply to Urdu.
Rehman reviews a number of competing theories about the origin of Urdu. Among them the most important is the view that Urdu is a developed form of Punjabi. Hafiz Mahmud Shirani was the originator of that theory (presented in 1928). He suggested that Urdu first developed in Punjab and was then taken to Delhi by the Muslims. Proof given in support of the theory is the existence of Punjabi words and expressions in Urdu including Dhakni, spoken in southern India. Shirani made such a conclusion without examining the hypothesis that Urdu, Hindi, Punjabi, Seraiki, Hindko and so on descend from a common ancient language "spread over the huge area from Peshawar to Benares". Urdu has a capacity to absorb words from other languages, so it should not be surprising to find Punjabi words in it — this is all the more possible because both stem from the same ancient root.
How did, then, Urdu come to be known as the language of Muslims and of Islam? This is the core element or the most intriguing aspect of the puzzle the author seeks to solve.
He traces the roots of such transformation to the vicissitudes attendant upon the politics and social order that evolved with the rise of British power in the subcontinent. The decline of Muslim power produced an identity crisis. It was compounded by the demand of the rising Hindu middle class that Hindi written in the Devanagari script should replace the Persian script. Hitherto government documents were written in the Persian script and the Muslim minority as well as the Kaesth caste of Hindu scribes who wrote in it enjoyed a monopoly of government jobs in the United Provinces (UP). Under the British a switchover to Hindi-Urdu or Hindustani took place. The script used was the Persian. The rising Hindu middle class of UP demanded that it should be written in the Devanagari script and they called it Hindi. Further complications followed when religious revivals among Hindus and Muslims began to be expressed in different scripts. Such divisive tendencies were aggravated further when the Congress-Muslim League contest over India's future set the terms for intellectual and political debate.
The 'Islamisation of Urdu' became part of the separatist agenda of the Muslim League, and after Pakistan came into being such an agenda found spokespersons among Punjabi-origin scholars such as Fateh Mohammad Malik who advocated that Punjabi was merely a primitive type of Urdu, and therefore Urdu should be the national language of Pakistan and Punjab. In India, Hindi purists and Hindu nationalists resorted to similar arguments with a view to denying Urdu the status of an indigenous language of India.
Notwithstanding such politicisation of the origins of Urdu, the author draws attention to the fact that Hindustani (common name for both Hindi and Urdu) continues to be the language of the people on both sides of the border, and this is particularly noteworthy in Bollywood where Hindi used in the films is actually Hindustani. There is no doubt that he provides most compelling evidence in his book to establish his thesis. It is bound to become a standard reference on this subject.
Curtsey:Daily Times November 13, 2011
Yash Chopra of Lahore
Ishtiaq Ahmed

Recently, Yashji told Shahrukh Khan that his Jab Tak Hai Jaan scheduled for release on November 13, 2012, would be his swansong.
The news of the death of the famous Bollywood filmmaker and director Yash Chopra (September 27, 1932-October 21, 2012) has been received with great sadness in Pakistan. Almost all leading Pakistani English-language newspapers paid tributes to him, and I am sure the same is true of the vernacular press. Among Lahoria film buffs, the sense of loss is personal as Yashji was a native-born Lahori. Anybody who heard him speak Hindi would notice that he spoke it in a very familiar Punjabi way. Pakistani Punjabis and especially Lahorias are describing him as a prodigal son on facebook and twitter. The attraction of a shared culture and language and indeed identity — Punjabiyat — remains an indelible reality 65 years later.
I can speak with considerable confidence that many of our elected and unelected leaders have been among the addicts of Bollywood films. General Muhammad Ziaul Haq and his family have had direct family relations with Bollywood stars notwithstanding the stern and severe Islamism he forced down the throats of the Pakistani nation. Right-of-centre Mian Nawaz Sharif is another Bollywood film buff while Imran Khan's conquering looks have not gone unrequited in that tinsel town. General Pervez Musharraf, unlike the other three, is not a hypocrite. He likes dancing and singing and does it well. Thus my theory that culture unites while politics divides is an iron law applicable to India and Pakistan and especially the Punjabis.
Let me record here with great personal sadness that I was going to meet Yash Chopra in Mumbai in February 2013. I would be attending a conference not far from Mumbai and my friend Ajay Deshpande was going to take me to Yashji for a heart-to-heart talk. That, alas, will not happen now.
On the other hand, on January 4, 1997, I had the privilege of meeting his elder brother, B R Chopra in Mumbai. He met me with great warmth and wanted to talk a lot about his days at Government College, Lahore. He had begun his career as a film journalist in Lahore and was planning to make a film in cooperation with another Ravian, I S Johar, who hailed from the hamlet of Talagang, northern Punjab, but then the events of 1947 rendered that impossible.
The Chopras were a typical Lahori family. They lived on Chamberlain Road but some years before the partition shifted to Victoria Park, close to the Punjab Assembly. B R Chopra told me that Lahore was always in his thoughts, but his wife who belonged to Shahalmi Gate, Lahore, was too traumatised by the fires that were set to their homes on the night of June 21-22 1947 and subsequently as well, until all the Hindus and Sikhs fled from there.
B R Chopra showed no signs of bitterness. He told me that the children of his close friend Sheikh Abdur Rashid continue to write him even when their father had died. We discussed politics and as always happens on such occasions, expressed the hope that one day our two nations could become friends. The planned conversation with Yash Chopra in February 2013 would have been on similar lines but especially about his Lahore memories. He was just 15 when the partition took place.
Yash Chopra earned himself the fond title of Bollywood's 'King of Romance', whose patronage of Punjabi lyrics in Hindi songs and music based on Punjabi tempo and beat was well known. Often times, his characters were like him: middle class Khatris. Although his elder brother probed Gandhian socialist themes, notably in Naya Daur (1957), Yash Chopra was more into successful upward mobility under capitalism — a sort of celebration of shining India.
Amitabh Bachchan and Shahrukh Khan especially benefited from his patronage and went on to become megastars, and recently, Salman Khan has also done a blockbuster with him. Yashji won many laurels, including the Filmfare and Zee films awards. He was honoured by the Indian film industry with the highest recognition through the Dadasaheb Phalke Award in 2001 and by the Indian state with the prestigious Padma Bhusan in 2005. Recently, Yashji told Shahrukh Khan that his Jab Tak Hai Jaan scheduled for release on November 13, 2012, would be his swansong. His sons Aditya and Uday Chopra are already in films as director and actor respectively, and the Yash Raj banner their father founded in 1973 is likely to continue to entertain people in the future.
With regard to the Lahore link, his Veer Zara (2004) will remain a memorable attempt to connect with his city of birth. I am told Yashji sought permission to shoot his film in Lahore but was denied. The plot is full of the twists and turns you would expect in an inter-religious Indo-Pak romance. An Indian Hindu air force officer Veer (Shahrukh) falls in love with the Pakistani Zara (Priety Zinta) who belongs to a powerful Lahore family. Veer comes looking for Zara to Pakistan and lands up in jail on trumped up charges that he is an Indian spy, only to be found languishing for years in a prison cell by a Pakistani women and human rights lawyer played by Rani Mukherjee, who decides to appeal for his release. The scene from the Lahore High Court where Shahrukh Khan delivers a powerful speech before the presiding judges will always be treasured as Yashji's everlasting tribute and homage to his home city across the border, and indeed to the loftier vision of friendship and solidarity between the Indian and Pakistani nations.
Curtsey:Daily Times October 27, 2012
A Punjabi saying — a universal truth
Ishtiaq Ahmed

Excessive religiosity that now pervades South Asia is the best cover for the ugly reality of stark poverty and hunger that afflicts the wretched of the earth. Conspicuous in the so-called spiritual or religious awakening is the absence of any concern for the poor and hungry
Universal truths are ipso facto self-evident observations and claims about reality. They are axioms on which we build the edifice of human existence and civilisation. The beauty of universal truths is that they take birth in the life experience of common people, though some wise men and women have to put them in words for us. Universal truths are to be found in different tongues.
Today I will present a Punjabi saying that amply illustrates my point. I heard it from my friend, Imran Baig-Mirza, when he recently invited me to lunch at his office restaurant in Stockholm. We were discussing the hollowness of high-sounding moralism that politicians and leaders are so fond of mouthing, especially in South Asia. He remarked spontaneously: "Pait naa pianaaN rotian, te sabbe galaaN khotiaN," which translates into plain English as: "Unless you feed empty stomachs, all high-flown idealistic rhetoric is sheer baloney."
Karl Marx's collaborator and life-long benefactor, Friedrich Engels, put the same idea in an even more concrete manner: "Man must eat before he can think!" In other words, he was saying that in order to be a thinking, reflecting, caring creature — a human being — it is imperative that one is not compelled to live one's life in abject poverty; life should not be reduced to a brutal struggle to survive.
Before I dilate upon this theme, let me mention some deviations from this universal truth. Depriving the physical self of pleasures and temptations holds attraction for many ascetic worldviews and movements. The founder of Jainism, Mahavira (599-527 BCE), made a virtue out of self-denial and penance that included self-imposed starvation. Lord Buddha (563-483 BCE) went through a similar phase but then concluded that the highest virtue was not living in severe deprivation but in going out and serving humanity. In that sense he was the precursor of Guru Nanak in the Indian subcontinent. Our month of fasting, Ramzan, is another example of denying food and water to the body to discipline it and to teach restraint. It is another matter that we largely circumvent that spirit by overeating before the fast begins and most certainly when we break the fast. All such acts of voluntary hunger and denial that people consider virtuous or meritorious to live a chaste life are perfectly acceptable as long as they are based on voluntary compliance.
"Pait naa pianaaN rotian, te sabbe galaaN khotiaN," however, represents comprehensive, endemic hunger and malnutrition and is something very different from voluntary starvation. It is a crime against humanity that has been going on ever since man learnt to produce a surplus but also acquired the coercive and ideological means to ensure that the surplus was appropriated by the rich and powerful while those who produce the surplus remained poor and deprived.
Throughout history good human beings have tried to mitigate or even eradicate poverty and hunger and have won admiration. Caliph Umar bin Khattab (RA) (586/590-644 ACE) used to go incognito around the streets of Medina to check that nobody went hungry and delivered succour to those in need. We can be proud of his contribution. The Soviet Union also achieved amazing standards of welfare but erred greatly by forgetting that when people begin to think, they want the freedom to dissent, critique and oppose.
Contemporary Scandinavian democracies are admired by many people for balanced welfare for all. Religious scholars from Pakistan visiting Stockholm usually say that true Islam is to be found in Sweden, but in the next breath undermining that conclusion by lambasting Swedish society for its alleged sexual laxity. A friend of mine believes that the latter comment is an expression of frustration. Anyhow, in the whole of Western Europe and much of North America, the battle against hunger has largely been won. Elsewhere too in the last 50 years things have greatly improved. East and Southeast Asia have lifted most of their people out of poverty.
Yet, our own region, South Asia, unenviably contains the greatest concentration of people suffering from malnutrition and hunger. The estimated total population of South Asia is 1.6 billion, which accounts for some 23 percent of the world's seven billion population. In absolute numbers, South Asian poverty exceeds that of Sub-Saharan Africa — 550 million people in South Asia live below the World Bank's poverty line. In Sub-Saharan Africa, the total is 239 million.
This is happening in spite of the fact that India, which represents 65 percent of the total population of South Asia, has taken long strides towards economic growth. Yet, the distribution of wealth in India is markedly more skewed now than it was 20 years ago. The rich are becoming richer, an expanding middle class no doubt is coming into being, but the poor are becoming poorer. Indian Prime Minister Manmohan Singh recently observed that 42 percent of children in India suffer from chronic malnutrition. The situation in Pakistan, Bangladesh and Nepal is no better, only the leaders in these countries are less forthcoming on such matters.
Not surprisingly, the lousiest record on charity and welfare spending is that of the rich in South Asia. Indian billionaires are notorious for their tightfistedness and those in Pakistan or elsewhere in South Asia are the same, if not worse. In the past few months, horrendous stories of grievous violence against domestic servants, especially girls of very tender age, have appeared in the Pakistani media. I remember a Mrs Birla in Kolkata who threw her servant, a young 14-year-old boy, Nand Kishore, down from the fourth floor because he wanted to go to his village to attend the funeral of his father. That story has lingered on in my memory.
I have always wondered how long can we keep living in the glory of past golden ages or alternatively blame colonialism for all the bad things that happened in the past. I am inclined to believe that excessive religiosity that now pervades South Asia is the best cover for the ugly reality of stark poverty and hunger that afflicts the wretched of the earth. Conspicuous in the so-called spiritual or religious awakening is the absence of any concern for the poor and hungry. Therefore, about such awakening it is perfectly justified to say, "Pait naa pianaaN rotian, te sabbe galaaN khotiaN." It is the truth and nothing but the universal truth.
Curtsey:Daily Times February 05, 2012
Ishtiaq Ahmed
Over the years, middle class and working class Baloch have been drawn into their nationalist struggle and therefore the hold of the tribal leadership is no longer as total as it used to be

Alarm bells have been ringing loud and shrill in the corridors of power in Pakistan ever since three members of the US Congress submitted a resolution supporting the right of self-determination for the Baloch people. The main motivator of the resolution is Republican Congressman Dana Rohrabacher. It is noted in the resolution that Balochistan is divided between Pakistan, Iran and Afghanistan with no sovereign rights of its own. It is noted that in Pakistan, the Baloch people are subjected to violence and extrajudicial killing. Therefore, the Baloch have the right to self-determination to their own sovereign country, and they should be afforded the opportunity to choose their own status. It goes on, "The political and ethnic discrimination they suffer is tragic and made more so because America is financing and selling arms to their oppressors in Islamabad."
It is claimed in the resolution that Balochistan was an independently governed entity known as the Baloch Khanate of Kalat, which terminated after invasions from both British and Persian armies. An attempt to regain independence in 1947 was crushed by Pakistan. It is also noted that: "Today the Balochistan province of Pakistan is rich in natural resources but has been subjugated and exploited by Punjabi and Pashtun elites in Islamabad, leaving Balochistan the country's poorest province." The co-sponsors of the resolution are two other Republican Congressmen, Louie Gohmert and Steve King. However, nothing seems to suggest at present that it will be passed by Congress and ratified by the US president.
Prime Minister Yousaf Raza Gilani, Foreign Minister Hina Rabbani Khar and others have expressed great anguish at such wanton interference in the internal affairs of Pakistan. That must be welcomed but with a pinch of salt. The red herring of internal and external conspiracies against Pakistan has always been a favourite tool of central governments to ride roughshod over the rights of the dominated provinces. The dismissal of the elected government of NWFP (now Khyber Pakhtunkhwa) on August 23, 1947, the declaration of Urdu as the only national language of Pakistan in Dhaka on March 21, 1948, and many other travesties of democratic norms created a bitter legacy of resentments in the dominated provinces. The separation of East Pakistan in 1971 epitomised that legacy, but Balochistan has probably been the worst sufferer.
On the other hand, one can wonder if the US Congressmen have on an entirely conscientious basis introduced such a resolution for the rights of a subjugated people. I do not think US legislators would dare introduce a resolution highlighting the occupation of the West Bank and Gaza Strip by Israel. Recently, hawkish Israeli Prime Minister Benjamin Netanyahu was given a standing ovation on Capitol Hill. So, the Americans see the world with jaundiced eyes, and that always creates suspicions about their motives and intentions.
With regard to the fierce reaction of the Pakistan government, it must be said that historically very few power elites of Third World states match the tenacity of our power elite to market Pakistan to foreign powers for military purposes or for something as perverse as falconry to rich Arab patrons.
A friend of mine, Farooq Shah, who lives in London, told me that way back in the early 1960s when Pakistan was the most allied ally of the US, a large number of American soldiers and officers were stationed in Pakistan. They would come to his hometown of Chakwal for pleasure trips and hunting. They were so badly pampered that even for a tin of beans they would ring President Ayub directly who was ever willing to oblige. So, middle-range American officers had direct access to our president! The revelations of the last few years show that things are the same and there is no change though we now have much better actors performing patriotic histrionics.
Anyhow, I do not think the Americans would forthwith embark upon a policy of helping Balochistan become independent. We must remember that in 1971 President Richard Nixon warned Indira Gandhi to keep her hands off West Pakistan. So, if American attitudes have changed towards Pakistan, there is need for introspection at our end to fathom what has gone wrong in the relationship.
The main point is that Pakistani governments have failed to respond fairly and generously to the aspirations of the Baloch. Ruthless exploitation of Baloch natural resources such as natural gas and now them being denied a fair deal in the development of Gwadar coupled with a long history of ruthless deployment of state might against the Baloch have created a terrible legacy. The Baloch took up arms in response and hence a cycle of violence has gone on and on. In recent years, abductions and extrajudicial killings by the security forces seem to especially mark our treatment of the Baloch.
I do not deny that Balochistan is a tribal society and the Baloch tribal leader is a demigod. All that is true but it is not the whole truth. Over the years, middle class and working class Baloch have been drawn into their nationalist struggle and therefore the hold of the tribal leadership is no longer as total as it used to be.
I am deeply concerned that ordinary Punjabis or Urdu-speaking settlers in Balochistan are subjected to atrocities by Baloch extremists. It is typical of violent ethnic conflicts that ordinary people of one group who may otherwise live peacefully alongside people of another group are intimidated to such an extent that they begin siding with their co-ethnics. Some Punjabi settlers may have sided with the Pakistani security forces but targeting all Punjabis or Mohajirs is unacceptable.
I have never believed in dividing people on the basis of religion or ethnicity or language. I am against states created on exclusive categories, because such states invariably persecute minorities that do bear attributes considered essential to be part of the so-called true (pure) nation.
A breakup of Pakistan would be bloody and painful, and if we can avoid it we should. However, Pakistan will have to drastically change its policies. The Baloch must be granted substantial autonomy with a fair share in the economic resources of their province and from central funds within a democratic federation. The outmoded sardari system can be taken care of by legal means and democratic procedures.
Failure to do so could spell disaster. States are not holier than the people who live in them, and if we do not treat a group of people fairly and properly they do have the moral right to secede.
Curtsey:Daily Times  February 26, 2012
The demand for Pakistan and Islam
Ishtiaq Ahmed
The Muslim League's propaganda struck terror in the hearts of the Hindus and Sikhs who were told that they would be paying jazya and Islamic law will prevail in all sectors of individual and collective life. The minority Shia and Ahmediyya communities were also fearful that it would result in Sunni domination
The recent attack on a congregation of Ahmedis during prayers, which claimed more than 90 innocent lives, has revived a discussion as to whether there is a connection between the creation of Pakistan and Islam. Within the Muslim League there was always a constituency in favour of Pakistan becoming an Islamic state. One of its proponents was a close confident of Jinnah: Raja Sahib Mahmudabad, a Shia. In 1939 he wrote to the historian Mohibul Hassan:
"When we speak of democracy in Islam it is not democracy in the government but in the cultural and social aspects of life. Islam is totalitarian — there is no denying about it. It is the Quran that we should turn to. It is the dictatorship of the Quranic laws that we want — and that we will have — but not through non-violence and Gandhian truth" (Mushirul Hasan, 1997: 57-8).
If the March 23, 1940, Lahore Resolution be taken as the start of the Pakistan campaign, then Jinnah had to make a breakthrough in the Muslim-majority provinces of northwestern India — Khyber Pakhtunkhwa, Punjab and Sindh — each of which had regional parties headed by Muslims. The Muslim League had to convince the Muslim voters in these provinces that their leaders were courting Hindus and Sikhs and thus were paving the way for Hindu Raj under the Indian National Congress. That opportunity arrived in July 1945 when the British government announced provincial elections for February 1946. Punjab Governor Sir Bertrand Glancy has recorded in several secret fortnightly reports (FR) the tactics that the Muslim League adopted during the long election campaign. In the FR of December 27, 1945, Glancy noted:
"Among Muslims the Leaguers are increasing their efforts to appeal to the bigotry of the electors. Pirs and maulvis have been enlisted in large numbers to tour the province and denounce all who oppose the League as infidels. Copies of the Holy Quran are carried around as an emblem peculiar to the Muslim League. Feroz [Khan Noon] and others openly preach that every vote given to the League is a vote cast in favour of the Holy Prophet (PBUH). These deplorable tactics, as I have frequently said, were only to be expected; they provide a grim augury of the future peace of India and they are certainly not easy for the Unionists to counter" (Lionel Carter, 2006: 160).
In the FR of February 2, 1946, Glancy wrote:
"The ML [Muslim League] orators are becoming increasingly fanatical in their speeches. Maulvis and pirs and students travel all round the province and preach that those who fail to vote for the League candidates will cease to be Muslims; their marriages will no longer be valid and they will be entirely excommunicated...It is not easy to foresee what the results of the elections will be. But there seems little doubt the Muslim League, thanks to the ruthless methods by which they have pursued their campaign of 'Islam in danger', will considerably increase the number of their seats and Unionist representatives will correspondingly decline" (Carter, 2006: 171).
Similar tactics were adopted in the campaigns in Khyber Pakhtunkhwa and Sindh. In his doctoral dissertation, India, Pakistan or Pakhtunistan?, Erland Jansson writes:
"The pir of Manki Sharif...founded an organisation of his own, the Anjuman-us-asfia. The organisation promised to support the Muslim League on the condition that Shariat would be enforced in Pakistan. To this Jinnah agreed. As a result the pir of Manki Sharif declared jihad to achieve Pakistan and ordered the members of his anjuman to support the League in the 1946 elections" (pg 166).
Jinnah wrote in November 1945 a letter to Pir Manki Sharif in which he promised that the Shariat would apply to the affairs of the Muslim majority. He wrote:
"It is needless to emphasise that the Constituent Assembly, which would be predominantly Muslim in its composition, would be able to enact laws for Muslims, not inconsistent with the Shariat laws and the Muslims will no longer be obliged to abide by the un-Islamic laws" (Constituent Assembly of Pakistan Debates, Volume 5, 1949, pg 46).
The Muslim League's propaganda struck terror in the hearts of the Hindus and Sikhs who were told that they would be paying jazya and Islamic law will prevail in all sectors of individual and collective life. The minority Shia and Ahmediyya communities were also fearful that it would result in Sunni domination. This is obvious from the correspondence between the Shia leader Syed Ali Zaheer and Jinnah in July 1944 (G Allana, 1977: 375-9). Although the Council of Action of the All-Parties Shia Conference passed a resolution on December 25, 1945, rejecting the idea of Pakistan (SR Bakshi, 1997: 848-9), most Shias shifted their loyalty to the Muslim League in the hope that Pakistan will be a non-sectarian state. Initially the Ahmediyya were also wary and reluctant to support the demand for a separate Muslim state (Munir Report, 1954: 196). It is only when Sir Zafarullah was won over by Jinnah that the Ahmedis started supporting the demand for Pakistan. To all such groups Jinnah gave assurances that Pakistan will not be a sectarian state.
In my forthcoming book on the partition of Punjab, now running into more than 1,000 pages but which is at last completed and for which I am now looking for a publisher, I will shed light on how the fierce Islamist propaganda impacted on the partition of Punjab. The Sikhs had more fears than anyone else about what could happen to minorities in Pakistan. In a meeting in May 1947 sponsored by Lord Mountbatten to help the Muslims and Sikhs reach an agreement on keeping Punjab united, Jinnah offered the Sikhs all the safeguards they wanted if they agreed to support Pakistan. Only in March 1947 some 2,000-10,000 Sikhs — depending on who you cite — were butchered in the Rawalpindi rural areas so the Sikhs were very wary of Jinnah's overtures. Chief Minister of Patiala Hardit Singh Malik writes he had an inspiration and asked Jinnah: "Sir you are making all the promises but God forbid if something happens to you, what will happen then?" The exact words Jinnah used in reply will be revealed in my forthcoming book, but the reasoning was that his followers will treat his words as sacred.
Curtsey:Daily Times June 08, 2010
A beginning of sorts
Ishtiaq Ahmed
The totalitarian nature of the dogmatic shariah has thus far served as the most efficacious means to obstruct the development of modern values among Muslims
On June 30, 2010 I completed my three-year stint as a visiting research professor at the Institute of South Asian Studies, National University of Singapore. Earlier I had applied for early retirement as professor of political science at Stockholm University. It was granted from February 2010 when I attained the age of 63. The idea was to return to Stockholm where I have lived most of my life after I left Lahore in 1973. The boys are now grown up but we still have the younger one, Selim, living with us. So, now I will have to learn to live on a small pension, but use the freedom at my disposal to do those things I always wanted to do.
However, to pursue some of them it is too late. I wanted to become a cricketer and had some talent as an opening right-hand batsman and a left-arm spinner — just like the legendary Abdul Hafeez Kardar. However, others were much better than me so I readily accepted to follow cricket from a distance — always keeping track of how Pakistan was doing. My patriotism about supporting Pakistan never wavered and never will. Cosmopolitans also need some spot to anchor and I happily do so in a Lahore of my imagination — one that was full of fun and gaiety till we decided that all expressions of joy should be subjected to shariah regulations.
My second great passion was and is music. I could sing quite well and to this day whenever I am in Lahore I have three separate gatherings to attend where my friends make me sing old songs of Mukesh, Jag Mohan and K L Saigal, one constituted by class fellows from Saint Anthony's High School and political science class of 1968-70 at the Punjab University, New Campus.
I sang mostly Mukesh, Jagmohan and K L Saigal because my voice is more in harmony with lower notes. However, I always believed that Mohammad Rafi was the greatest singer produced by this subcontinent and that opinion of mine also remains steadfast. I could sing some Rafi songs as well but most of the time it was Mukesh whom nature had gifted pathos that touched the deepest chords in my person. However, I never got a chance to learn music because my late father did not approve of music and singing. While in Singapore I finally got a chance to train on the harmonium at a music school. I think I will try composing some songs if I learn to master the harmonium.
The third thing I believe I am good at is writing. Thus far I have tried my skills at academic writing. It has been well-received as I still find my earlier works cited and quoted on the Google Scholar website. I would like to write short stories and perhaps novels but doubt if I have the talent for that. My future endeavours would most probably be of the academic type or popular debate books.
As a weekly column writer I have gained a fairly large readership and the feedback that I receive encourages me to continue. The main problem for a weekly columnist is to ward off all the invective that also flows in if one chooses to speak the truth. Since I write on subjects that are often times controversial, I also have a following of detractors whose shallow scholarship is exposed with the presentation of hard facts.
I am going to take some time to complete my book on the role of the military in Pakistan but my major undertaking — perhaps my magnum opus — on the partition of Punjab is now completed and has been submitted to prospective publishers. It was something I wanted to do since my early childhood when I grew up in Lahore hearing stories from 1947. I have spent some eight years at least in convincing myself that now it is time to publish it. The title I have chosen is, The Punjab Bloodied, Partitioned and Cleansed: Unravelling the 1947 Tragedy through Secret British Reports and First-Person Accounts. While writing it I had to visit both sides of Punjab and as a result collected some stories that are stranger than fiction.
And now, about things I want to do in the future. I have some plans of continuing to write on the current situation in Pakistan, especially the Pakistani Taliban. Apart from that I want to try my hand at solving the following puzzle: why is the so-called Islamic civilisation particularly resistant to some of the major gains of our times — democracy, equality of men and women and equal rights for religious and sectarian minorities? One can argue that the other comparable universal civilisation — founded on the principles and values of Christianity — also had its religious wars and persecution of minorities and therefore we too will eventually transcend our current bigotry and intolerance. One is also tempted to blame the west for encouraging Muslims to embrace jihad to defeat the Soviet Union because it was felt that Muslims are easily swayed by religious slogans and appeals. Both such theories contain a grain of truth but only a grain.
I am increasingly convinced that the problem is much more complicated. The totalitarian nature of the dogmatic shariah has thus far served as the most efficacious means to obstruct the development of modern values among Muslims. An example will illustrate that. In the second week of July, I and my wife were on holiday in Australia. One day the media reported that representatives of the Hizbul Tahrir had paid a visit to Australia and addressed Muslim congregations. In those meetings the Hizbul Tahrir told the Muslim audiences not to obey the Australian constitution and law and instead follow strict Islamic laws.
Now, these fellows had arrived in Australia in the same manner as all others — by clearing the immigration with valid passports in order to enter the country. However, to the Muslims who went to hear them they were preaching non-compliance of the law. Such unabashedly shameless behaviour can only be possible if one belongs to a rogue civilisation that condones negative behaviour. For the Hizbul Tahrir the main mission seems to be to impede integration of Muslims into the pluralist world order that is here to stay.
Curtsey:Daily Times August 03, 2010
Ishtiaq Ahmed
Dev Anand remained devoted to Lahore all his life. He was also an ardent supporter of India-Pakistan peace and reconciliation. Therefore, he was one of the most prominent passengers in the bus that brought Indian Prime Minister Atal Bihari Vajpayee to Lahore
The news that matinee hero Dev Anand died in London on December 3 as a result of cardiac arrest saddened fans all over the world. A very large number among them are Pakistanis. Dev Anand was born on September 26, 1923, not in Lahore, but less than 50 miles from. His ancestral village, Gharota, was in tehsil (now district) Pathankot, district Gurdaspur, but he grew up in Gurdaspur where his father maintained a successful practice at the district courts.
Like many other Punjabi families who wanted to give their children the best education of those times, his father sent him to Lahore for higher education. He studied at the Government College. Exposure to Lahore surely helped polish his personality and thus stood him in good stead all his life.
In his autobiography, Romancing with Life (New Delhi, Viking, 2007), we learnt that Dev Anand was first smitten with love, unfilled and undeclared, for a classmate, Usha Chopra. However, he left Lahore in 1943 after obtaining a BA honours degree in English Literature. He could never return to Lahore until 1999 as part of a peace delegation, because in mid-August 1947, Lahore had become the capital of the Pakistani Punjab, which was no longer safe for Hindus and Sikhs.
Dev Anand successfully established his credentials as one of the three most sought after heroes in the Bombay film industry; the other two being Dilip Kumar and Raj Kapoor. He was undoubtedly the favourite of college girls. His films, 'Ziddi', 'Shair', 'Baazi', 'Jaal', 'Aaram', 'Nirala', 'Sazaa', 'Taxi Driver', 'House No 44' and many others continued to be shown in Lahore cinemas until the curtain was drawn on Indian films in the wake of the 1965 India-Pakistan War. It was many years later, thanks to video cassettes and later CDs and DVDS and indeed Indian television channels, that we got a chance to see him again in his later films such as 'CID', 'Kala Pani', 'Hum Dono', 'Guide' and many others.
In Bombay, the Lahore connection came back into his life in a big way. He fell in love with the Lahore-born Suraiya. On that occasion Suraiya's grandmother overruled the match ostensibly on religious grounds — Hindu boy/Muslim girl — but the weightier consideration must have been the money Suraiya was bringing home as one of the most sought after heroines of that time.
Another half Lahore connection became part of his life when he married Kalpana Kartik (real name Mona Singh), who belonged to a well-known Christian family of Amritsar, but with many aunts and cousins living in Lahore.
On Tuesday, December 6, some of us who grew up in the Lahore of the 1950s and 60s met in Stockholm to mark the sad departure of a man to whom we all owed some beautiful memories of our own younger days. In those days the excitement of saving annas and paisas so as to be able to buy the Rs 1.60 ticket was immense. As soon as one set foot on McLeod Road and Abbot Road, where most Urdu-Hindi and Punjabi pictures were shown, transformation to a world of dreams began and was consummated by a beautiful mixture of song, dance, laughter, tragedy, for the next three hours.
My elder brother Mushtaq said, "When we wanted to experience intense drama and tragedy it was Dilip, when powerful romance and social message were on our hearts we went to see Raj Kapoor, but when we wanted to be just us — young, romantic, experimental — then the magic of Dev Anand was overwhelming." Ahmed Faqih observed, "Dev Anand was the paragon of the non-conformist young man always willing to defy convention to be different. He was the precursor of the angry young man, that later Amitabh Bachchan came to symbolise." No doubt some of the most memorable songs for him were penned by the arch romantic rebel Sahir Ludhianvi. Waleed Mir informed us that Kalpana Kartik's aunts and cousins lived on Hearne Road, in the Krishan Nagar locality, and that the family stayed on in Pakistan.
Dev Anand remained devoted to Lahore all his life. He was also an ardent supporter of India-Pakistan peace and reconciliation. Therefore, he was one of the most prominent passengers in the bus that brought Indian Prime Minister Atal Bihari Vajpayee to Lahore. The scenes and moments he spent in Lahore are vividly described in his autobiography. About the visit to Government College, he says: "I was transported back to my years in Lahore. I saw my college mates and friends...I saw Hamidullah Khan Burki, standing out as the best hockey player in college...I saw Usha Chopra in the college corridor on the first floor, crossing me, books in hand, in a sari that shimmered with elegance, innocent as ever as I said a very shy hello to her, to which she blushed...But she wasn't there. And yet, I could hear the sound of her high-heeled shoes resounding in the empty corridor" (page 368).
Many Ravians (students of Government College) and others turned up at the college, and someone started playing a song on his flute from his immortal 'Taxi Driver'. They told him that Government College was as much his as theirs. He describes with great emotion his meeting with Prime Minister Mian Nawaz Sharif who showered Punjabi hospitality on him and other Indian guests in a true Lahori manner. Both had studied at the same college, so that was a special bonding between them.
I was greatly impressed when Nawaz Sharif issued condolences upon learning about the demise of Dev Anand. He called him a personal friend and a dedicated champion of India-Pakistan friendship. That was truly a befitting compliment. I must say I was deeply disappointed that Imran Khan did not have the courtesy to express some sadness on this occasion. Considering that Bollywood actors and actresses went out of their way to help him with donations for his Shaukat Khanum Memorial Cancer Hospital, he should have made some statement on the departure of a Bollywood legend. I read somewhere that Dev Anand wanted Imran Khan to play the lead role in one of his films, so the two must have known each other in some way. I dread Imran Khan becoming a victim of opportunism and populism that has in the past ruined so many gifted Pakistanis who enter politics and forfeit their humanity.
The Lahore and Punjab connections of Bollywood are a theme on which I am going to write a number of articles in future. In one way, that series has already begun with this tribute to Dev Anand.
Curtsey:Daily Times December 11, 2011
The death of a Pakistani Christian war hero
Ishtiaq Ahmed
"Had he not been a Christian, his promotion to higher rank would never have been denied. It reminded me of Othello the Moor who famously exclaimed, "I have done the state some service, and they know't"
When I opened my facebook account on Sunday morning, April 15, 2012, to check what was going on in cyberspace, the message at the top was, "Rest in peace dear Cecil... what a loss." For a moment, I held my breath, hoping that the Cecil mentioned was someone else and not Group Captain Cecil Chaudhry (August 27-April 13 2012). Alas, the obituary was about the group captain.
Cecil and I had been in contact for years. For some time now, our communications had been on and off, though he was on my weekly list. Some months ago, he wrote an email to me with regard to a review of the Indian edition of my book, The Punjab Bloodied, Partitioned and Cleansed: Unravelling the 1947 Tragedy through Secret British Reports and First Person Accounts (RUPA, New Delhi, 2011). The reviewer, Lahore-born Rajinder Puri, had referred to Cecil's father, veteran press photographer of The Pakistan Times of Progressive Papers Ltd, Mr F E Chaudhry (still alive at over 102). Chacha Chaudhry, as he is known, had been an importance source for two important stories that appeared in my book. They were of the clash between Mian Iftikharuddin and the SSP Lahore on January 24, 1947, when the police raided the premises of the Muslim League head office at Laxmi Chowk; the second that an English CID officer Mr Savage used to incite Hindus and Muslims to attack each other.
Unfortunately, in the Indian edition, the initials of Chacha Chaudhry had wrongly been given as A T Chaudhry. Cecil wondered if the mistake could be corrected in the Oxford University Press edition that was due in 2012. I promised to rectify the error and indeed the OUP edition released recently gives the correct name: F E Chaudhry. I wrote to Cecil to inform him that the book was now published and he could get it from the OUP bookshop in Lahore.
I did not hear from him and that was unusual. I was thinking of writing to him any day now to find out if he had seen the book with the correct spelling of his father's name. And then the laconic obituary confirmed my worst fears. Cecil had died bravely fighting lung cancer, I learnt.
Group Captain Cecil Chaudhry was a 1965 war hero. As an ace Sabre fighter jet pilot, he had taken part in many battles with his Indian counterparts. For his bravery, he was awarded the Nishan-e-Jurat. He told me that many years later he met an Indian pilot in Baghdad whom he had shot down during one of the dogfights. In the 1971 war, he was awarded Tamgah-e-Jurat.
I met Cecil in April 2003. He lamented that had he not been a Christian, his promotion to higher rank would never have been denied. It reminded me of Othello the Moor who famously exclaimed, "I have done the state some service, and they know't." He blamed General Ziaul Haq for his narrow-minded policy of discriminating against non-Muslims in the Pakistan armed forces. Previously Christians were found in both the police, especially traffic police, and the military, but not anymore. He also deplored Z A Bhutto's nationalisation of Christian schools and colleges, which had not only meant plummeting of educational standards, but also closing down those very few avenues where educated Pakistani Christians could find employment.
We met at the St Anthony's High School, Lahore. It was my alma mater as it was Cecil's though he was my senior by some years. He was principal of the school. I was coming back after 41 years. Everything seemed so familiar, as if I had just returned after a long slumber; only things seemed smaller, the playgrounds especially.
I interviewed him for another book of mine, The Politics of Group Rights: The State and Multiculturalism (Lanham, Maryland: University Press of America, 2005). He received a signed copy of the book from me with a lot of compliments to him. In it, he tells the story of the sad plight of the minorities in Pakistan.
In 1998, when India and Pakistan tested nuclear devices and jingoism on both sides was at its worst, some of us decided to network with likeminded Pakistanis and Indians to advocate peace and denuclearisation of South Asia. I invited Cecil Chaudhry to join the Pakistani committee that we had formed and he immediately did so.
Cecil became a champion of peace between India and Pakistan and on several occasions, he was part of Pakistani delegations that visited India or in the reception committee welcoming Indians to Pakistan. He told me that the most touching event was when he could visit the Ambala Cantonment Church to apologise for accidently dropping a bomb on it in the 1965 war.
One day, when a dispassionate and true history of Lahore and Pakistan is written, the services of the Christian community would be given its proper recognition. There is hardly any worthwhile leader of Pakistan who did not go to school to one of the schools run by church missions. The Christians made outstanding contributions to the establishment of hospitals. They also uplifted and conferred dignity on people generally despised and degraded by a mainstream class and caste-conscious society.
All the three Christian members of the Punjab Assembly, the Speaker, Diwan S P Singha, Joshua Fazal Din, and C E Gibbon voted in favour of the Muslim League on June 23, 1946, when the future of Punjab was put to the vote. The Christians, as 'People of the Book', expected better treatment in Muslim Pakistan than in caste-ridden India. Pakistan proved to be a chimera. Christians have been the main victims of the draconian blasphemy laws, including brutal murders by fanatics.
Curtsey:Daily Times: April 22, 2012

The Taliban scourge
Ishtiaq Ahmed
When General Musharraf dissociated himself from the extremists, the links with al Qaeda were ruptured but an institutional decision was taken by the military top brass to continue secret low profile support of the Taliban. The more recent delinking in recent months has cost the military and the ISI dearly As if the attack on Mumbai by Pakistan-based terrorists was not enough, we are now faced with another reason to bow our heads in shame — a young man, the son of a former Pakistani air vice marshal, who had only last year been granted US citizenship, tried to explode a device in a busy part of New York. Had it gone off, the mayhem and destruction it would have caused could have been quite considerable. Fortunately some vigilant New Yorker detected it. The US authorities were able to arrest Faisal Shahzad just before the plane he had managed to find a seat on could fly away to Dubai. Subsequent reports suggest he had just returned from Pakistan after five months. During that period he spent time in North Waziristan where the 'good' Taliban live.
Major (retd) Agha Humayun Amin, Colonel (retd) David J Osinski and Dr Paul Andre DeGeorges have together authored a compendium on not only the geographical spread of the Taliban, but also the variation in their operations, ideology and networks. It has been appropriately titled, The Development of Taliban Factions in Afghanistan and Pakistan: A Geographical Account (New York: The Edwin Melvin Press, 2010).
In 1996, Mullah Omar and his Sunni Pakhtuns captured Kabul and established their Islamic emirate. They became famous and soon afterwards notorious as the Taliban (students) of the thousands of madrassas that had sprung up along the Afghanistan-Pakistan border thanks to generous financial help from Saudi Arabia and the overall strategy formulated by the CIA to oust the Soviets from Afghanistan.
The Americans perceived the rise of the Taliban as a stabilising factor, which could be used "as a stepping stone to gain access to natural resources in the Caspian Sea as well as the markets and resources of the newly independent republics" (p 28). That was to prove a delusion rather quickly. The Taliban began to grow poppy again and proverbial Afghan corruption began to afflict their functionaries as well. The Taliban enforced a version of Islam and an Islamic state that made the Iranian and Saudi regimes appear enlightened and civilised. The Taliban expressed their taqwa (piety) by bringing down the Buddha statues in Bamiyan, summary executions and destruction of girls' schools without any regard for world opinion.
Two things constitute core pristine Taliban identity — Pakhtun ethnicity and Deobandi orientation, although the top leadership of the Taliban are Wahabis. The Deobandi-Wahabi distinction is significant in doctrinal terms but did not matter because both are extremists with regard to monotheism. Over the years non-Pakhtuns also joined the Taliban. Among them the most prominent are the Punjabi Taliban. The Punjabi Taliban could be Lashkar-e-Tayyaba (LeT), Jaish-e-Muhammad (JeM), Sipah-e-Sahaba or any other such outfit. The Punjabi Taliban have either relocated in the tribal belt or through various networks provide logistical and other help to the Pakhtun Taliban when they mount operations in Punjab and elsewhere in Pakistan.
The Afghan Taliban known as the 'Quetta Shura', with Mullah Omar as its main leader does exist, which means that Mullah Omar is somewhere in Balochistan. The Haqqani Group in North Waziristan and the followers of the veteran Gulbuddin Hekmatyar spread all over Khyber Pakhtunkhwa are the main protégés of the ISI outside Punjab. When General Musharraf dissociated himself from the extremists, the links with al Qaeda were ruptured but an institutional decision was taken by the Pakistan military top brass to continue secret low profile support of the Taliban. The more recent delinking in recent months has cost the military and the ISI dearly. The GHQ and ISI offices were subjected to vicious assaults that caused death and destruction.
With regard to Afghanistan, some of the information given by the authors is quite amazing. Drug trafficking takes place not by the Afghans alone, but Americans and Europeans, including the owner of an oil company, are involved. Contracts given to construction firms are replete with bribery passing through many hands and ending up in multifarious pockets. The security firms that are operational in Afghanistan routinely bribe the Taliban to let their trucks carrying goods for the US and NATO forces pass.
The Russians, the Central Asian Republics, India, Iran, China and others are part of the 'Great Game', which continues as balance of power concerns collide with more mundane interests in oil pipelines and so on. The Russians have not forgotten or forgiven the Americans for the defeat and humiliation they suffered in 1989. They are involved in undermining US influence. All these factors plus the rampant corruption in Kabul render Afghanistan a case of total degeneration and despair.
The authors advance the thesis that although in the West ideology is given most importance to understand the Taliban phenomenon, the real driving force behind the Taliban upsurge is economic deprivation and control over the access to natural resources. They also pedal the theory that no Taliban was involved in the 9/11 terrorist attacks in the US, hence the Taliban are a parochial phenomenon and therefore no threat to the West.
That might have been true in 2001 but not any more. After the US retaliated on October 7, 2001, with a strong military response and the Taliban were forced out of Kabul, the Taliban, al Qaeda and the Punjabi Taliban and organisations such as the LeT and JeM are probably all mixed up and part of networks that may be loose and local, but which cooperate with each other and constitute a terrorist entity that can strike targets far beyond South or Southwest Asia. Ideological motivation most certainly induced Faisal Shahzad to place explosives in a car that he parked in a busy New York thoroughfare. Such ideology and its adherents are a scourge for humankind.
With regard to Pakistan, the time is running out for reversing the great harm done by our praetorian masters who deluded themselves that the use of force and terror will strike terror in the hearts of the enemy. On the contrary, it seems that the enemy may soon be the whole world. I dread visualising the ultimate punishment that will be meted out to us for adventurism that has still to end.
Curtsey:Daily Times May 11, 2010
Lahore: once upon a time
Ishtiaq Ahmed
" Hindus would shower flowers on the Muharram procession while Muslims flocked to the great Ram Leela festival held in the Minto Park behind the Badshahi Masjid, and took part in the Diwali and Dusehra celebrations".
For all the lovers of Lahore, the announcement by the nazim, Mian Amer Mahmood, that his city government has decided not to go ahead with its idea to 'Islamise Lahore' by changing the names of 58 streets and roads which bear Hindu and Sikh names to Muslim ones is great relief indeed. Mian Sahib sought a feedback on the idea and received a resounding negative response from the people of Lahore.
The legendary origins of Lahore are traced to Lav or Loh a son of Rama, the king of Ayodhya and the hero of Ramayana, the second major Hindu epic from the pre-historical period. At the time of the first Ghaznavid invasion in the beginning of the 11th century a fortified city existed at the same place where the old Walled City is located today. From that time onwards, Lahore remained under Muslim rule and was a Muslim majority city, although Hindus and later Sikhs, Christians and Parsees also resided in it.
The interplay between various Sufi, Sadhu and Sant movements of those times created scope for peaceful co-existence between the various religious communities. The message of Guru Nanak also appealed to all sections of Punjabi society. The famous love affair between the Sufi-poet, Lal Hussain, and the Hindu Brahmin boy, Madho, during the 16th century is some indication of the pluralistic environment of that time. To this day an annual festival is held to commemorate their union. Both are buried in the same tomb and thousands of people flock to it.
Lahore also became the capital of Maharaja Ranjit Singh (1799-1839) who initially used extreme force against the Muslims but later settled down into the typical South Asian mould of the ruler being the protector and benefactor of all communities. After his death in 1839 a battle of succession began among the various claimants to the throne. The British were waiting in the wings to march on to Lahore. On March 29, 1849 a treaty was signed between Maharaja Dalip Singh and the British whereby the kingdom passed into the possession of the English East India Company.
Lahore was in a state of chronic dilapidation, economic misery and overall decay as a result of 10 years of warfare and looting among Sikh chieftains. The buildings, streets, sewerage system and other facilities were in complete disrepair. Under British patronage Lahore again prospered and became the most important city of north-western India.
At the beginning of the 20th century, many modern government offices, public and private banks, insurance companies, warehouses and educational institutions were built by the British. In the rapid economic transformation Hindus and Sikhs enjoyed a head-start over Muslims because they had taken to modern education much earlier and were culturally attuned to accept the evolving capitalist economy. The more conscientious Hindu middle class contributed to the welfare of the people of the city. The Ganga Ram Hospital, Gulab Devi Hospital, Janki Devi Hospital and various minor charitable dispensaries such as the Dr Khera dispensary in Gowalmandi remind us of another type of Hindus than those we have been trained to despise.
The nationalist currents and communal revivals apace all over India invariably headed towards Lahore. Following the massacre at Jallianwala Bagh in Amritsar on April 13, 1919 there was a flurry of political activity in Lahore, which brought all the communities together. Hindu, Muslim and Sikh speakers addressed agitated crowds from the pulpit of the Badshahi Masjid. The radical phase did not last long. Punjab remained peaceful and stable under the leadership of Sir Fazle Hussain (died 1936) and later Sir Sikander Hyat (died 1942) of the Punjab Unionist Party.
The Indian National Congress had some following among intellectuals and anti-British elements from all communities. The Arya Samaj, Brahmo Samaj, Hindu Mahasabha, the RSS and many other Hindu organisations were active in Lahore. Among Muslims, until the mid-1930s the Muslim League had a presence among the gentry while the Ahrar and Khaksar attracted support from radical Muslims. The Singh Sabha and the Akali Dal echoed Sikh communal aspirations. Lahore was the hub of all political activity in the province.
There cannot be any denying that Hindu ideas of pollution and purity and the maulvis' description of Hindus as kafirs drew sharp lines and carried divisive sociological implications, but until the beginning of the 1940s the various communities lived in peace. In a major autobiography, Mera Shehr Lahore (My City of Lahore), Yunas Adeeb covers the period from the late 1930s onwards. He notes that the people had evolved peculiar ways and means of circumventing the strictures of orthodox Hinduism, Islam and Sikhism and as a result a composite, heterodox way of life had emerged in the process.
In the local mohallas help and sympathy to the poor and distressed was given without reference to religious affiliation, although communal pride could sometimes prevent members of one group from accepting help from the other community. Commenting upon the inter-communal harmony of Lahore, he recalls that Hindus would shower flowers on the Muharram procession while Muslims flocked to the great Ram Leela festival held in the Minto Park behind the Badshahi Masjid, and took part in the Diwali and Dusehra celebrations. He personifies the city's multiculturalism in the following inimitable words:
"I remember in particular Lala Gunpat Rai because of his typical Hindu dress and appearance. He wore narrow pajama-type trousers, a kurta (long shirt), a waist-coat and a black pointed cap on his head. Looking at his face one knew that he was extremely cordial and friendly. It was his routine that when he passed the mosque in Kucha Darzian (the tailors' street) he would stop, bend down to touch the steps of the mosque with his hands, and then with both hands pressed together bow his head to show respect" (page 163).
A road in Lahore is named after Gunpat Rai. Fortunately, it was not on the list of 58 streets and roads the city government wanted to change. In 1947 there was an exodus of Hindus and Sikhs to India from Lahore and it received even larger numbers of Muslims from East Punjab and elsewhere. Lahore became an almost entirely Muslim society. Only a tiny Christian minority and some Parsees continued to live on, as they were not party to the communal clash of 1947.
Curtsey:Daily Tiimes June 14, 2005
Imran Khan: cricket legend and rising political star
Ishtiaq Ahmed
"It is very pleasing to note that Khan is respectful of Mahatma Gandhi, Jawaharlal Nehru and Abul Kalam Azad, even when his admiration for Mohammad Ali Jinnah is boundless"
Friends and readers have been urging me for a long time to express my views on the rising star on the Pakistani political horizon — cricket legend Imran Khan. I have been his admirer ever since he began his campaign for the Shaukat Khanum Cancer Hospital, where so many poor people in need are taken care of, when society in general and the state in particular has abandoned them.
I have read Imran Khan's Pakistan (Bantam Press, 2011), and found him to be a deeply religious but not a fanatical, patriotic Pakistani. He spells out his case for Islam, Pakistan and a welfare state with conviction. The only point to note is that whereas the welfare state of the pious caliphs was based on conquest and the inflow of maal-e-ghanimat (war booty), the Scandinavian welfare state that he also admires is based on production, scientific advances and progressive taxation. Khan will have to recast his welfare state idea in the context of the 21st century.
It is very pleasing to note that Khan is respectful of Mahatma Gandhi, Jawaharlal Nehru and Abul Kalam Azad, even when his admiration for Mohammad Ali Jinnah is boundless. However, I would urge him to revisit the Mountbatten-Nehru-Edwina conspiracy against Pakistan. In my book, The Punjab Bloodied, Partitioned and Cleansed (Karachi: Oxford University Press, 2011), Mountbatten does not appear to be the fiendish character that he is made out to be in Pakistani narratives. He not only brokered talks between Jinnah and Sikh leaders that could keep the Punjab united, but the Radcliffe Award he is supposed to have tampered with, upheld primarily Pakistan's claims to territory. It was Mountbatten's predecessor Lord Wavell who had already on February 7, 1946 in his Demarcation Plan laid down that Gurdaspur must remain in India. I have explained why that happened, with the help of a map in colour and a discussion on it.
The major omission in Imran Khan's book is a discussion on relations between Pakistan and India. Considering that he has many friends in India and has visited India many times privately, such an omission is a great disappointment. He can provide leadership in healing the wounds of a bloody and painful partition that he does mention in his book. Mian Nawaz Sharif has shown greater leadership and integrity on this question.
The most fascinating personal story in Khan's book is his belief in miracles and holy men who can predict the future. Mian Bashir is one personality that he mentions a lot. We learn that Mian Bashir is a humble, pious, and kindly Muslim. Therefore, he is not a stereotypical 'pir' but a truly saintly person. Does Khan's faith in holy men make him superstitious? I do not think the matter is that simple. I quite admire his telling these stories with utmost candour. Such mystical experiences convinced him about the power of religion and his faith in Islam was strengthened. If such experiences have made him a good human being then it is good.
Khan's account of Pakistani politics is accurate and correct. He does not mince words in condemning the repressive Zia regime. Also, he has rightly exposed the corruption that transpired during the so-called democratic period when Benazir Bhutto and Nawaz Sharif were vying with each other to become prime ministers. He is very critical of Pervez Musharraf as well, especially for joining the so-called war on terror. However, in his understanding of Pashtun culture, he succumbs to the romanticism about Pashtunwali (the Pashtun code) as some timeless code of honour and behaviour. The fact is that Pashtun aggressiveness and cruelty and comprehensive oppression of women is also a product of the same Pashtunwali.
Khan's belief that the US's withdrawal from Afghanistan is a prerequisite for the establishment of peace in the region is interesting but oversimplified. He needs to realise that extremism among Muslims has an indigenous history going back to the assassination of the third Caliph, Hazrat Usman. Both external and internal factors have driven Pakistan towards extremism.
Apart from Jinnah, Imran Khan's great hero and inspiration is Allama Iqbal. He lays stress on Iqbal's idea of ijtihad (right to interpret Islam collectively) as the way forward for Muslim societies. Ijithad does not mean freedom of thinking, but only freedom to think within the parameters of sacred texts, and that means precious little freedom to think creatively, innovatively and independently. Any discussion on the emancipation of women is conspicuous by its absence from Iqbal's poetry and thinking, and if Khan's party is truly a movement for justice, he needs to look for inspiration somewhere else.
Wilfred Cantwell Smith demonstrated (Modern Islam in India, Lahore: Sheikh Muhammad Ashraf, 1963) that Iqbal's ideas can be classified both as progressive and reactionary, and it is no wonder that people can selectively quote Iqbal to justify contradictory standpoints. That Zaid Hamid invokes Iqbal with a relish should underscore this point. I have seen Lashkar-e-Tayyaba and Jaish-e-Muhammad also quoting Iqbal to justify their violent politics. However, I hope Khan is able to use the progressive poetry and ideas of Iqbal to create a modern Pakistan.
Created as a separate state for Muslims and through heavy invocation of Islamic symbols and slogans, Pakistan will always have a problem defining the rights and status of women and non-Muslims, and now one can add that of sub-sects as well. If we accept that limitation, then Imran Khan's Pakistan as a welfare state — tolerant of minorities, relatively free of corruption and based on Islamic social justice — makes sense.
Curtsey:Daily Times: May 13, 2012
Shyama's Arain roots in Lahore
Ishtiaq Ahmed
For a legend to evolve, it needs people who for some emotional and psychological reasons need to associate themselves with an individual
The beautiful Indian film industry actress of yesteryears, Shyama now lives a reclusive life in Mumbai, but in her heyday, she was a much sought after artiste. She played the lead role in many films, notably Aar Paar (1954), but her forte was as a supportive actress in which she excelled in many great films. Among them I include Shabnam (1949), Patanga (1949), Tarana (1951), Sazaa (1951), Chhoo Mantar (1956), Chhoti Bahen (1959), Barsaat ki Raat (1960), Bahu Rani (1963), Dil diya Dard liya (1966) and many more. In Sharada (1957), she won the Filmfare Best Supporting Actress Award. Personally for me, her role as Shipalee, who loves the rebel, Raj (Balraj Sahni) in Zia Sarhadi's Marxist classic, Hum Log (1951), is unforgettable, especially the picturisation on her of the song Chhun, chhun, chhun baje payal mori, which Roshan had composed so sweetly.
Shyama was born as Khurshid Akhtar in Baghbanpura, Lahore on June 7, 1935. She hails from Lahore's most populous biradari of Arains, who before the partition of India were the main Muslim landowning biradari in Lahore district besides the Sikh Jatts who were almost entirely in the rural tehsils of Lahore district. The pioneer of the Lahore film industry and later, a legendary filmmaker in Bombay, A R Kardar was also a Lahore Arain belonging to the Zaildar family of Bhaati Gate. Another Arain at Bombay film industry was the gorgeous Begum Para. Her father, Mian Ehsan-ul-Haq of Jullundur, was a judge who joined the princely state of Bikaner, now northern Rajasthan, where he became chief justice of its highest court.
For several reasons, the Arains were radicalised towards fundamentalist Islam and that created extremely conservative values among them. I know this because I myself was born in that group. I shall probe this and the overall trend of other Punjabi Muslim castes and biradaris towards 'Arabisation' in a forthcoming series.
Anyhow, among old-timers of Lahore, Shyama remained a legend. For a legend to evolve, it needs people who for some emotional and psychological reasons need to associate themselves with an individual. Each time I am in Lahore, I find some addition to the legend of Shyama. Yet, all this happens in gossip and whispers and not in media where there is a hush-up, even among those who write in films about Shyama.
This is because her fans, especially those from her biradari, cannot disown her because she attained fame and ruled hearts once upon a time. That in itself does not sit well with Islamism, but she violated some more taboos. She married the famous Bombay cinematographer, Fali Mistry, a Parsee. Her two sons have been raised as Parsees. One lives in New York and the other in London.
I talked to her in her Mumbai home on June 2, 2012 from Stockholm. The same day I had spoken to Kamini Kaushal who also lives in Mumbai. Shyama's father Chaudhry Mehr Din was a fruit merchant who set up business in Bombay. Shyama's family shifted to Bombay when she was only two. The megastar Dilip Kumar's father was also a fruit merchant in Bombay, so those who are into novelty hunting can probe the connection between fruit and films. I would only stick to the facts.
Shyama was only a child when she left Lahore so she has no personal association or memories of Lahore. By the way, the same is true of the late Suraiya who died in Mumbai some years ago. In 2001, I was in Mumbai and knocked on her door, pleading for an interview but Suraiya refused it. On that occasion, Shyama was not in town.
And now, some gossip about Shyama's Lahore connection. One is that she was at college in Lahore and then went to Bombay. Another, that she was engaged to Chaudhry Abdullah, popularly known as Chaudhry Thhailla of Mozang, Lahore. Another is that she visited Lahore in 1960 and was given a rousing reception.
According to Shyama, she visited Lahore only in the 1990s and stayed with Madam Noorjahan, whom she met in Bombay at the age of 10 when she visited the sets of Zeenat (1945). She was recruited to take part in the famous qawwali Aahein naa bhareen shikwa naa kiya by Noorjahan's first husband, Syed Shaukat Hussain Rizvi. She had come to the sets to watch the shooting with a bunch of schoolgirls and was offered the job. That gradually paved the way for more roles.
Shyama told me she had an old sister and brother who were settled in Lahore, but when she came in the 1990s, they were not alive anymore. Therefore she did not meet any relatives in Lahore. I know, however, that her cousin, Naseer Maliki, who worked at the Lahore Television Station, used to talk about her. He was a good friend of my brother-in-law.
On March 26, 2004, I met Ripudamman Singh in his shop at Rambagh Bazaar, Amritsar. He gave me an eyewitness account of what happened in that town in the 1947 riots (The Punjab Bloodied, Partitioned and Cleansed; Oxford University Press, Karachi, 2012). He told me that in the early 1960s, he met a Muslim woman and her daughter who wanted to see their old home in Amritsar They had come from Lahore and were going to take the train to Bombay next day. He brought them home. She told him that she was a relative of Shyama and was going there to meet her. Hence, until then at least, Shyama did have contact with her Lahore relatives. All this had faded from her memory when I talked to her.
Curtsey:Daily Times July 15, 2012
The 1947-48 Kashmir War
Ishtiaq Ahmed

Take up any book published in Pakistan on the division of the common assets of the Indian Royal Armed Forces and you will find Pakistan, justifiably, claiming that it was not given a fair share of the tanks, guns and ammunition and so on
I was quite intrigued by the
convoluted reasoning underpinning Riaz Shahid's op-ed, 'Reassessing Liaquat Ali Khan's role' (Daily Times, February 15, 2010). In it he assailed Liaquat Ali Khan for a number of wrong decisions, among which one that generated controversy was the allegation that he appointed Ayub Khan as Pakistan's army chief when the latter had allegedly been given very bad references for timidity and lack of leadership during World War II when he was posted on the Burmese Front; more damning than that was, according to Riaz Shahid, Ayub's absence from the Kashmir War. The lack of battle experience, argues the author, rendered him unfit to be promoted as the highest soldier of Pakistan.
Since I am in the process of completing a book on the role of the Pakistan military in Pakistani politics, I have had to go through the literature on the Kashmir War as well. I must say that with or without Ayub Khan's participation, initiating hostilities in Kashmir cost us that state. Mian Iftikharuddin, Faiz Ahmed Faiz and Dr MD Taseer had been tasked to woo Sheikh Abdullah over to the Pakistani point of view on Kashmir. They gave up in despair when scores of tribal warriors backed by Pakistani regulars and irregulars entered Kashmir in the last week of October to liberate it from Dogra rule.
The tribal warriors quickly forgot the mission they were supposed to achieve, and succumbed prey to a vice deeply rooted in their culture and history — looting, pillaging and raping. Among their victims were some European nuns, presumably engaged in meditation and helping the poor. Why some of our senior officers could not keep such characters under control is of course another matter, but Kashmiri opinion quickly turned against the infiltrators. The rape of the nuns brought along international disapprobation and condemnation.
The tribal warriors had no clue that something called the Accession Bill privileged the rulers of princely states to determine their state's relationship with India and Pakistan. That Pakistani officers and jawans were also oblivious of the same is rather astounding. The fact is that even Quaid-e-Azam did not realise the great folly in going into Kashmir. There is overwhelming evidence to suggest that he had instructed a number of ministers to help the 'freedom fighters' whereas Liaquat and some others were lukewarm in their support. This difference of opinion in the central cabinet comes out clearly in Major (retd) Agha Humayun Amin's book on the Pakistan Army to which Riaz Shahid has referred in his above-mentioned essay.
But here are some arguments to prove that the Kashmir War actually set in motion a process that diminished our claim on Kashmir. Maharaja Hari Singh Dogra had no intention of merging his state with either India or Pakistan. The Pakistan-sponsored insurgency forced him to choose sides. The Indian emissary, VP Menon, arrived in Srinagar with a document that stipulated Indian military help only if the Maharaja signed the Accession Bill. There is some dispute as to the actual date on which it was signed, but the document that the Indians have in their possession gives October 26 as the date on which it was signed.
At that time the British officers were holding commanding positions on both sides. The only reason some of them stayed behind was to ensure that these two states were not dragged into an armed conflict with each other; another reason was to train and groom them to become part of the grand Commonwealth reservoir of troops, which Britain deluded itself into believing will still be its role in South Asia for a long, long time to come. It is clearly stated in the 12th and last volume (1983) of the Transfer of Power that the British government has released on the partition of India that British officers who agreed to serve in India and Pakistan were under clear instructions not to fight in case war broke out between these two states.
Even more importantly, it is now time to wonder if our leaders acted responsibly in opening a front in Kashmir when more than 14 million people had been uprooted, some 1-2 million killed — of which at least half of the fatalities were that of Muslims — in the rioting, and hundreds of thousands of women abducted by men from the 'enemy religions'. Pakistan was on the verge of bankruptcy. In 1948, the Pakistani international border with India was as vulnerable — in fact infinitely much more — as in 1965.
Take up any book published in Pakistan on the division of the common assets of the Indian Royal Armed Forces and you will find Pakistan, justifiably, claiming that it was not given a fair share of the tanks, guns and ammunition and so on. Had the Indians opened the front at Lahore or Sialkot in 1948 as they did in 1965, our bluff would have been called forthwith.
The fact remains that the British Acting Commander-in-Chief, General Gracey (the C-in-C General Messervy was away on leave) did not let down Pakistan by dissuading Jinnah to let the conflict escalate. He did a favour. This does not sound very patriotic, but as a scholar I must speak the truth. The 1947-48 Kashmir was a much more irresponsible adventure than the one that was initiated in 1965.
In August 1965, infiltrators were despatched into India. They were able to report some spectacular successes though the evidence now tells a story of both advances and reverses. The Indians opened the front along the Punjab border on September 6. For a few days our armed forces fought with great courage and determination, but so did the Indians. After a few days, we had run out of spare parts, ammunition and armaments. The situation on the other side was perhaps not any better.
On our side this happened even when for almost a decade we had been recipients of state-of-the-art US military aid and training. In 1948 we were poorly armed and proper training and organisation were absent. It would have not made an iota of a difference if Ayub had fought in 1947-48 and gained battle hardiness. Such romantic phraseology is totally unwarranted. It only perpetuates a vain myth that the Pakistan military is some invincible fighting machine and the fault lies in some generals.
Curtsey:Daily times: March 16, 2010
Dramatising predicaments of early 20th century Punjabi immigration
Ishtiaq Ahmed

"The formal justification given for turning them back was that the Komagata had not sailed from India as the law stipulated for legal emigration to begin but from Hong Kong, which was not the native land of those on board the Komagata".
Tariq Malik is a Canadian of Pakistani-Punjabi descent who lives in Vancouver. He made his debut with a collection of short stories, Rainsongs of Kotli, in 2004. I had the occasion to read them and was impressed by his talent for storytelling. In 2010 his first novel, Chanting Denied Shores (Calgary: Bayeux Arts), was published. The title vividly captures a great wrong done at the beginning of the 20th century to a shipload of Punjabis who tried to enter Canada. They sailed into the Vancouver Harbour on a charted Japanese ship, the Komagata Maru in the summer of 1914. The author has done yeoman service by researching and unearthing forgotten material to tell that story, which few know about. The result is an amazingly detailed portrayal of the atmosphere that must have prevailed when for weeks they pleaded that as subjects of the King-Emperor George V — to whom the Canadians also owed allegiance — they too were entitled to settle anywhere in the British Empire. At that time, the Canadian authorities were campaigning for greater immigration and publicity material had reached even the Punjab countryside. Thus, for example, one publicity item mentioned 'Free Farms for the Million'. Free farm land of 160 acres was to be given to every male adult of 18 years and over.
Some Indians, especially Punjabis, had been settled in Canada for some time but the passengers of the Komagata Maru arrived when, on the one hand revolutionary fervour had begun to reverberate throughout India, including Punjab, and with Lahore as the hub of such activities and, on the other, racism was openly practised in Canadian society. This becomes amply manifest in the hostile and discriminatory attitude and policy of some officials. Officialdom is in turn backed by street protests and angry slogan-mongering against the arrivals of the Komagata Maru. The Vancouver Sun of July 11, 1914 writes in its editorial:
"Few emigrants in history have come so far to be sent back. They are rejected not because they are an outland people, but because they come from a strange part of the world where men's skins are not only pigmented, but their hearts also. It is not the brown skins, but the brown mind that makes them unwelcome" (quoted on page 166).
Given such a rabidly prejudiced standpoint of those times upheld by the Canadian media, the new arrivals really stood no chance of getting a sympathetic hearing from the authorities. Consequently, weeks of negotiations and interrogation that ensued did not lead anywhere and the majority were turned back. The formal justification given for turning them back was that the Komagata had not sailed from India as the law stipulated for legal emigration to begin but from Hong Kong, which was not the native land of those on board the Komagata.
Although most of them were Sikhs, Hindus and Muslims were also among them. However, in Canadian descriptions all are referred to as Hindus — people of India -- as compared to the term Indian used for the pre-Columbian natives of the Americas. The main protagonist in the novel is a Muslim, Bashir Ali Lopoke, a school teacher who had been involved in anti-colonial activities and been in contact with the centre of such a network in Lahore. I checked on the internet for information on Lopoke and was pleasantly surprised that a village of that name is to be found in both the Indian and Pakistani Punjabs. So, Bashir Ali Lopoke could in principle belong to either of them or perhaps he symbolises the revolutionary identity as transcending political borders.
The Vancouver of those days is an upstart coastal town, where social hierarchy is strictly regulated by race and religion. Thus, for example, in the social register on the posh locality of southern Vancouver, Jews and Orientals had been excluded by a decree of the city council. That the influx of Punjabis was viewed with dismay and horror should not be surprising. The villain of the piece is William Charles Hopkinson, British Columbia's Head Inspector of Immigration. We learnt that earlier he had served in Punjab and was familiar with the anti-colonial unrest that had surfaced in Punjab. In fact, he had received intelligence that many revolutionaries were on board the Komagata Maru. The spy networks that he had at his disposal included Punjabi informers in Vancouver — Bela, Baboo and Ganga Ram.
When the investigation begins, Robinson specifically starts searching for Bashir Ali Lopoke. The question and answer session between them reveals how thorough, well-connected and networked is the colonial system of intelligence and surveillance. Thus Robinson tells him that the authorities had been looking for him for a long time. He presses Bashir real hard to find out how an educated man could come to Canada to make a living as a farmer. He suggests that Bashir is part of a rebel network and his mission in Canada is to foment trouble, which the latter denies. It turns out that intelligence on Bashir and his connection with revolutionaries in Punjab referred not only to his visits to Lahore but also the people he had met in Japan during the journey that started from Hong Kong.
We learn that Bashir's involvement in the anti-colonial movement had been only of a passing nature and the real reason for him seeking entry to Canada was to escape poverty and unemployment, but in the official records he was already described as a dangerous troublemaker. That was probably true of most of the men who were trying to enter Canada. The importance of the Komagata Maru episode is that it set in motion processes that led to the formation of the Ghadr Party (also spelt Gadar Party). The Ghadarites were able to stir up the Punjab countryside but were betrayed by spies amongst them as well as by the competence and efficacy of the intelligence agencies that were watching them.
Tariq Malik's novel is an excellent peep into that past and furnishes an elaborate background to events that transpired. The painstaking research it must have required to produce a historical novel on that period is obvious. It is a most worthy contribution to the creative fusion of fact and fiction.
Curtsey:Daily Times  November 20, 2011
The Lums Experience
Ishtiaq Ahmed

[Dr. Ishtiaq Ahmed, a Visiting Professor in the Department of Humanities and Social Sciences at LUMS, writes about his experience of the university in the April 8 issue of The Daily Times. The piece is a celebration of pluralism at LUMS and an appreciation of its students and faculty–EDITOR]
The revival of Europe from the middle ages started with key universities becoming venues where a free exchange of ideas could take place. Out of that freedom, the spirit of enquiry evolved until both philosophy and science were separated from theology
I have now been teaching at the Lahore University of Management Sciences (LUMS), for more than six months. It all started when, last summer, I received an invitation from Dr Anjum Altaf, the dean of Humanities, Social Sciences and Law at LUMS, to teach there. Having lived in Sweden for more than 40 years, and during those years visiting Pakistan once in a while for a few weeks, the new situation was no doubt a very different one. My family was worried about whether it was a wise decision to go to a country that was notorious for terrorism and suicide bombers. After some discussion, I decided it was worthwhile to return to Lahore, where my story began way back in February 1947. I must say, LUMS has been a great experience. Since I have worked in two world-class universities — Stockholm University and the National University of Singapore — and have been to scores of conferences in many others, my comparative experience of university life is considerable. LUMS acquits itself very well in any comparison. The faculty is world-class and the management ensures that all those facilities needed to maintain high standards of education are available.
What I have particularly liked is that everybody minds his/her own business with regard to personal freedoms and choices. I was told that some time ago moral vigilantes menaced social life but that nuisance seems to have been eradicated. I have been asked many times by friends and colleagues to give my evaluation of the quality of students at LUMS. I can say without any hesitation that quality is top class. In fact, the truth is that some of my students write and express themselves even better than me in their examination papers. I am simply amazed. Pakistanis have never been wanting in terms of intelligence and innovation — the problem has always been bad political leadership.
The revival of Europe from the middle ages started with key universities becoming venues where a free exchange of ideas could take place. Out of that freedom, the spirit of enquiry evolved until both philosophy and science were separated from theology. Pakistani universities were quite all right till about the late 1960s but then the left-right divide in politics invaded the campuses and, after that, the decline set in. I am now of the view that university campuses must remain free from political agitation and other disruptive activities. However, all of us have a right to follow the dictates of our conscience and the free word, and open, frank discussions must continue and be guaranteed by all universities. Agitation over political issues belongs to the external realm.
Curtsey:Daily Times :April 08, 2014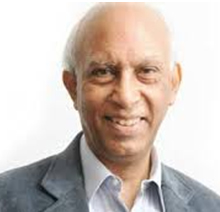 Dr.Ishtiaq Ahmed

The writer has a PhD from Stockholm University. He is a Professor Emeritus of Political Science, Stockholm University. He is also Honorary Senior Fellow of the Institute of South AsianStudies, National University of Singapore. His latest publication is The Punjab Bloodied, Partitioned and Cleansed: Unravelling the 1947 Tragedy through Secret British Reports and First-Person Accounts (Karachi: Oxford University Press, 2012; New Delhi: Rupa Books, 2011). He can be reached at billumian@gmail.com